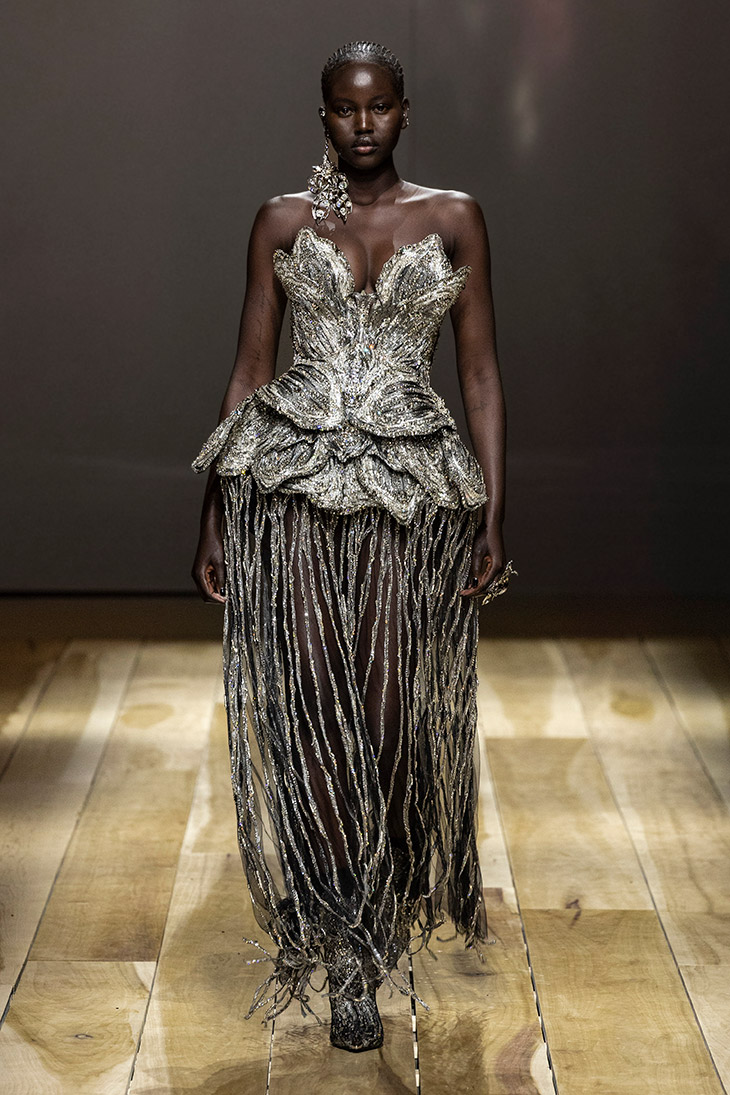 The Paris Fashion Week schedule is finally out, with the lineup largely maintaining its traditional stature with a sprinkle of refreshing surprises.
Come September 27, Wednesday, Marni, under Francesco Risso's leadership, takes its global tour to Paris, following recent showcases in Tokyo and New York City. Adding zest to the Paris calendar is Louise Trotter, the new creative force at Carven, set to unveil her vision on September 30, Saturday. That evening, anticipate Stefano Gallici's fresh perspective for Ann Demeulemeester. Meanwhile, rapper Future collaborates with Lanvin for a day-long event on September 28, Thursday, a day also earmarked for the rebirth of Paco Rabanne as Rabanne.
Peter Do, Helmut Lang's new creative head, resumes showcasing his self-titled label on September 26, Tuesday. The fashion week extends into October, witnessing Casablanca's debut in the womenswear segment on October 1, Sunday, followed by Casey Cadwallader reviving Mugler on the runway on October 2, Monday, succeeded by Maison Margiela's return to the ready-to-wear.
Note the absence of Ib Kamara's Off-White this season, aiming for a comeback in February, alongside Rochas, in search of a new creative mind following Charles de Vilmorin's exit.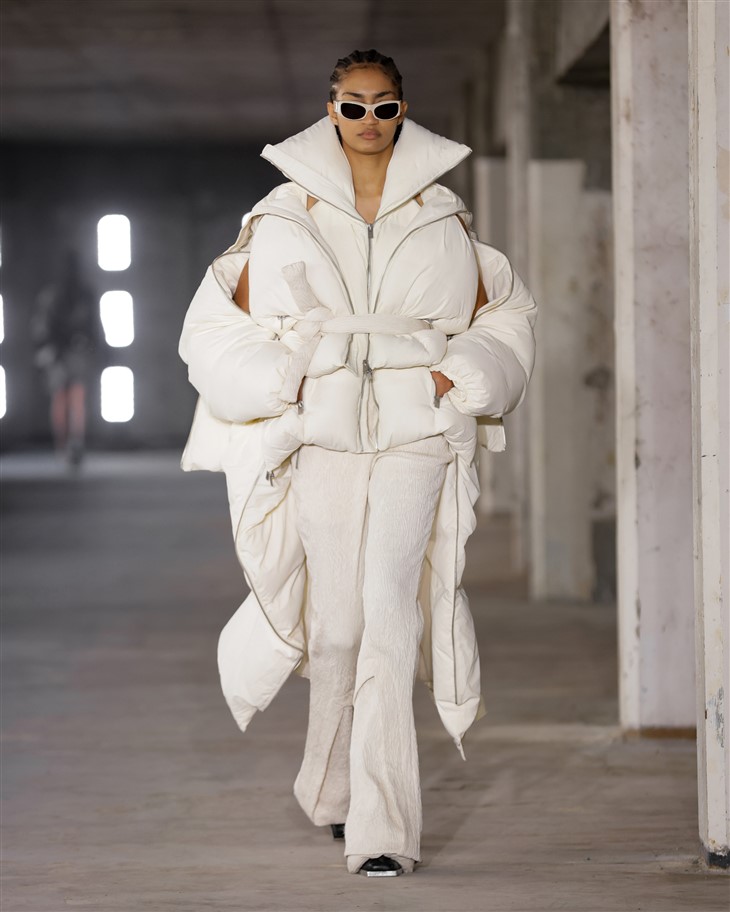 Monday, September 25th
16:00 Marie Adam-Leenaerdt – Show (by invitation) & Digital
16:30 – 19:00 Situationist – Presentation (by invitation) & Digital
17:30 Weinsanto – Show (by invitation) & Digital
18:00 – 20:30 Benjamin Benmoyal – Presentation (by invitation) & Digital
19:00 Vaquera – Show (by invitation) & Digital
19:30 – 22:00 Mossi – Presentation (by invitation) & Digital
20:30 Pierre Cardin – Show (by invitation) & Livestream
Tuesday, September 26th
10:00 – 18:00 Barbara Bui – Presentation (by invitation) & Digital
10:00 Peter Do – Show (by invitation) & Digital
10:30 – 13:00 Niccolò Pasqualetti – Presentation (by invitation) & Digital
11:00 – 13:30 CFCL– Presentation (by invitation) & Digital
11:30 Victoria/Tomas– Show (by invitation) & Digital
13:00 Mame Kurogouchi – Show (by invitation) & Digital
14:30 Christian Dior – Show (by invitation) & Livestream
16:00 Daweï– Show (by invitation) & Digital
16:30 – 19:00 Florentina Leitner– Presentation (by invitation) & Digital
17:00 Anrealage– Show (by invitation) & Digital
17:30 – 20:00 Pressiat– Presentation (by invitation) & Digital
18:00 Germanier – Show (by invitation) & Digital
18:30 – 21:00 Heliot Emil – Presentation (by invitation) & Digital
20:00 Saint Laurent – Show (by invitation) & Livestream
Wednesday, September 27th
10:00 Courrèges – Show (by invitation) & Livestream
11:00 – 13:30 Caroline Hú – Presentation (by invitation) & Digital
12:00 The Row– Show (by invitation)
13:30 Marni – Show (by invitation) & Livestream
14:00 – 16:30 Minuit– Presentation (by invitation) & Digital
15:00 Dries Van Noten– Show (by invitation) & Digital
15:30 – 18:00 Kimhēkim – Presentation (by invitation) & Digital
16:00 Cecilie Bahnsen– Show (by invitation) & Digital
16:30 – 19:00 Litkovska – Presentation (by invitation) & Digital
17:00 Undercover – Show (by invitation) & Livestream
17:30 – 20:00 Didu – Presentation (by invitation) & Digital
18:30 Acne Studios– Show (by invitation) & Livestream
20:00 Balmain – Show (by invitation) & Livestream
Thursday, September 28th
10:00 Uma Wang – Show (by invitation) & Digital
11:00 – 14:00 Veronique Leroy – Presentation (by invitation) & Digital
11:00 – 15:00 Lanvin – Presentation (by invitation) & Digital
11:30 Rabanne – Show (by invitation) & Livestream
13:00 Gauchere – Show (by invitation) & Digital
14:00 Chloé – Show (by invitation) & Livestream
15:30 Givenchy – Show (by invitation) & Livestream
16:00 – 18:30 Nehera – Presentation (by appointment) & Digital
16:30 – 19:00 Christopher Esber – Presentation (by invitation) & Digital
17:30 Rick Owens – Show (by invitation) & Livestream
19:00 Schiaparelli – Show (by invitation) & Livestream
20:00 Isabel Marant – Show (by invitation) & Livestream
Friday, September 29th
10:00 – 18:00 Alexis Mabille – Presentation (by invitation) & Digital
10:00 – 19:00 Alexandre Vauthier – Presentation (by invitation) & Digital
10:00 Leonard Paris– Show (by invitation) & Digital
11:30 Loewe– Show (by invitation) & Livestream
12:30 – 15:00 Maitrepierre – Presentation (by invitation) & Digital
13:00 Issey Miyake – Show (by invitation & Livestream
14:00 – 18:00 Jitrois – Presentation (by invitation) & Digital
14:30 Giambattista Valli – Show (by invitation) & Livestream
15:00 – 17:30 Lutz Huelle– Presentation (by invitaion) & Digital
16:00 Nina Ricci – Show (by invitation) & Digital
17:30 Victoria Beckham – Show (by invitation) & Livestream
19:00 Yohji Yamamoto – Show (by invitation) & Livestream
20:30 Coperni – Show (by invitation) & Digital
Saturday, September 30 Monday,September th
9:30 Junya Watanabe –  Show (by invitation) & Digital
10:30 Carven – Show (by invitation) & Digital
11:00 – 13:30 Rui – Presentation (by invitation) & Digital
12:00 Noir Kei Ninomiya – Show (by invitation) & Digital
13:00 Vivienne Westwood – Show (by invitation) & Livestream
13:30 – 16:00 Ruohan – Presentation (by invitation) & Digital
14:30 Hermès– Show (by invitation) & Livestream
16:00 Elie Saab – Show (by invitation) & Livestream
16:30 – 19:00 Paloma Wool– Presentation (by invitation) & Digital
17:00 Comme des Garçons – Show (by invitation) & Digital
18:00 – 20:30 Boyarovskaya – Presentation (by invitation) & Digital
18:30 Alexander McQueen – Show (by invitation) & Livestream
20:00 Ann Demeulemeester – Show (by invitation) & Livestream
Sunday, October 1st
10:00 – 16:00 Margaret Howell – Presentation (by appointment) & Digital
11:00 – 19:00 Dice Kayek – Presentation (by invitation) & Digital
11:30 Balenciaga – Show (by invitation) & Livestream
13:00 Ottolinger – Show (by invitation) & Digital
14:00 Akris – Show (by invitation) & Livestream
15:00 Valentino – Show (by invitation) & Livestream
16:00 – 19:00 Quira – Presentation (by invitation) & Digital
16:30 Casablanca – Show (by invitation) & Livestream
18:00 Atlein – Show (by invitation) & Digital
18:30 – 21:00 Enfants Riches Deprimés – Presentation (by invitation) & Digital
19:30 Y/Project – Show (by invitation) & Digita
Monday, October 2nd
10:00 – 18:00 Ungaro – Presentation (by invitation) & Digital
10:00 Stella McCartney – Show (by invitation) & Livestream
11:00 AZ Factory – Show (by invitation) & Digital
11:30 – 14:00 Paula Canovas del Vas – Presentation (by invitation) & Digital
11:30 – 19:00 Agnès b. – Presentation (by invitation) & Digital
12:00 Zimmermann – Show (by invitation) & Livestream
12:30 – 15:00 Chen Peng – Presentation (by invitation) & Digital
13:00 Shiatzy Chen – Show (by invitation) & Livestream
14:30 Louis Vuitton – Show (by invitation) & Livestream
15:30 – 19:00 Anne Isabella – Presentation (by appointment) & Digital
16:00 Sacai – Show (by invitation) & Livestream
17:00 Rokh – Show (by invitation) & Digital
18:00 Mugler – Show (by invitation) & Digital
19:30 Maison Margiela – Show (by invitation) & Livestream
Tuesday, October 3rd
10:30 Chanel – Show (by invitation) & Film of the show revealed at 15:00 (Paris Time)
11:00 – 13:30 Christian Wijnants – Presentation (by invitation) & Digital
11:30 Ujoh – Show (by invitation) & Digital
12:30 Kiko Kostadinov – Show (by invitation) & Digital
13:00 – 16:00 Anna October – Presentation (by appointment) & Digital
14:00 Miu Miu – Show (by invitation) & Livestream
15:00 – 18:00 Aigle – Presentation (by invitation) & Digital
15:30 Avellano – Show (by invitation) & Digital
16:00 – 18:30 Meryll Rogge – Presentation (by invitation) & Digital
16:30 Duran Lantink – Show (by invitation) & Livestream
17:00 – 19:30 Xuly Bët – Presentation (by invitation) & Digital