Luxury house Roberto Cavalli, under the creative guidance of Fausto Puglisi, unveiled its Spring Summer 2024 Collection, titled Paradise, with a fashion show held during the ongoing Milan Fashion Week. The collection is a compelling triangulation of opposites that captures the imagination. Imagine an eclectic gathering featuring women as disparate yet iconic as Valentina Cortese in her antique Japanese kimono, Bianca Jagger commanding attention in a red slip dress atop a white horse, and Cher embodying the spirit of New Mexico's desert in suede pants and a bra-shirt combo.
SPRING SUMMER 2024 COLLECTIONS
The collection is an ode to the kaleidoscopic hues of a summer sunset and the rebellious spirit of Brigitte Bardot in Saint Tropez. But it doesn't stop there. The designs range from magnificent chiffon caftans that appear to take flight with their feather-inspired patterns to cargo pants starkly juxtaposed against printed karung leather jeans. Every piece is a play of opposites, each echoing the spirit of boundless glamour and uninhibited fantasy.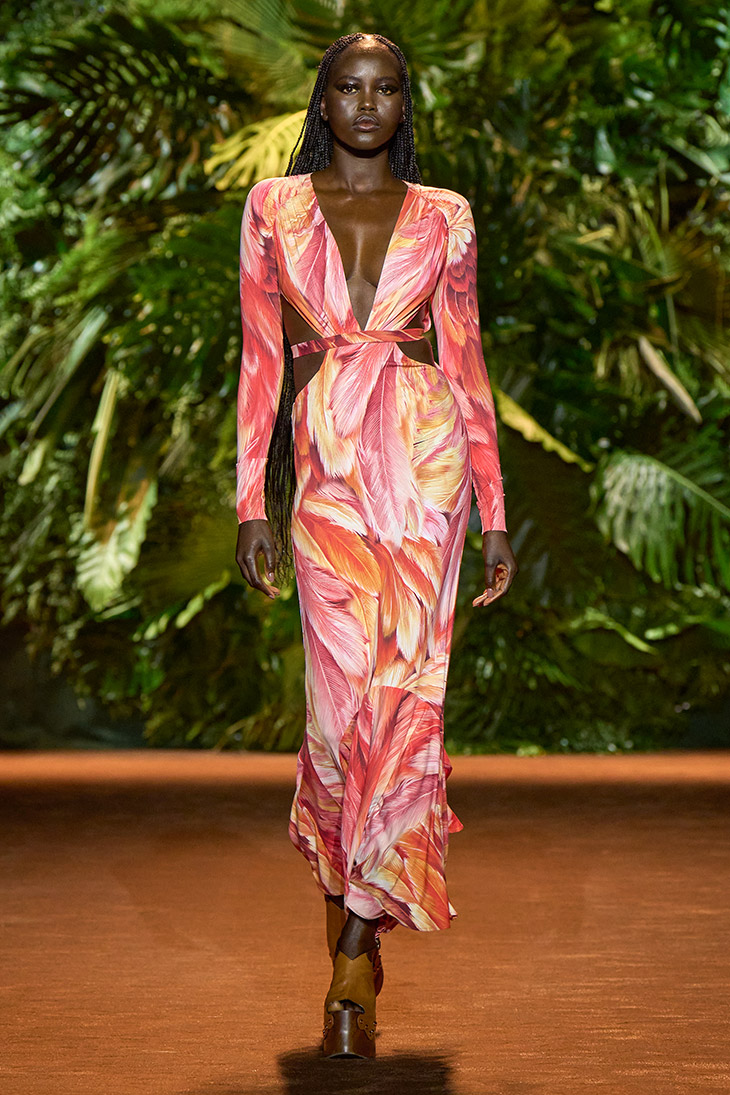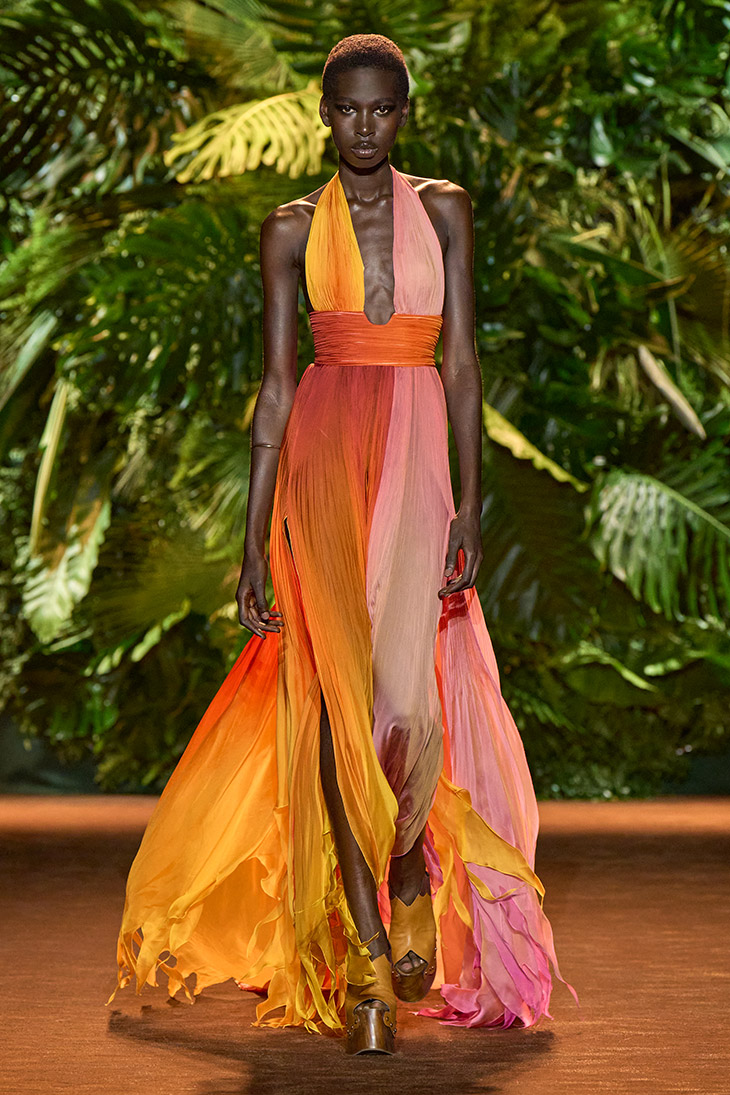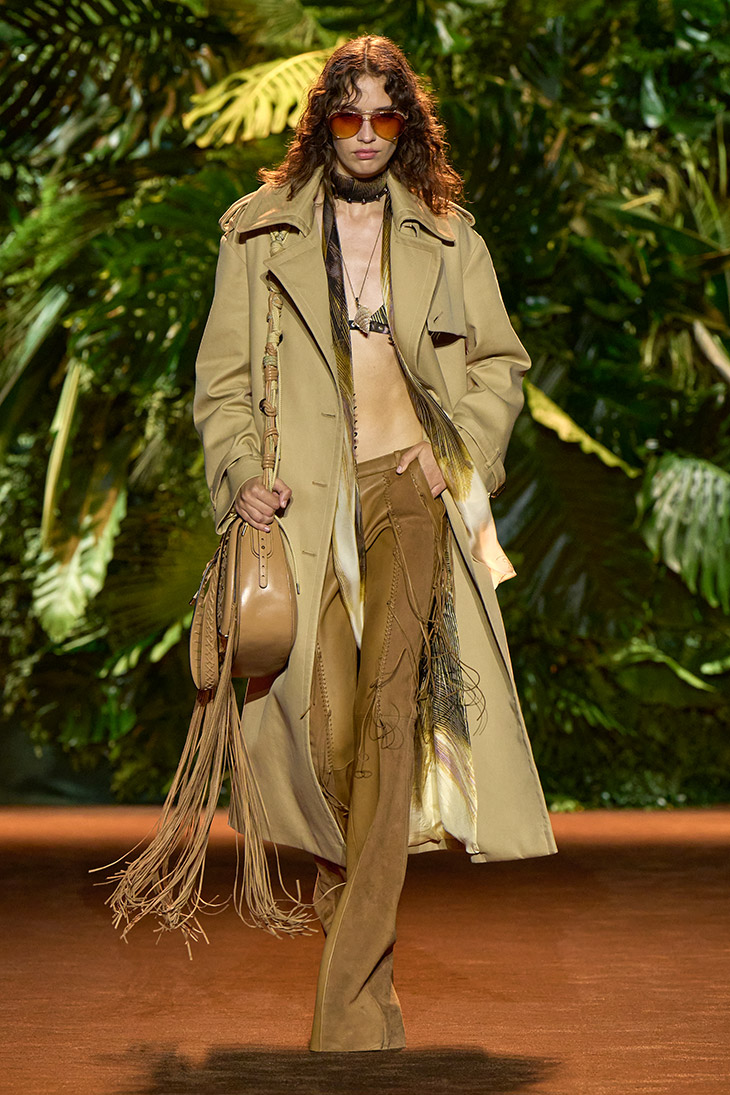 The feather theme, a cornerstone of the collection, materializes in various forms – from macro photographic prints splashed with flashes of lilac to intricately laser-cut patterns on sandblasted denim jeans. Then there's the incredible woven nappa pencil skirt, which channels the relaxed allure of a straw beach chair on Pampelonne Beach.
Polka dots are another recurring motif, presenting themselves elegantly in silk twill pajama suits and silk suits inspired by men's ties. These sit in stark but harmonious contrast with the more flamboyant elements of the collection, offering a serene pause in a narrative otherwise dominated by audacious glamour.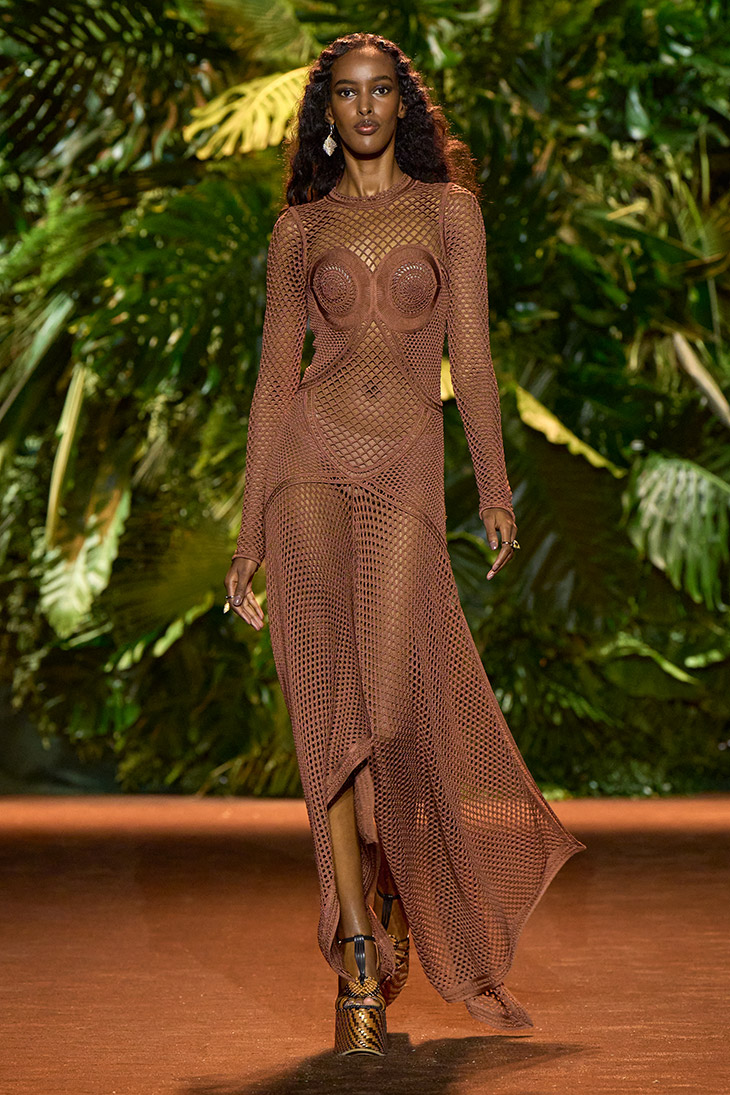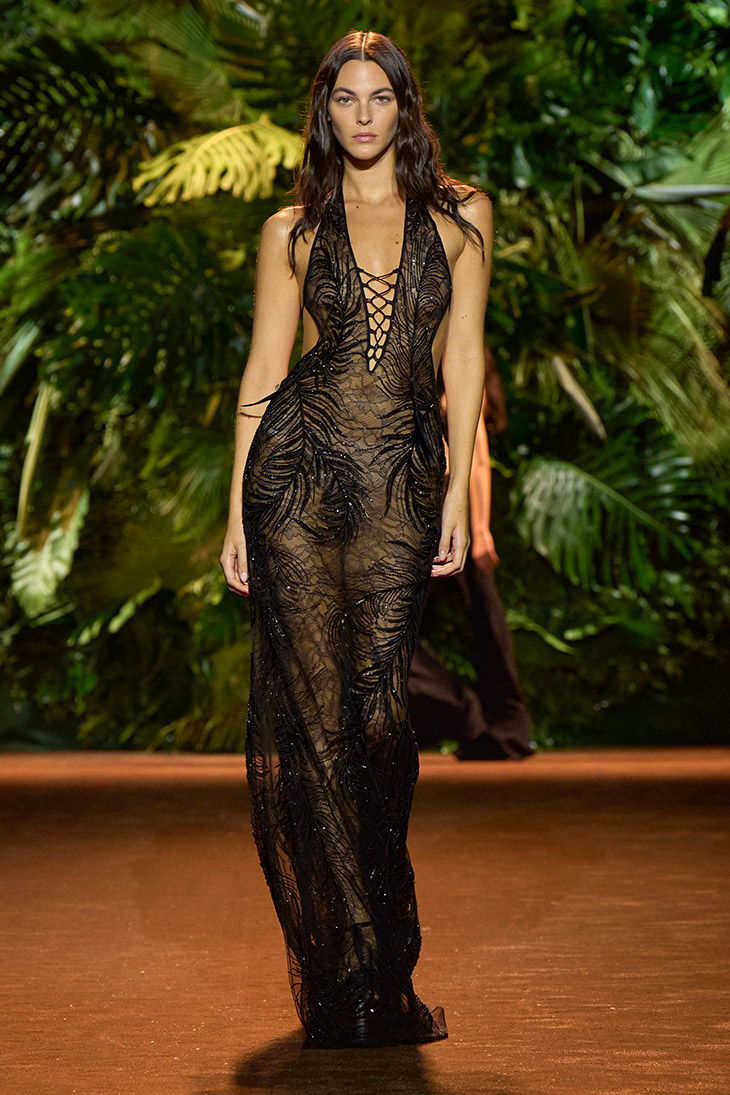 The accessories follow suit in their attention to detail and flair for the dramatic. From archive clutches adorned with golden metal claws to sandals with sky-high wedges, every piece is a testament to Cavalli's enduring fascination with opulence and extravagance. Particularly striking are the sling-backs designed to skim the ground, their ostrich feather effects lending them the aura of diva slippers.
The Roberto Cavalli Collection Spring Summer 2024 is an embodiment of that elusive balance between flamboyance and sophistication, existing on the cusp where bold choices meet understated elegance. It serves as an assertion of individuality – in a world that's ever-changing, why not be both wild and refined?