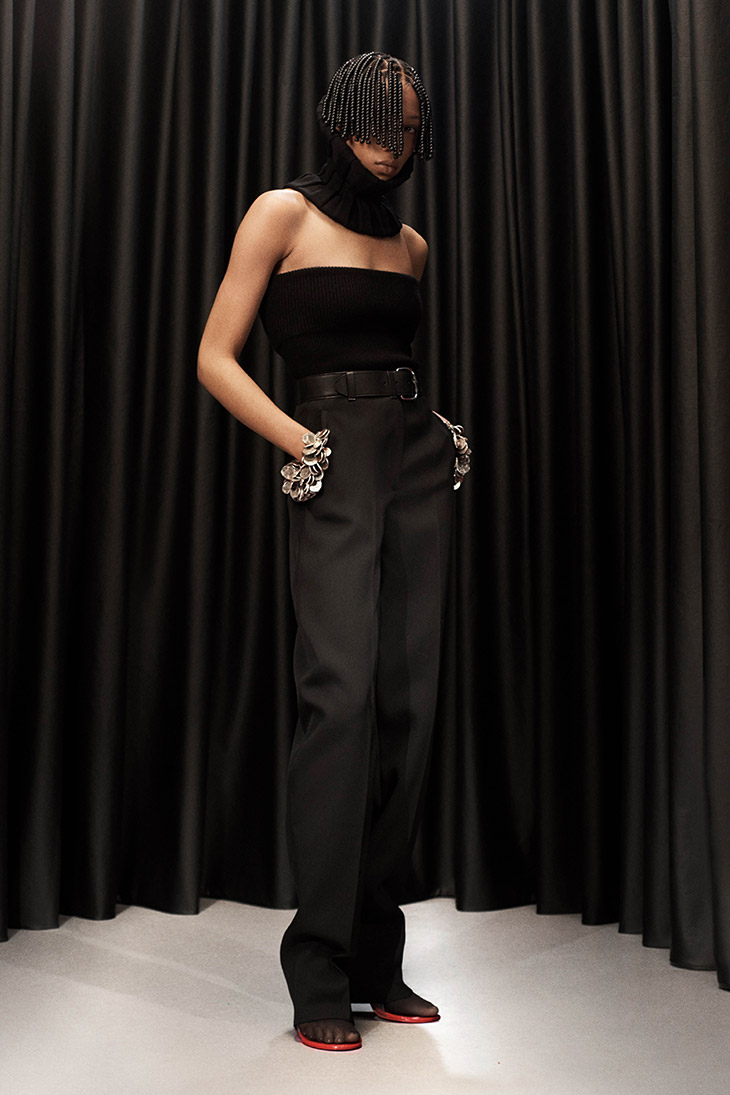 Fashion house Alexander Wang unveiled its Resort 2024 collection that explores the brand's foundational codes, interpreting them in the context of modern times. Embracing the spirit of the now, the collection features a palette and silhouette that speaks to urgency. However, a closer examination uncovers thoughtful details that blend innovation with irony. Consider a denim shirt rendered in nylon or pants that can switch between high and low waist with an internal band.
Taking cues from unpredictable weather, layering plays a pivotal role this season. Pieces like a cropped puffer convey contrasting narratives of vulnerability and protection, sensuality and armor. This juxtaposition continues with poplin shirts under denim and hybrid track pants that effortlessly transition from day to night.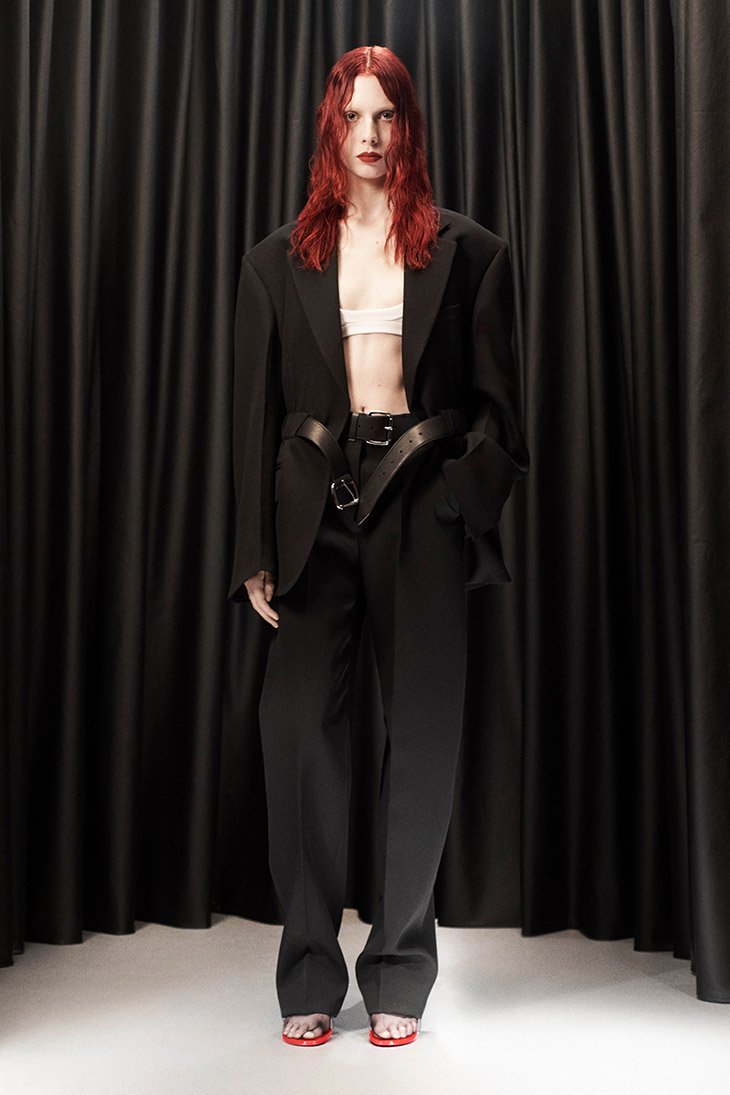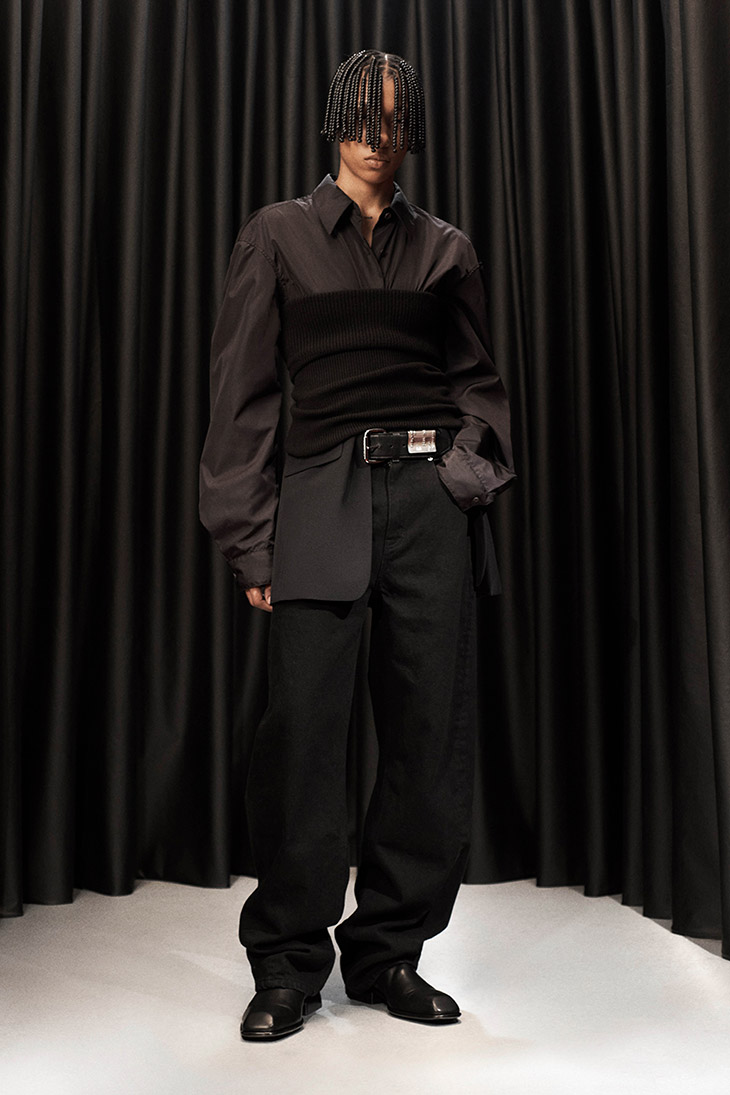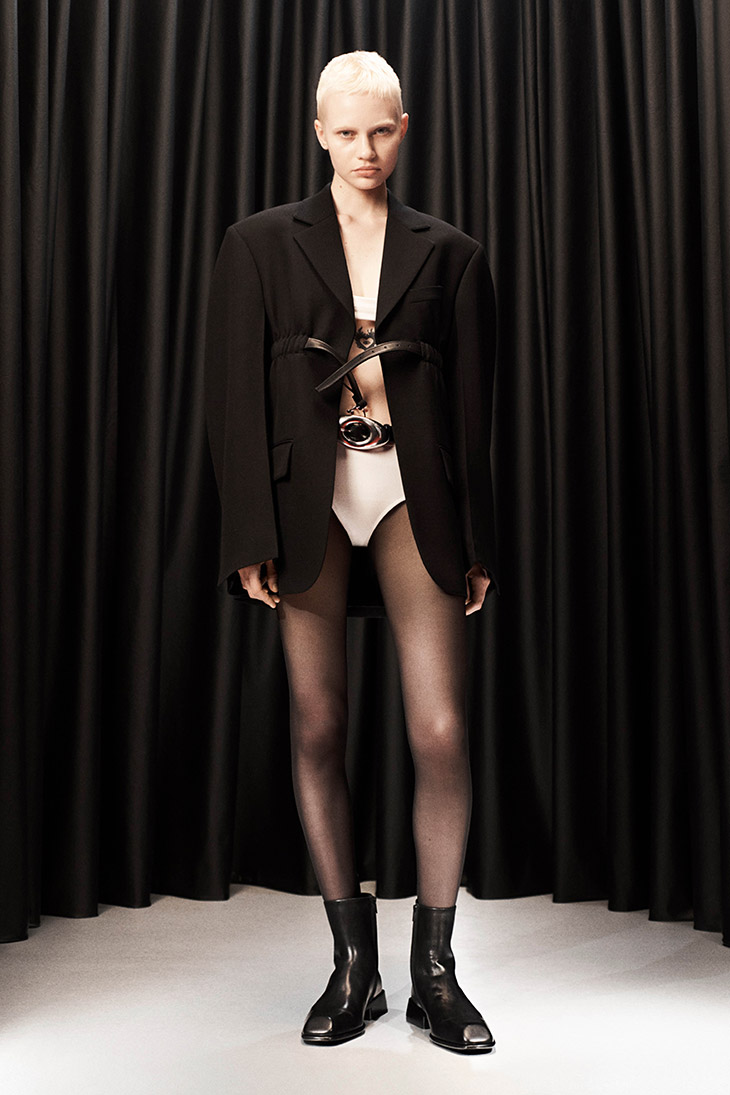 Denim, a cornerstone for the brand, receives a transformative treatment. A classic, heavy twill is cleverly manifested in nylon outerwear and reimagined as puffers. Nameplate chains and detachable waistbands inspired by underwear styles add layers of intrigue and conversation.
Crystal adornments, a constantly evolving facet for Wang, bring a touch of refinement to this season's knitwear. The renowned Heiress Flex bag is also given a new dimension, sporting a lengthened form and prominent rhinestones. Silky charmeuse ensembles and satin bags inject a sophisticated elegance befitting of holiday festivities.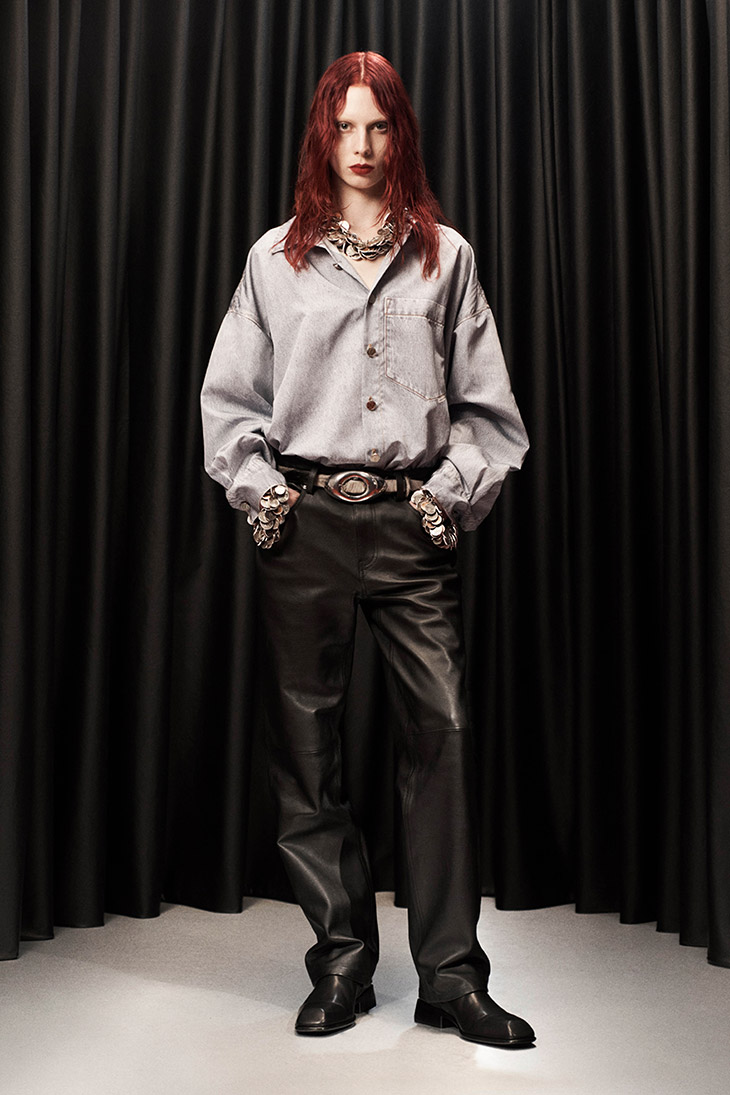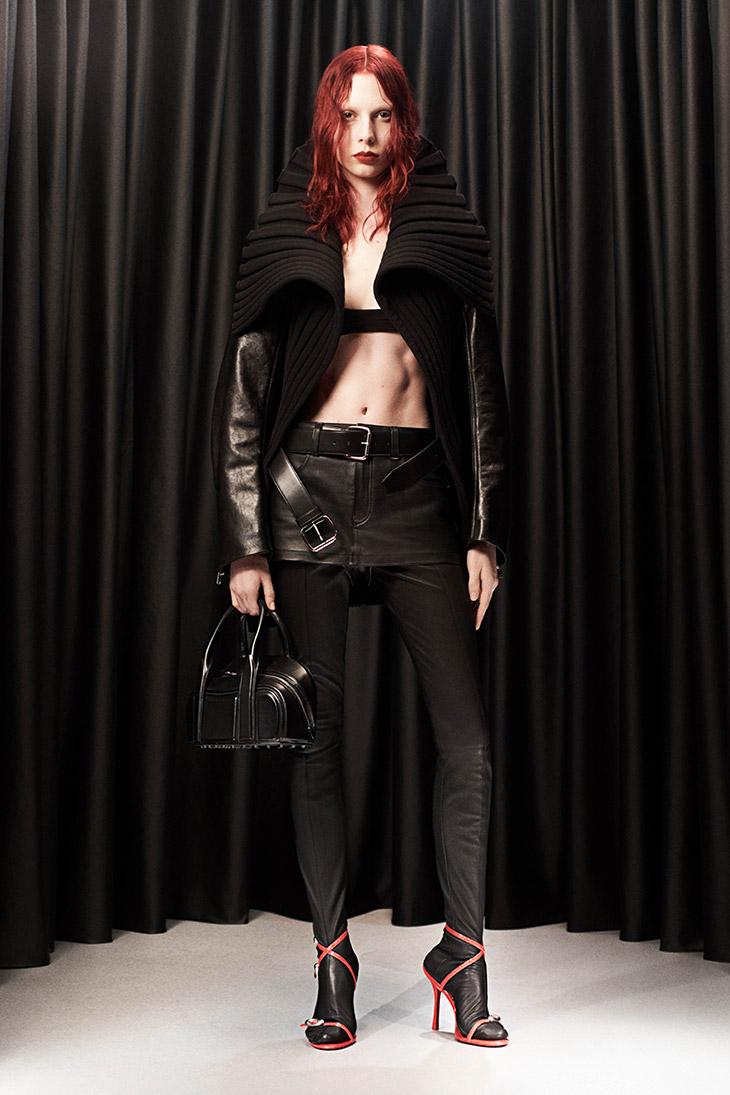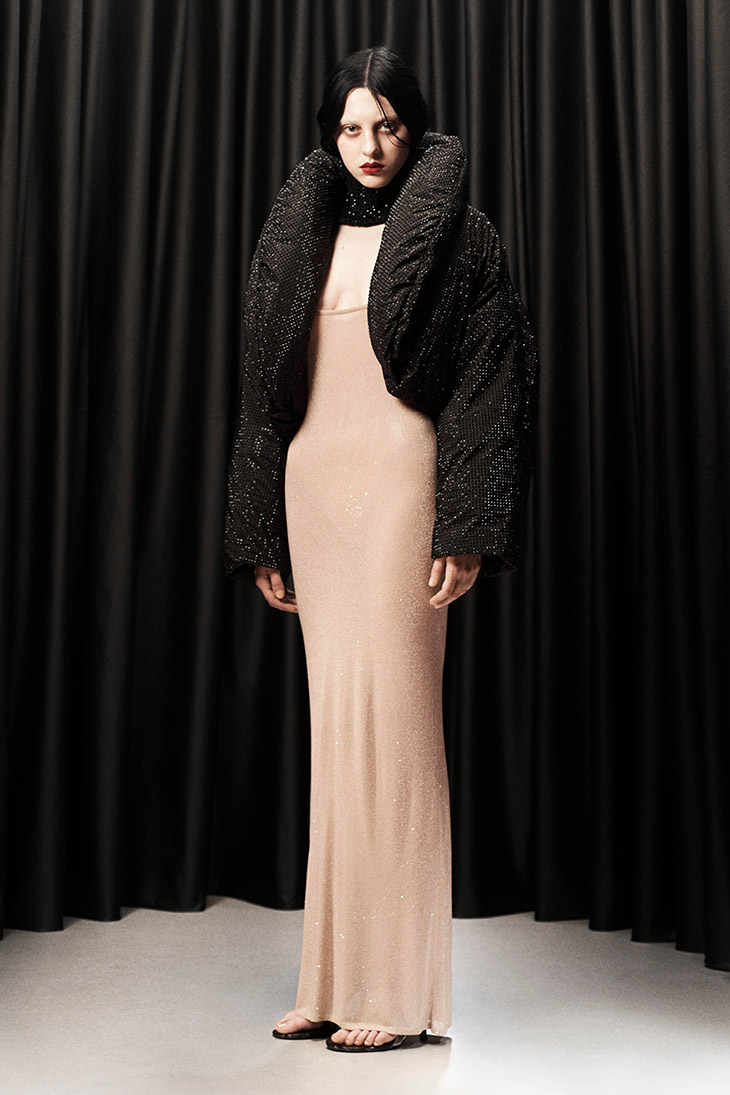 The accessories of Resort 2024 encapsulate a subtle sensuality. Clean, sharp lines are softened with rounded edges, conveying a transformative aesthetic. The Dome program sees additions in the form of crossbodies and fresh footwear. Meanwhile, the Roc bag pays homage to an iconic early-2000s design: the Rocco. The revamped piece flaunts ergonomic craftsmanship, high-frequency studs, and is a nod to the brand's storied past.