Navigating the delicate balance between nostalgia and innovation in fashion, Anna Winck stands out as a vibrant voice at the helm of the bold and inclusive brand, Cannari-Concept. Her designs, deeply embedded in the playful vibes of the 90s and 00s, are more than just a nod to the past; they're a testament to sustainable fashion and individual empowerment.
As she sits down with DSCENE Magazine's editor, Katarina Doric, we're offered an intimate glimpse into her journey, inspirations, and aspirations for a brand that seeks to be more than just a label. Explore with us the story of Cannari-Concept, and the visionary mind behind it.
Could you share the story of how your collaboration with Cannari-Concept began and how you got involved as the Creative Director of the brand? – I have always been a creative soul and dreamt of working in design, so when Birger Christensen Collective approached me with the idea of starting a brand it felt super natural. And even though the world of design is pretty new to me, being the Creative Director enables me to filter my creative brain into designs. It really feels like the right place for me to be.
Cannari-Concept celebrates an era of pop subcultures and draws inspiration from childhood nostalgia. How did this cultural era influence your creative direction for the brand? – I think the 90s and 00s really shaped the way a whole generation sees the world. That's why, when I started Cannari-Concept I knew we had to tap into the nostalgic feelings of those simpler times.
Could you share the key elements and inspirations behind the Fall 2023 collection, including its connection to the cult '90s movie 'Fear and Loathing in Las Vegas'? – I went to Las Vegas last year because of the movie and was obsessed with the lawlessness, freedom, and the all-round trippy vibe of the place. It is crazy and hazy, but it is a place without judgment. You can be whoever you want to be in Vegas, and this is exactly what Cannari-Concept is about.
Could you share some iconic 90s moments or styles that have particularly influenced your work? – I take a lot of inspiration from old TV shows and movies like The OC, the Mean Girls, and of course, Clueless, but also from 90s pop icons like Cristina Aguilera, and Britney Spears. There's something about their playfulness when dressing that has really stuck in my mind and I reference it a lot.
The collection features silhouettes designed to be mixed and matched for looks that radiate self-confidence. Can you share your approach to creating versatile and empowering fashion pieces? – I believe there's nothing more empowering than breaking fashion rules and following your own style. Building different outfits and creating different stories with the same garment is something I've been very into since forever!
I think it's sexy that people are now looking for pieces that are less harmful to the environment.
Sustainability is a key focus for Cannari-Concept, with a commitment to using pre-loved, recycled, or preferred materials. Could you tell us more about the brand's vision for circular fashion and how it aligns with its ethos? – When I came up with Cannari-Concept I knew sustainability needed to be at the core of the brand. I think it's sexy that people are now looking for pieces that are less harmful to the environment. We are constantly looking for better practices in the industry to minimize the environmental impact.
The Fall 2023 collection is described as unbiased in gender, size, and style. How does Cannari-Concept aim to create a sense of inclusivity in fashion? – When designing the collection, keeping all body types in mind from the beginning was crucial. This is something that came naturally to me as I don't really follow rules when it comes to fashion: I always share clothes with my friends and boyfriend. I want Cannari-Concept to be a brand in which everyone feels comfortable and confident.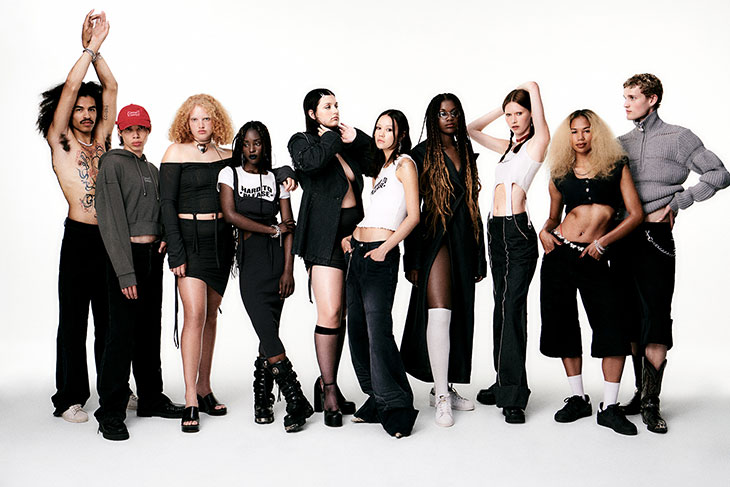 In terms of design, what are some of the unique and unexpected finishes that make each piece in the collection stand out? – This new collection is all about pushing boundaries and embracing unconventional styles. From edgy cutouts and distressed details to playful iconography, and detachable and alterable elements. There's also unexpected pairings of low-rise pants and micro crop tops or mini-skirts and oversized jackets. It's our take on bold and fearless fashion and I love it.
I always share clothes with my friends and boyfriend. I want Cannari-Concept to be a brand in which everyone feels comfortable and confident.
What kind of audience are you hoping to reach with your brand? – I really want Cannari-Concept to be worn by anyone. But since it has a lot of 90s + 00s vintage references, it leans into the younger generation. I absolutely love Gen Z and youngers' cool attitude towards fashion and how they embrace their own individuality.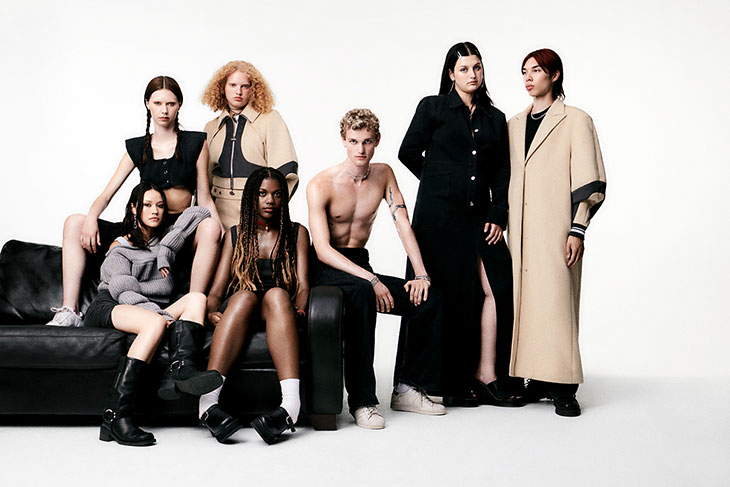 Collaborations often bring fresh perspectives and creativity to fashion brands. Are there any dream collaborations or designers you'd love to work with in the future for Cannari-Concept? – Never say never! Since the brand is very young, we are working on mastering the art of our clothing before diversifying into other areas, but it is definitely something we have thought about and would not rule out in the future.
Being an influencer, how do you balance your role as a fashion creative director with your presence on social media? How do these aspects of your career complement each other? – Balancing these two roles can definitely be challenging, but it's all about finding a balance between the creative vision and your online presence. They both allow me to express my creativity and share my thoughts in a more personal and authentic way.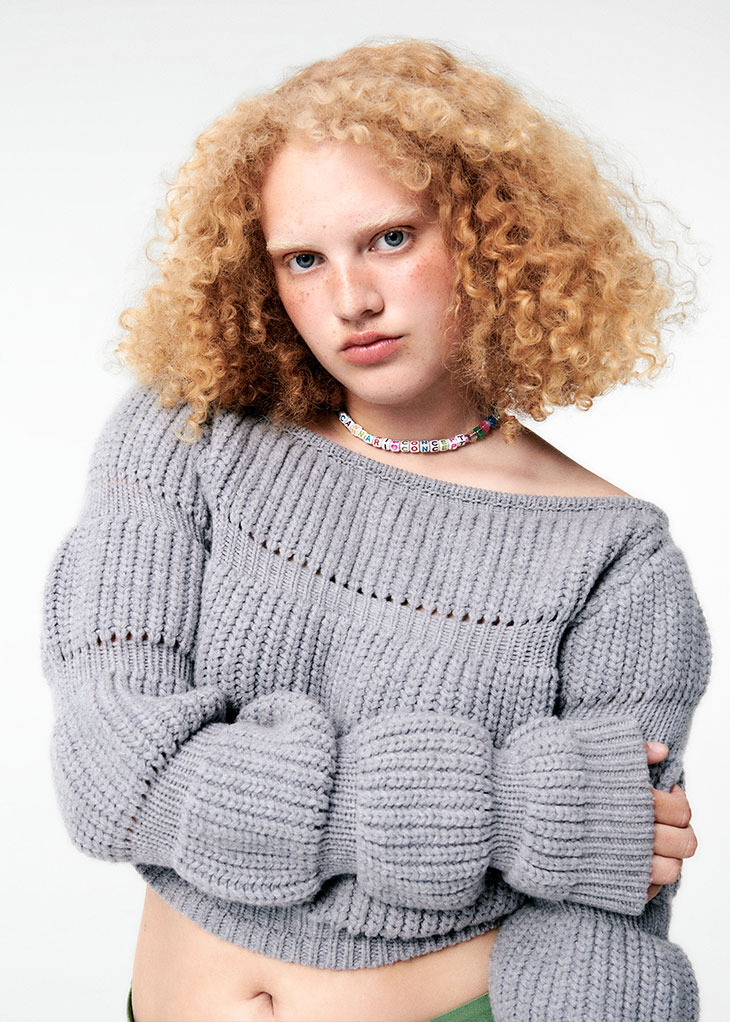 What's next for Cannari-Concept, and how do you envision the brand's future within the fashion industry? – I'd love to be the go-to brand for a new generation of people who do not restrict themselves to specific gender norms, boundaries, or sense of style. Our aim is to make people feel the best version of themselves. I want to offer a space where our wearers feel part of a community where they feel seen, heard, and free.