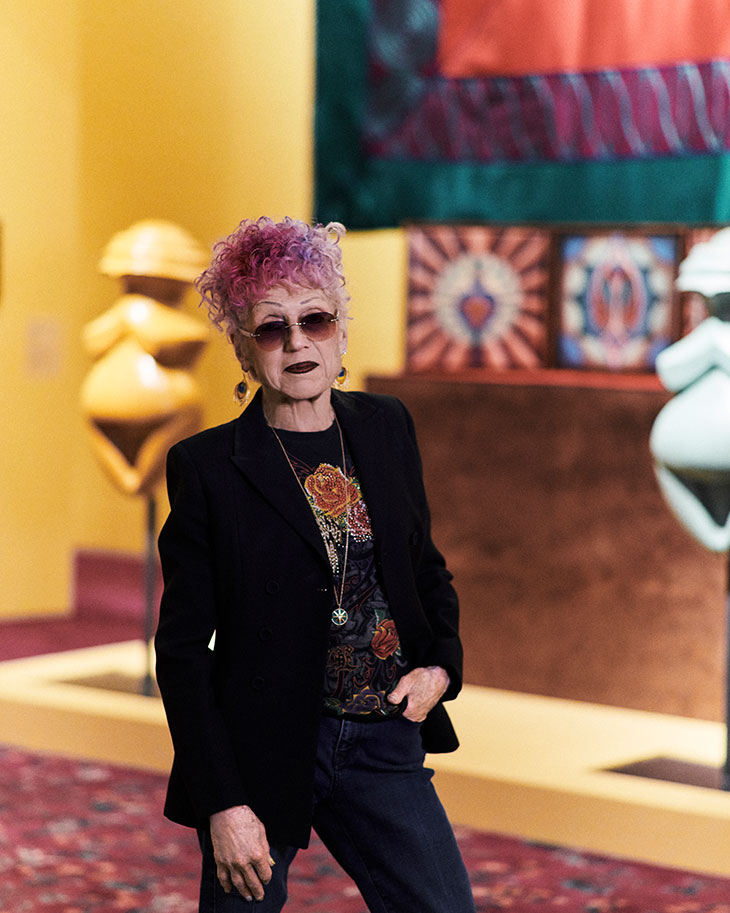 The New Museum in New York proudly presents "Herstory," a retrospective exhibition that honours the influential work of Judy Chicago, open until January 14, 2024. The showcase includes an exquisite piece initially unveiled at the Dior spring-summer 2020 haute couture show, marking a significant collaboration and dialogue between Chicago and Maria Grazia Chiuri, Creative Director of Dior's women's lines.
This groundbreaking exhibition spans four floors of the museum, compiling over sixty years of Chicago's artistic exploration and simultaneously illuminating the stories of various women artists historically overshadowed. Chicago has consistently drawn inspiration from these powerful figures, passionately striving to preserve and highlight their legacies.
The retrospective explores Chicago's vast contributions to feminist art, presenting a multidisciplinary collection of paintings, sculptures, installations, drawings, photographs, engravings, stained glass, and needlework. The latter holds particular significance, reflecting the artistic preferences of Chiuri.
"Judy Chicago: Herstory" meticulously encompasses Chicago's six-decade-long career, establishing a dialogue between her work and that of other influential women across different eras. The Fourth Floor features "The City of Ladies," an exhibition within the exhibition, showcasing over eighty artists, writers, and thinkers, including Simone de Beauvoir, Frida Kahlo, and Virginia Woolf.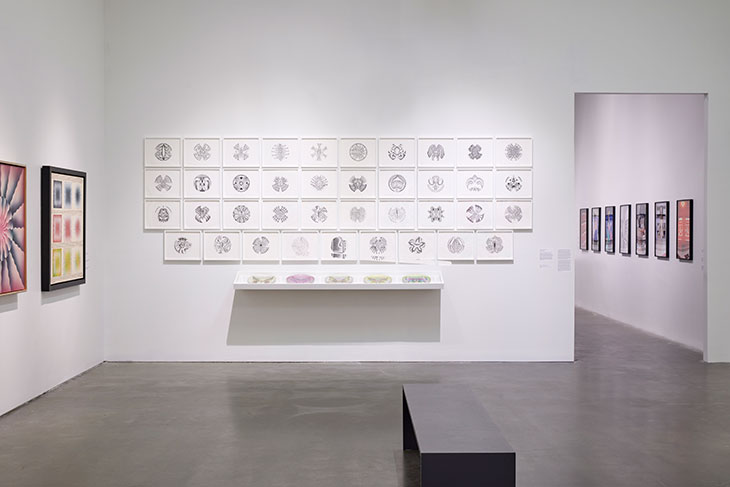 The exhibition traces Chicago's artistic journey, from her 1960s experiments in Minimalism and revolutionary feminist art of the 1970s, through to her narrative series of the 1980s and 1990s, addressing themes of environmental disaster, creation, masculinity, and mortality. By placing Chicago's feminist methodology within the context of various art movements, "Herstory" highlights her significant impact on American art and asserts her crucial role in redefining historical narratives to include women artists previously excluded from the canon.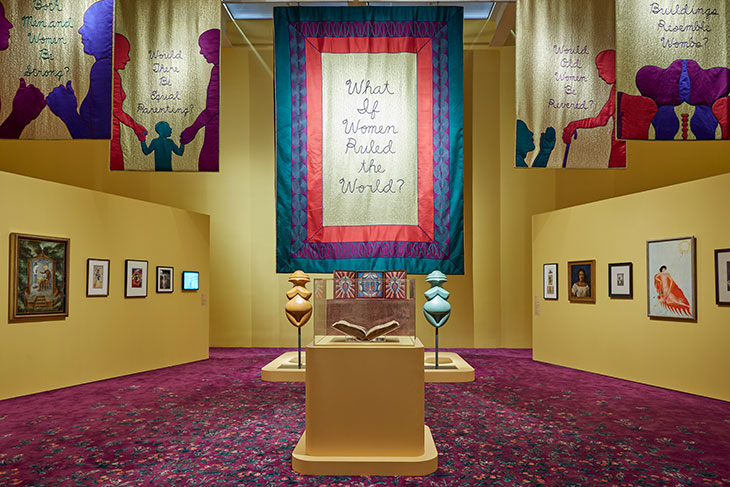 Curated by Massimiliano Gioni, Gary Carrion-Murayari, Margot Norton, and Madeline Weisburg, "Judy Chicago: Herstory" is not just an exhibition; it's a celebration of women's resilience, creativity, and the unbreakable bond between art and feminism.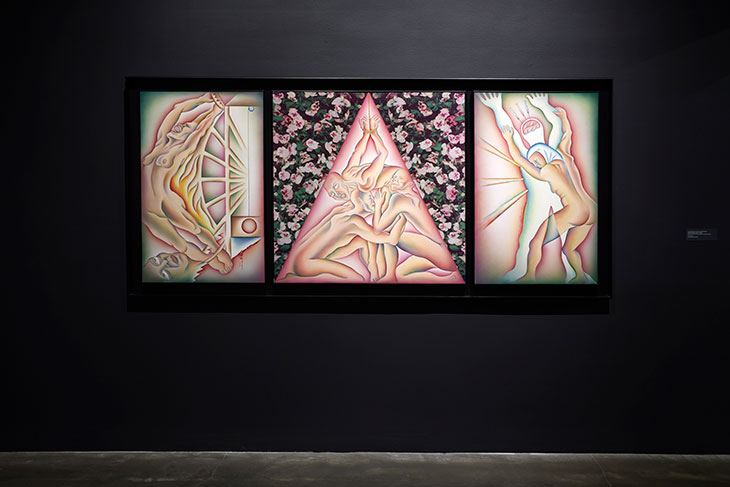 In celebration of this unique collaboration, Dior, a partner of the event, inaugurated the exhibition with a lavish dinner, seamlessly blending innovation, culture, and elegance. This exhibition not only commemorates the artistic achievements of Judy Chicago but also fortifies the enduring and profound connection between Dior and the realm of art.