A fresh creative vision is set to unfold at Wittmann Möbelwerkstätten as Arthur Arbesser steps into the role of Creative Council starting October 2023. Renowned for his design prowess that elegantly weaves the essence of Viennese culture with a contemporary flair, Arbesser is slated to steer the Austrian family-run furniture company into its new chapter, all while honoring its storied past.
Arbesser's expertise, sharpened through his work in the fashion industry and interior design, equips him with a nuanced perspective that resonates with Wittmann's heritage and ambitions. His responsibilities will span the articulate communication and innovative presentation of Wittmann's revered collection, current and forthcoming. He will also be pivotal in refining the brand's palette and texture narrative.
Building upon the foundational strategies laid out by his predecessor, the former Art Director Luca Nichetto, such as the multi-year design roadmap and the refreshed company branding, Arbesser's appointment signals a continuity of Wittmann's flourishing design identity. Nichetto's influential tenure at Wittmann leaves an indelible legacy, and he will continue contributing to the firm as one of its leading designers.
"It is a great honour to join the team at Wittmann as a creative council," says Arbesser. "Working with the fascinating history and unique design portfolio of this traditional family business underlines my great passion for Viennese modernism and its translation into the contemporary. I see my role similar to that of a curator who continues to support Wittmann's chosen path of internationalisation, while never losing sight of its Austrian origins and tradition."
Alice Wittmann expressed the company's enthusiasm for this partnership, "With Arthur Arbesser, we are fortunate to have someone at our side who shares our understanding of aesthetics and our dedication to quality. As a family business, the person behind the creative mind is particularly important to us. Arthur Arbesser understands our roots and is a perfect addition to the team."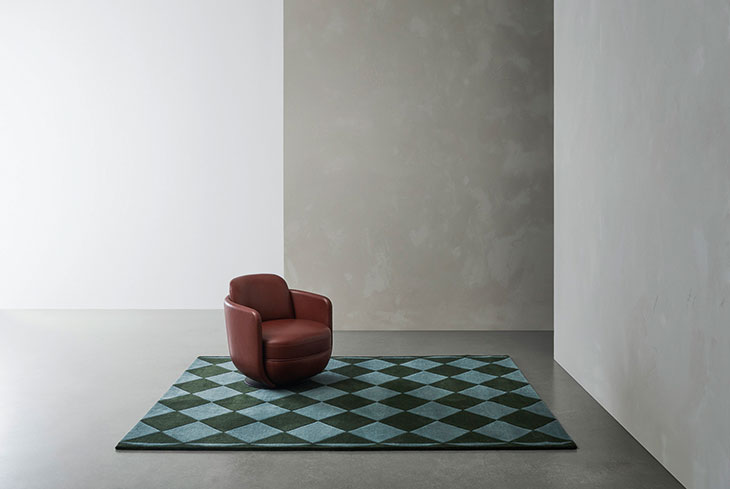 Echoing this sentiment, Alexander Sova highlights the symbiotic fusion of Arbesser's international exposure and local heritage as a driving force for Wittmann's future endeavors. "Especially Arthur's extensive expertise from his work in international fashion paired with his Viennese origin will bring new, exciting and valuable perspectives to the company."
Arbesser's appointment is poised to infuse Wittmann Möbelwerkstätten with a refreshing blend of tradition and innovation, crafting a future where design transcends time while celebrating its origins.