Reality star Kim Kardashian takes the cover story of British GQ Magazine's Men Of The Year edition lensed by fashion photographer Jack Bridgland. In charge of styling was Stella Greenspan, with set design from James Rene, and production by Patrick Mapel at CAMP Productions. Beauty is work of hair stylist Chris Appleton at The Wall Group, and makeup artist Ariel Tejada.
Kim Kardashian for British GQ Magazine: I'm probably more religious than most people, I guess. That's how I manage life. I look at everything as lessons. Things happen exactly the way that they are supposed to and take you exactly where you need to be. Even if it doesn't make sense at the time, it's leading you to a path.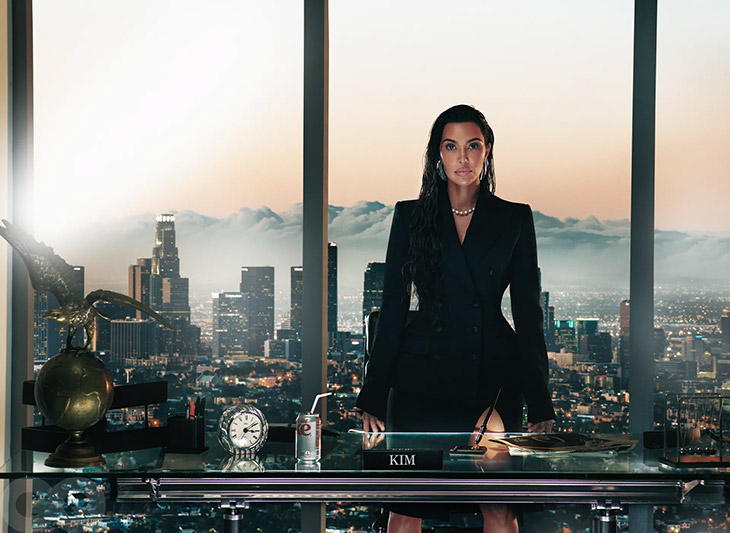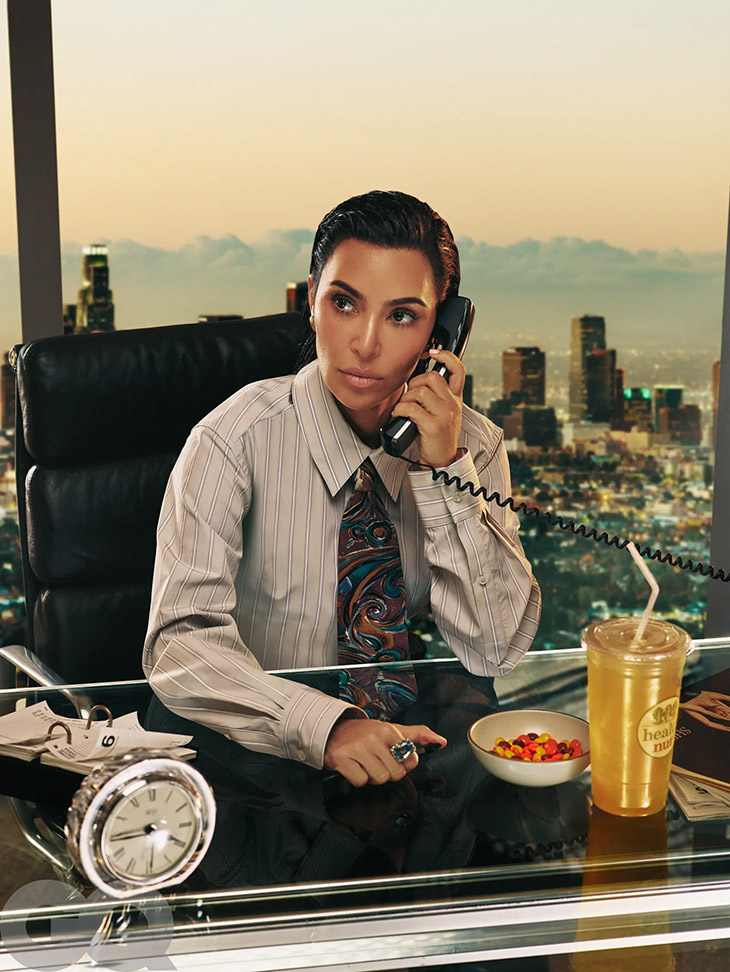 KK: My dad had me sign a contract for everything. When I got a car, I had to have it washed once a week, make sure that it had enough gas and that I didn't run it into the ground. It was a gift he gave me at 16, but I had responsibilities.
KK: I try to have my kids be as normal as possible and live in a neighbourhood where they can ride bikes to their cousins' houses. I understand that it is not a normal life. We're never going to have a normal family life, no matter what. As a parent, I want to protect them as much as I can.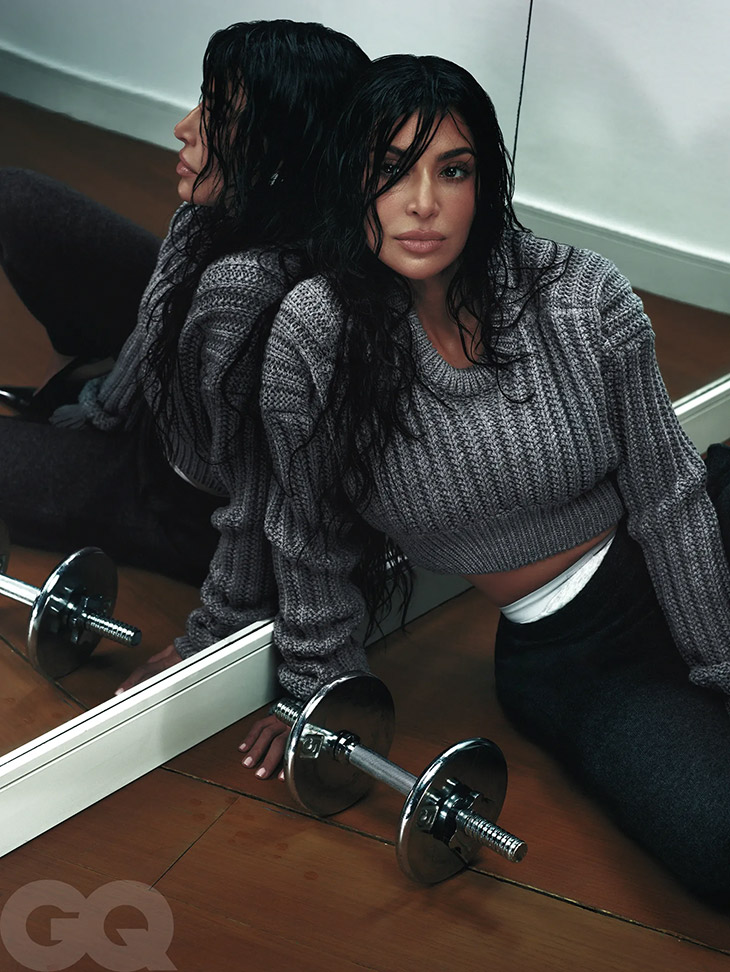 KK: Ultimately, what matters is that kids feel loved and heard. You want to be sensitive because they're just kids, and it's hard to go through divorce no matter what age. You have to make sure that you only go to a level that they can understand. It's OK to show a vulnerable side. You never go to a negative side.
KK: Just because I know how to manage my stress well doesn't mean that I don't feel the emotions. If I'm sad, of course I will cry and feel it.
KK: I do have a therapist who only deals in child psychology that I talk to for parenting tips and advice. Sometimes I feel challenged by parenting. But I have the best group of friends and we talk about everything together, so that to me is therapy. I hit the lottery, the fucking Mega Ball of friends.
Photography © Jack Bridgland for British GQ, read more at gq-magazine.co.uk