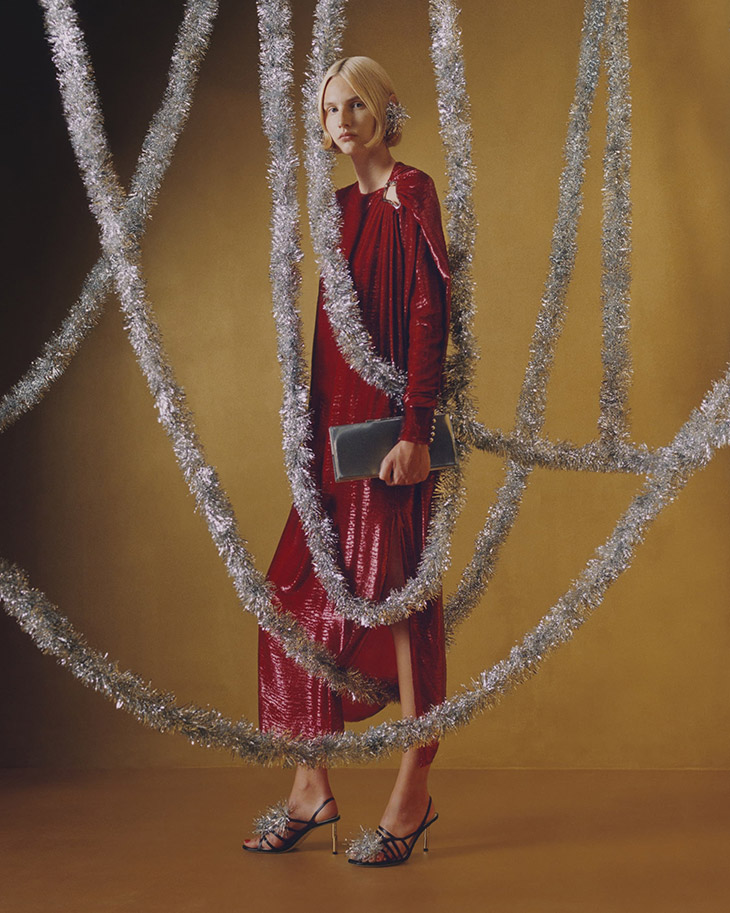 Fashion house Lanvin unveiled its Holiday 2023 campaign, a visual feast expertly captured by photographer Théo de Gueltzl.  Stars of the campaign are Cas van Uytvanck and Elisa Nijman. Embodying the true essence of the holiday season, the campaign is bathed in the warm, golden light that symbolizes the heart of this festive time of year.
This golden hue is integral part of the narrative, casting a glow that counters the darkness and cold typical of winter. It brings with it a message of optimism, benevolence, and hope, capturing the spirit of togetherness and joy that defines the holiday season.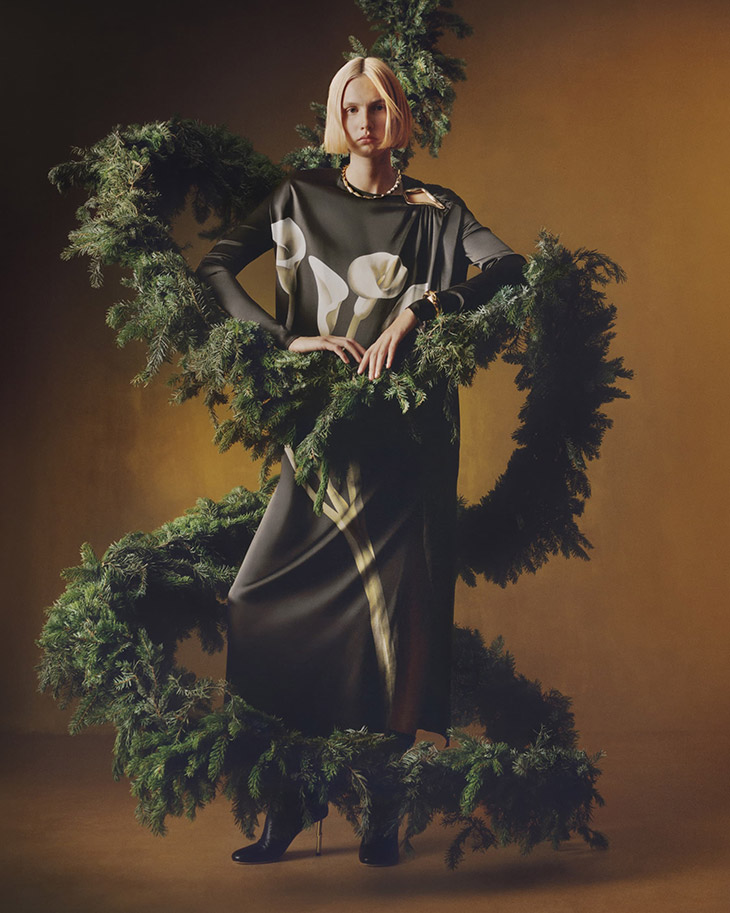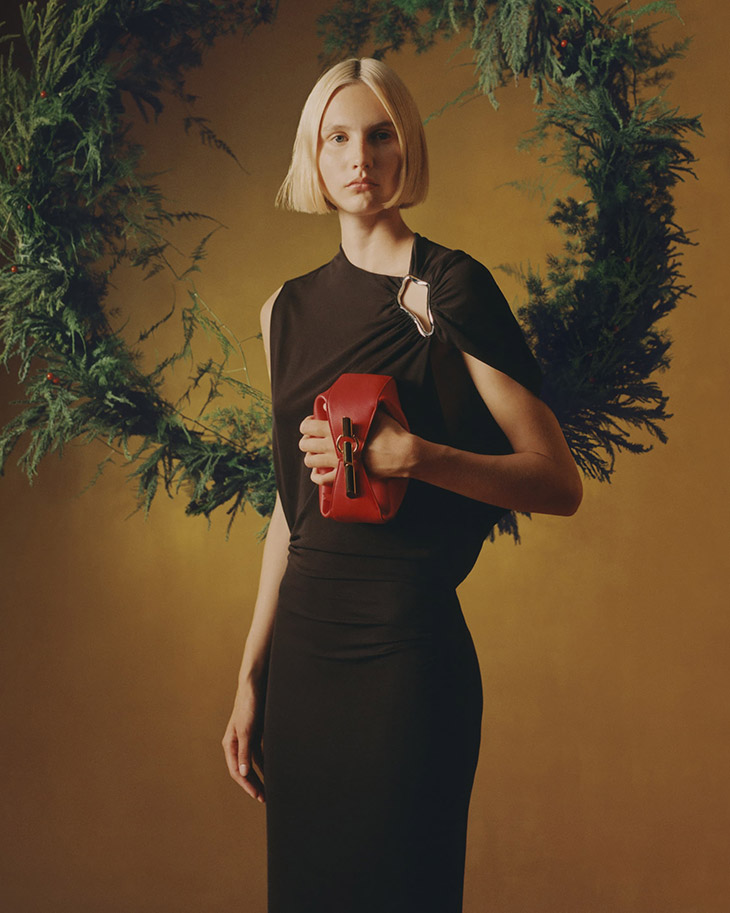 The campaign presents a series of whimsical images, capturing moments like a model amidst hanging silver tinsel reminiscent of seasonal decorations. She dons a luxurious red velvet dress, epitomizing the opulence of holiday celebrations. Paired with delicate strappy sandals and a sleek metallic clutch, the ensemble exudes glamour suitable for any festive gathering.
In another frame, a model is draped in a black dress adorned with a striking white flower pattern, embraced by evergreen branches. This artistic portrayal evokes the imagery of a traditional Christmas tree in a highly stylized manner, infusing a sense of holiday tradition into modern fashion.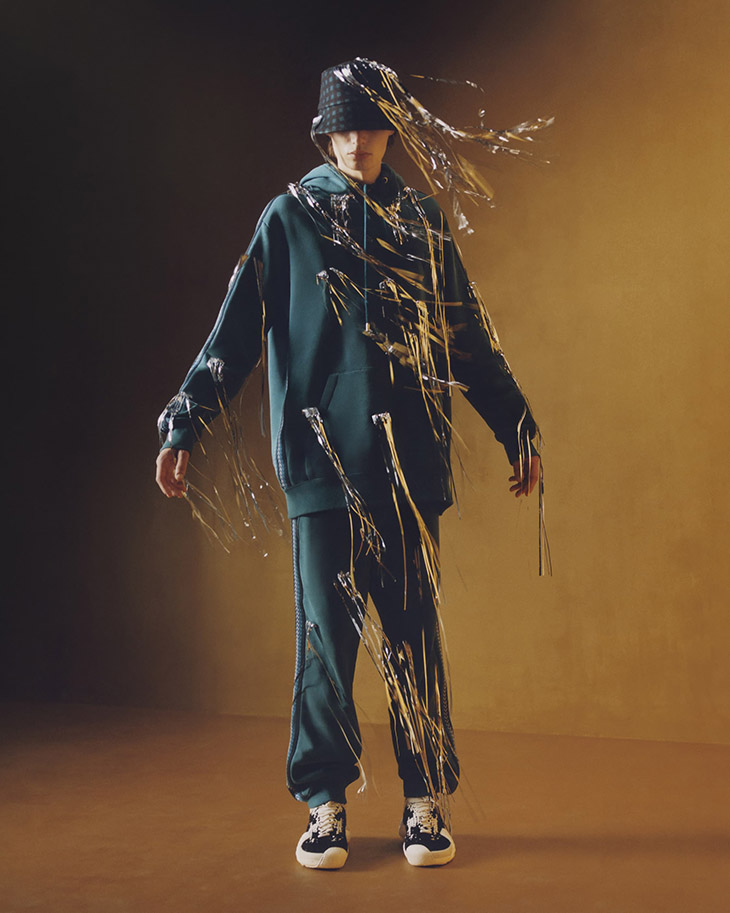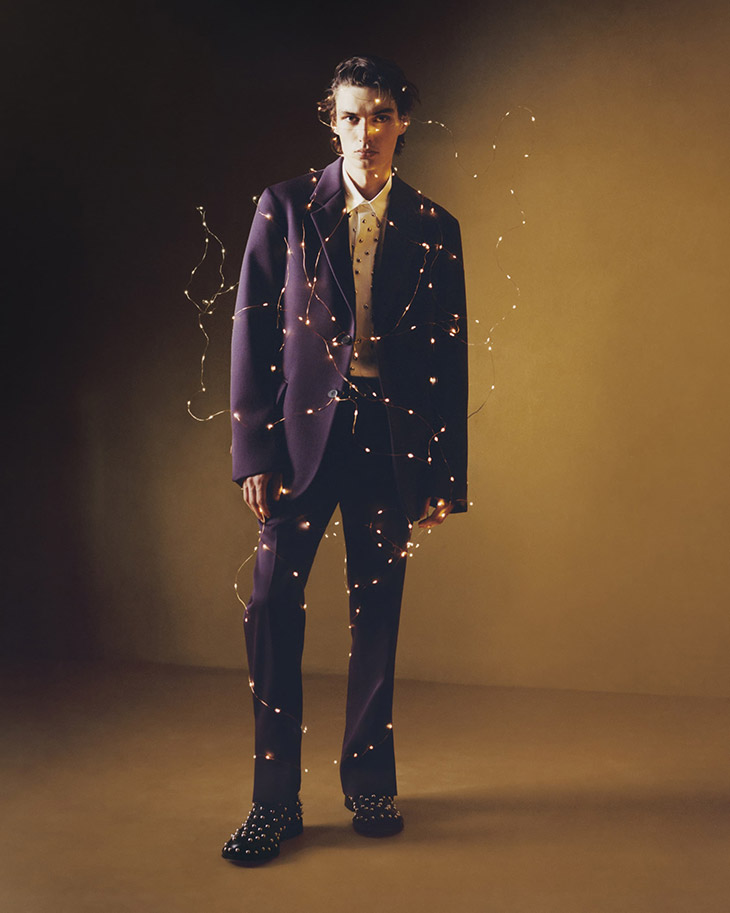 Yet another image features a model sporting a teal tracksuit embellished with tinsel, imparting a festive sparkle to leisurewear. The campaign harmoniously blends traditional holiday elements with a contemporary fashion aesthetic, presenting a distinctive approach to holiday dressing. Each image tells a story of festive opulence, artistic inspiration, and a playful twist on conventional fashion, collectively creating a unique narrative that invites individuals to embrace a new and creative dimension of holiday style.