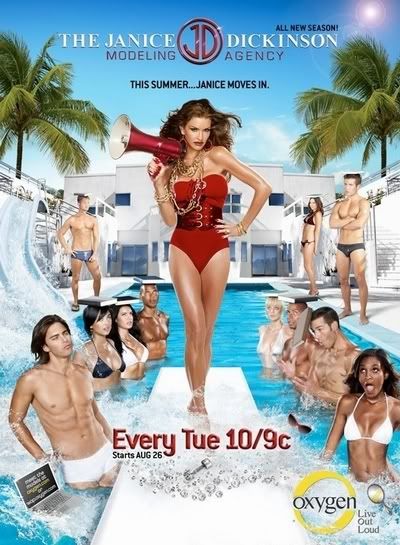 TV Show: JDMA (Janice Dickinson Modeling Agency)
Producer – creator:
Janice Dickinson
Network:

Oxygen
Website:
www.oxygen.com/janice
MySpace:
myspace.com/janicedickinsonmodels
A personal note from Janice Dickinson:
"
My hit show is about me maintaining my own modeling agency. I am determined to hand-pick the best new talent, photograph them and make the industry sit up and take notice. Unlike many "reality" shows, there are no fake contests or contrived situations. It's a real business with real financial, personal and professional stakes."
The season four of JDMA premiered August 26th, Janice Dickinsons docu-drama, gets a twist, models living together with the worlds 1st supermodel.
By courtesy of photographer Jenn Hoffman, recently Design Scene had an

exclusive

of showing a

NEW

shoot with male division models of

JDMA

, click
HERE
to check out the shoot.