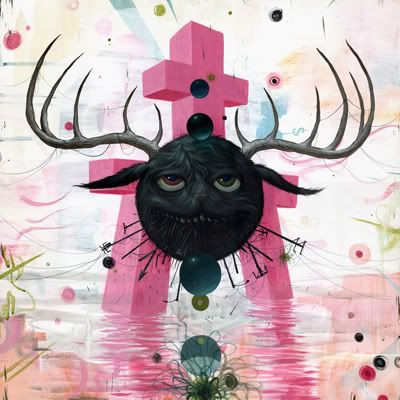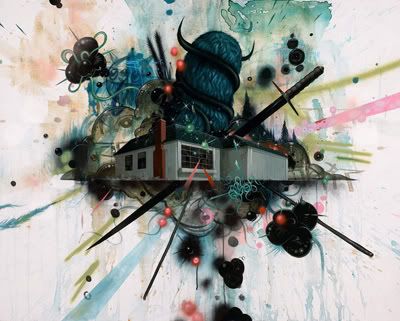 http://vimeo.com/moogaloop.swf?clip_id=2344087&server=vimeo.com&show_title=1&show_byline=1&show_portrait=0&color=&fullscreen=1.
Through striking visual imagery, Jeff Soto communicates profound visions and fears, nostalgia of his youth, and themes of love, lust, and hope. Soto's distinct color palette, subject matter, technique and bold themes resonate with a growing audience. Inspired by childhood toys, the colorful lifestyle of skateboarding and graffiti, hip-hop and popular culture, Soto's representational work is simultaneously accessible and stimulating.

Environmental issues also take precedent for Soto, who is concerned with conflict of humans trying to harness, or take advantage of nature. His paintings exude this tension, as robotic creatures duel, organic tentacles and flower bouquets thrive, and black smog looms amidst floating, ominous skulls.

In 2002, Soto graduated with Distinction from Art Center College of Design in Pasadena, California. He currently lives in Southern California, with his wife Jennifer and daughter Shannon.