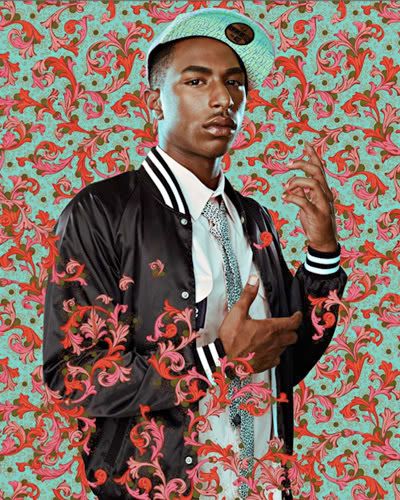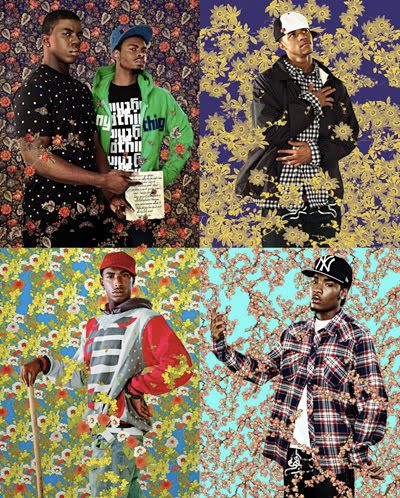 Photographs by:
Kehinde Wiley
Essay by:
Brian Keith Jackson, Krista A. Thompson
"For most of Kehinde Wiley's very successful career, he has created large, vibrant, highly patterned paintings of young African American men wearing the latest in hip hop street fashion. The theatrical poses and objects in the portraits are based on well-known images of powerful figures drawn from seventeenth- through nineteenth-century Western art. Pictorially, Wiley gives the authority of those historical sitters to his twenty-first-century subjects." Click
HERE
to read more about the artists background and the "Black Light" book.