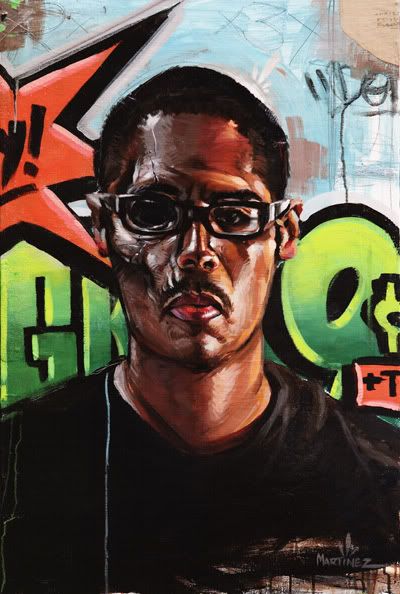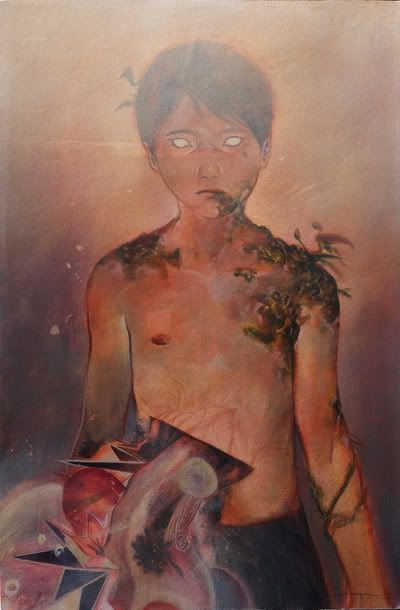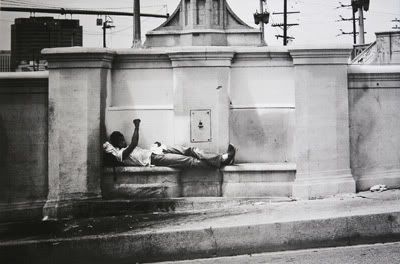 Date:
May 7th – May 21st, 2009
Opening event
Thursday, May 7th, 2009 7pm-11pm
Attending Artists:
Angela Boatwright, Blek Le Rat, Christina M. Felice, Edwin Ushiro, Logan Hicks, Tessar Lo
Music provided by
Blue Jemz
Place:
The Showroom NYC, 117 2nd Avenue (& 7th Street) Second Floor, New York, NY10003,
theshowroomnyc.com
Participating Artists:
AJ Fosik, Andrew Schoultz, Angela Boatwright, Blek le Rat, David Choe, Eriberto Oriol, Francesco LoCastro, French, Ian Lynam, Jamel Shabazz, Jeff Soto, Kelsey Brookes,Logan Hicks, Mark Mothersbaugh, Nicholas Harper, Peter Beste, Rob Abeyta Jr., Ron English, Saber, Sage Vaughn, Something in the Universe, Souther Salazar, Usugrow, Will Barras, Yoskay Yamamoto and many more!
The fifth installment of Scion's Installation Art Tour was launched in October 2008. The program is designed to give exposure to both established and emerging artists. Installation 5: Self Portraits highlights a diverse array of artists from around the world and will visit nine cities in total including Miami, New York, Portland, Minneapolis, San Jose, Philadelphia and Los Angeles. The tour features new markets Phoenix and Detroit, where the show kicked off.
For Installation 5 each artist was asked to create his or her literal, or non-literal interpretation of the theme 'Self-Portraits'. Video art will be included for the first time in the tour's five-year history,alongside painting and photography.
The final tour stop will be at Scion's own 4,200 square foot Installation L.A. gallery space where all artwork will be auctioned off to the public, and 100 percent of the proceeds will go toward Creative Capital. The goal of Creative Capital is to create an artistic home and supportive community to nurture some of the country's most extraordinary artistic creators and to help provide the skills and confidence for these artists to realize their most ambitious dreams. Creative Capital has advanced the careers of 411 grantees through financial support and advisory services, and has reached over 2,200 additional artists through its Professional Development Program in workshops across the country. As the premiere national artist support organization, Creative Capital is committed to the principal that time and advisory services are as crucial to artistic success as funding. "Creative Capital is honored to have been selected to be part of Scion's Installation Five art tour," said Ruby Lerner, president of Creative Capital. "We are so pleased to partner with an organization that recognizes the critical importance of supporting individual artists and helping to bring the next generation of artists forward. We look forward to joining Scion as Installation Five continues its tour and shares these exciting projects with audiences across the country."

http://vimeo.com/moogaloop.swf?clip_id=4249020&server=vimeo.com&show_title=1&show_byline=1&show_portrait=0&color=&fullscreen=1
Courtesy of Scion gallery, in the order from the top photos above by: Patrick Martinez, Lisa Alisa, Tessario and Rick Rodney
more artwork
.