Season: Autumn / Winter 2009.10
Burberry Prorsums Pre-Collection, with its impeccably tailored suits, oversized coats, t-shirts detailed in historic imagery, warm jumpers, colors ranging from light gray, dark blue to black, will get you quite set for the upcoming season, counting the days 'till the full collection hits the stores.
With outerwear and trench-coats being the base of the collection, introducing materials like dishevelled velvet, is possibly preparing the customer for bigger role of already existing Burberry denim. Never the less even with half a century old inspiration for the upcoming season, classic lines are adjusted to needs of young and sophisticated buyer. And that classic line, is what these pieces, makes into real investment pieces, something longterm, not just for the moment.
"The season is about reinvention – redefining and re-modernising the core of what
Burberry stands for with our authentic British spirit and point of view." – Christopher Bailey.
Check out the rest of the Burberry Autumn Winter pre-Collection Look Book under the cut, with a complete list of details, fabrics, colors and silhouettes implemented in these pieces: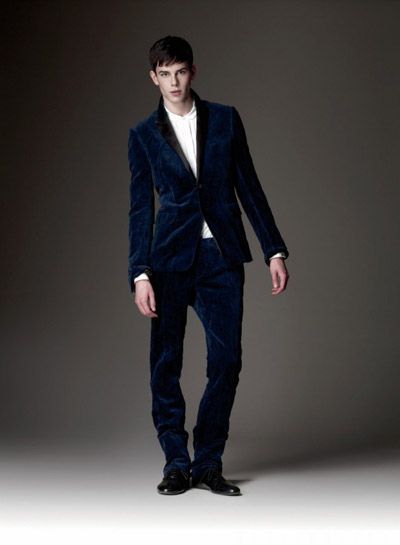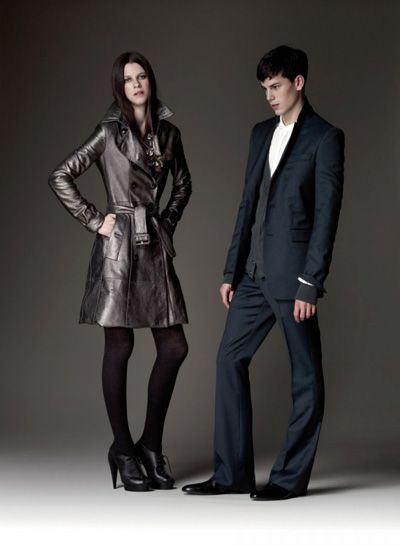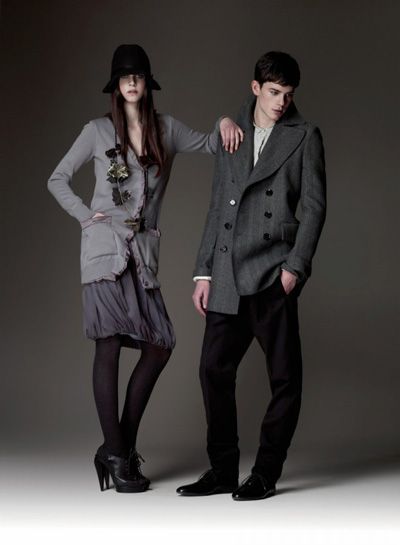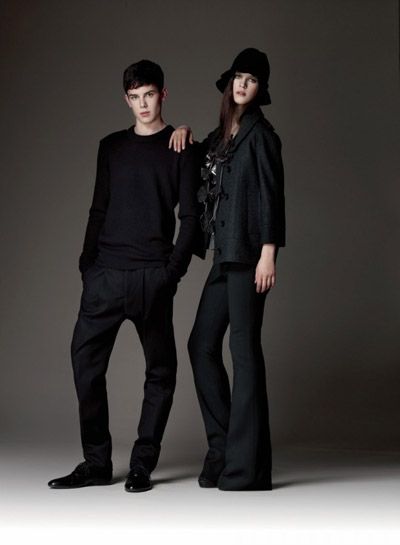 SILHOUETTES
Outerwear: Oversized military trench coats, slouchy/rounded caban trench coats, drab military coats, trapeze line duster coats, slim cut sartorial chesterfields, drab a-line pea coats, voluminous wind cheaters
Trousers: Exaggerated carrot leg trousers
Shirting: Granddad collar shirts
Knitwear: Slim fit seamless knits, slim fit waffle knits, shrunken wool knits, oversized cables, long multi -gauge knits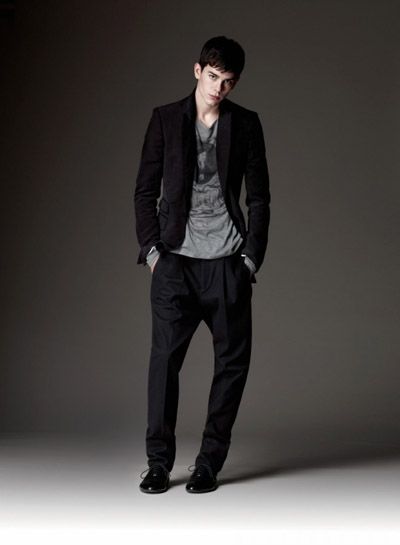 DETAILS
Slim double breasted buttoning
Burnished leather trench buckles
Vintage archive back neck stamp
Washed velvet applications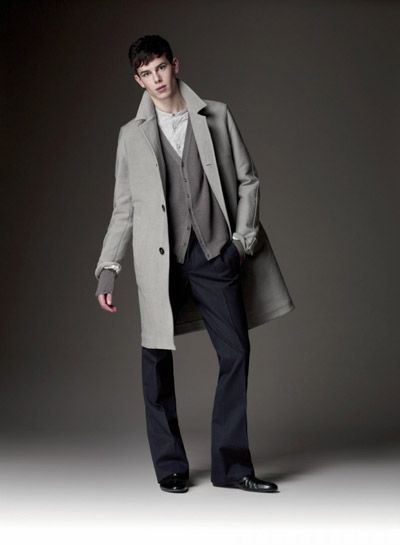 FABRICS
Mottled heritage gabardine
Bonded vintage look cotton canvas
Suiting: Moleskin suiting, muted micro design suiting, shadow stripe suiting
Thorn-proof English micro tweed
Sculptural oversized herringbone
Feather weight technical rip-stop
Fine seamless merino silk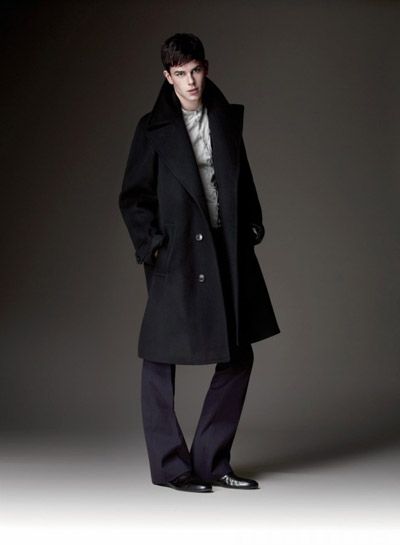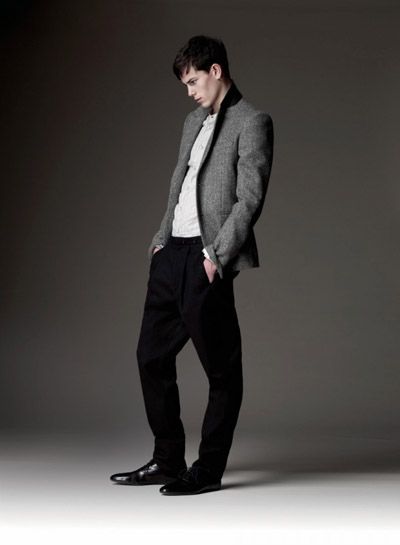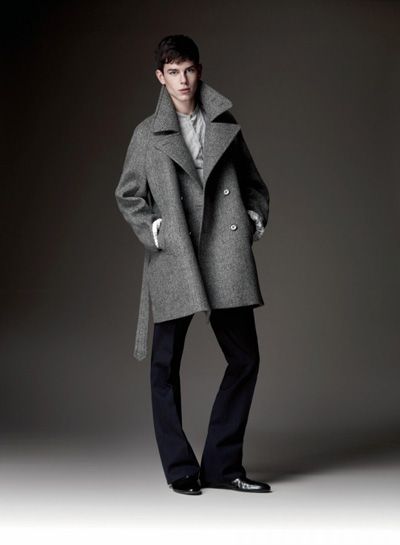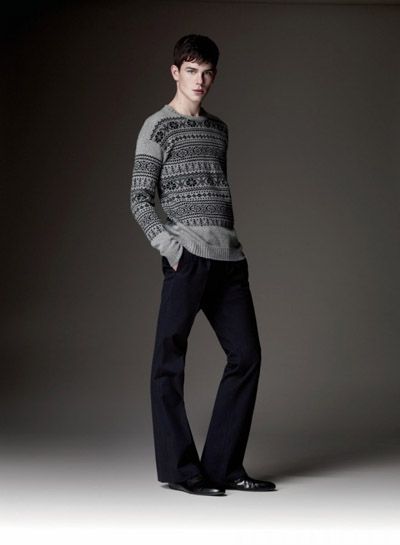 COLOURS
Nutmeg, old stone, mole, trench, dark birch, pearl, light grey mélange, dark airforce green, black, white, muted tweeds, ink, metal blue, thistle blue, light metal, regiment red, dark grey mélange, dark tweeds
*Courtesy of Burberry