Magazine:

InStyle UK
Published:

January 2010
Cover star:

Pixie Lott
Styled by

Lucy Bond
Hair:

Johnnie Sapong |Jed Root|
Photographed by

Frederic Auerbach
Website:
www.instyle.co.uk
Latest issue of British InStyle magazine hits the newsstands today, starting the new decade with songstress Pixie Lott as their cover girl. Photographed by Frederic Auerbach and styled by Lucy Bond, Lott talks with InStyle about the music industry, personal style, Russell Brand and love. More from the shoot, fashion credits and highlights from Pixies In Style interview after the jump: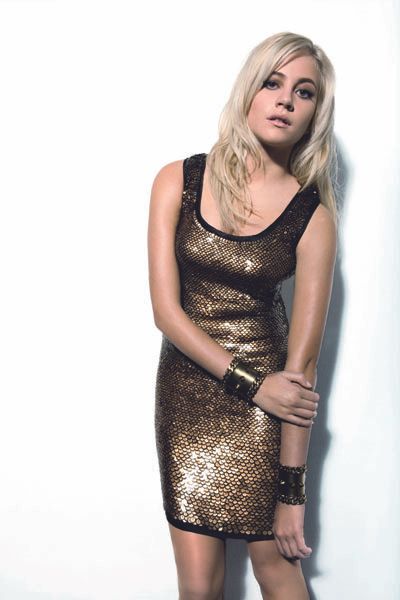 Pixie on making it in the industry:
"The X Factor's great for people like Leona Lewis and Alexandra Burke because they start with a massive fan base," she says diplomatically. "But I think it's better to work your way up. If you get somewhere, you feel like you've really done the hard work to get there."
Pixie on personal style: It would be hard to have a conversation with Pixie without the subject of hot pants coming up. Along with messy hair, smoky eyes and lots of accessories, those teeny shorts are her signature look. But she insists she then chooses what she likes. "I've always been into fashion. My sister is exactly the same. We get it from our mum. She used to dress us in designer stuff when we were little."
On Russell Brand: Contrary to newspaper reports, she does not have a crush on Russell Brand, though she did have a run-in with the star. "Ages ago," she says. "When I was 16 or 17, I got on the bus at the airport and Russell Brand was on the other side. He walked over and said, 'You're pretty' and I said, 'Thanks'. That was all that happened. But I wouldn't go out with him. He's a bit too crazy. I don't think my mum would approve."
Pixie on Love: Pixie admits she doesn't have much to draw on when it comes to love songs, for the simple reason that she's never had a serious boyfriend. So focused on her career is she, she's even prepared to forego a romantic life. "I always only wanted to bother with it if someone's really special," she says.
Behind the scenes with Pixie Lott:
Fashion credits: Black dress on the cover by Preen at Harrods £729, embellished jacket is by Dolce and Gabbana £2,270, gold sequin dress by Diane Von Furstenberg – £562 and black lace and sequin jumpsuit by Stella McCartney £4,395.
For more information log on to www.instyle.co.uk
*Images courtesy of InStyle