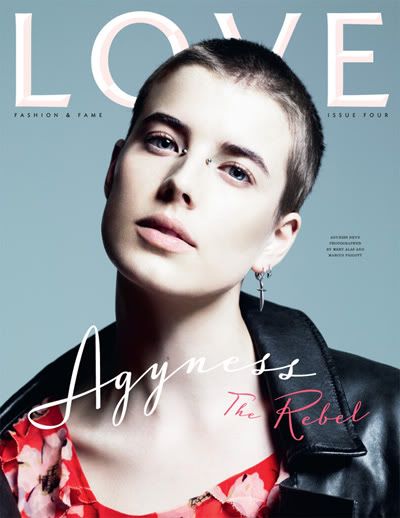 Magazine:
Love
Published:

September 2010
Cover models:

Ms Perfect and Agyness Deyn
Photographer:
Mert Alas and Marcus Piggott
Website:
www.thelovemagazine.co.uk
Ms. Perfect is one of the stunning new cover stars of LOVE magazines 4th issue (

Mert & Marcus have played with the big eyes effect back when Lady Gaga was still obsessing over Britney Spears in her bedroom

) also Agyness Deyn is on her come back trail.
Log on to models.com to view already released 6 covers in hq, where tomorrow they will preview two more covers of LOVE's 4th issue.