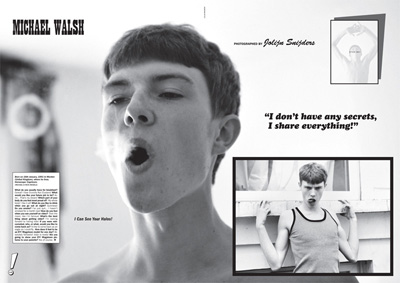 Magazine: EY!
Issue: #6 Summer 2010
Styling: Jordy Huinder |Eric Elenbaas Agency|
Models: Jamie Hendrick, Elliot Stevens, Robbie Wadge, Michael Walsh, Rob Moore
Photography: Jolijn Snijders |Eric Elenbaas Agency|
Website: www.ericelenbaas.com
Eric Elenbaas creatives Jolijn Snijders and Jordy Huinder present a group of a very promising newcomers (some already taking over the runway and editorial pages) for the latest issue of EY! Magazine.
EY! standing for Electric Youth is an independent project of publisher Luis Venegas, list of magazines photographic contributors hosts names such as Steven Klein, Bruce Weber, Mario Casilli, Matthias Vriens-McGrath, Michael Volbracht and Jurgen Teller among other.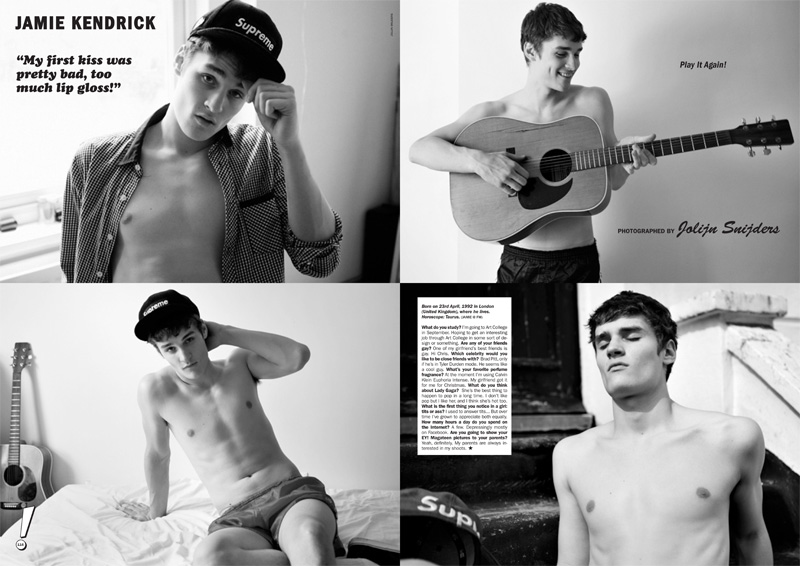 *Images courtesy of Eric Elenbaas