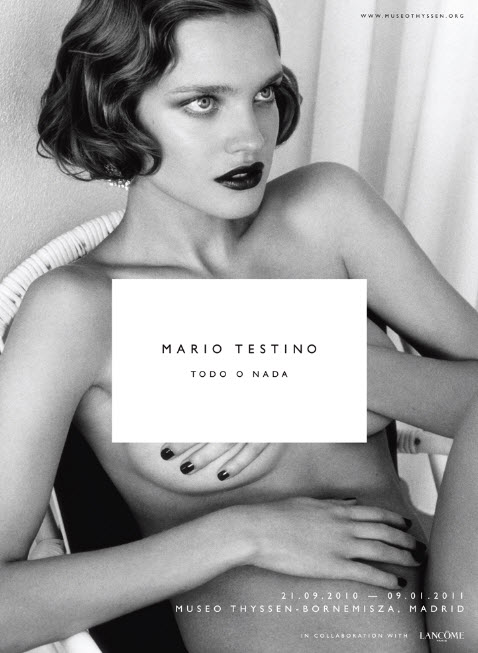 Exhibition: Mario Testino. Todo O Nada
Date: 21st September 2010 – 9th January 2011
Place: Museo Thyssen Bornemisza in Madrid, Spain.
Website: www.mariotestino.com
Revered image maker Mario Testino shows a stunning retrospective of his work at Madrid's Thyssen Bornemisza museum, focusing on fifty four impressive photographs by Testino with two opposing directions – fashion and nude. Besides some of his iconic and already published imagery, for the first time he is sharing some of his personal work, with photos shot exclusively for this exhibition.
It is All or Nothing and it runs until 9th of January, if you are in Madrid and need some more info log on to museums web page www.museothyssen.org.