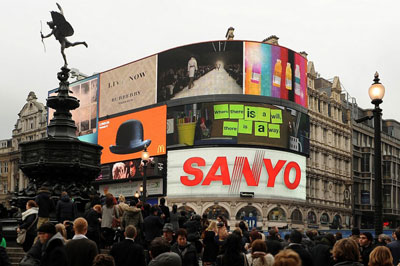 Collection: Burberry Prorsum Womenswear
Season: Autumn Winter 2011
Designer: Christopher Bailey
Website: www.burberry.com
After LIVE Streaming the show (see the recording) and reviewing the Autumn Winter Burberry Prorsum Women's collection, it is time to share some more imagery from this much-buzzed-about event. Focus may be on the noted show guests, but it still all starts with an image from London's packed Picadilly square where Burberry was the first ever fashion brand to present an event live, which from what we've heard brought London's traffic to hold!
Some of Burberry's and our very own images are after the jump: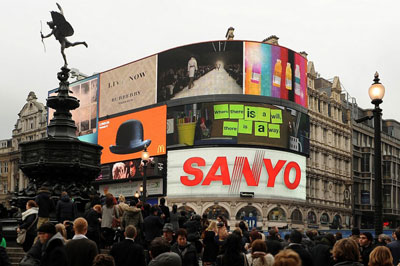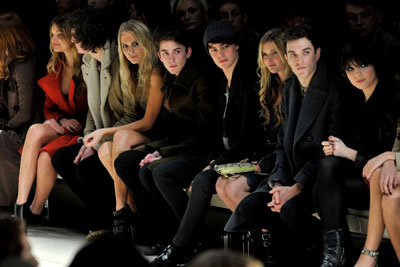 Front row action saw some new and some familiar Burberry clad arrivals, from the famed Vogue editor Anna Wintour, to celebrity names such as Kate Bosworth, Rachel Bilson, Douglas Booth joined by model faces such as Lily Donaldson, Alexa Chung and the front of Burberry campaign Sacha M'Baye. Also showing support to the heritage British brand is the first lady Samantha Cameron in her role of ambassador for the British Fashion Council.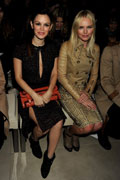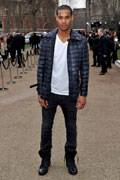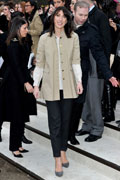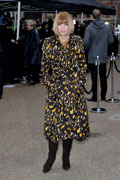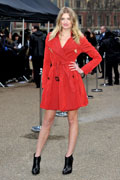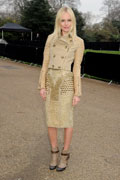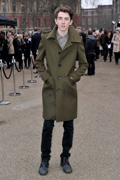 Now after the officialy Burberry released images, we have our lovely London Contributing editor Diamando Cristofi, who managed to snap photos of the astonishing Hilary Alexander of The Daily Telegraph, the runway, Anna Wintour, Samantha Cameron, Sharlene Spiteri (the legendary Texas singer!) and of course Burberry's Chief Creative officer Christopher Bailey!