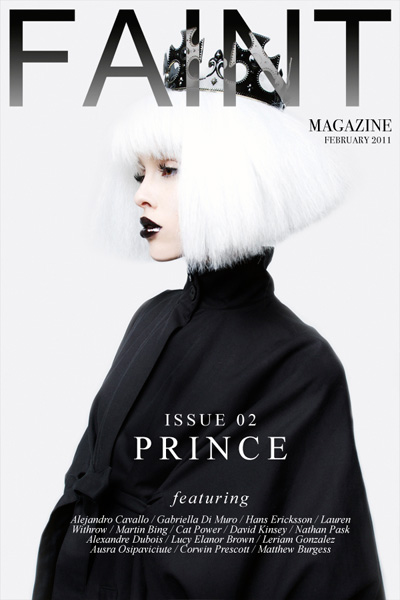 Magazine: FAINT
Issue: #02 |Prince|
Cover Model: April |Red|
Editor & Art Director: Alexandre Dubois
Stylist: Mia Tucker Williams
Photographer: Leriam Gonzalez
Website: www.faintmag.com
Outstanding new cover of FAINT Magazine's 2nd issue photographed by Leriam Gonzalez, published February 10th, new Prince themed edition features once again a slew of talented art & fashion photography creatives.
Faint is available for free viewing over at magazine's official web page, for detailed second issue contributors list continue after the jump.
Contributors: Alejandro Cavallo, Gabriella Di Muro, Hans Ericksson, Lauren Withrow, Martin Bing, David Kinsey, Nathan Pask, Alexandre Dubois, Lucy Elanor Brown, Leriam Gonzalez, Ausra Osipaviciute, Corwin Prescott, Matthew Burgess.