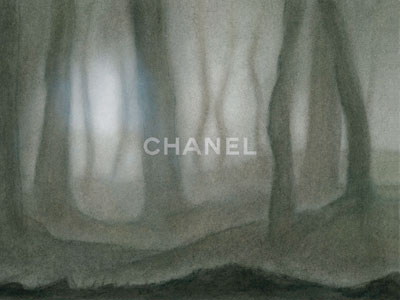 Collection: Chanel Womenswear
Show Date: March 8th, 2011.
Season: Fall Winter 2011.12
Designer: Karl Lagerfeld
Website: www.chanel.com
Chanel's invitation always hints what Karl Lagerfeld is up to, from show's theme to the runway design, but what Karl has in stall for Women's Ready-To-Wear Fall Winter 2011.12 runway presentation, we wont really find out 'till Tuesday, March 8th. Is a forest gonna show up middle of Grand Palais?