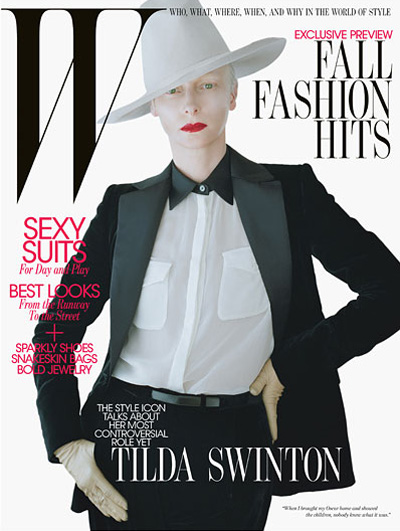 Magazine: W
Published: August 2011
Cover Star: Tilda Swinton
Styled by Jacob Kjeldgaard
Photography by Tim Walker
Website: www.wmagazine.com
Actress Tilda Swinton skillfully pulls once again her androgynous look for the August cover of W magazine photographed by the legendary Tim Walker.
Tilda is wearing a Salvatore Ferragamo's silk velvet tuxedo jacket, silk blouse and Acne's silk velvet pants with belt. The hat comes from Patricia Underwood for Chris Benz, paired up with Sermoneta gloves.