Ad Campaign: IKEA
Advertising Agency: AUGE HQ
Website: www.augehq.com
Noted Milanese agency AUGE Headquarter creates a simple but effective campaign for IKEA's Sale, turning the iconic boxes into furniture pieces. The idea to make any piece of furniture fit into a flat box is what made IKEA what it is today and brought a revolution to the furniture industry. AUGE has worked for the likes of Adidas, Fila, Ferrero and Hollywood studios such as Warner Brothers, Walt Disney and Universal.
View more of the campaign after the jump: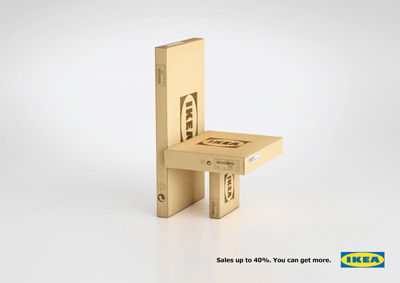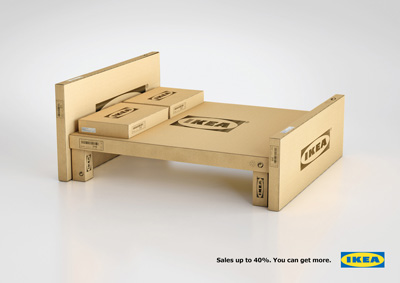 Chief Creative Officers and Executive Creative Directors: Federica Ariagno, Giorgio Natale
Creative Director: Williams Tattoli
Art Direction by Federico Grassi, Williams Tattoli
Copywriting: Niccolò Bossi, Anita Rocca
Photography and CGI by Lucy