Collection: Calvin Klein
Season: Fall Winter 2012.13
Creative Director: Italo Zucchelli
Website: www.calvinklein.com
In the anticipation of the womenswear show we have a look of the recently presented menswear Fall Winter collection shown in Milan with Italo Zucchelli's signature Calvin Klein design aesthetic. Zuccheli shows off a true winter collection, stand out pieces come with a touch of crock leather like material, while the colours are dominantly black, grey, navy and beige.
I brought back this kind of guy who's really good looking, with a great body, but not the cheesy kind. That's the Calvin guy. A man who is very handsome, very American looking, strong and confident. That is what I look for in my casting. – Italo Zuccheli for Hercules magazine's 7th edition.
After the video above view the complete collection with our favorites singled out after the jump: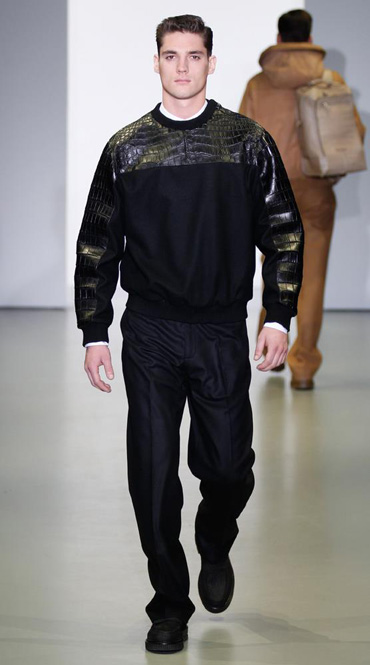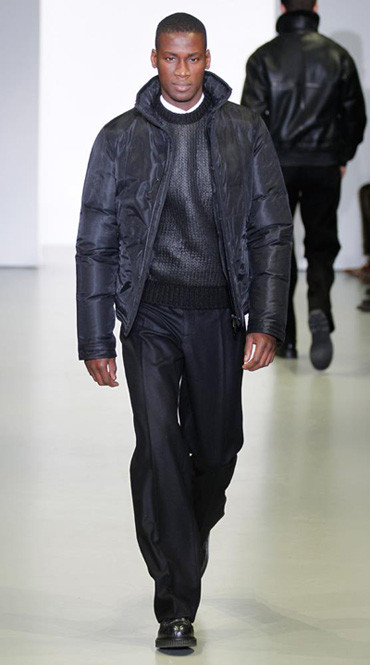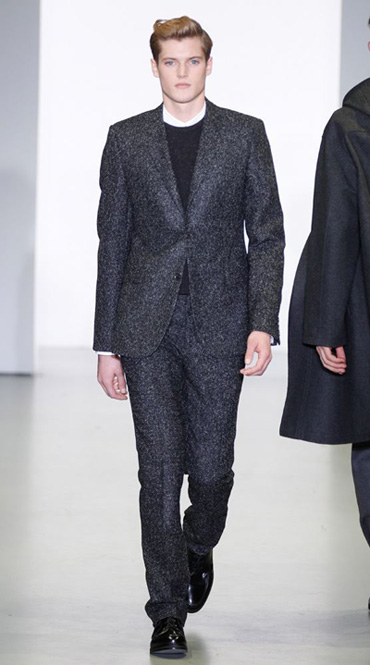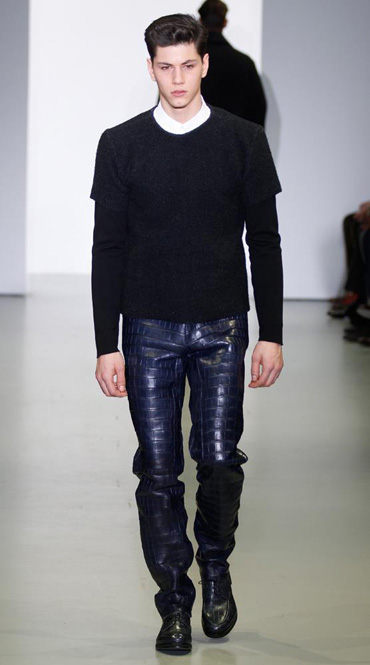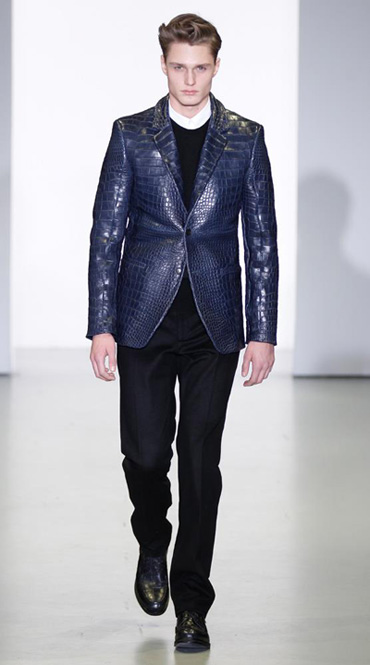 Models: Brittain Ward, Christian Larsson, David Agbodji, Diego Fragoso, Dmitriy Tanner, Joel Meacock, Johann Jenkinson, John Todd, Jonathan Nielssen, Jordan Stenmark, Julius Gerhardt, Laurin K, Matt Woodhouse, Nicklas Kingo, O'Shea Robertson, Raf Cross, Sebastian Sauve, Simon Nessman, Simon van Meervenne, Simone Nobili, Thibault Oberlin, Torbjorn "Bjorn" Merinder, Zac Stenmark
Photo: Dan Lecca
Images courtesy of Calvin Klein