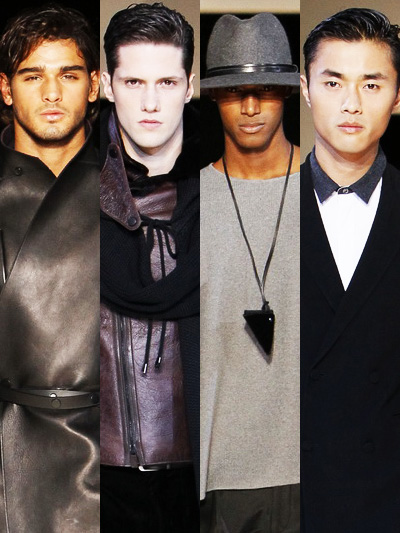 Collection: Emporio Armani
Season: Fall Winter 2012.13
Website: www.armani.com
Outerwear becomes the focal point of Emporio Armani's latest runway presentation, where Giorgio Armani showed more than seventy essential winter looks offering an approachable contemporary sentiment shaped to embody the essence of style. While the emphasis on garments with an ease of sportswear seems perhaps left-out in the styling the more elegant lines prevail delivering an easy-to-spot superb use of materials such as wool, soft sheepskin and double leather.
A statement piece from the collection might easily be the eye-catching large black beret, while a special treat for guests at the show in Teatro Armani was certainly a sneak peek of the upcoming women's collection. After the runway video above view the complete Fall Winter offering with a number of our favorite looks singled out.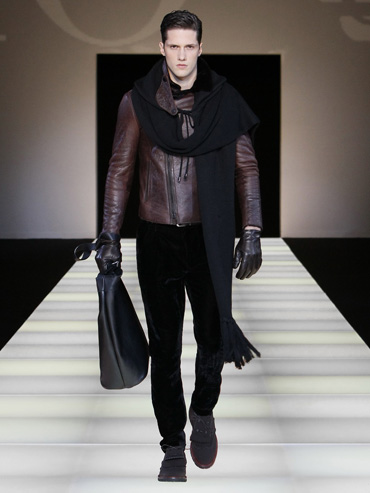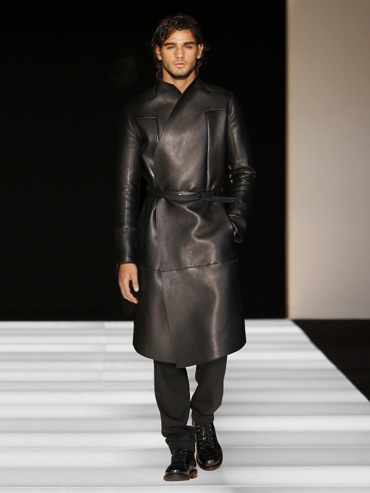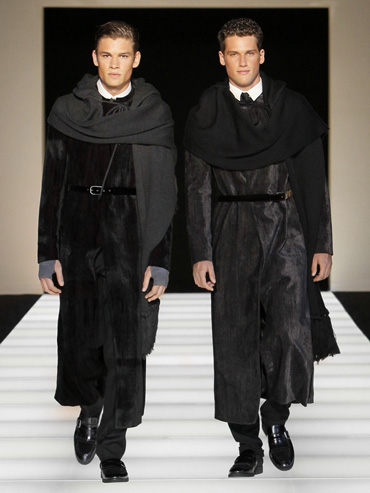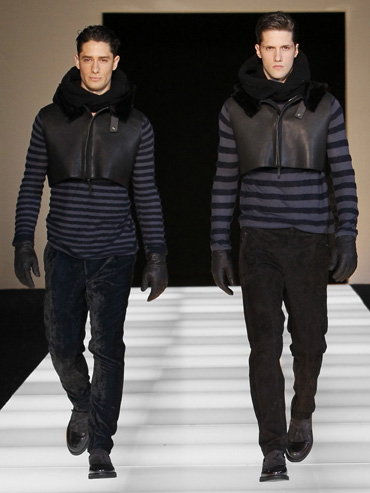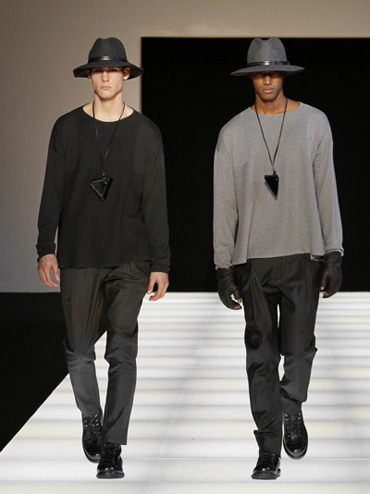 Models: Alfred Kovac, Arthur Sales, Ben Ernst, Brett Staal, Chris Petersen, Corey Baptiste, Dejan, Diego Fragoso, Elia Cometti, Emiliano Ottavi, Emilio Flores, Florian van Bael, Francisco Lachowski, Jamie Jewitt, Jesse Shannon, Joan Pedrola, Jonathan Nielssen, Juan Miguel Mirangles, Keno Weidner, Li Zhen, Lucas Marcos, Marcio Patriota, Marco Fernandez, Marcos Patriota, Marlon Teixeira, Patrick O'Donnell, Pete Bolton, Paolo Rolden, Recep Guneysu, Roger Frampton, Sascha Kersjes, Sebastian Sauve, Vinicius Sales, Zhao Lei