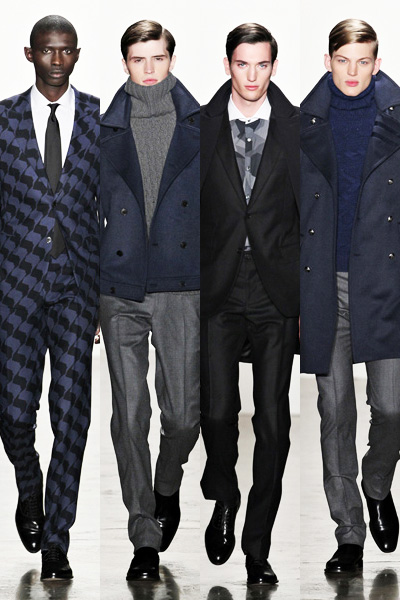 Collection: Simon Spurr
Season: Autumn Winter 2012.13
Website: www.simon-spurr.com
Simon Spurr presents in New York a splendidly tailored menswear Autumn Winter collection coming with an undeniably sartorial touch inspired by British heritage and the greats of Savile Row such as Tommy Nutter. For the season Spurr ensembles a palette of brown, grey, pilot blue, burgundy and black combined with a set of refreshing prints.
Click HERE to see the video and after the jump view more than thirty looks.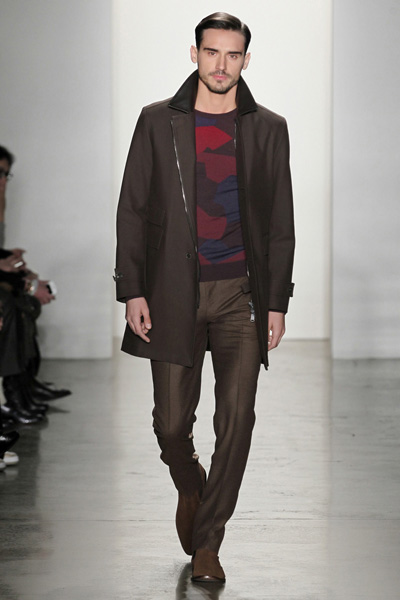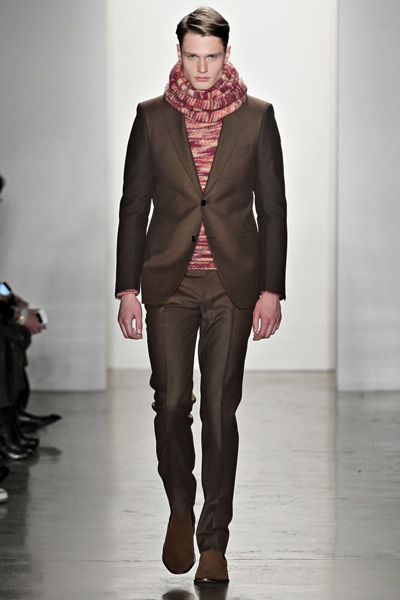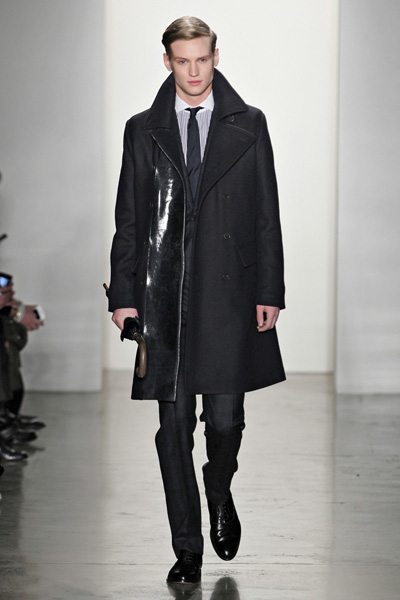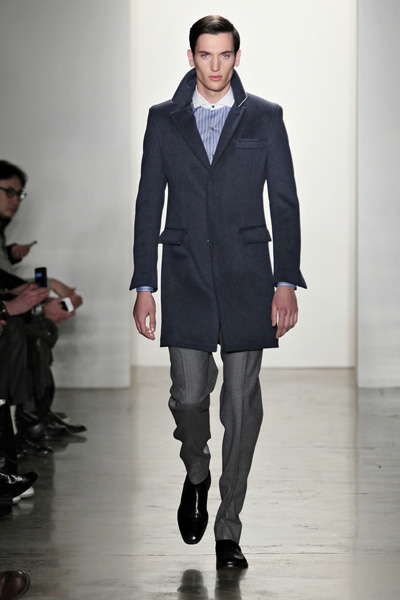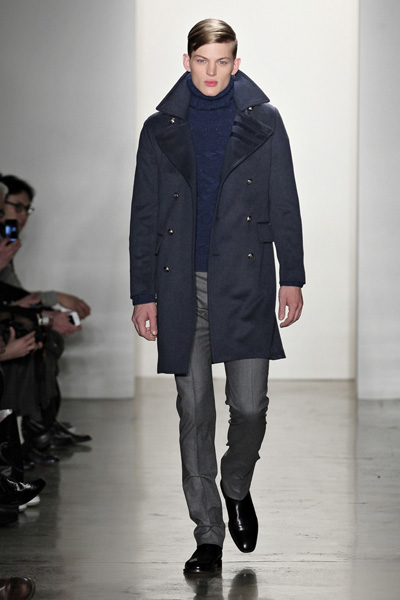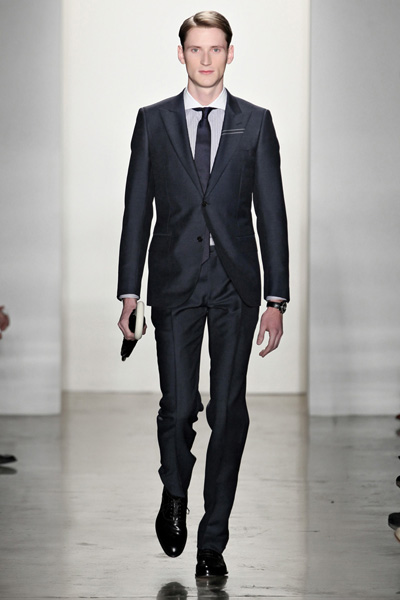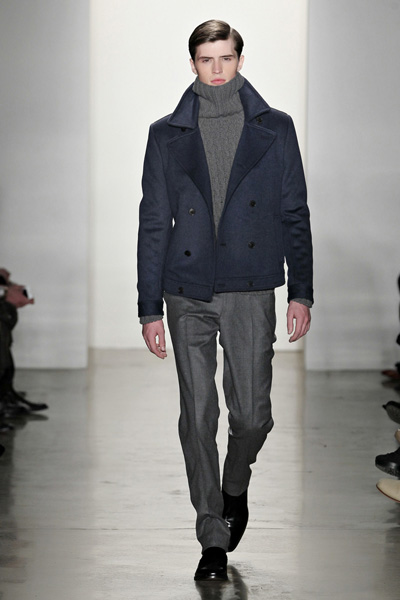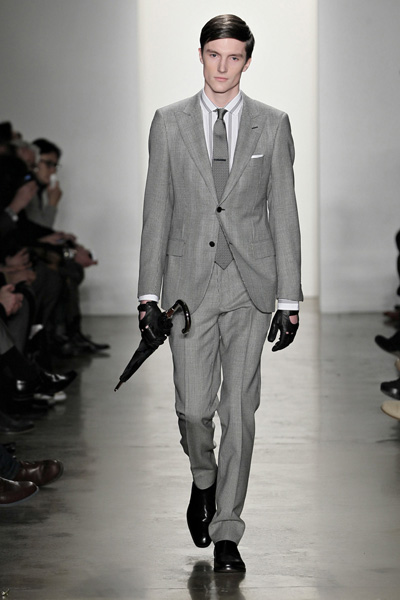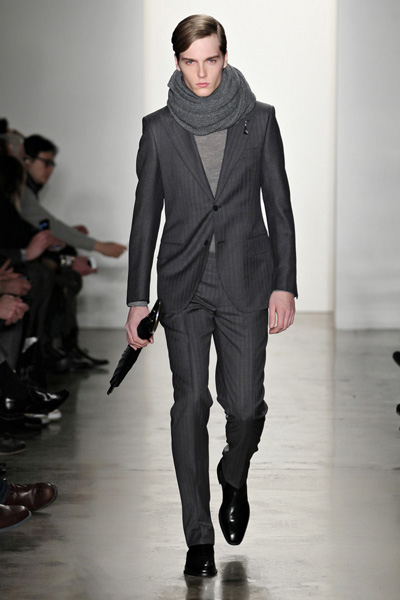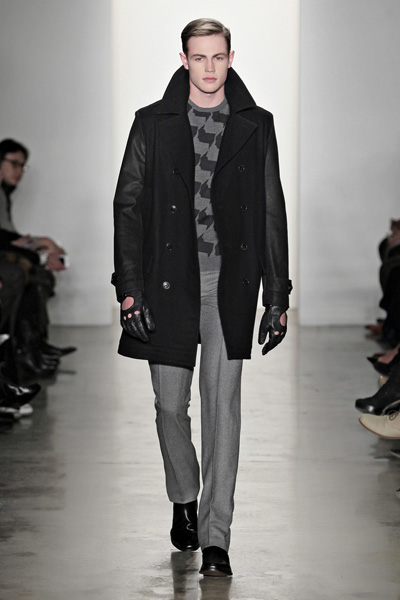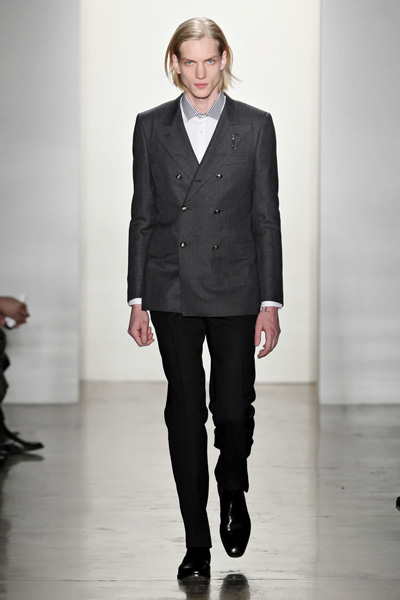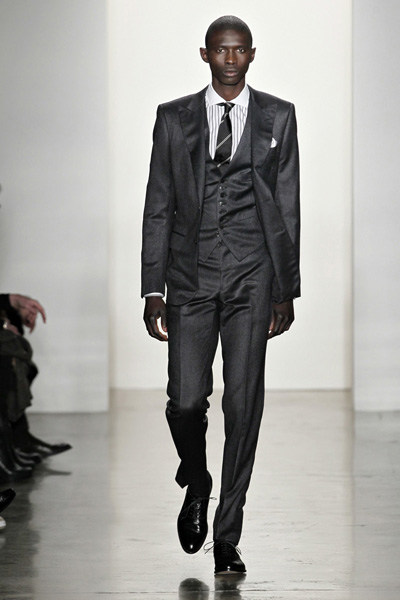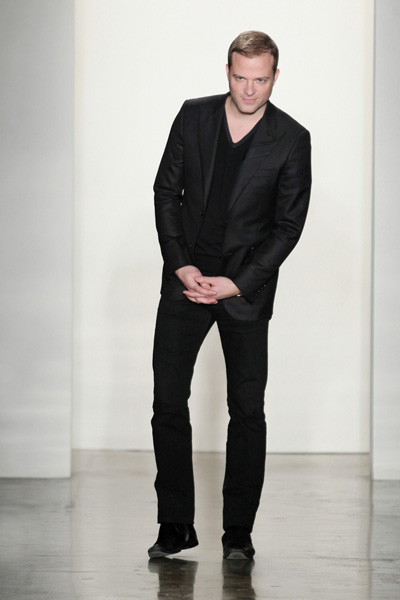 Models: Alexander Johansson, Arthur Kulkov, Bastiaan Ninaber, Bobby Nicholas, Charlie Timms, Christian Larsson, Christopher Michaut, David Agbodji, David Hundertmark, Evan Santoro, Fernando Cabral, Greg Nawrat, Juan Miguel Mirangles, Lennart Richter, RJ King, Sebastian Sauve, Taylor Cowan, Tom Barker
Timepieces: Harry Winston
Hair: Jordan M for Bumble and bumble
Makeup: Tracy Alfajora and the MAC PRO team
Makeup Provided by MAC
Production: Lynne O'Neill
Casting: Communa K
Stylist: Deborah Watson
Shoes: Loake
Public Relations: Starworks Group
Dressers: Stephanie J
Tailoring and Alterations: Joseph Ting |Dynasty Tailors|
Music: Laurent Vacher – Labtonic
Special Thanks: MADE; The Terminal Presents; Prodject; Gillette