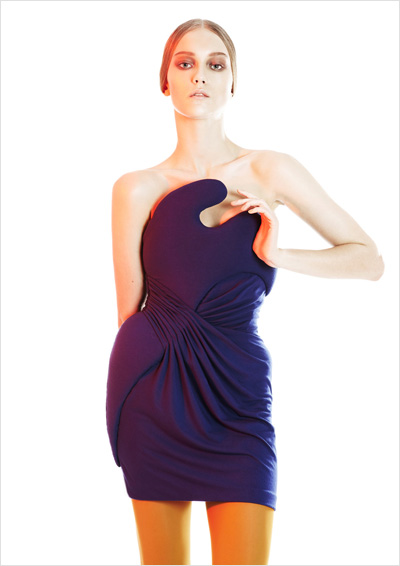 Ad Campaign: Sylvio Giardina
Season: Fall Winter 2012.13
Model: Katya Riabynikina
Hair: Giorgia Trezzi
Makeup: Mary Cesardi
Stylist: Giacomo Simoni
Photographer: Oskar Cecere
Website: www.sylviogiardina.com
Take a look of Sylvio Giardina's Fall Winter 2012 collection giving the definition of elegant with an avant-garde note, in charge of the radiant lookbook was Italian fashion photographer Oskar Cecere. Discover more after the jump: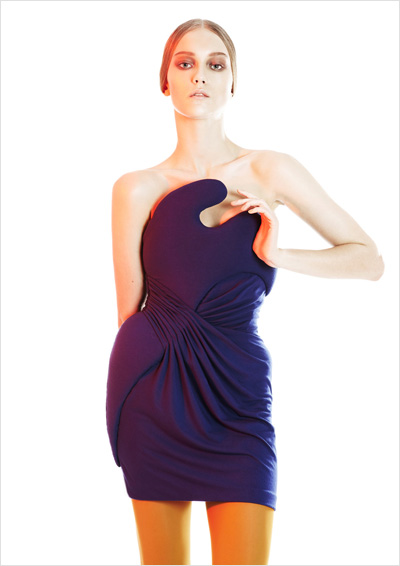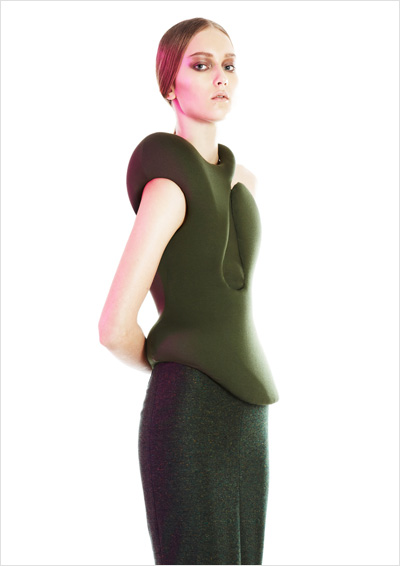 With the new Fall/Winter 2012-2013 collection, Sylvio Giardina carries on his research for a new silhouette through which individual personality can be expressed. Continuous, fluid lines tending towards infinity create a collection characterised by sinuous volumes that meet the body and envelop it. The observer's eye tends to follow the contours and volumes of each single garment, outlining a path that begins at the neck, glides down to the waistline and finally reaches the hem of the dress, to then start anew in an infinite cycle.
The colour palette goes from night blue to dark brown, including black, dove-grey and moss-green, in classic fabrics such as tweed, cashmere, flannel, wool jersey and organza, for a nude look that is discreet and feminine. Polyethylene foam, the "leitmotiv" of the collections, is used for the "limited edition" garments to highlight contours and volumes. The dresses are the expression of two worlds, fashion and art, the one unequivocally dependent on the other, in which the culture of Italian haute couture merges with the futuristic suggestions of our contemporary age.