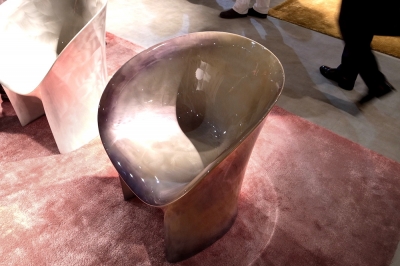 Moroso Moon
Designed by Tokujin Yoshioka
Website: www.tokujin.com
Presented at Milano Salone 2012 is the new version of MOON chair designed by Tokujin Yoshioka. Formed according to the various movement of people sitting in a chair, with metalic surface it is sculpted to resonate to the sublime shape of the Moon. The surface itself is forming random and mysterious texture reminding of the glow of the moonlight.
For more visit our ARCHISCENE.net.