Lookbook: Sebastian Kubiak
Designer: Sebastian Kubiak
Model: Agata Raczkowska |Moss Models|
Hair: Grzegorz Ziemliński & Aleksandra Gontarz |Deux Garcons|
Makeup: Agata Dobosz
Producer Session: Patrycja Strzelbicka
Photographer: Marta Zbieroń |Milk|
Website: www.sebastiankubiak.eu
Designer Sebastian Kubiak is sharing with us the hauntingly beautiful lookbook captured for his latest collection by photographer Marta Zbieroń. For the rest of the images and more about Sebastian's inspiration continue after the jump: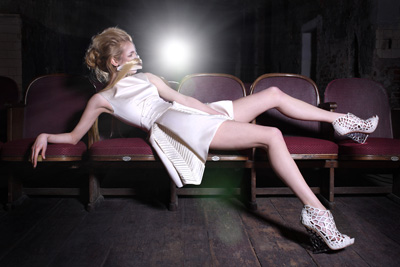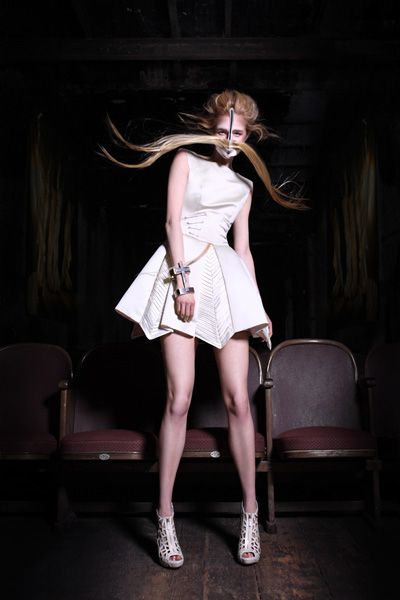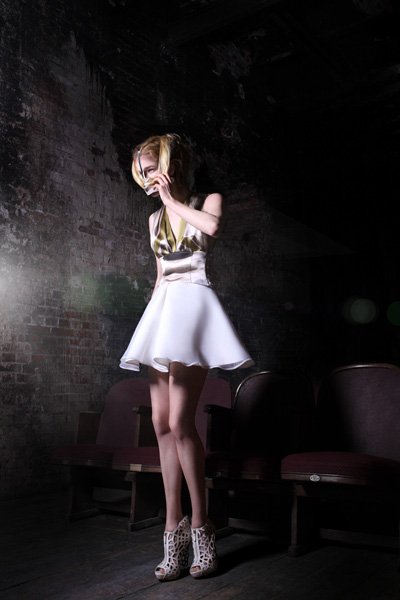 Boots: United Nude
Jewelry: Jasiek Klapa
Place: Browar Mieszczański |Wrocław Poland|
In his current collection designer Sebastian Kubiak amazes us with innovative outfits of ethereal and light nature. The architecture of the garments is made up mostly by the cut and texture of the fabrics. The main colors are beige and white and are enriched by symmetrical patterns. Emphasizing the transparency of the fabrics results in the shilouettes being spacious and multi-dimentional. Kubiak enchants with symmetry, pleats and subtle pureness.
The ultimate form of the collection is a result of multicultural observations, for which the main inspiration was a traditional mask worn by the women of Oman. Unique masks constitute a significant component of the collection and give it a specific, oriental character, whereas the fitted-waist cut emphesizes the feminine shilouette and creates a cohesive and astonishingly modern image.