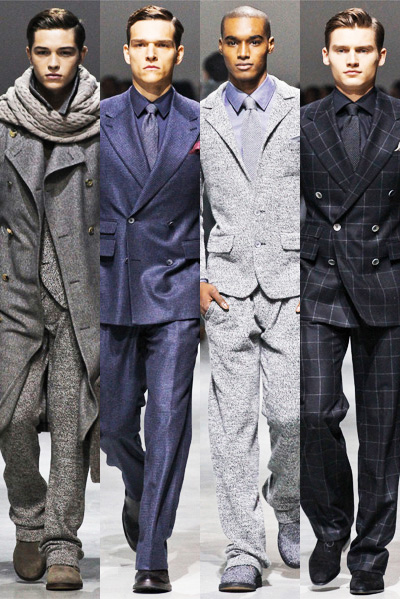 Collection: Corneliani
Season: Fall Winter 2012.13
Creative Director: Sergio Corneliani
Website: www.corneliani.com
To present their very own Power of Style made ready for fall winter 2012 Italian label Corneliani draw's inspiration from The Great Gatsby. With extreme elegance in mind Corneliani re-interprets the sentiment behind the style of the great Don Juan. In the process of creating a new attire double breasted models are now slim and far less formal while the now elongated topcoats come with a new sense of fluidity.
"I believe that today's new elegance arises from respecting one's own personality. Our task is to simply suggest stylish details that help everyone renew their wardrobes with a touch of imaginativeness. In these trying economic times, we believe in the quality of Made In Italy products – now more than ever – to take on the challenges of the market with a style that lasts through time and transcended temporary fashions" – Sergio Corneliani
Discover some of our favorite looks after the jump: