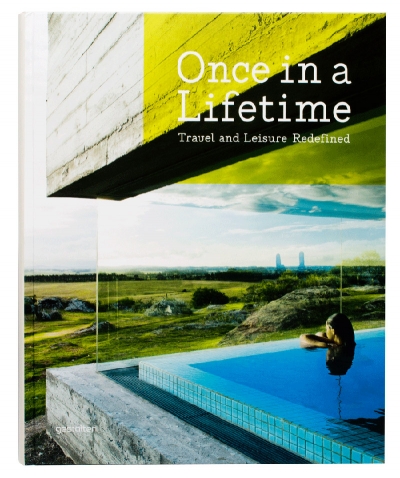 Once in a Lifetime: Travel and Leisure Redefined
Published by Gestalten
Website: www.gestalten.com
Marvelously morphing design with travel and leisure for Once in a Lifetime, Gestalten presents a slew of must-see destinations worthy of book's title. It is not all about dazzling architecture, this fresh release is also following our need to recharge the batteries. On more than 250 pages it is showcasing luxury hotels as well as discovering mesmerizing places, bringing you the ever needed peace of mind. From a cabin hang under a starry sky to the coveted Maison Martin Margiela designed hotel rooms in Paris, the selection is bound to make you dream of your next getaway.
It was not an easy task but we have selected some of our personal favorites, some you might have already seen on the pages of Design Scene. Discover more after the jump: