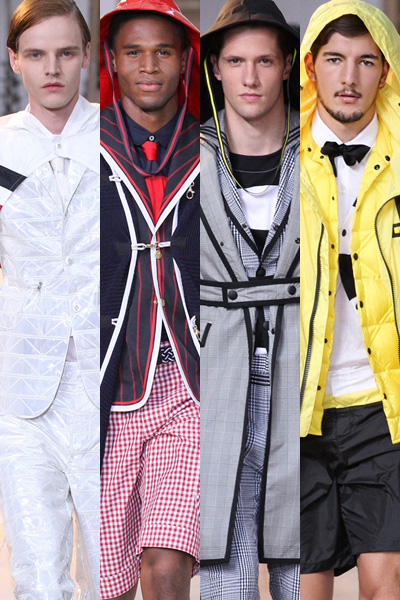 Collection: Moncler Gamme Bleu
Season: Spring Summer 2013
Designer: Thom Browne
Website: www.moncler.com
Hollywood of the 40's took over the stage in the busy Milano fashion week schedule with runway presentation of Moncler Gamme Bleu spring summer 2013 collection by Throm Browne. Sport of sailing became the main theme of the new designs, where Thom skilfully showed the connection between his signature hand-made tailoring and Moncler's rich sportswear background.
Next year's wardrobe, designer divided in three groups, all white one, red white and blue group and the must-have black tie group coming this time with a bit of "rain slicker" yellow.
For the spectacular show 44 models were followed by 20 tip tap dancers directed by Fabien Ruiz, choreographer of the Oscar winning film "The Artist".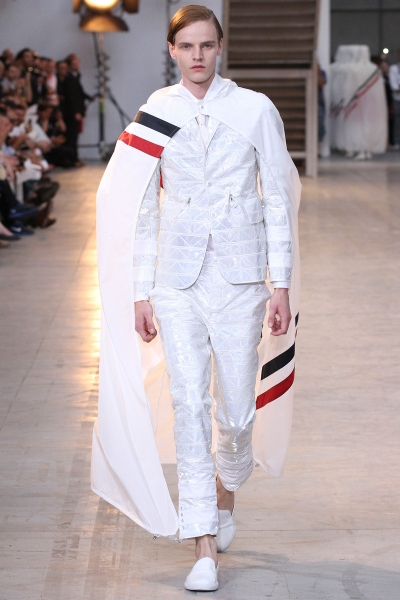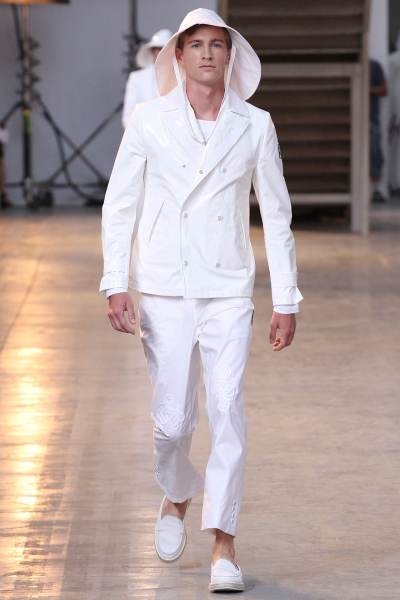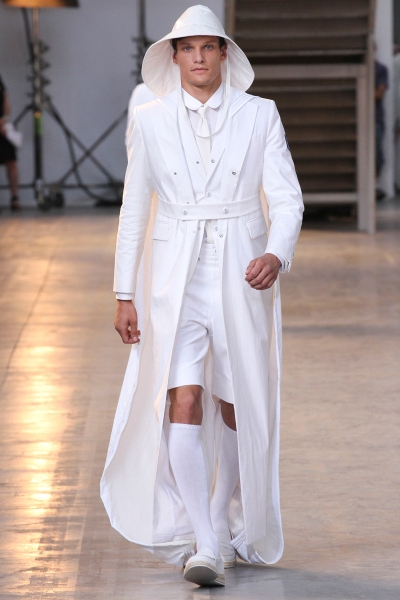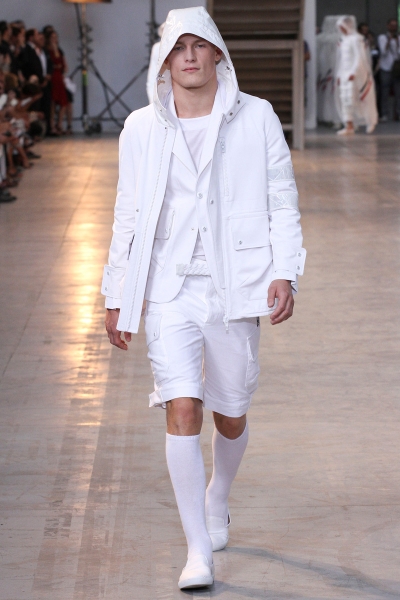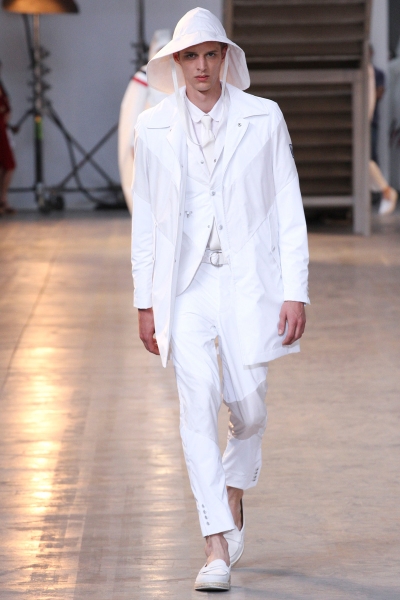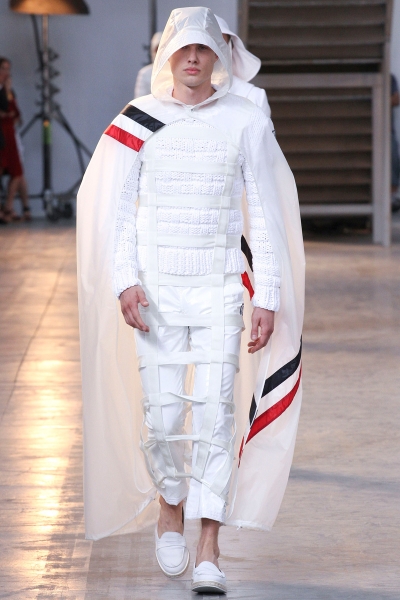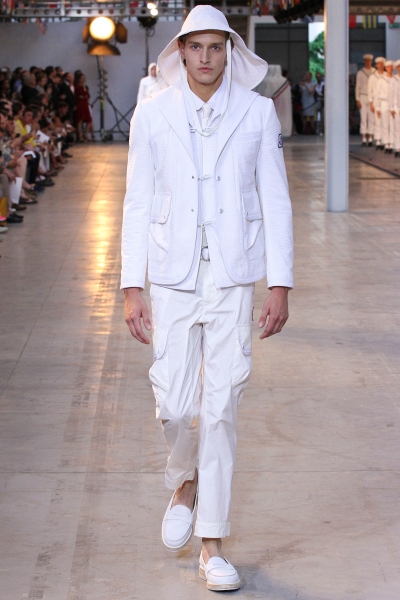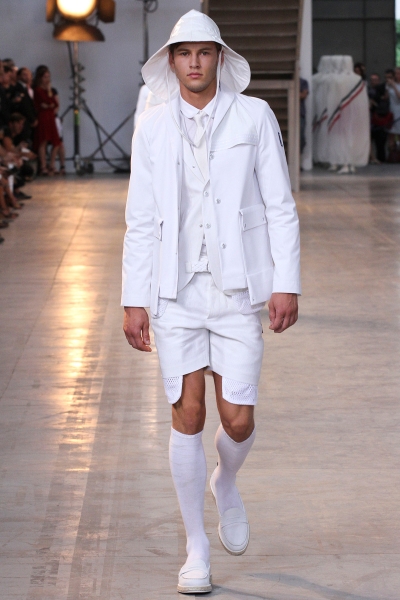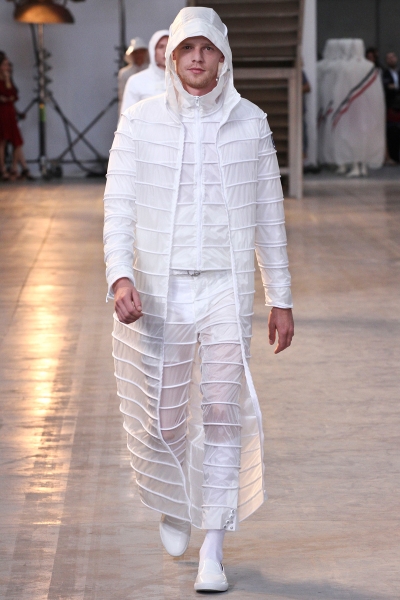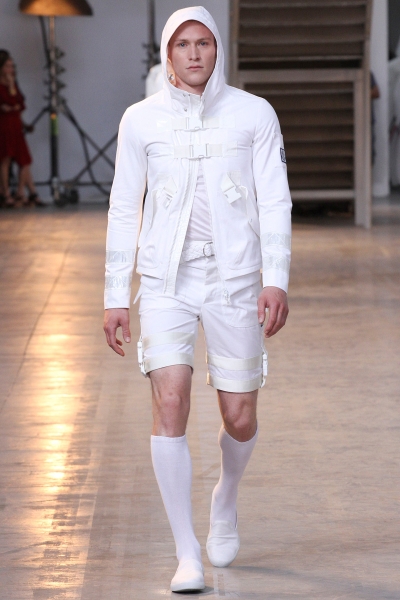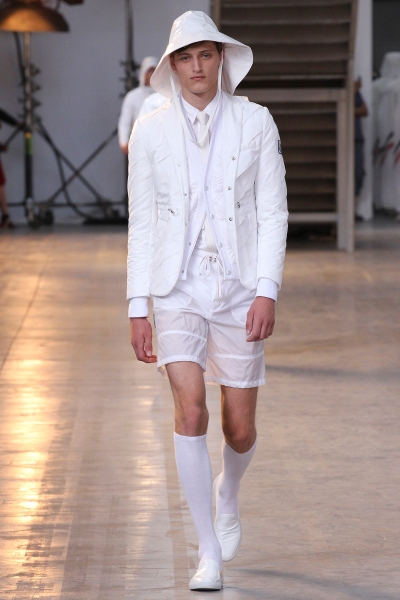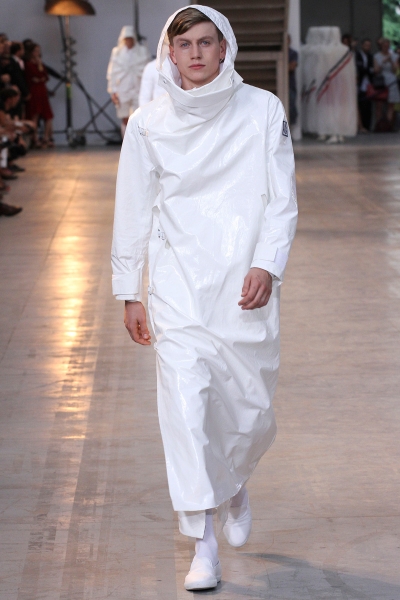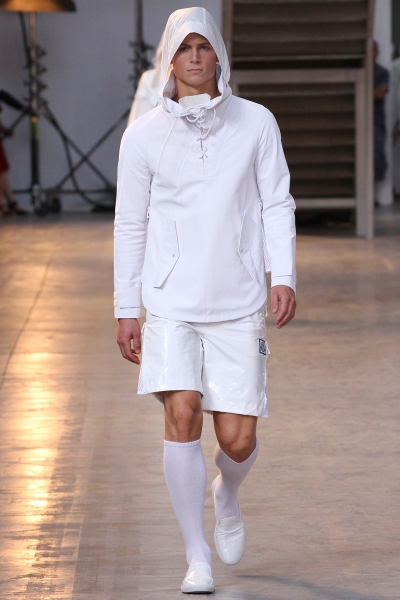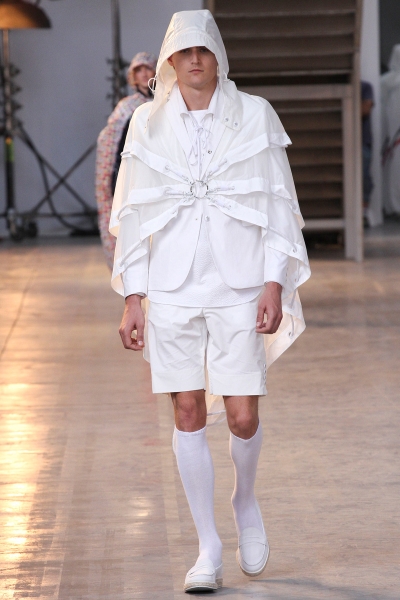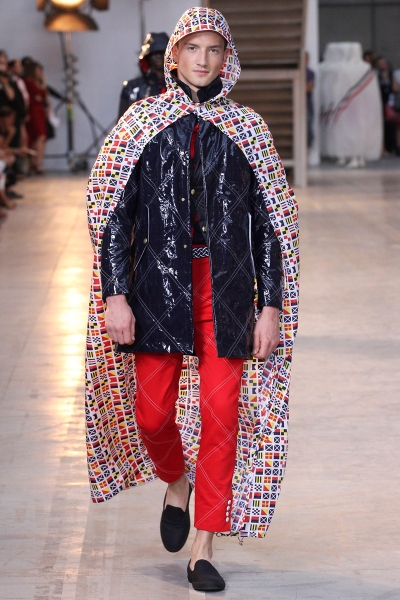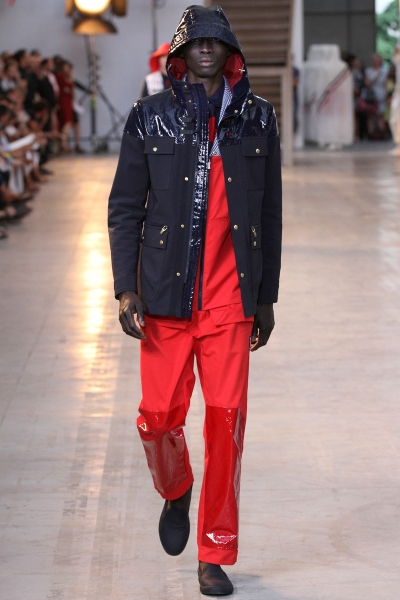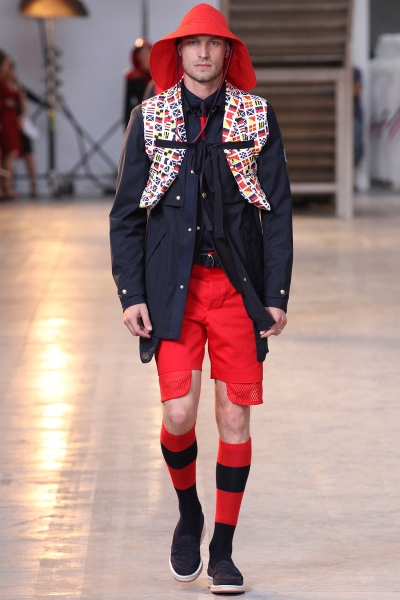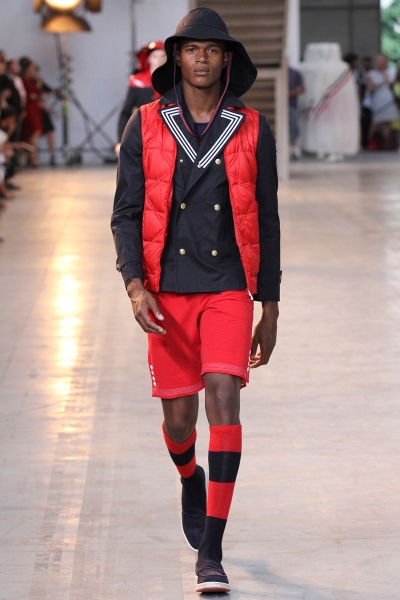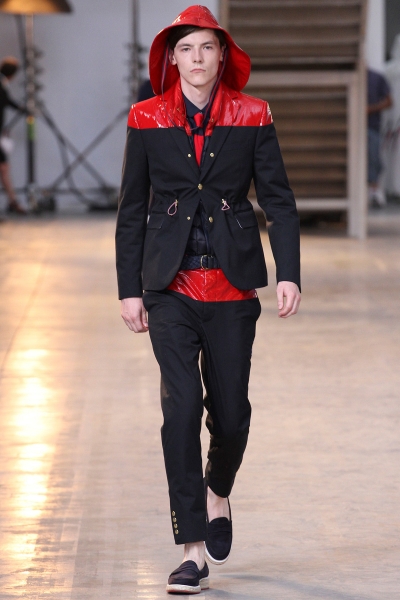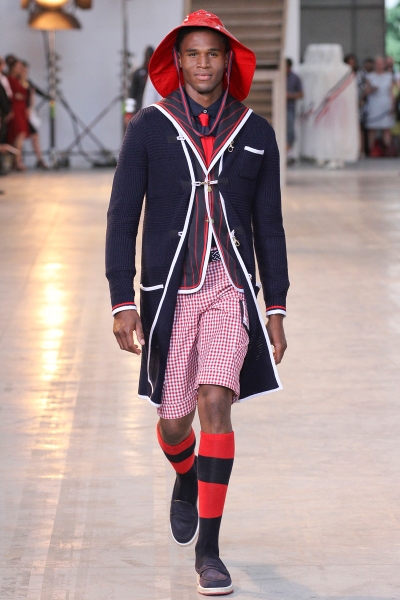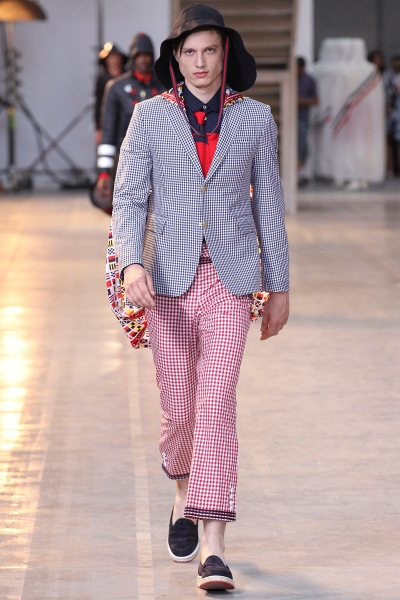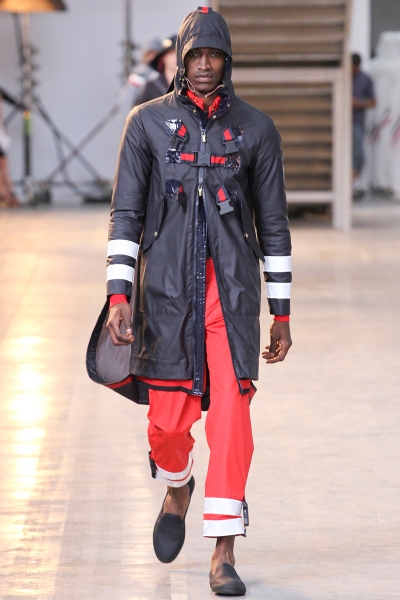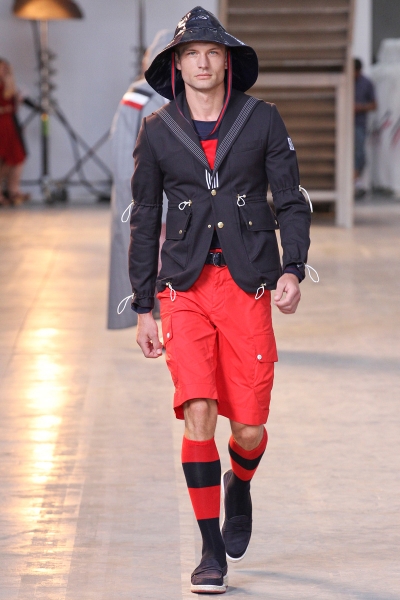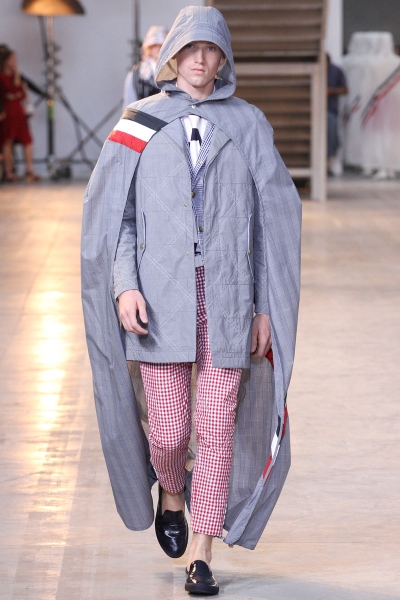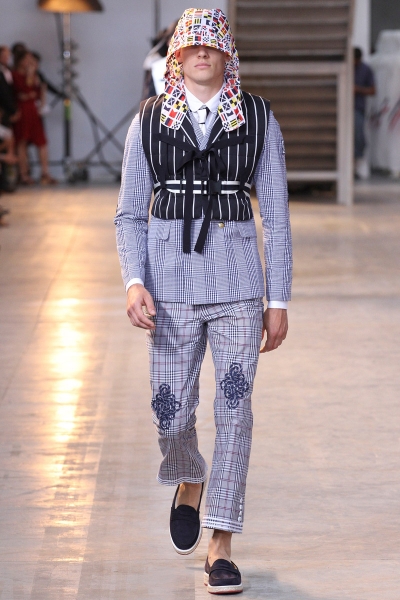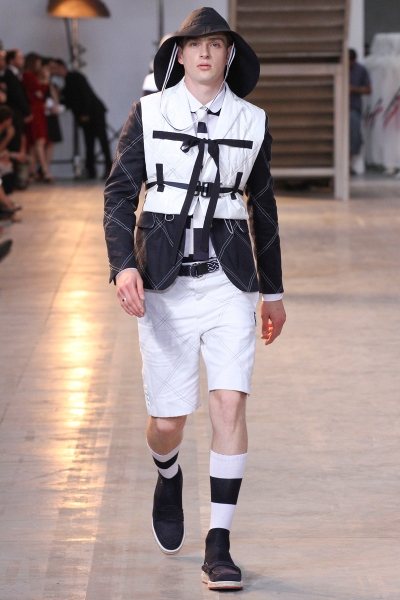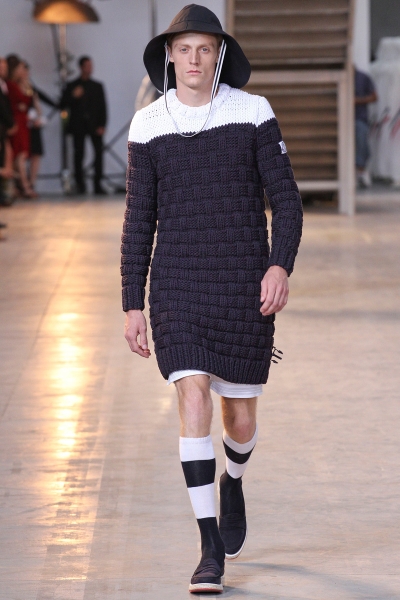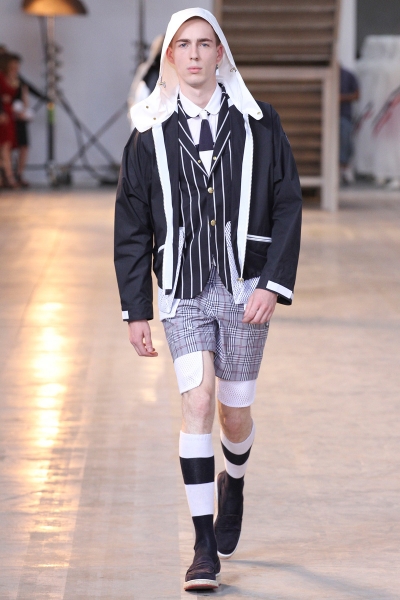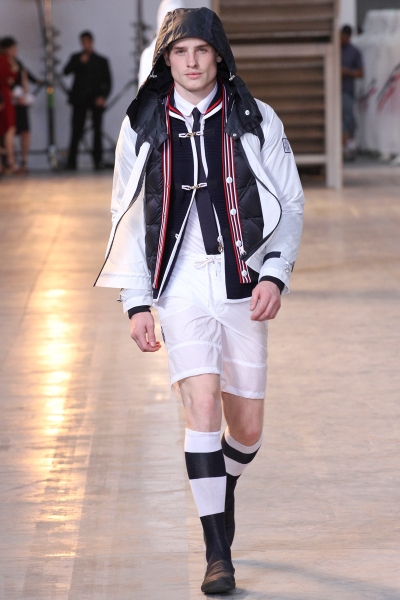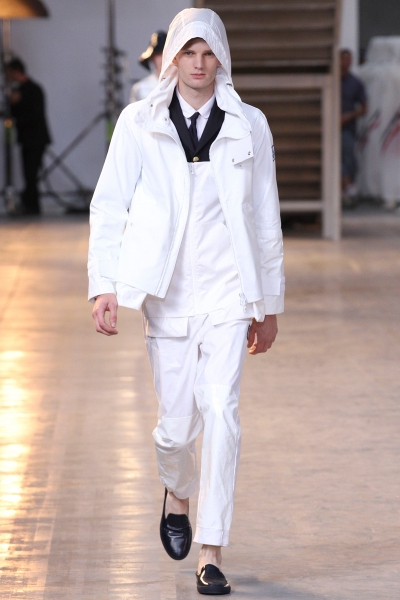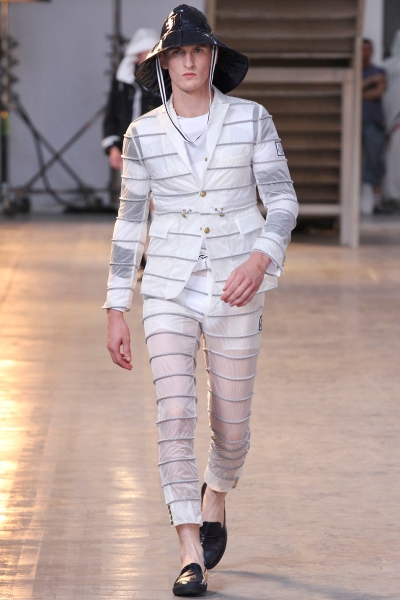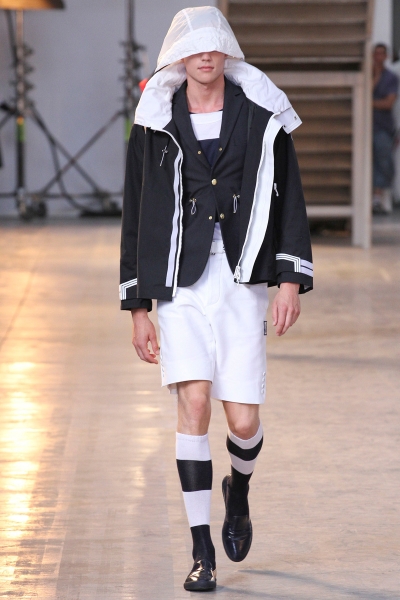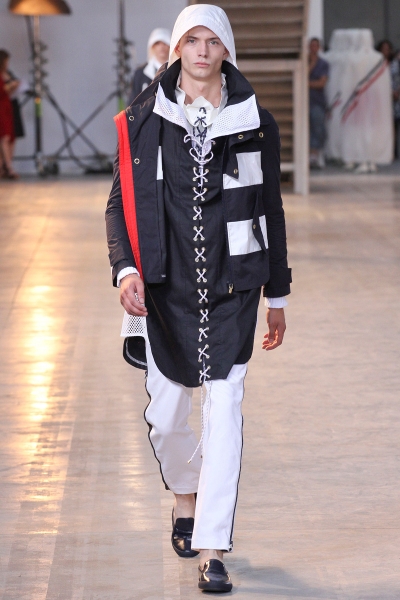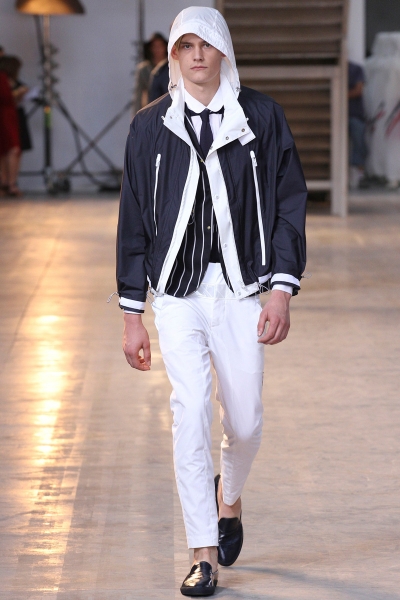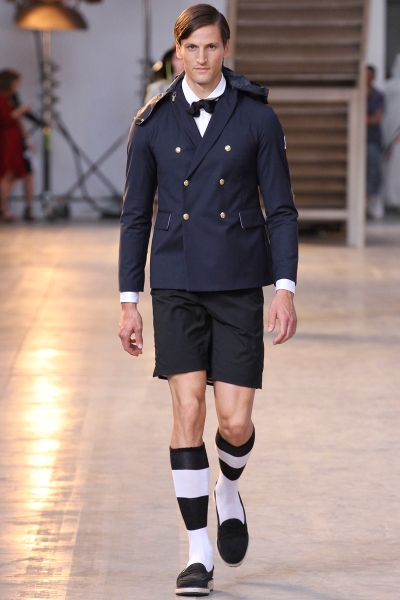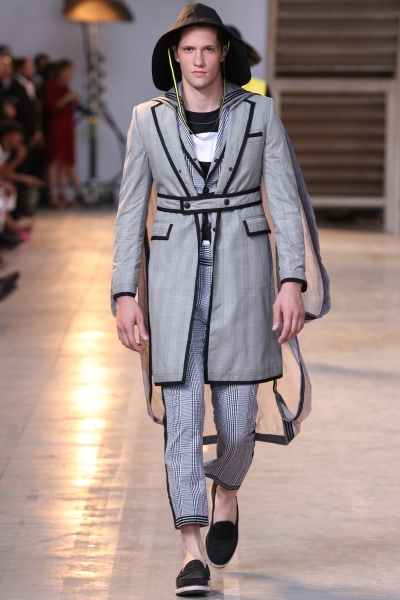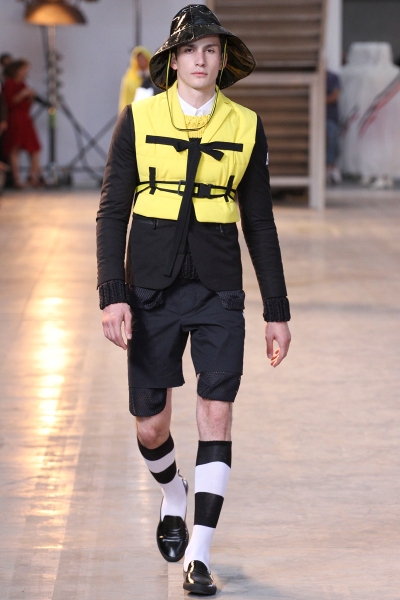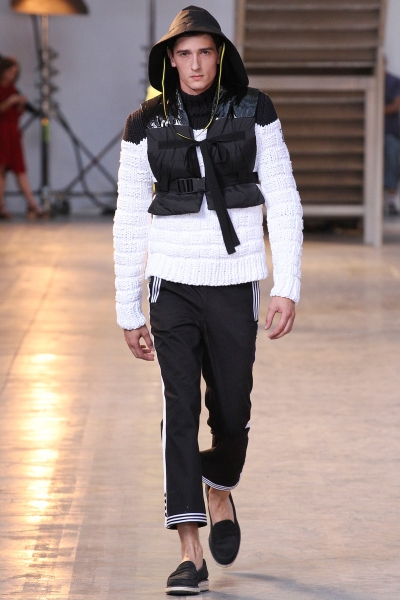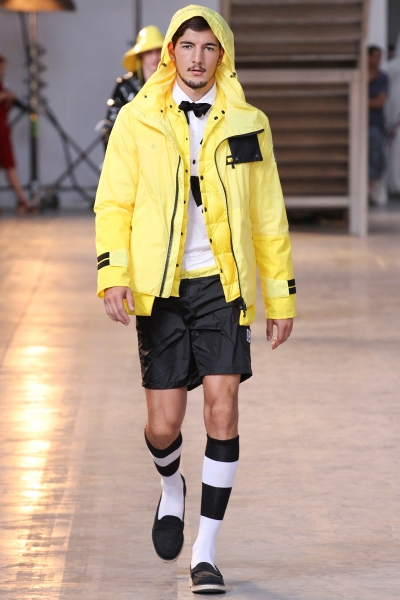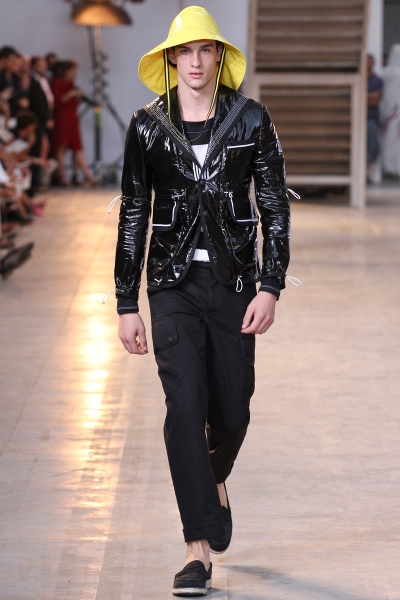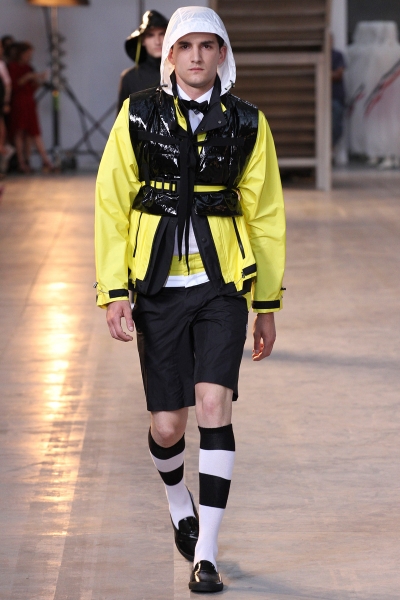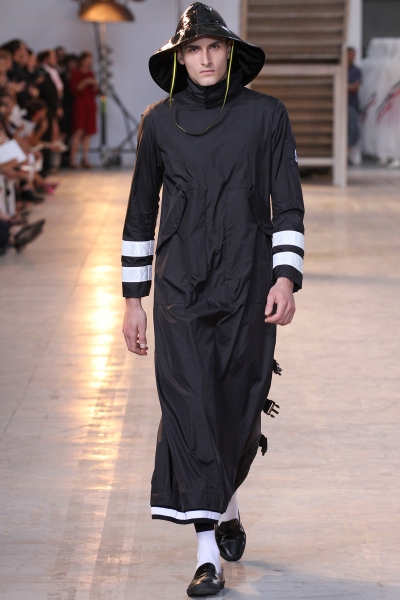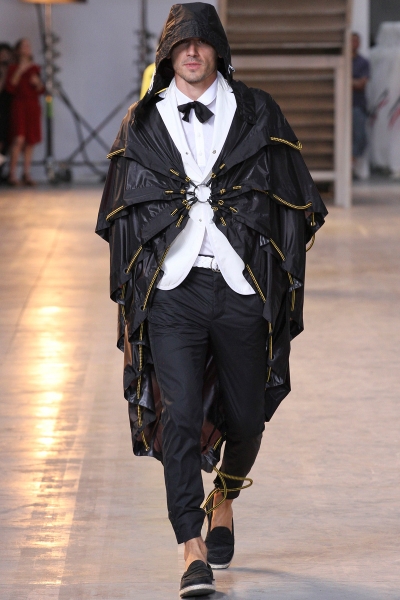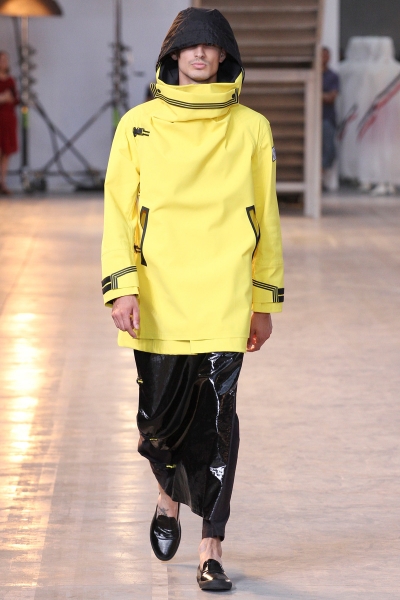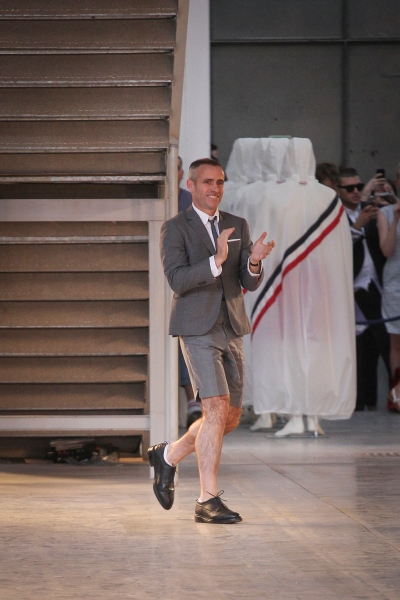 *Images courtesy of Moncler