Jessica Brittain by Jenn Hoffman
|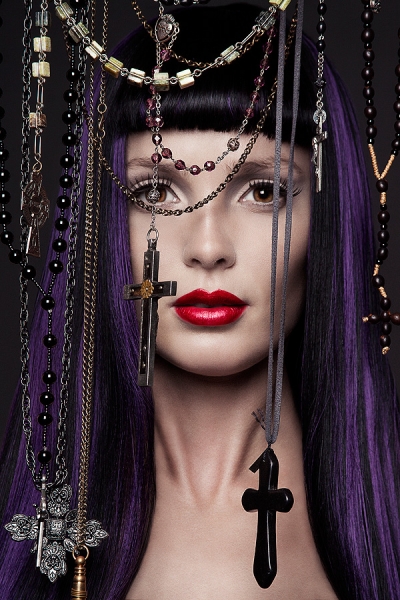 Editorial: Horror Chiq – Holy Beauty
Model: Jessica Brittain |Q Models|
Hair: Cantrell Mitchell Jr.
Makeup: Heiddis Ros
Manicurist: Tracy Clemens
Styling & Accessories: Lisa Ann Karst
Digital Post Production: Eric Brockob Design
Photographer: Jenn Hoffman
Website: www.jennhoffmanphotography.com
Coming our way from Jenn Hoffman is her striking series captured with model Jessica Brittain styled by Lisa Ann Karst. The dark glam sentiment goes perfectly with today's Halloween!