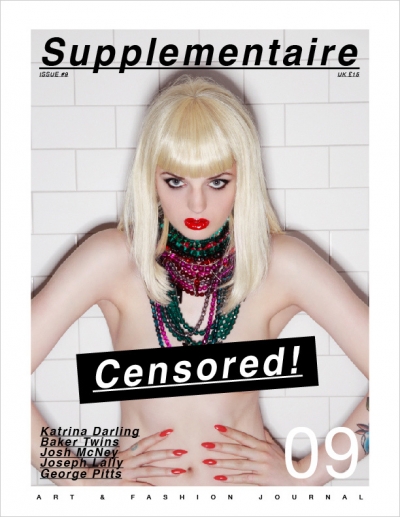 Fashion Journal: Supplementaire
Talent: Katrina Darling
Photography by Alexander Thompson
Fashion Editor: Jules Wood
Make Up: Chichi Saito |B Agency for MAC Cosmetics|
Hair: Hikaru
Website: www.supplementaire.org.uk
The much talked about Katrina Darling, Burlesque Dancer and cousin of Royal Kate Middleton, is the striking cover star of Supplementaire's latest issue. She was photographed in New York for journal's 9th edition by Alexander Thompson, with fashion editor Jules Wood. New issue features an exclusive interview with Katrina!
While the 2nd cover story stars the famed LA twins, Joel and Kevin Baker at DT Models lensed by Joseph Lally.
For a better look of Katrina's cover and the Bakers continue after the jump: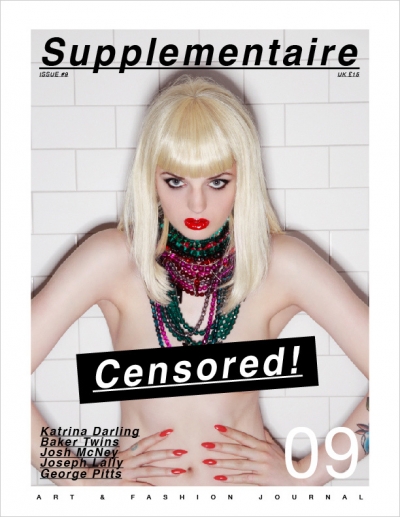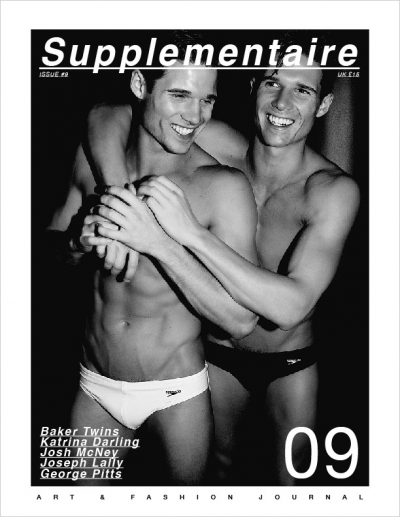 Models: Joel and Kevin Baker |DT Model MGMT, LA|
Photography by Joseph Lally
Fashion Editor: Matthew Ellenberger
Hair: Valentino Longo