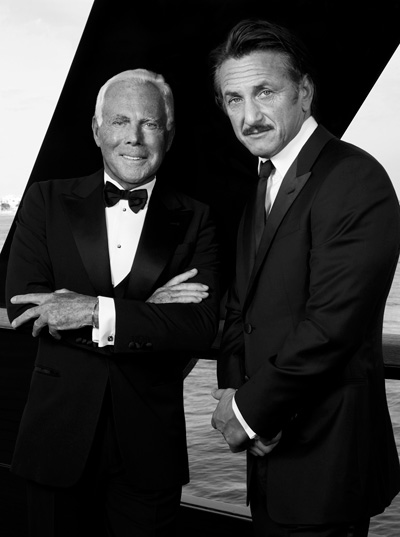 Together For Haiti.
Website: www.armani.com/haiti
Giorgio Armani and Sean Penn team up once again, appearing together in an exclusive charity campaign for Haiti in support of Penn's J/P Haitian Relief Organization. The campaign is set to debut around the globe in a variety of daily newspapers this month, presenting a humanitarian collaboration between Armani and Penn, set to work on a slew of fundraising events helping to raise awareness of the ongoing problems in Haiti.
Sean Penn as one of the few celebrities to still campaign for Haiti, country 'till this day devastated after the massive earthquake in 2010, has established J/P HRO organisation in 2010. The organization has made massive efforts in working to improve living conditions in Haiti, clearing still existing rubble, providing medical services and also constructing new housing and helping neighborhoods redevelop among many of their objectives.
Mr. Armani will together with Sean Penn in a year long initiative support J/P HRO (Haitian Relief Organization) throughout the year. Donations to the cause can be placed on Armani's specially set web page (linked above), while for more info about the organisation you can visit J/P HRO by logging on to www.jphro.org.