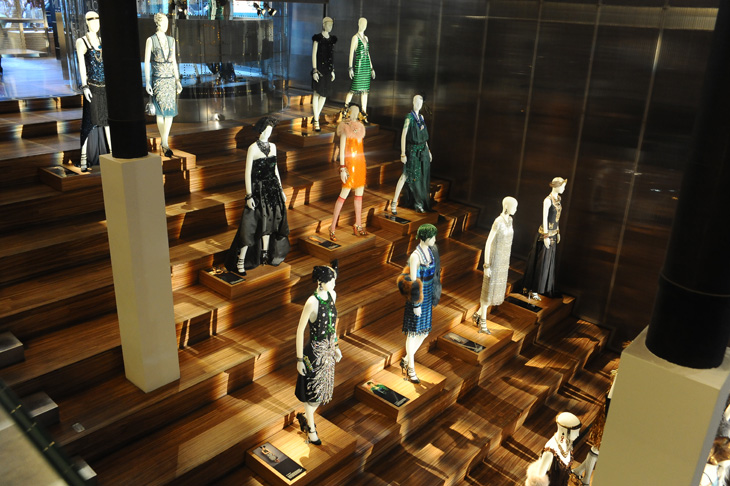 PRADA and The Great Gatsby celebrate the premiere of the much buzzed about cinematic masterpiece created by the famed Baz Luhrmann. What connects the famed Italian fashion label with the movie is a collaboration between Miuccia Prada and costume designer Catherine Martin who created together a slew of costumes for the long awaited film adaptation.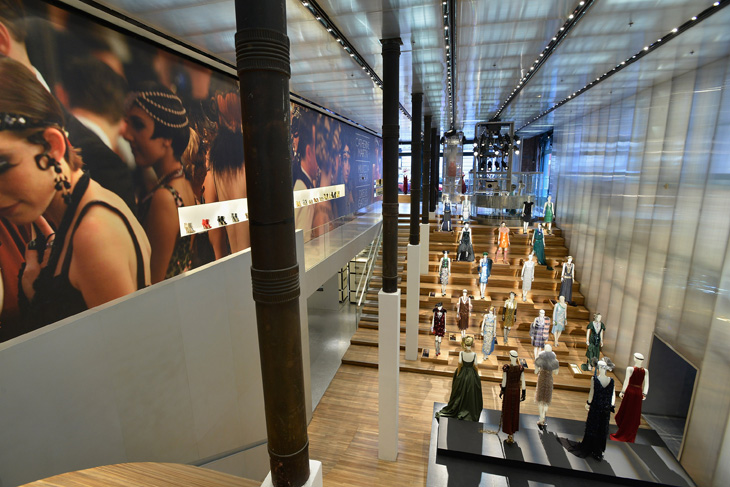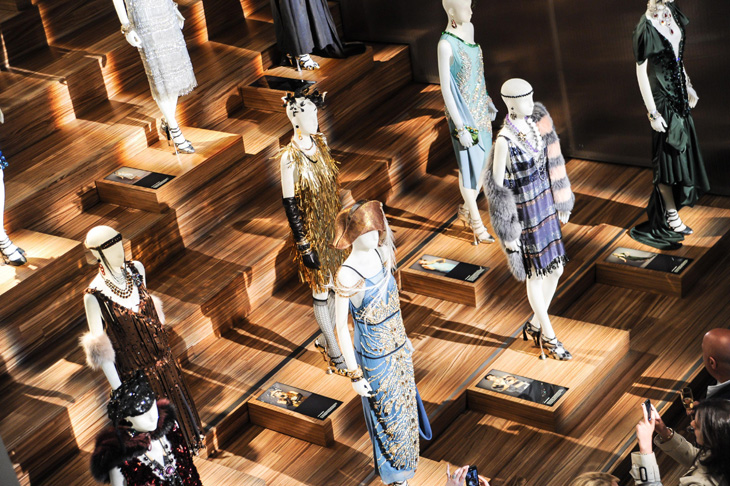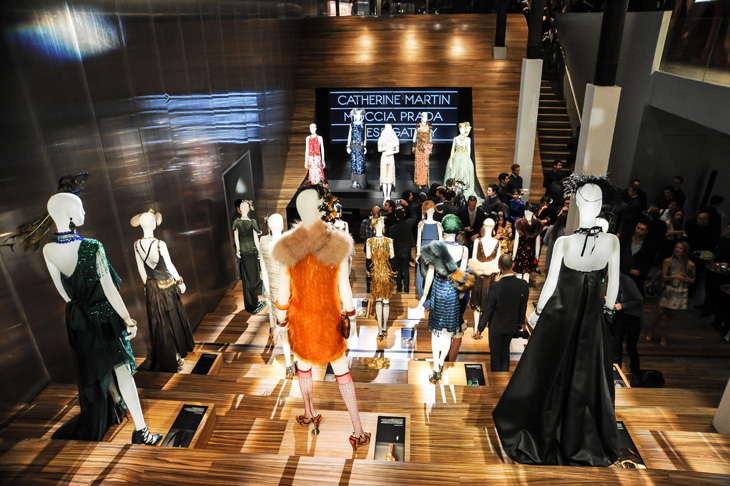 At the PRADA New York Epicenter at 575 Broadway in Manhattan from May 1st till May 12th, you are able to see on display selected costumes from The Great Gatsby. Catherine Martin and Miuccia Prada Dress Gatsby exhibition features carefully selected, women's dresses, gowns, hats, shoes and jewelry. Complementing the scene are also sketches, production stills, backstage footage, as well as film trailers. Look of every character is placed on mannequins styled with sentiment of the film, while the whole space is taken over by a massive two hundred foot mural showing a montage drawn by the show-stopping party scenes from Jay Gatsby's Long Island mansion.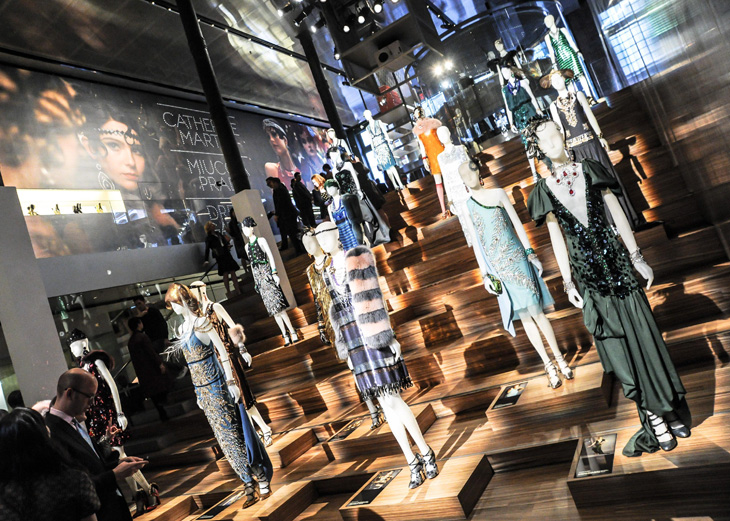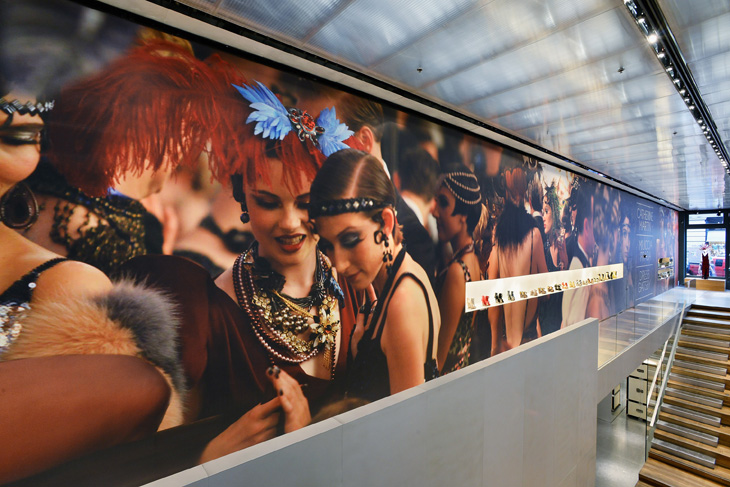 Luhrman, Mulligan, Jennifer Meyer, Tobey Maguire, and Miuccia Prada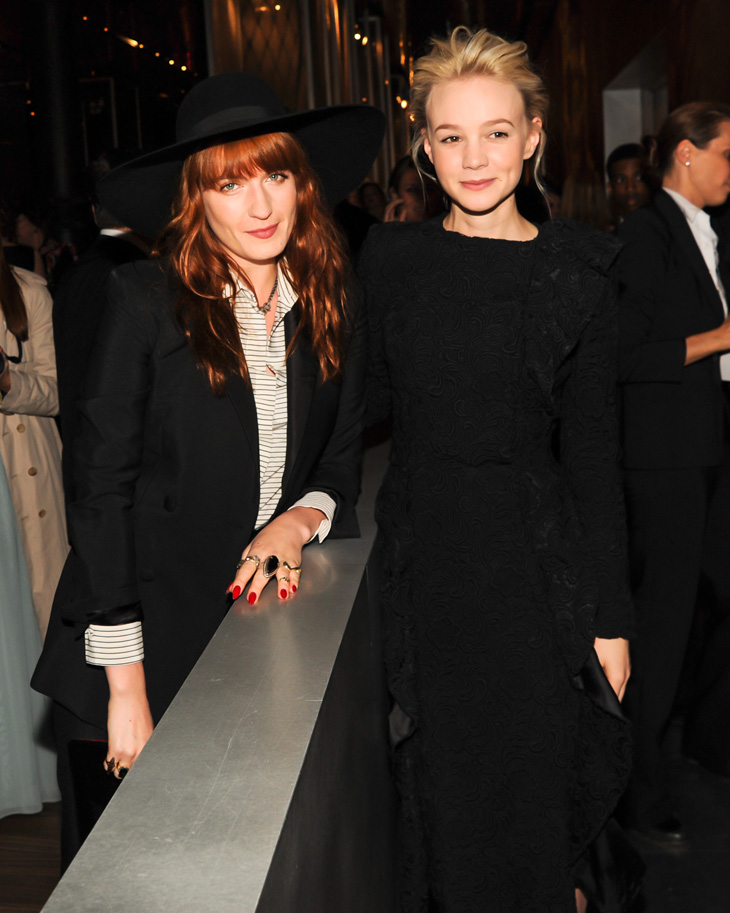 Florence Welch and Carey Mulligan both in PRADA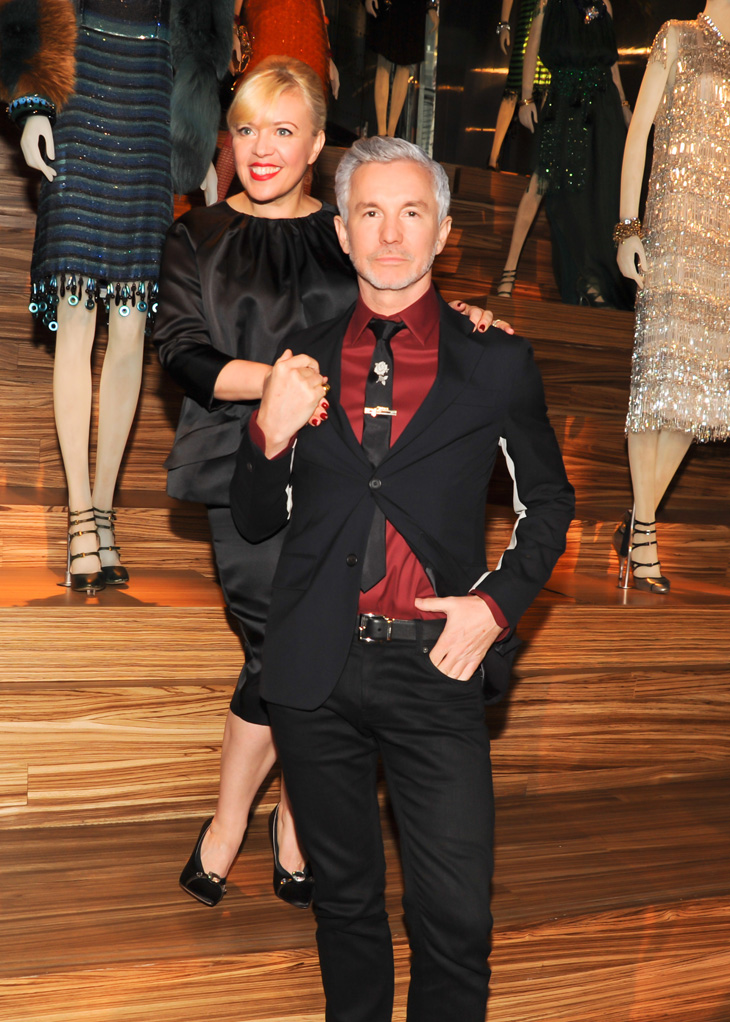 Baz Luhrmann in PRADA, Catherine Martin in MIU MIU
Curated by New York studio 2×4, after May 12 this will not be an end to the exhibition, in fact it will travel to the Prada Tokyo Epicenter store from June 14 to 30th followed by IFC Mall in Shanghai mid-July.
Besides the exhibition images we are also featuring the opening nite moments featuring guests such as Baz Luhrmann, Catherine Martin, Carey Mulligan, Florence Welch, Katy Perry, Tobey Maguire, Isla Fisher, Maggie Gyllenhaal, Fei Fei Sun to name a few, as well as the host Miuccia Prada.
Miuccia Prada and Mulligan
Fei Fei Sun in PRADA
Florence Welch and Carey Mulligan both in PRADA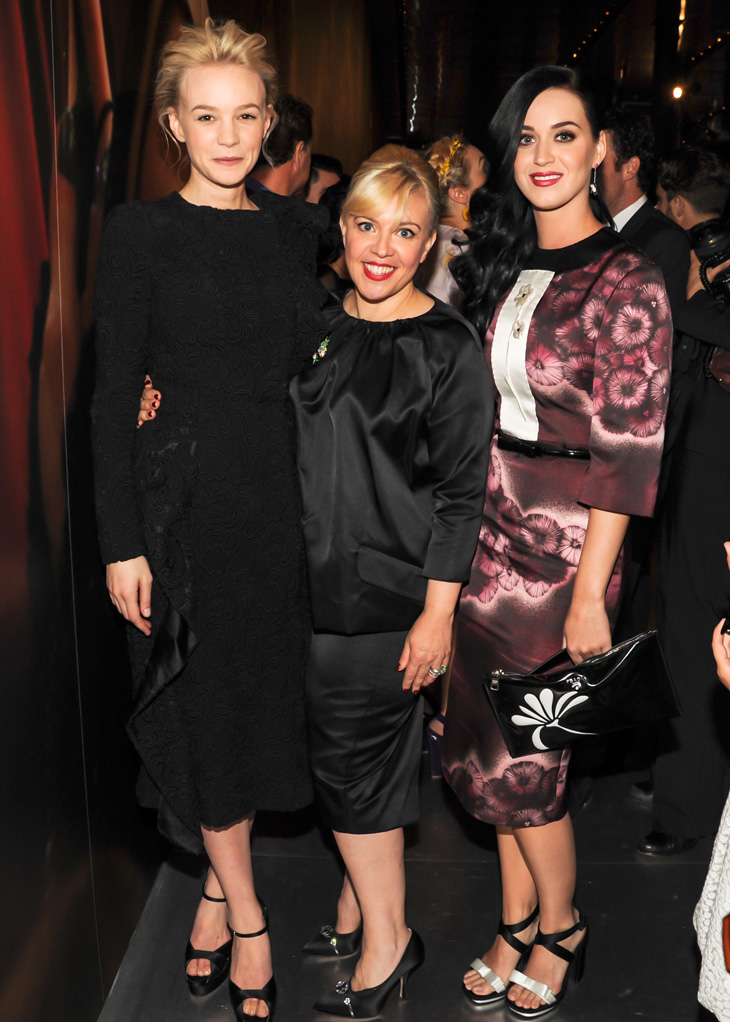 Mulligan in PRADA, Catherine Martin in MIU MIU, and Katy Perry in PRADA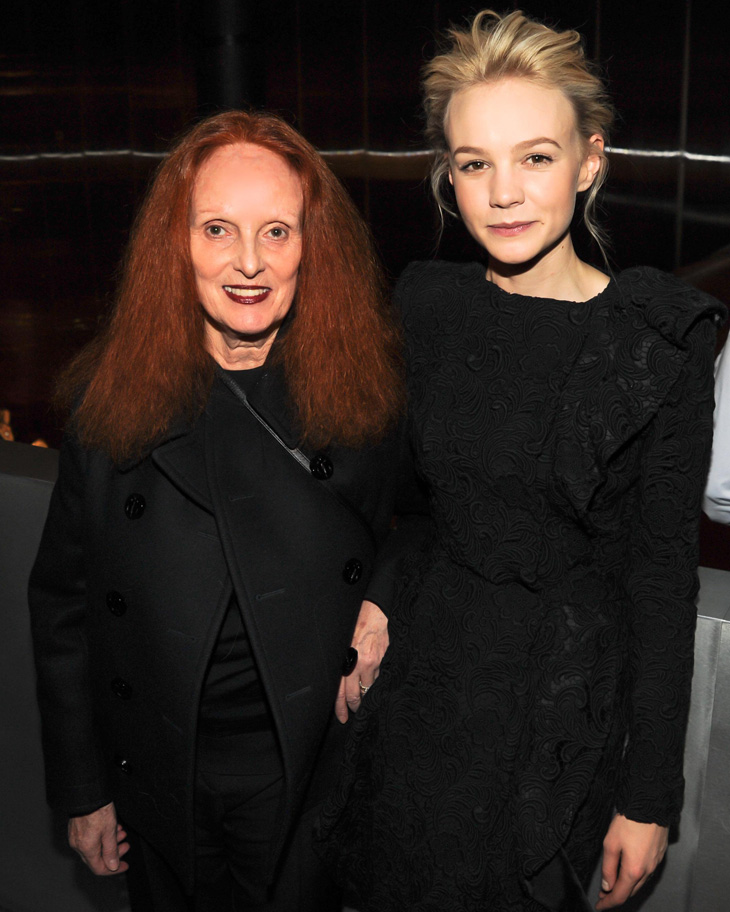 Grace Coddington and Carey Mulligan
Alexa Chung
WEBSITE: PRADA.com | Images courtesy of PRADA