Showstopping imagery shot for the fall winter 2013.14 AAR collection by designer Anthony Alexis RT is work of photographer Stanislas Alleaume featuring model Tristan Pérez. The striking collection entitled Exondation for the fall winter season is another chapter in the evolution of Parisian AAR label.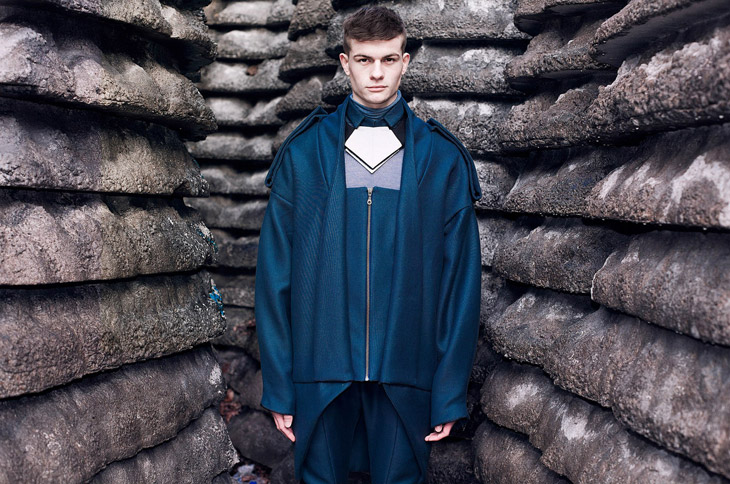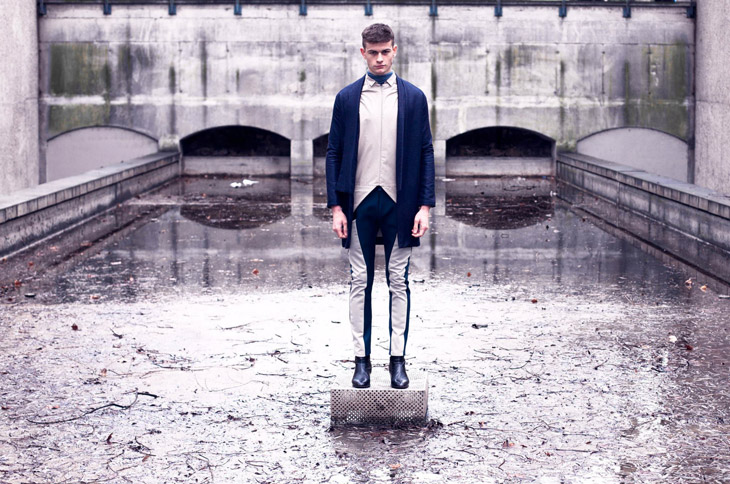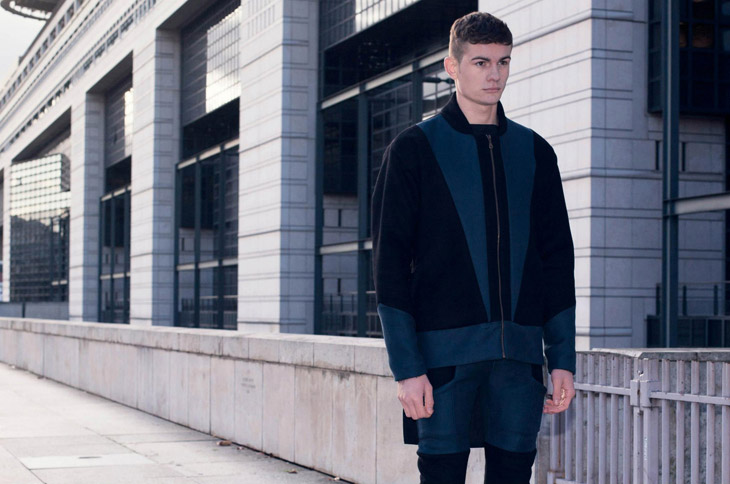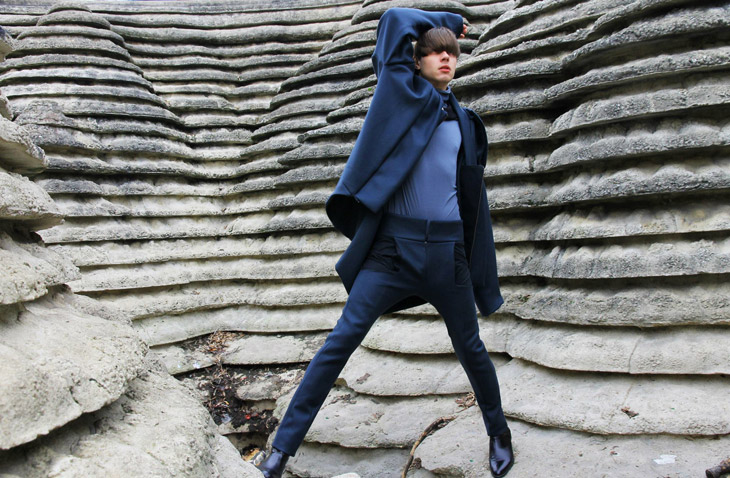 AAR is a parisian menswear label created in 2012. Each new collection has a different name, such as chronological chapters relating the evolution of the brand. AAR follows one main idea: "less is more to reach the essential emotion" The label aims to push the limits of menswear until its most emotional part, with the desire to become unisex in the near future.
This experimental design label suggests pure shapes based on complex structures. The main objective is always to overcome the differences, embrace the contradictions and find a way to make everything exist in union. This harmony of shapes is also provided by the loss of unnecessary elements which could break the directive line. Instinctively considered as minimalist and logically designed by graphic shapes, AAR aesthetic takes life in its most essential way to make the collections visually understandable by everyone. As mathematics and geometry are the same in every parts of the world, the Label takes into consideration these universal laws and uses them as an endless source of inspiration to create and generate new clothing shapes for humankind. AAR reveals itself by setting new visual codes and discover different ways to finally build a strong identity with an attractive avant-garde design.
This could be another view of what is yet to come and must exist beyond controversy.
Follow AAR on Facebook.