Missoni the label known worldwide for its original knitwear, brought a touch of African safari to Milanese runway with the recently presented Spring Summer 2014 collection. The famed Italian house acknowledged its 60th anniversary with a nod to the family's always inspiring display of new knit techniques.
This time it brought to the table a special loom knit fabric crafted with a one of a kind rubber coated yarn. To develop this material Missoni went north to work together with Hancock of Scotland – outstanding coat makers experienced in working with vulcanised cloths, together they have created 3 outstanding outerwear pieces.
The colour palette used for the collection was reflected on the subtle yet remarkable runway scene created for Milan fashion week, the warm materials bathe in motives of West Africa. Introduced are indigo dye textiles of Benin as well as (in these difficult times for the country) a marvelous recognition of Mali's rich cultural influences. The mud dye cloths of Mali found their place alongside the newly created Missoni Blue. Cuts were drawn from design lines of classic men's pieces in an eye-catching manner and displayed the labels confidence in its very own style, while at the same time it threw into the mix a refreshing approach to the summer prints. The same are created sourcing the images of forest shadows and notion of radiant summer nuances.
While we had the luck to visit quite a few shows this season, we must mention the sublime collection notes not sharing only description of the design but giving us, the visitors, beautifully drawn sketches of collections key summer 2014 looks (we'll try and share those as well in the coming days).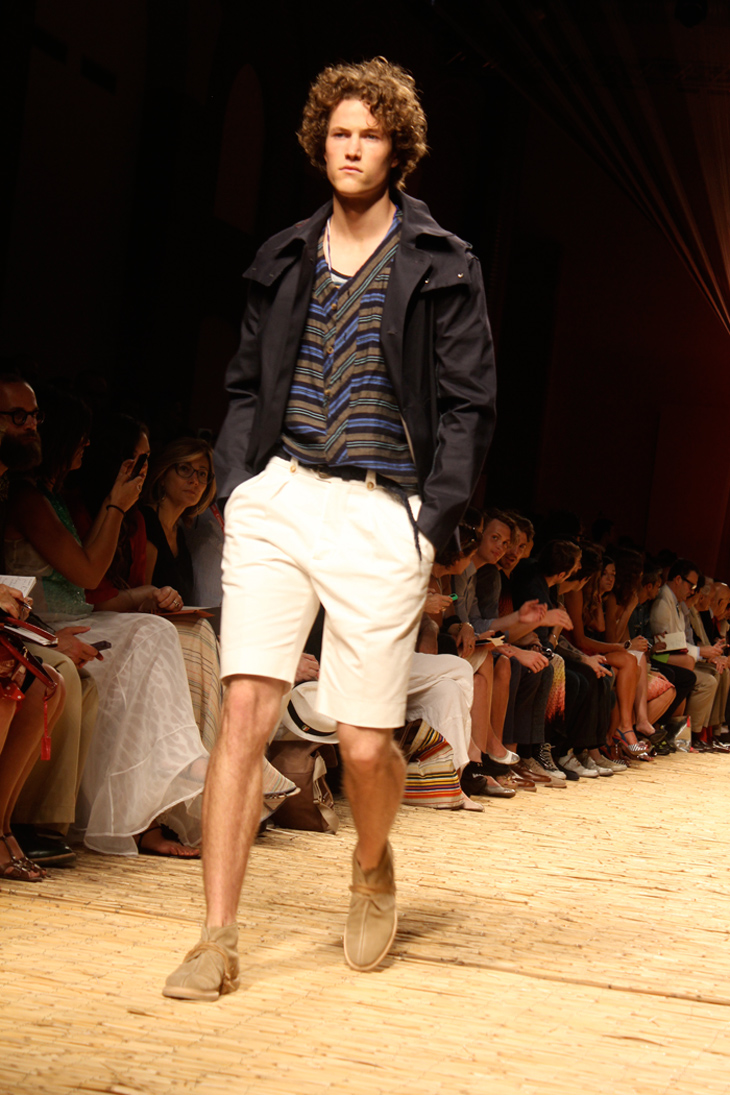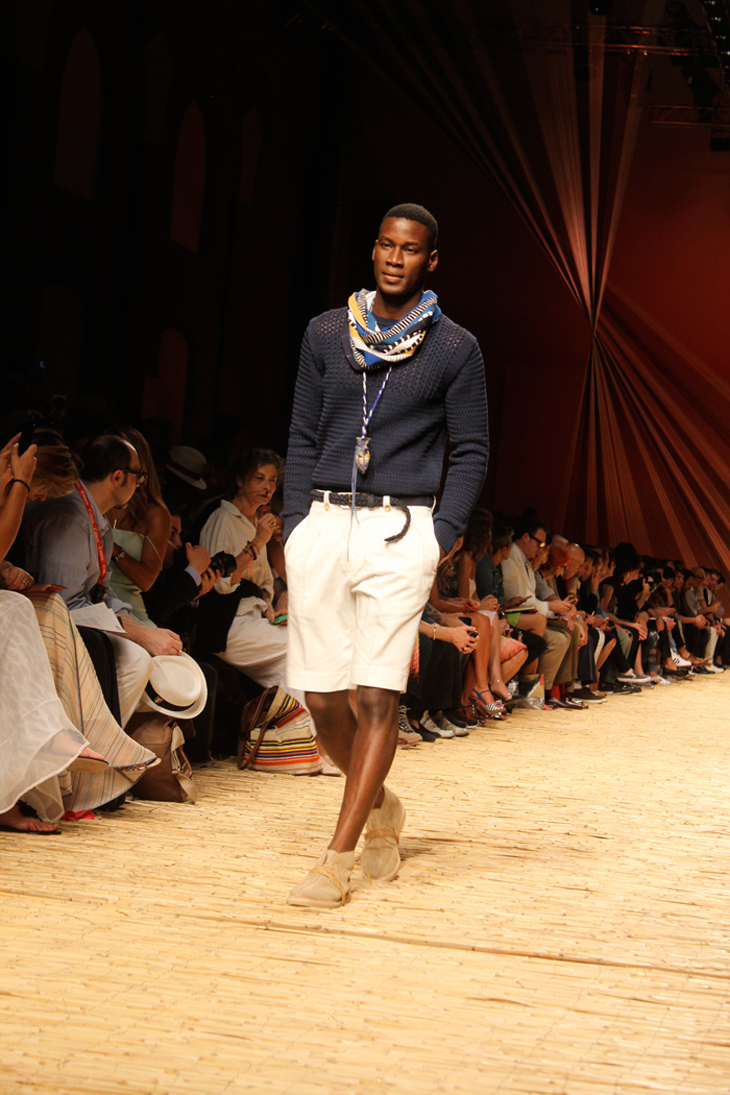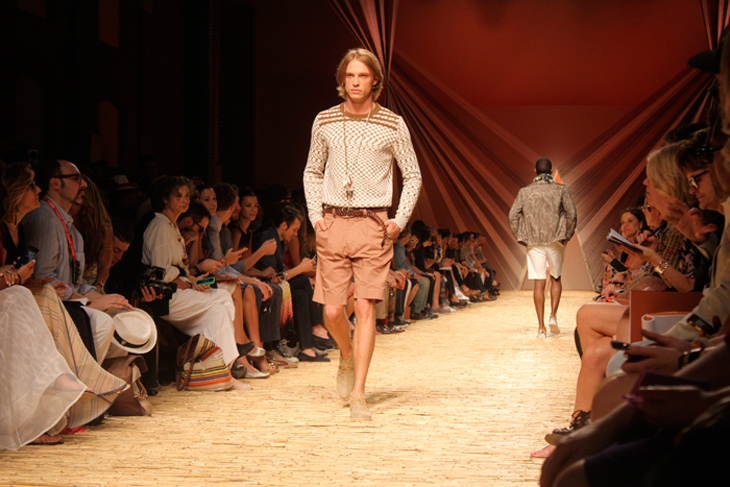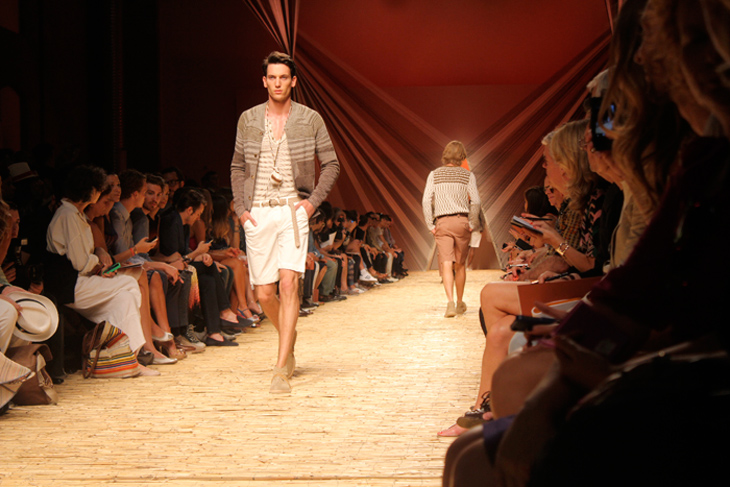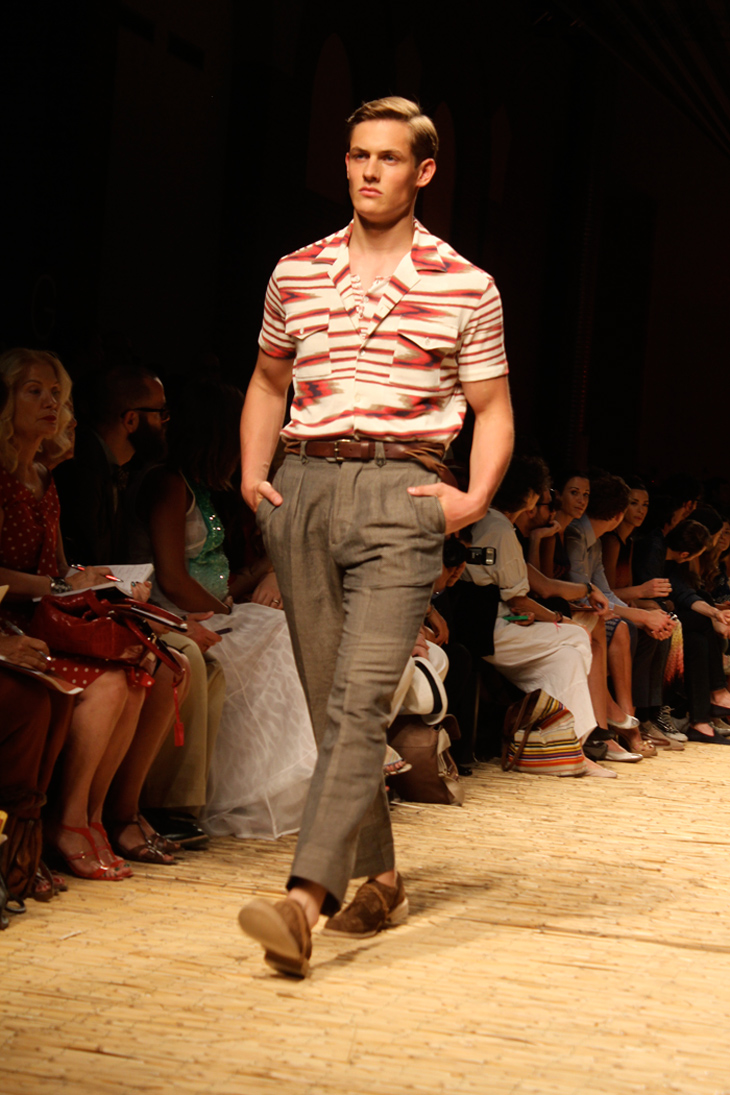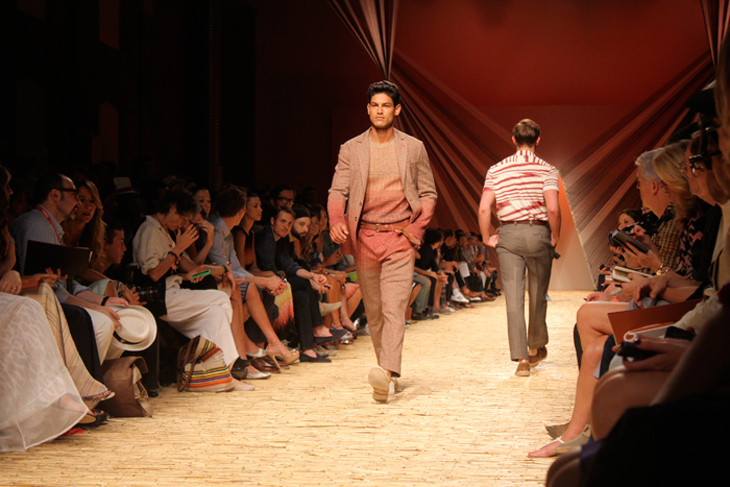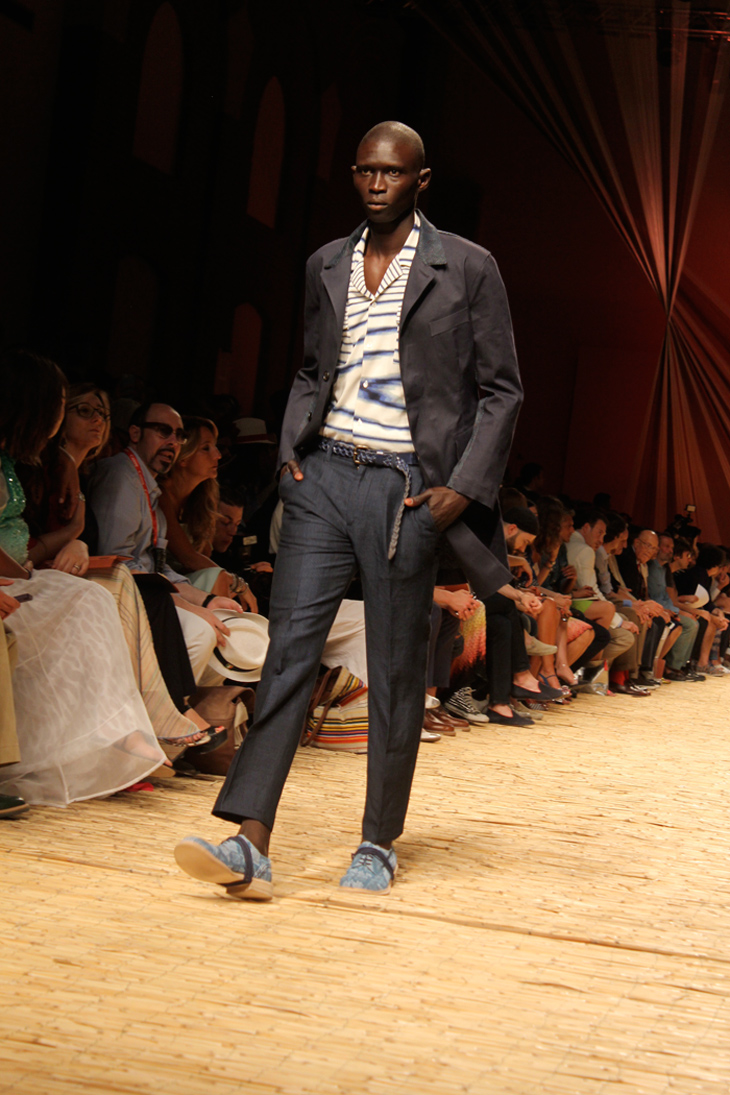 Models: Alex Arzt, Bastiaan van Gaalen, Benoni Loos, Caspar Oechsler, Cedrick Dauberton, Christian Garcia, Christopher Mysko, David Agbodji, David Hundertmark, Demy Matzen, Devon Usher, Duco Ferwerda, Fernando Cabral, Gleb Haradkou, Harry Goodwins, Jester White, Jonathan Marquez, Jonathan Peichl, Khorey McDonald, Kim Sung, Paraskevas Boubourakas, Piotr, Reece Sanders, Robbie, Rodrigo Somalia, Roger Frampton, Ryad Slimani, Shaun Casey, Takeshi Uematsu, Thomas Gibbons, Tomek Szczukiecki, Torbjørn Vinding Merinder, Torey McDonald, Vitor Bassetto
Images by Marin Finerty at The Room Collective, words by Zarko @designscene
WEB: MISSONI.com