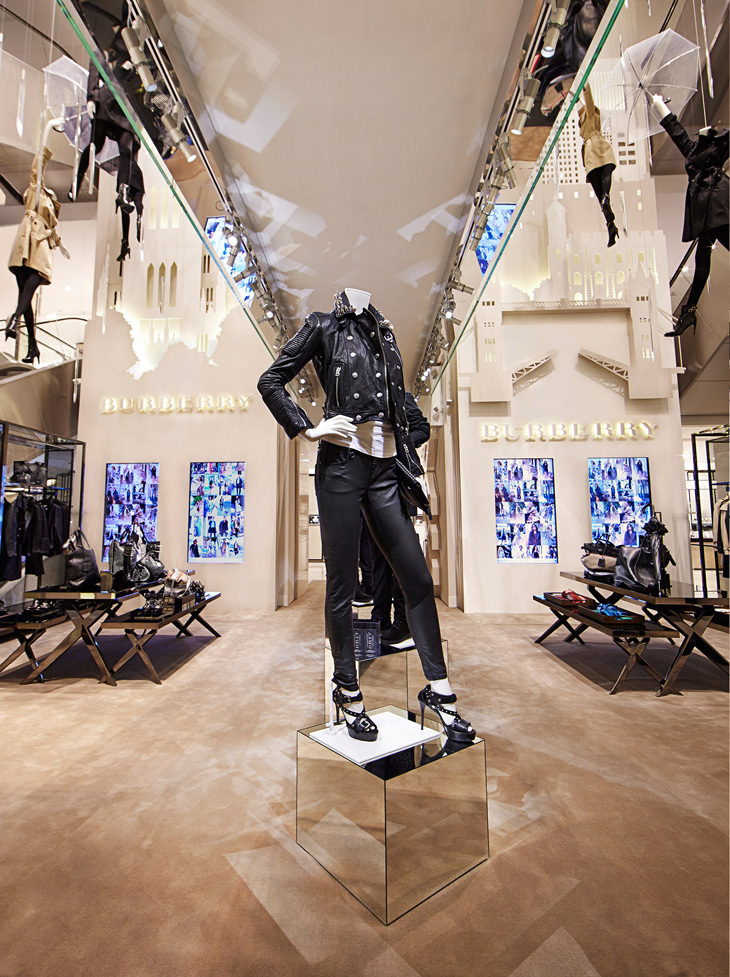 Burberry takes over the atrium of the legendary Printemps store in Paris at the Boulevard Haussmann with Burberry Loves PRINTEMPS pop-up store. The occasion also celebrates the already famed The Art Of The Trench, however this time it is exploring a slew of splendid images photographed in Paris. The space itself is created with the sentiment of London in mind, bringing to the Parisians a touch of the British capital with a nod to the city's architecture, style and weather.
Fans of the label are in for a treat with a special limited edition collection of 56 pieces (both men's and women's) created especially for the pop-up store at Printemps. These special designs include the ever growing denim line, accessories, as well as the always coveted soft leather jackets. While going through the new collection shoppers will have a chance to take part in the Art of The Trench Paris. Their images will appear on digital screen throughout the store as well as a specially dedicated window on Burberry's digital platforms.
You can have your own Burberry experience at PRINTEPMS 'till October 20th. Continue below to discover more of the space created as part of 'London Mania' at the celebrated french store: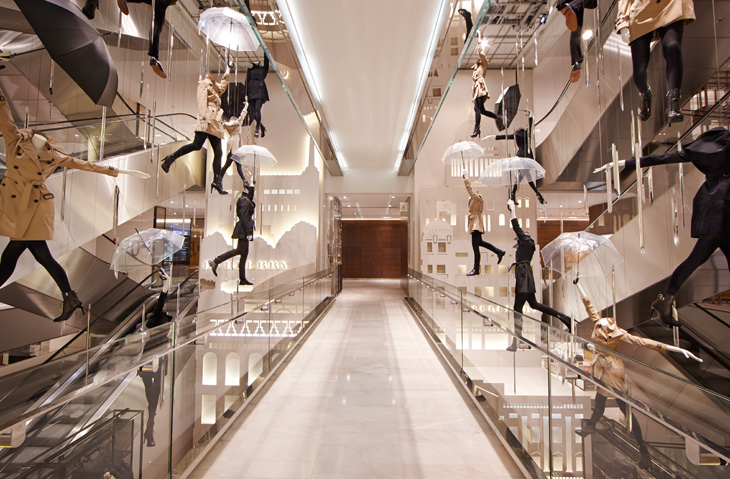 In case you are not familiar with The Art of The Trench, log on to artofthetrench.com. The page is a specially created website, celebrating the classic piece that is a trench coat. The site showcasing street style images of people who wear many versions of the ever essential trench has had since launch in 2009 over 22 million hits. Visitors from over 200 countries have explored the page. Site now has its own extension of tumblr, where it enjoys the the trust of more than 100,000 followers.
FOR MORE INFO LOG ON TO BURBERRY.com