Interview Germany is ready for the month of November with two splendid covers, one starring actress Marine Vacth and other featuring fellow actress Jasna Fritzi Bauer. The new issue also writing about Courtney Love, Steve McQueen, and Instagram founder Kevin Systrom hits newsstands today.
Have a better look of the covers, as well as a sneak peek of accompanying interviews below:
Cover Star: Marine Vacth
Styling: Julia Von Boehm
Photographer: Juergen Teller
Marine Vacth got recognition in Cannes for her role in 'Young & Beautiful': a film by Francois Ozon.
On her role in 'Young & Beautiful': "Nudity is a costume that belongs to my role in this film."
Francois Ozon on Marine Vacth: "I was scared that you would break down and ask yourself: 'What am I doing here?' That's why I told you from the start it would be a difficult role that would stay with you for the rest of your life. For Catherine Deneuve, it was 'Belle de Jour' and for Charlotte Rampling 'The Night Porter'. You will be 'Young & Beautiful' from now on."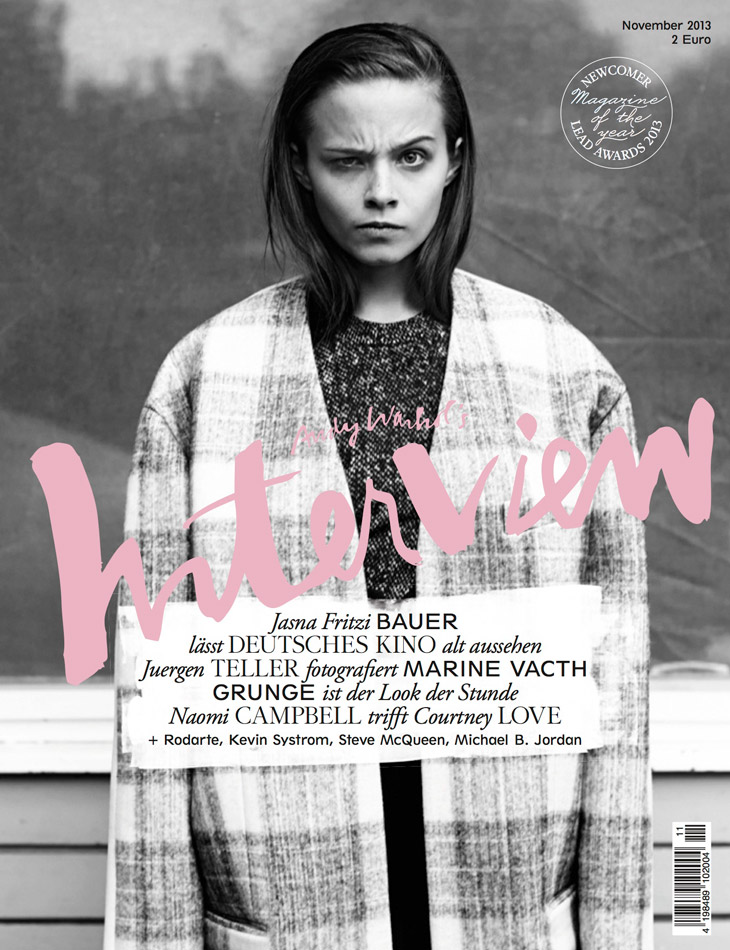 Cover Star: Jasna Fritzi Bauer
Styling: Kathi Kauder
Photographer: Maria Ziegelböck
Website. www.interview.de