The doors to the Isabella Blow: Fashion Galore! exhibition at Somerset House opened for a press preview yesterday, a day that was bittersweet for the fashion industry. The exhibition may celebrate the life and wardrobe of the late British matriarch of fashion and art, but its opening also coincided with her birthday. This acted as a poignant reminder that this was to be a birthday party where the 'it girl' was noticeably absent.
The exhibition, curated by Alistair O'Neill, is a partnership between the Isabella Blow Foundation, Central Saint Martins and Somerset House and offers the public a beautiful insight into her glamorous life.
It's important to bear in mind that this is no mere showcase of her wardrobe, but it also delves into her aristocratic background and explores her influential legacy. A collection of intimate letters from fashion's ultra elite, business cards from her early days as a bright eyed newbie to the industry and other charming artifacts are all interspersed amongst videoclips and audio recordings of her life. Visitors are tenderly guided through various key moments in her life and follow a path leading them towards the dramatic finale of the exhibition: a showing of La Dame Blue, the S/S2008 Alexander McQueen and Philip Treacy collaboration collection that was dedicated to her life after her death. This proved to be an emotional journey for the hardened journalists present and became apparent after several were seen wiping away tears whilst watching the final display.
The clothes, however, take centre stage of this exhibition, and rightfully so. Her wardrobe may have consisted of few couture pieces, but many of her clothes had couture detail. Striking and iconic, her wardrobe is the closet of dreams, but it is not the couture detailing which acted as the biggest surprise. Isabella really wore her clothes and she wore them hard. The scuff marks on the shoes and the stains evident on a kimono all help to document her life in a personal way and thrust the viewer into a unique perspective of her daily life.
A particular highlight is the Alexander McQueen's original collection that he submitted as part of his MA Fashion course at Central Saint Martins. It goes to show the gift she gave to the industry by launching the careers of stars such as Alexander McQueen, Philip Treacy, Sophie Dahl and Julien MacDonald, amongst others. The exhibition is truly a must see for anybody with a keen interest in British style.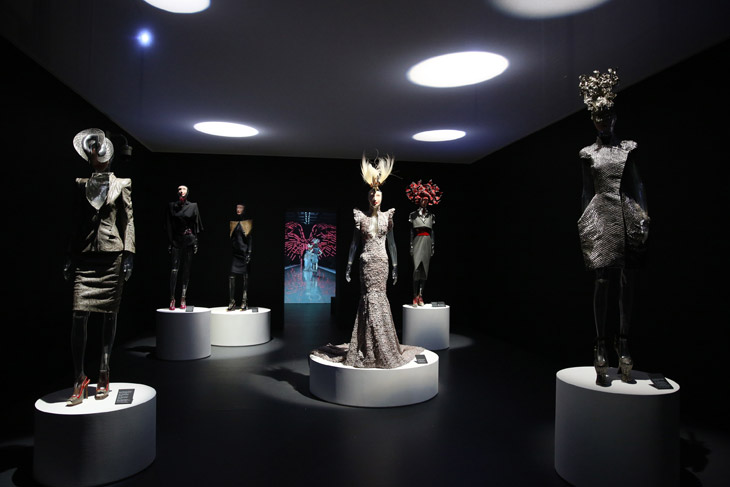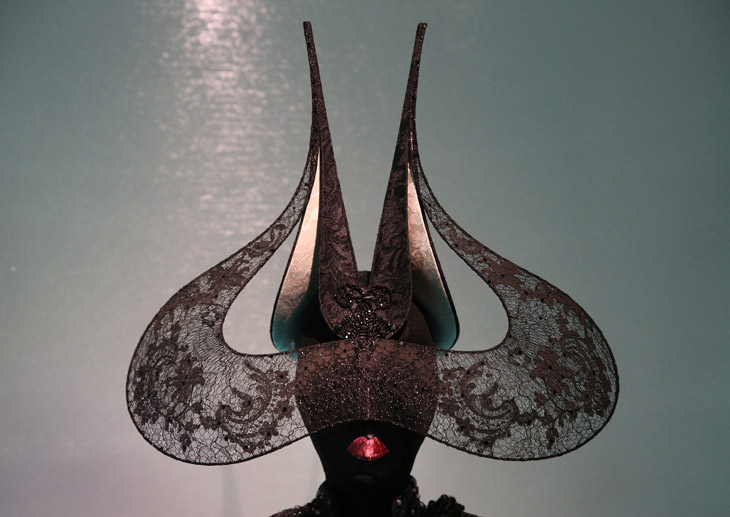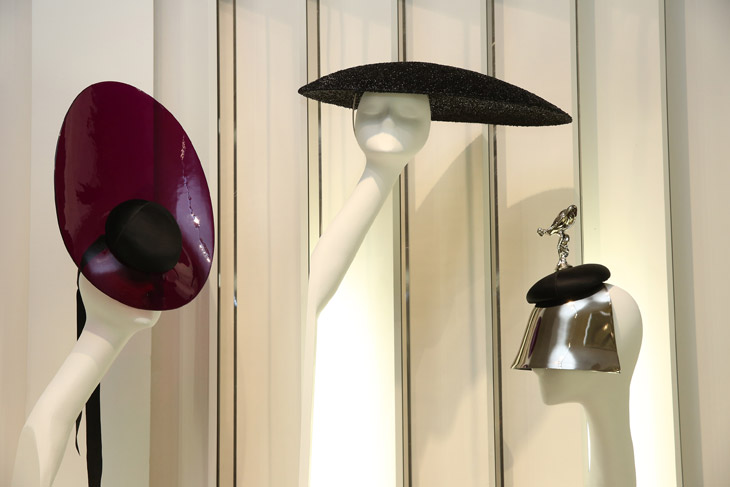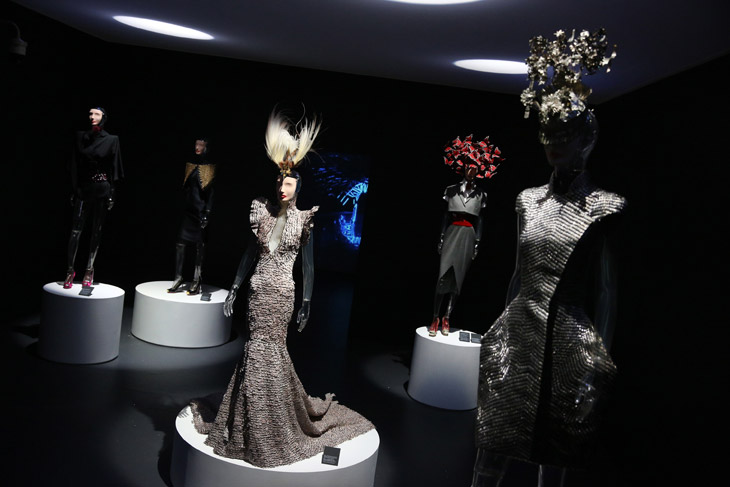 Isabella Blow: Fashion Galore! exhibition at Somerset House, presented in partnership with the Isabella Blow Foundation and Central Saint Martins runs from November 20, 2013 to March 2, 2014 and features over 100 garments from designers such as Philip Treacy and Alexander McQueen.
Written by Design Scene's London contributor Christopher Maul.  Follow @maulfaced