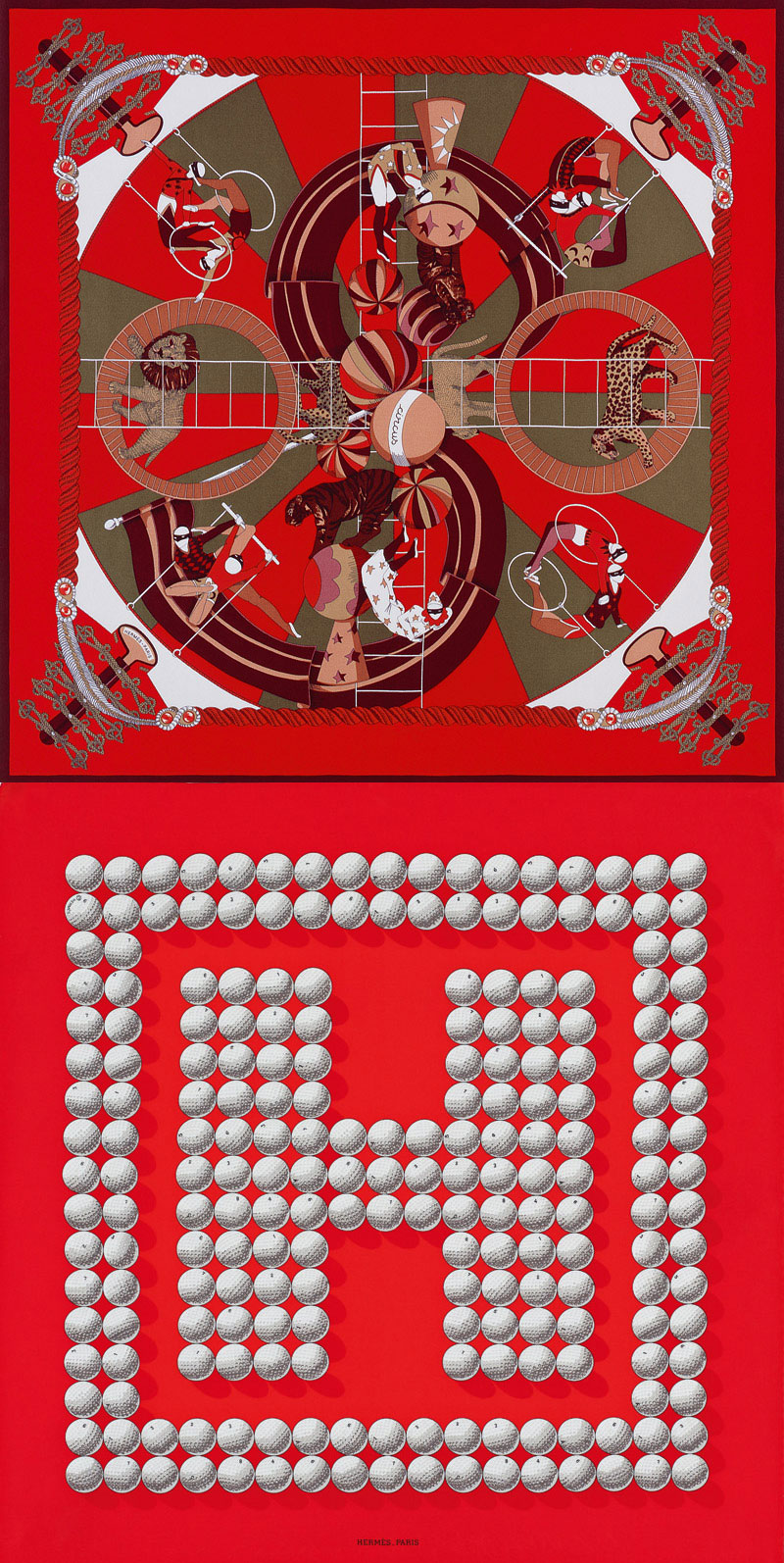 With the holiday season pretty much upon us Hermes celebrates the festive days with their showstopping scarves shaped in the very festive red. Mixing both vintage moments and the new designs, the French maison has created an impressive showcase of graphic design.
Also do not miss the special ORANGE BOX BALLET prepared especially for the holidays in the video below. As well as another charming Christmas video.
Silk twill scarf masterfully designed with an upbeat "Circus" theme, which is also the name of the piece.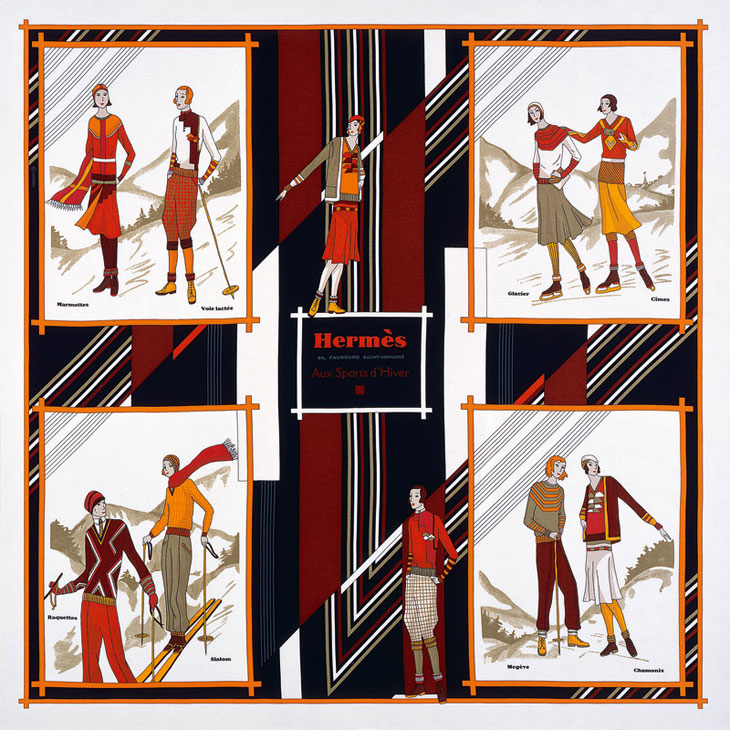 Scarf 70 "Balles de golf II" in vintage silk, gives with the special red these golf balls a very "Christmasy" feeling. Or at least we see it as such.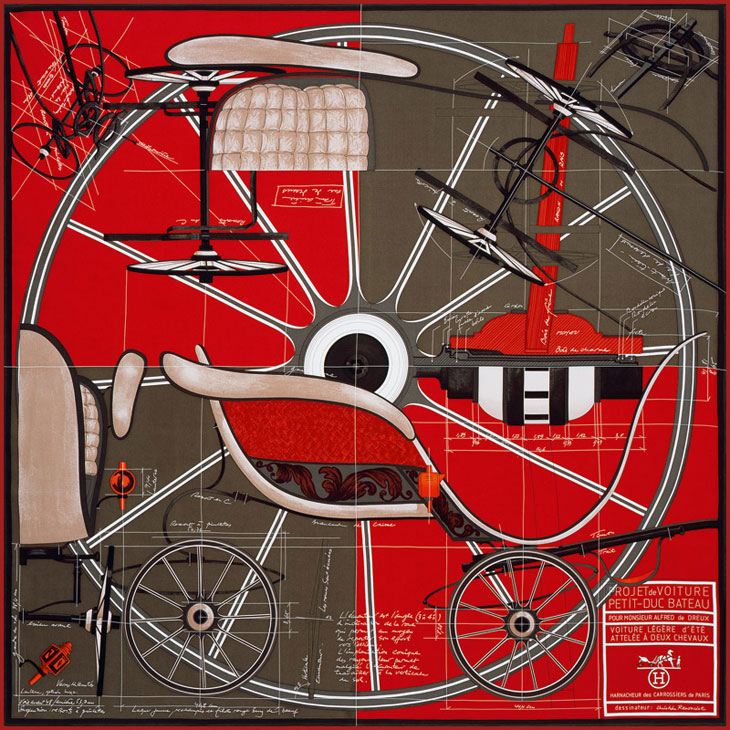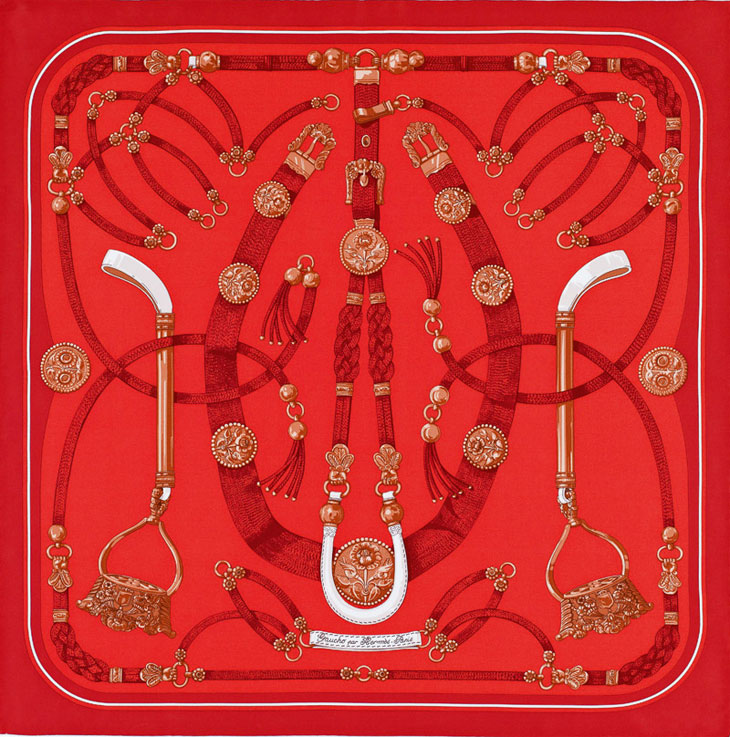 Scarf 70 in vintage silk "Gaucho" shaped in red also celebrates in a unique manner the history of Hermes.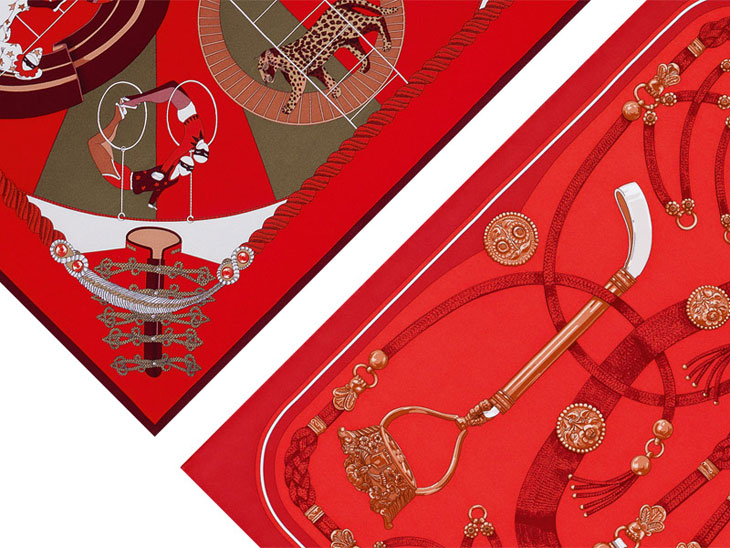 A close up details from the 'Cirsus' scarf above.
For more of Hermes log on to their official web page www.hermes.com.