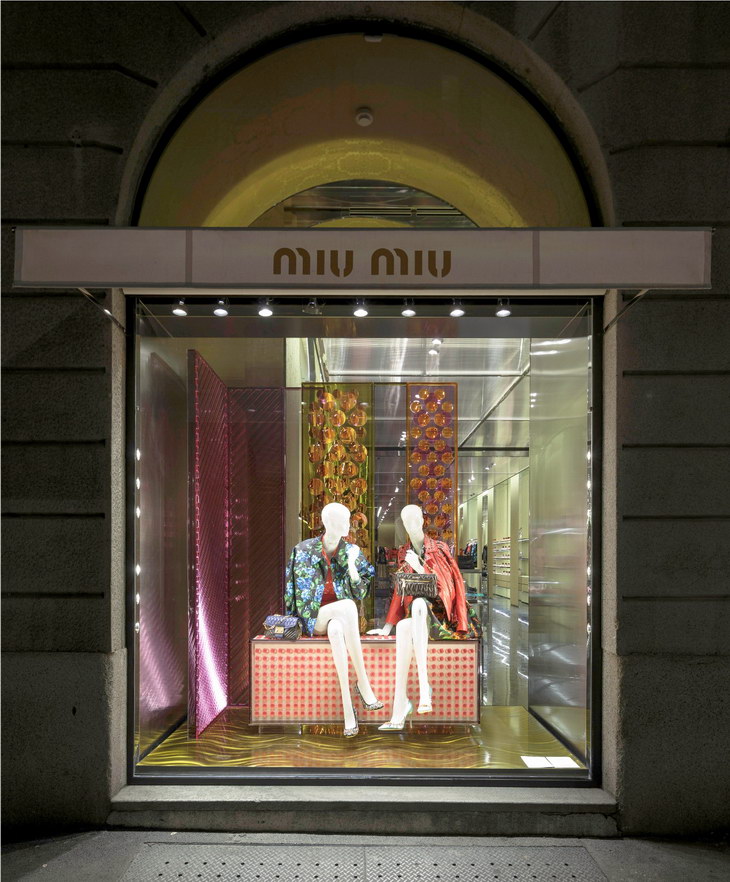 Entering the festive spirit Miu Miu windows are already clad in their holiday colours, the label never afraid of eye-catching colours designs their Christmas 2013 windows a celebration of Pop. At the same time the windows are presented as a series of themed interiors.
Planned as a sequence of themed interiors, the Holiday windows have been completely redesigned with a new interpretation of 'Pop', based on a range of contrasting colors and textures. This transformation gives rise to imaginary 'vitrages' with half-tone motifs created by overlapping bi-color lenses, and furnishings that play on different levels of color, texture and transparency. The final result is an intriguing sequence of abstract, deconstructed rooms, that compliment the Miu Miu collection. – from Miu Miu
Discover the yesterday featured PRADA windows.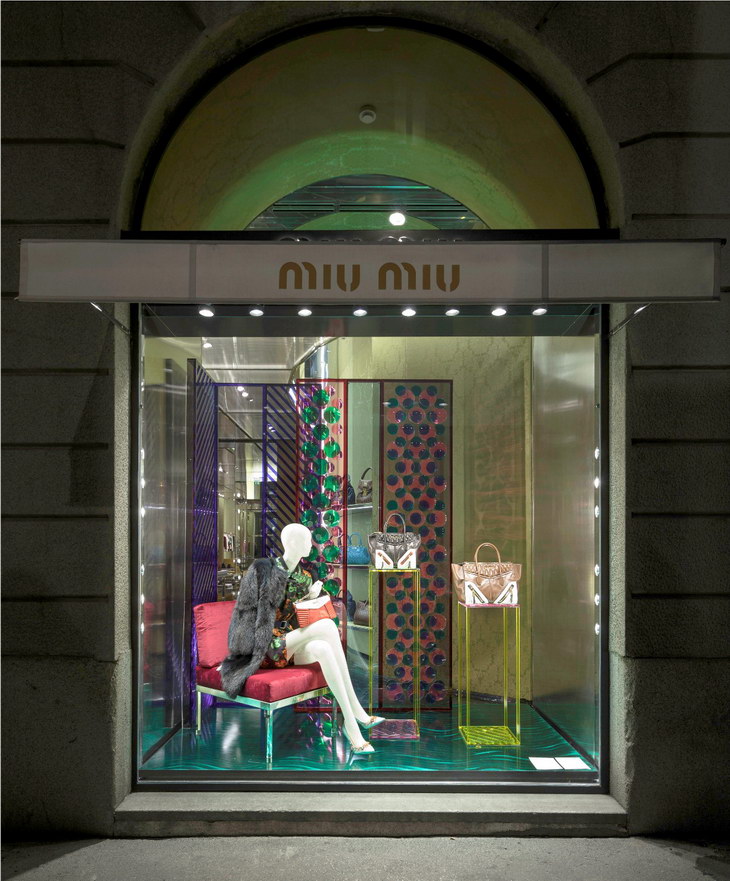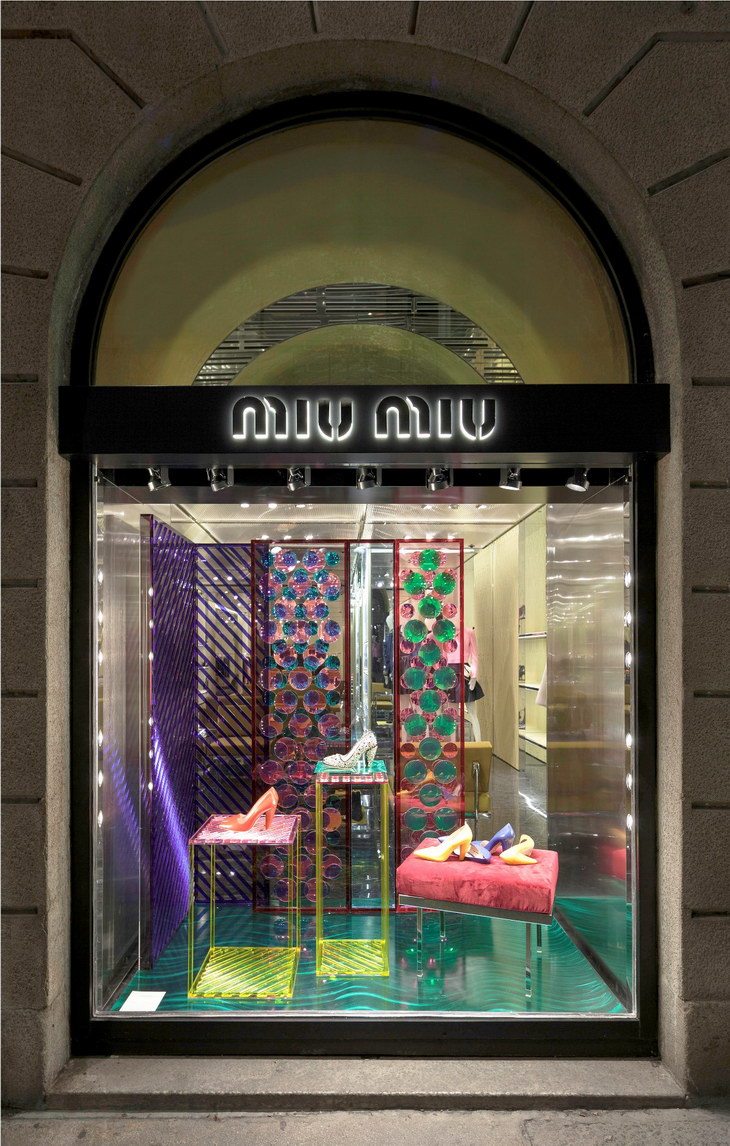 For more log on to www.miumiu.com