Italian designer Andrea Pompilio takes the fall winter 2014 Milan Fashion Week runway to present his latest menswear collection. The classic forms of menswear are presented in a contemporary manner, bringing a splash of colour to the ever-so-often dull winter colour palette. At the same time Pompilio includes polka-dot prints and stripes into the mix.
The collection is no doubt young and refreshing, but what's important elegant in its core.
Discover some of our favorite looks below captured by our fashion week photographer Maud Maillard.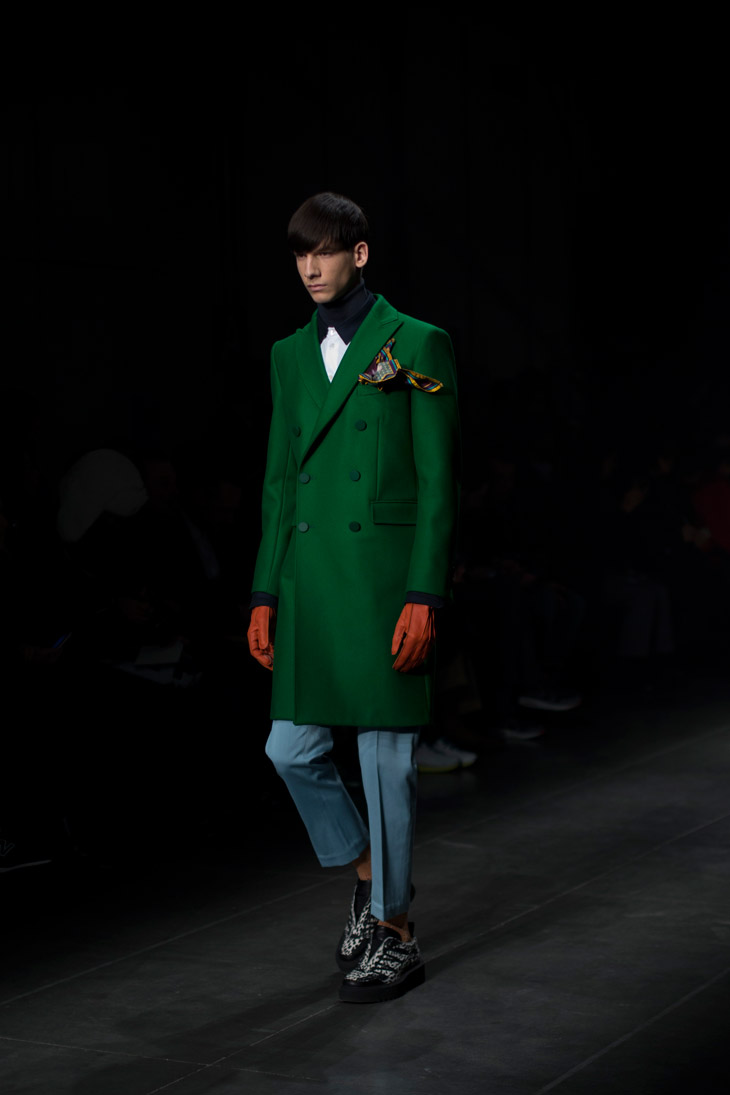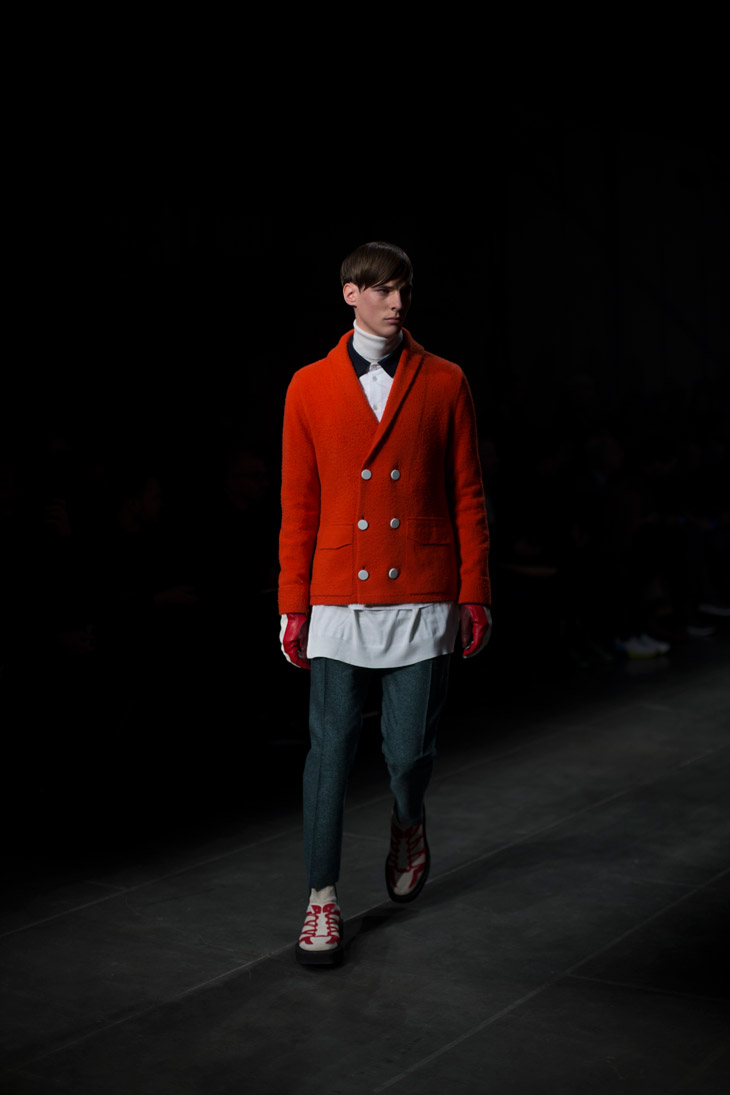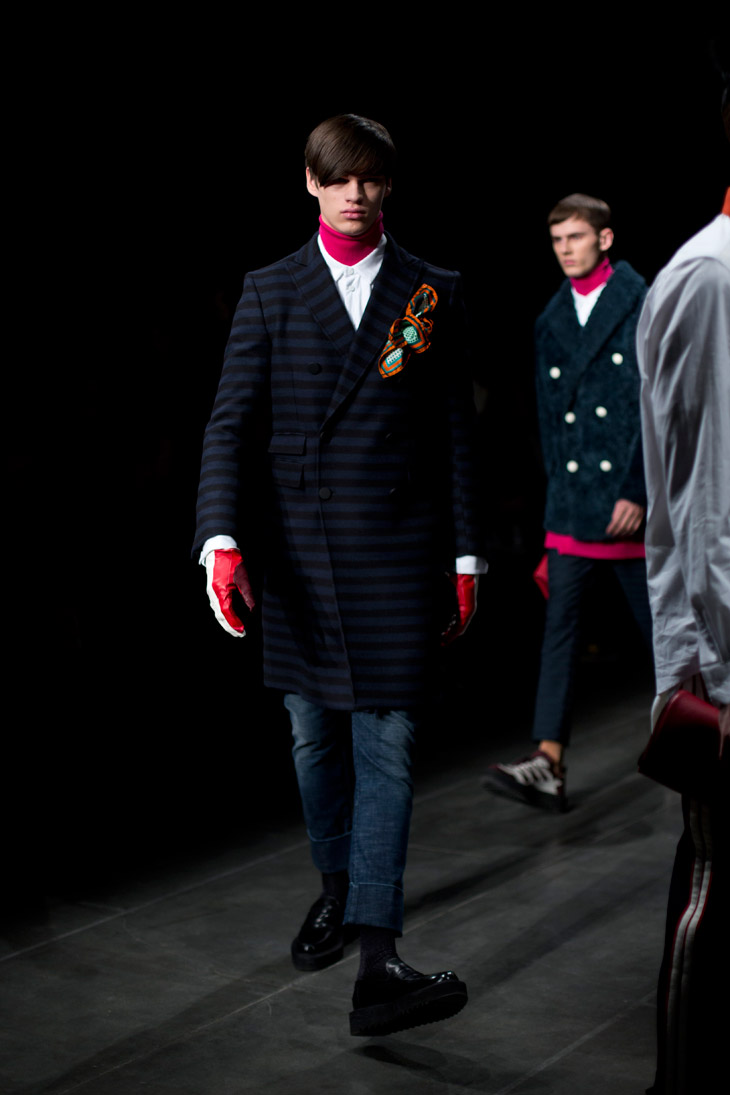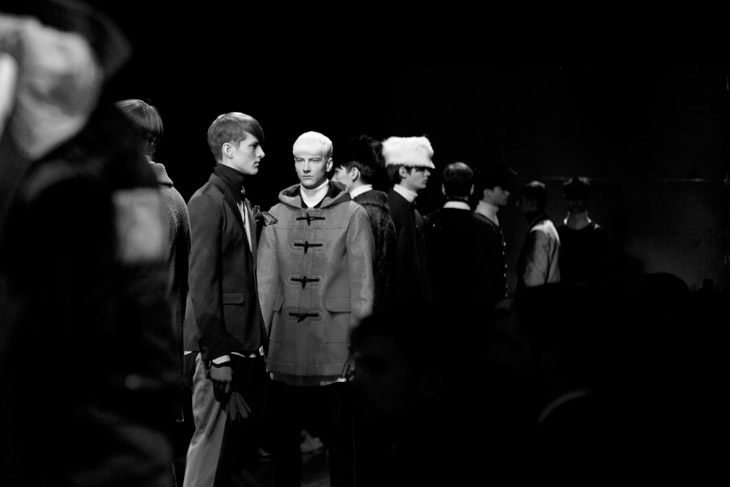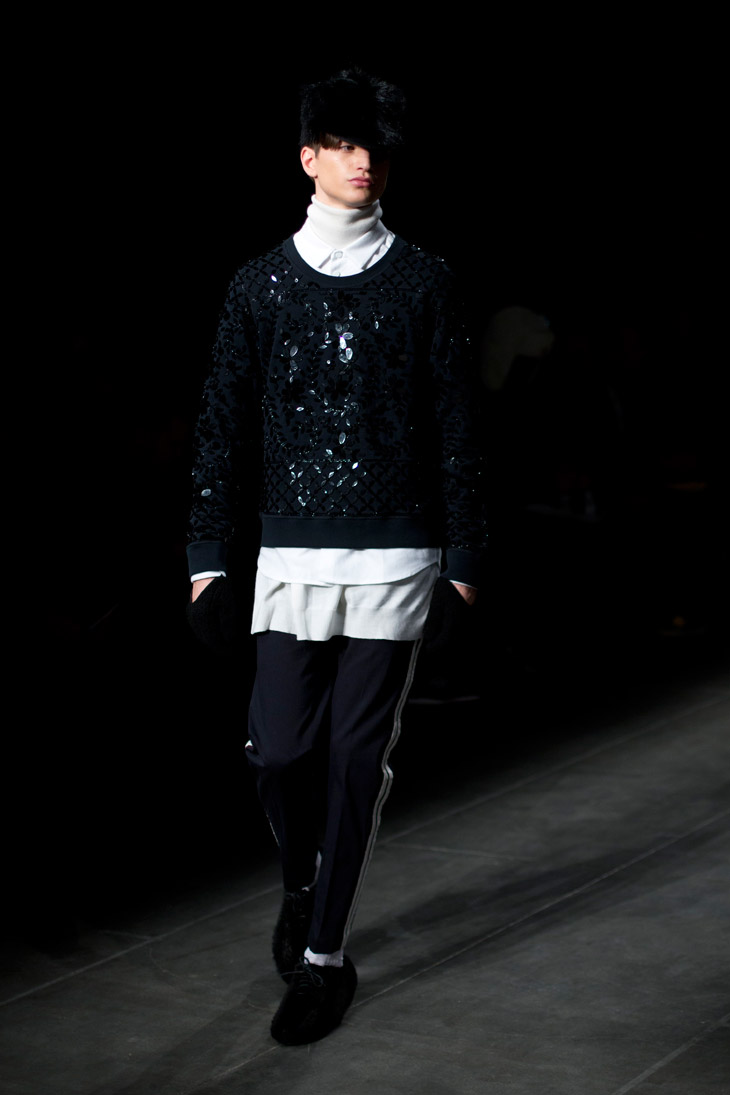 Models: Alexander Ferrario, Alexander Goebel, Alexander Murphy, Anders Hayward, Andreas Brunnhage, Ben Lark, Ben Stift, Benjamin Benedek, Benjamin Jarvis, Dominik Sadoch, Farkas, Filip Hrivnak, Harvey James, Jan Purski, Jarno, Jeremy Matos, Joey Rogers, Jonas Binder, Jos Whiteman, Karlis Adlers, Kim Taehwan, Luca Paetznick, Martin Conte, Max F, Nemanja Maksic, Nicholas Costa, Pascal de Wolff, Pawel Srokowski, Sam Maouchi, Samuel Roberts, Tim Meiresone, Yannick Abrath
FOR BEHIND THE SCENES IMAGES LOG ON TO OUR MALE MODEL SCENE.
All Photos © Maud Maillard. Review by Zarko Davinic @designscene