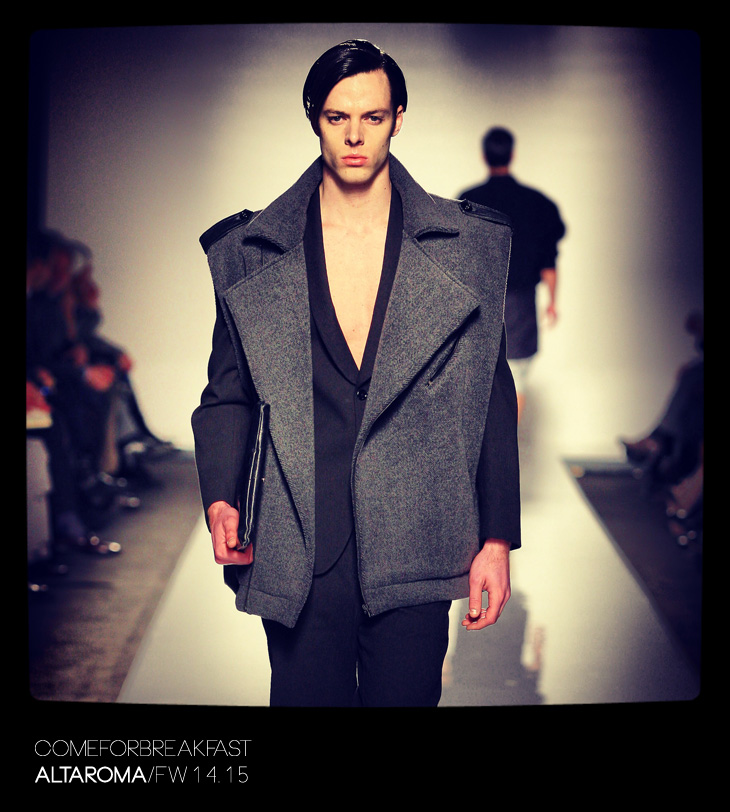 Comeforbreakfast is an independent brand, born in 2009, by Antonio Romano and Francesco Alagna . The two young guys join their different attitudes and experiences in a project dedicated to modern and contemporary fashion wear, characterized by a careful research and high style. Antonio, designer and stylist graduated from Polimoda in Florence, in the collection infuses his artistic spirit, suggesting each season, inspiring prints that from the beginning are a feature of Comeforbreakfast.
Francesco, graduated in Industrial Design in Milan attended the Master in Fashion Buying at Marangoni and then begun to work with leading international brands, developing the business skills necessary for the development and expansion of the label.
During ALTAROMA January 2014 edition they presented their Fall / Winter collection 2014-2015. A winter season dominated by a metropolitan and versatile style, able to dress both the man and the woman, sophisticated but comfortable, including basic sports clothes and casual elegance. Comeforbreakfast is an avant-garde design, dominated by a spirit crossover and a strong visual impact, it is a concept, a research, development produces unisex garments. Heads in the series, in the balance between natural and industrial design, inspired by textures and screen prints to art.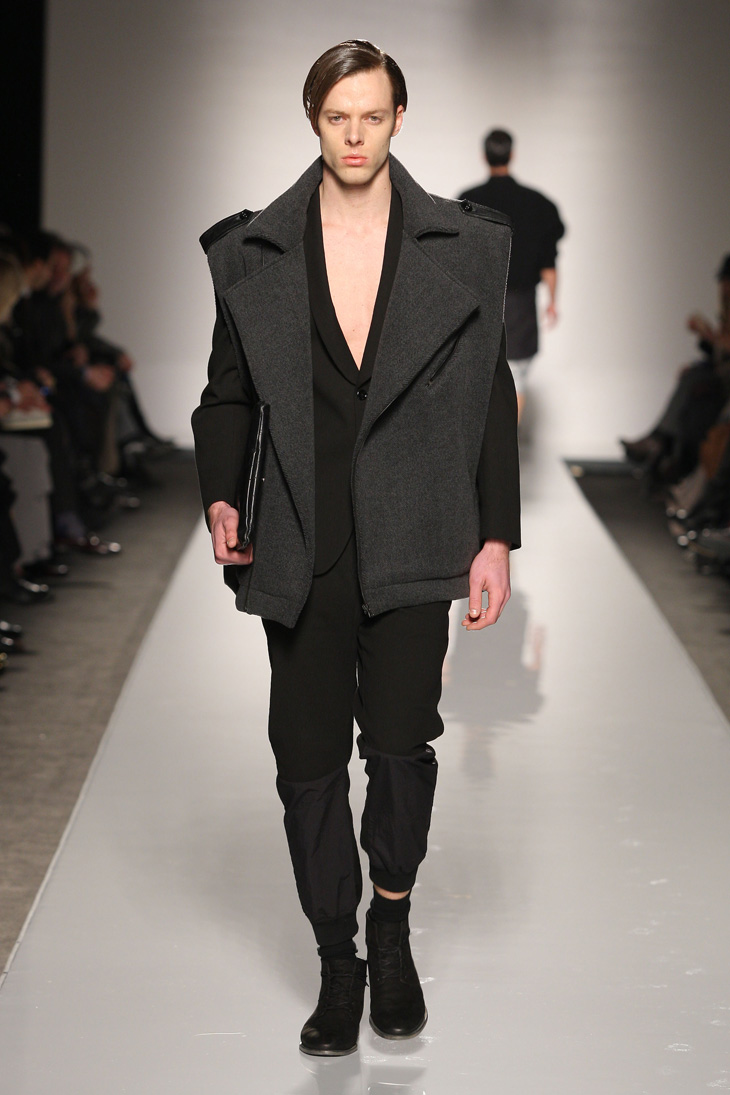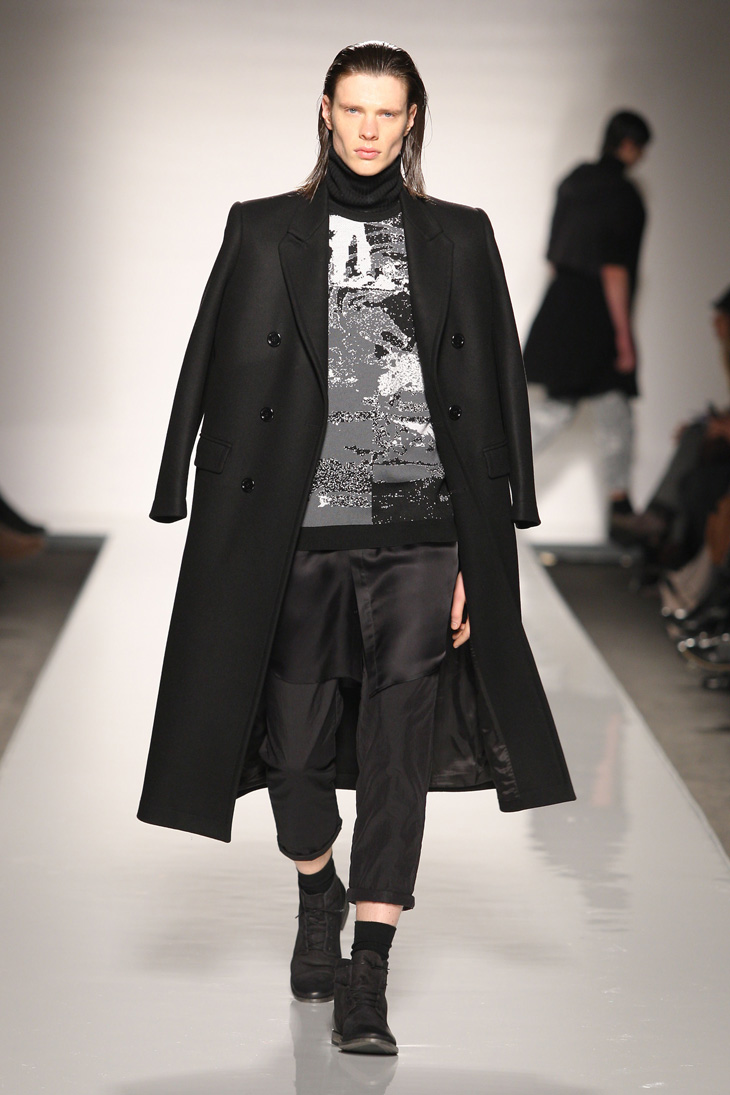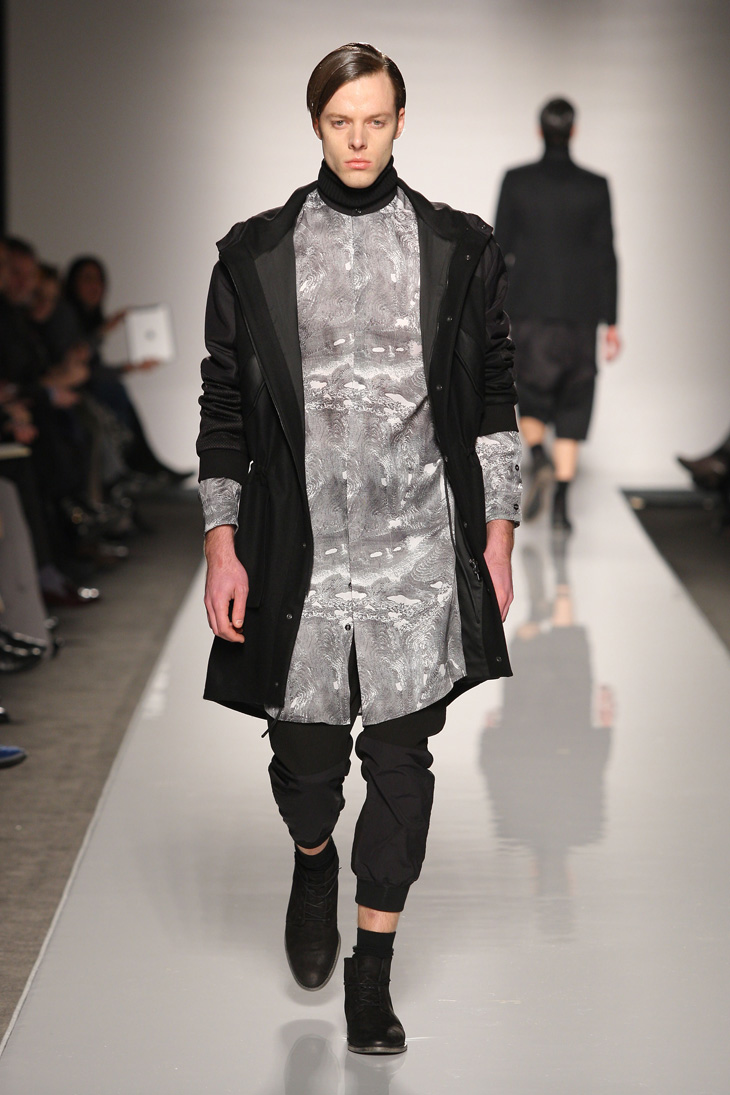 Photo Raffaele Soccio / Luca Sorrentino
Review by Design Scene Contributing Editor Nicolas Martin Garcia (LinkedIN)