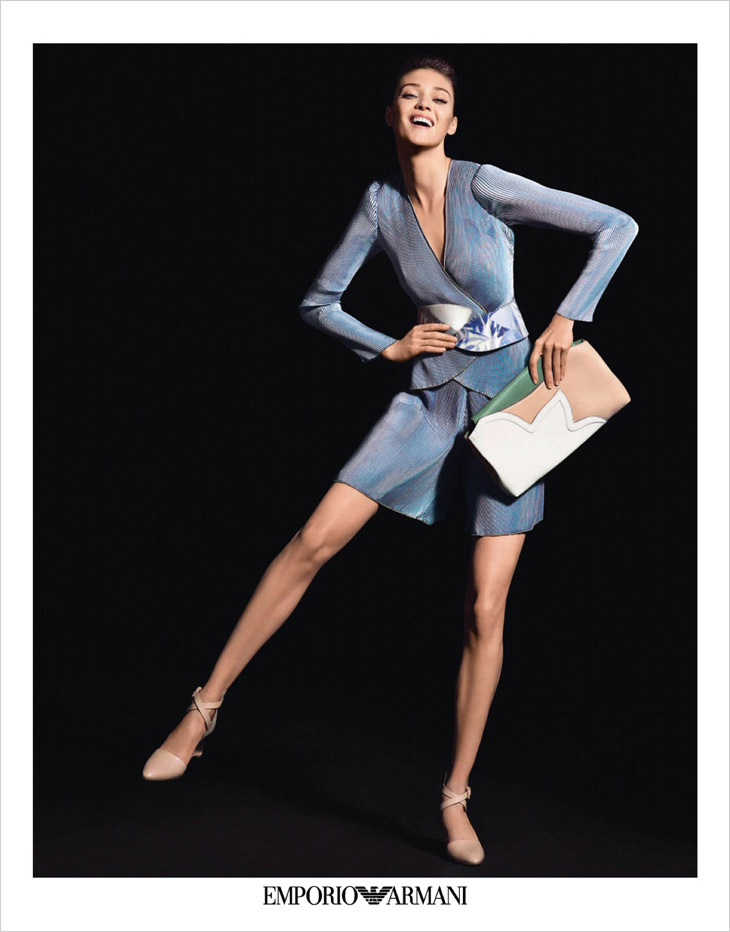 The reveal of Emporio Armani spring summer 2014 campaign shows a chic studio shoot which puts the spotlight on the clothes. The elegant pieces are modeled by up and comers Anais Pouliot, Diana Moldovan, and Daria Pleggenkuhle.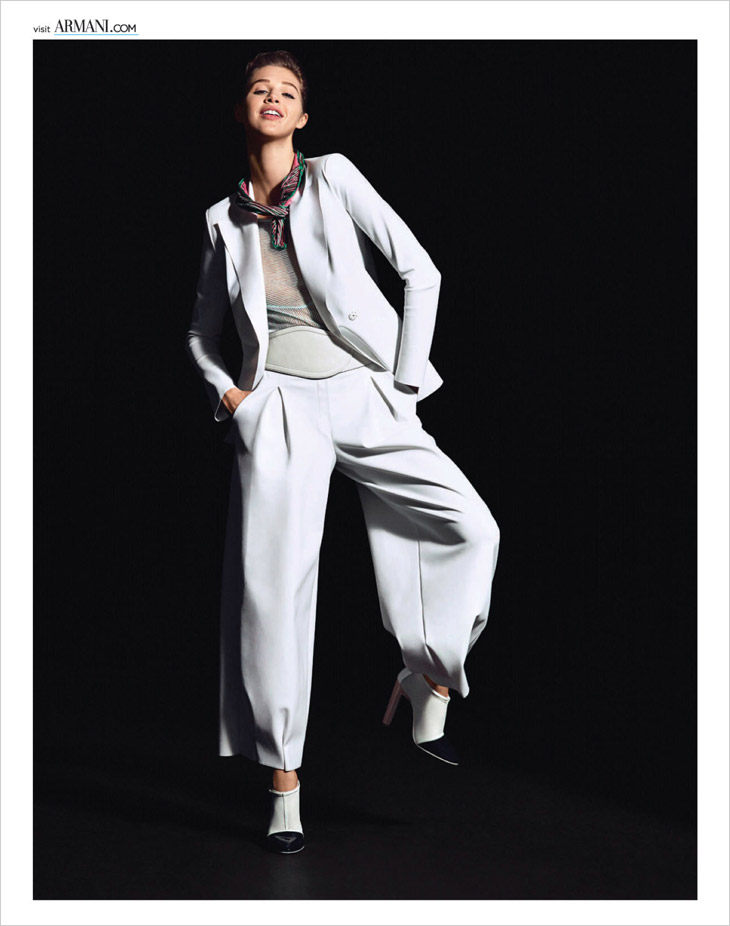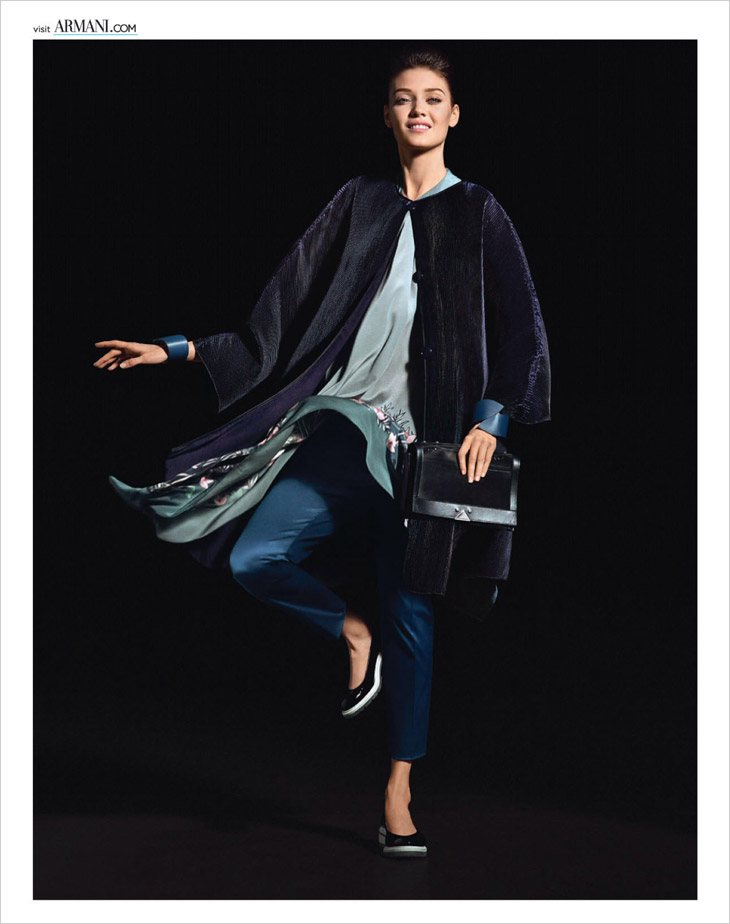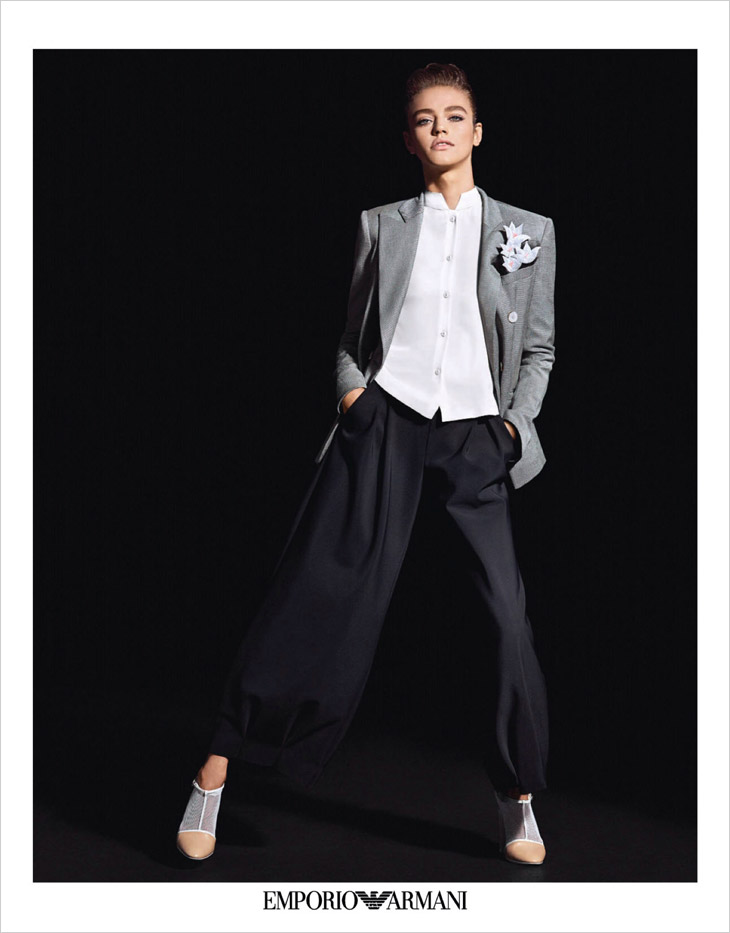 Enchanted, suspended visions of gardens at the beginning of time, where stretches of calm or rippling water reflect shadows of plants, flowers and clouds. This is the legendary natural scene that inspires the new Emporio Armani collection, which through the use of colours and elementary shapes conjures up a symbolic modernity. Poised between realism and abstraction, Emporio Armani suggests an evocative future in which nature is reflected in the rigors of high technology.
The lightness of the fabrics and materials creates subtle shapes for women of apparent fragility. Soft, flowing jackets, sometimes made of technical fabric, flaunt a flawlessly clean line achieved by means of heat-sealing in the place of seams. In the Guru version, they are matched with slim-hip trousers with double pleats and flared legs stretching as far as the ankles. Look out for the sandals with floral motifs and the lightweight leggings that cover the skin like a tattoo and complete the look of dresses and skirts, conveying the effect of an uninterrupted brushstroke that heightens the sense of the entire figure. A horizon of bright blue, blue-grey, and dawn pink. Floral designs in leaf green and the intense shades of tropical blooms. Different floral patterns juxtaposed with minimal black micro motifs, such as geometric shapes reduced to their pure essence. – from Armani.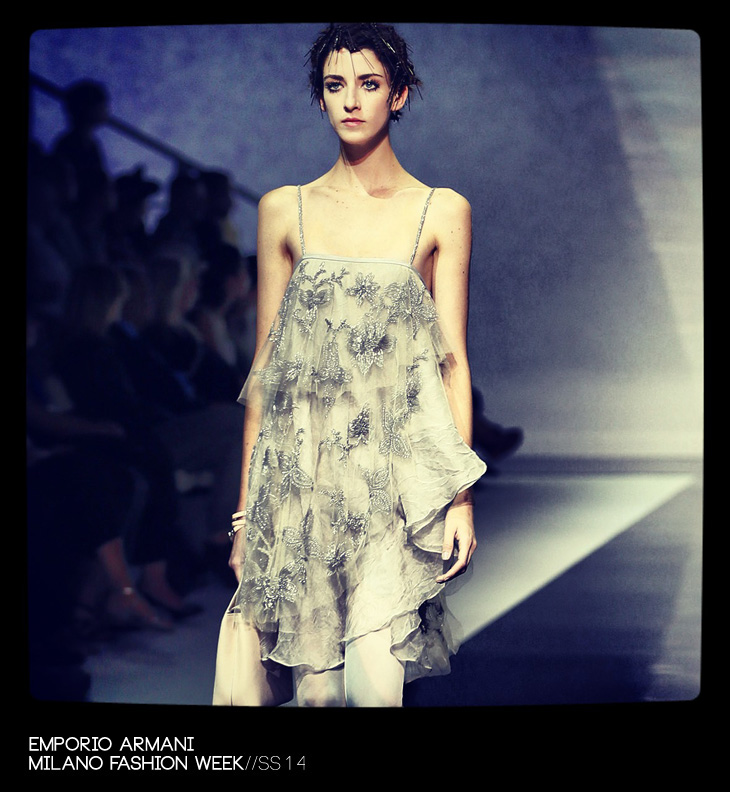 First look of the Emporio Armani Spring Summer 2014 womenswear collection presented today during Milano Fashion Week. The famed Italian designer has created a truly summer taken season, shaped with the sentiment of his very own contemporary elegance. – from our review of the collection, find our favorite SS14 EA looks.