Breaking free from Milan's monochromatic mood, Frida Giannini presented boxy shapes combined with soft, pastel colors for Gucci menswear Fall Winter 2014.
The show started with dreamy shades of pastel pinks, chalky peach and baby blues spread across straight-leg trousers, mohair jumpers, and mod tailored pea-coats. The second half welcomed a moodier shift, with layering items – leather jackets, drainpipe jeans and wool cardigans – all in black.
With Canadian painter Kris Knight referenced in the show notes, Giannini offered a relatively minimal aesthetic, in contrast to her pattern-heavy spring/ summer 2014.
Accessories also played a big role this season, with leather (and one crocodile) tote bags in taupe, toffee and black, folded in half and tucked under the arm.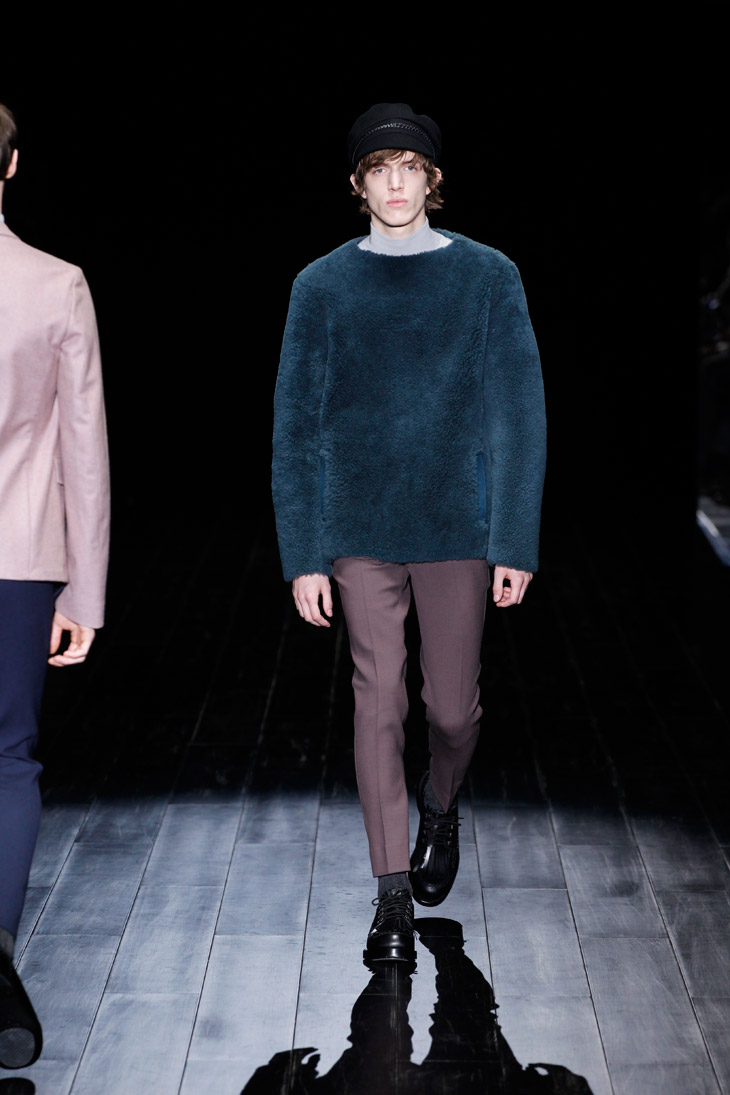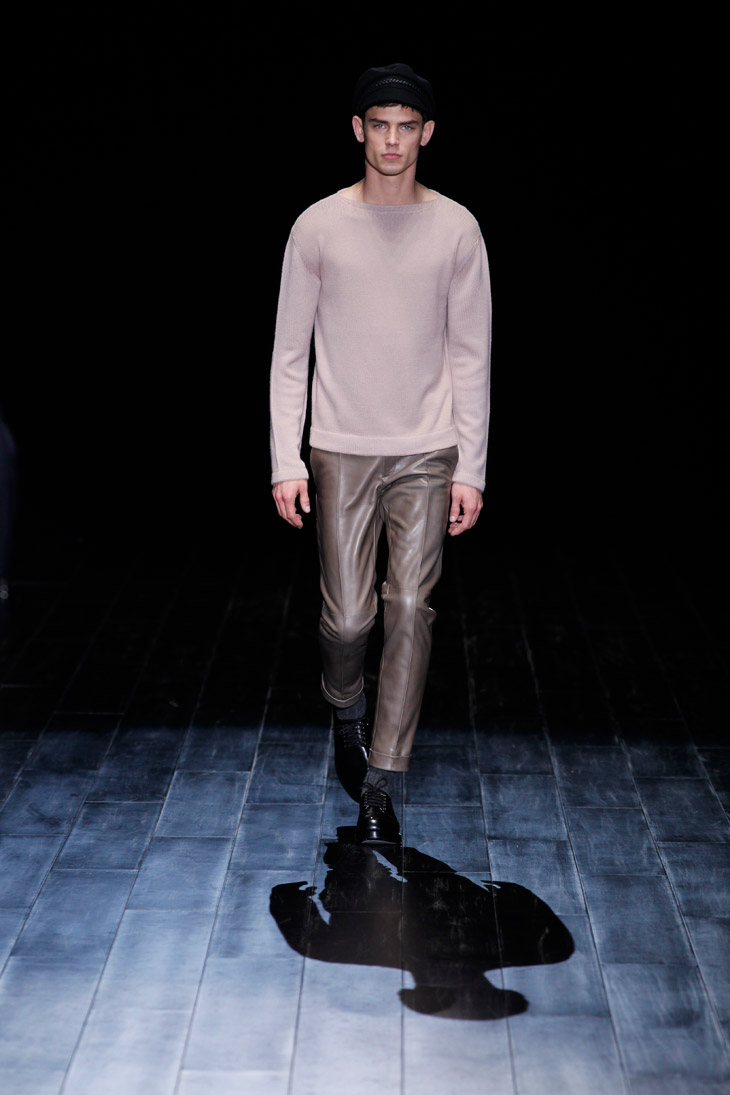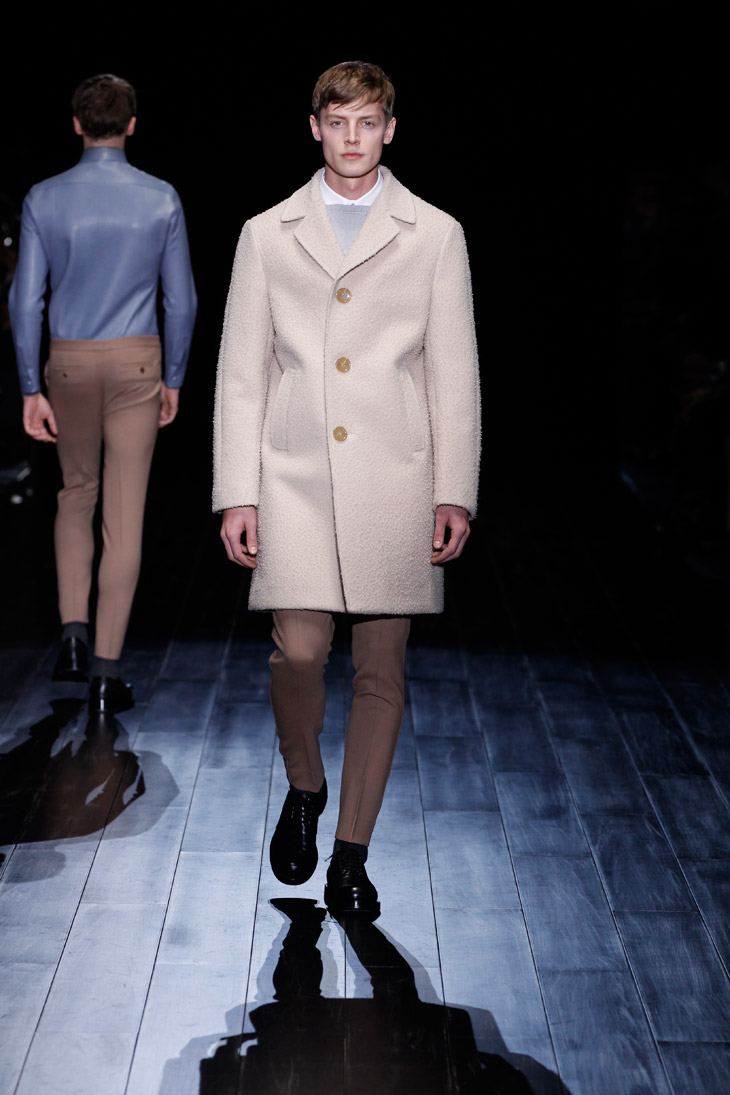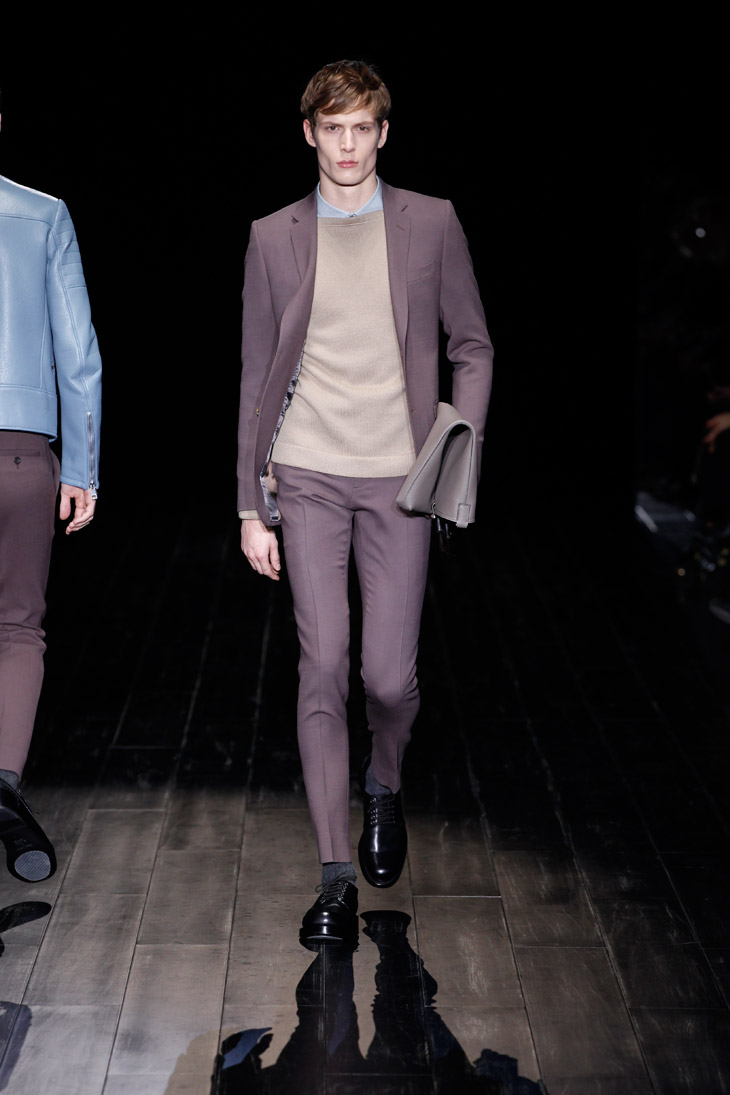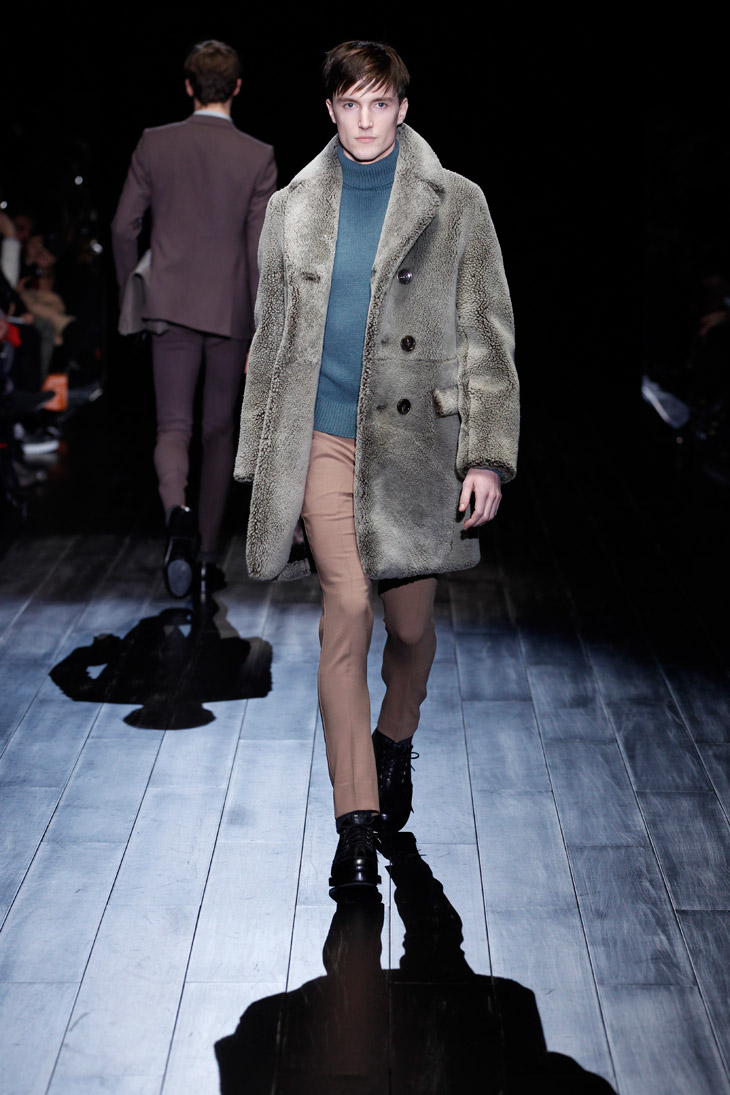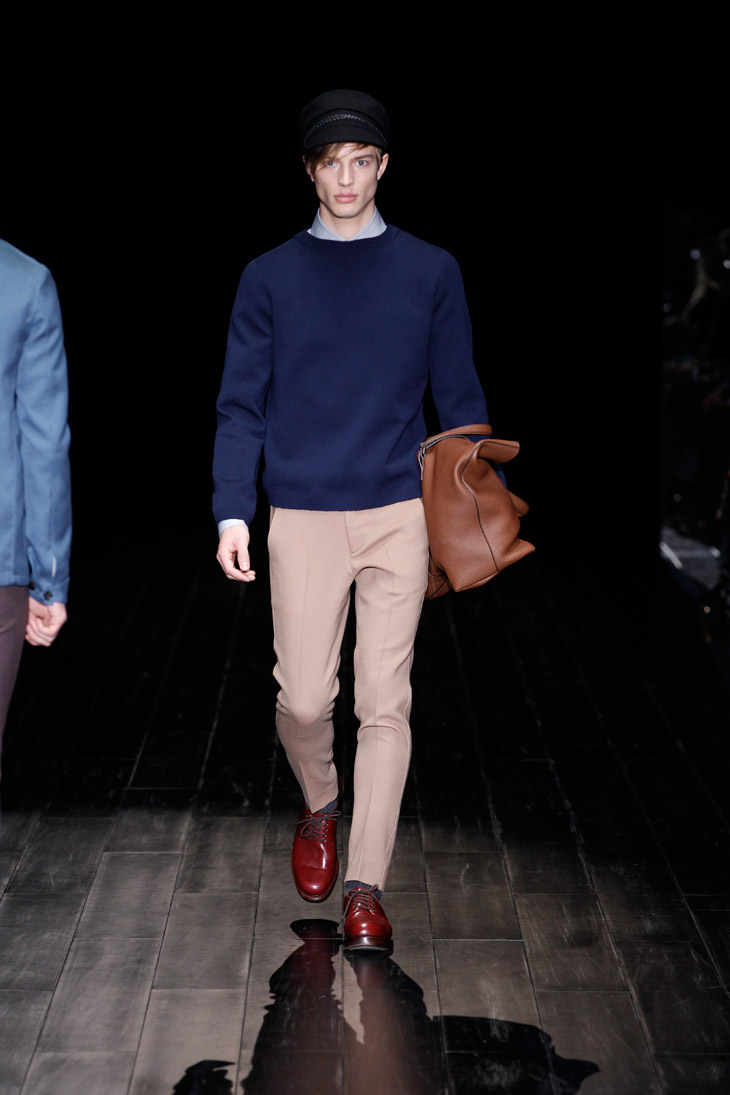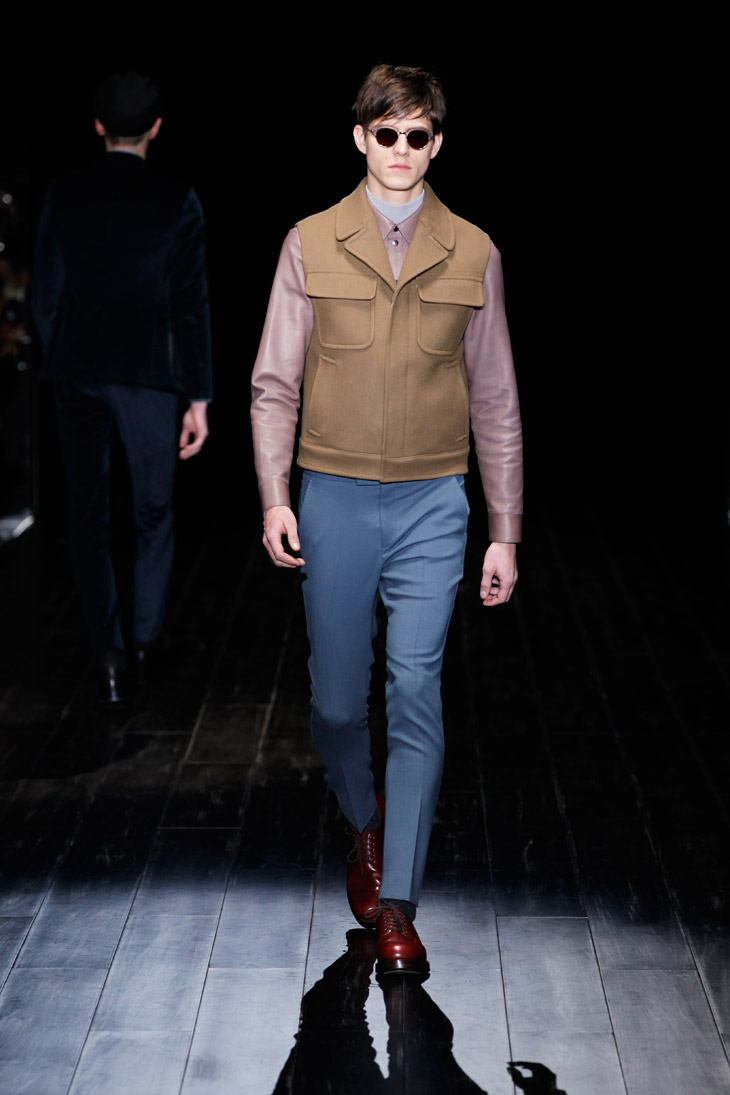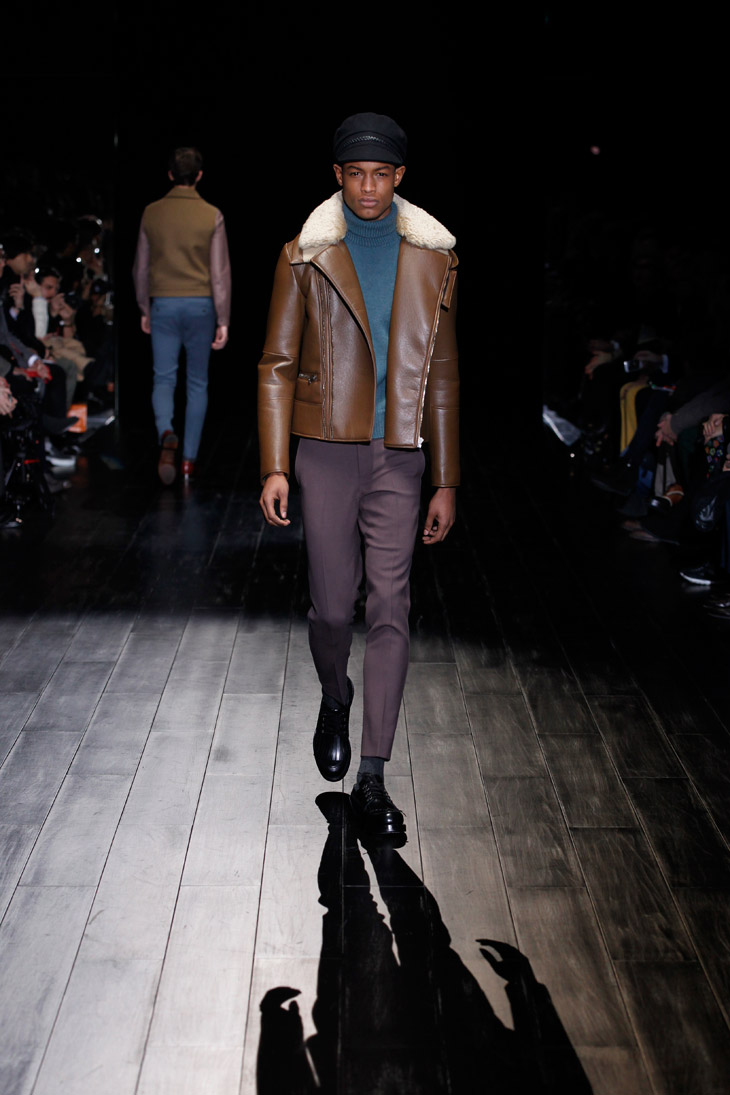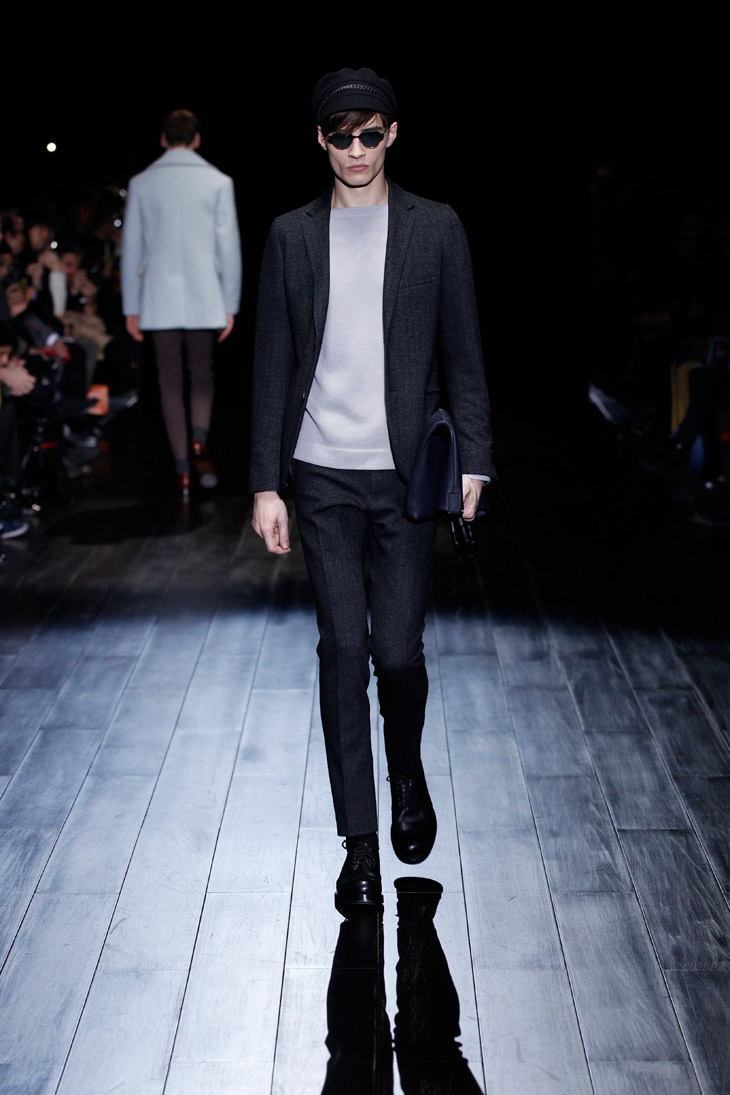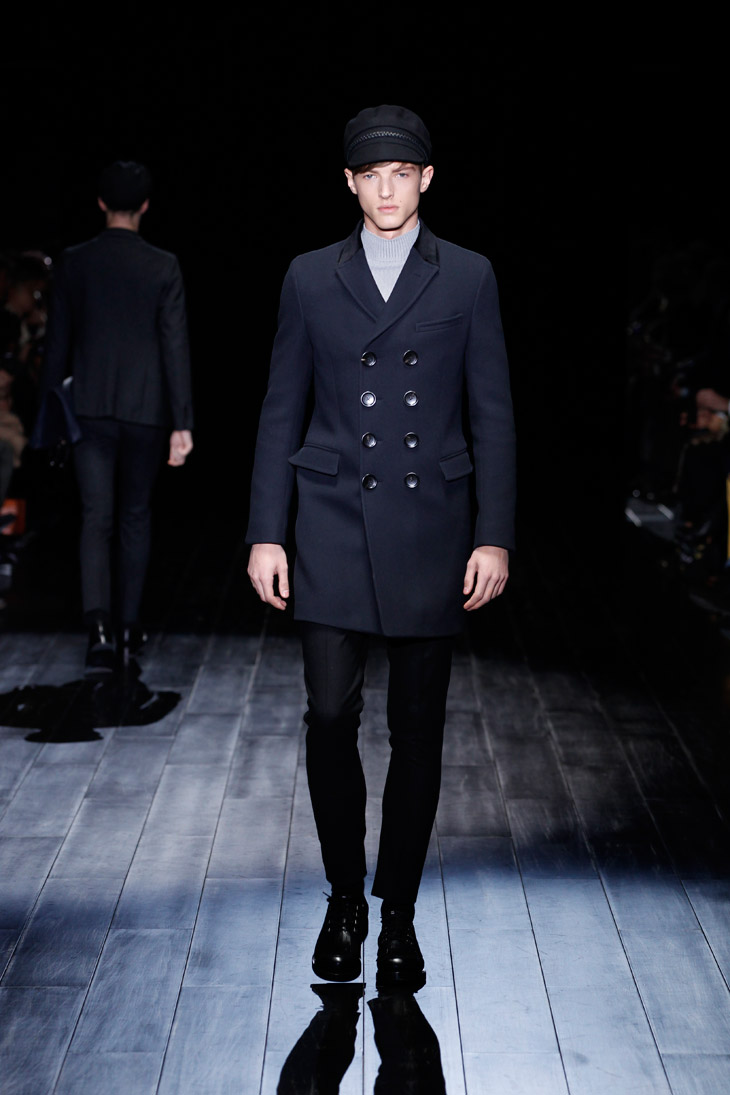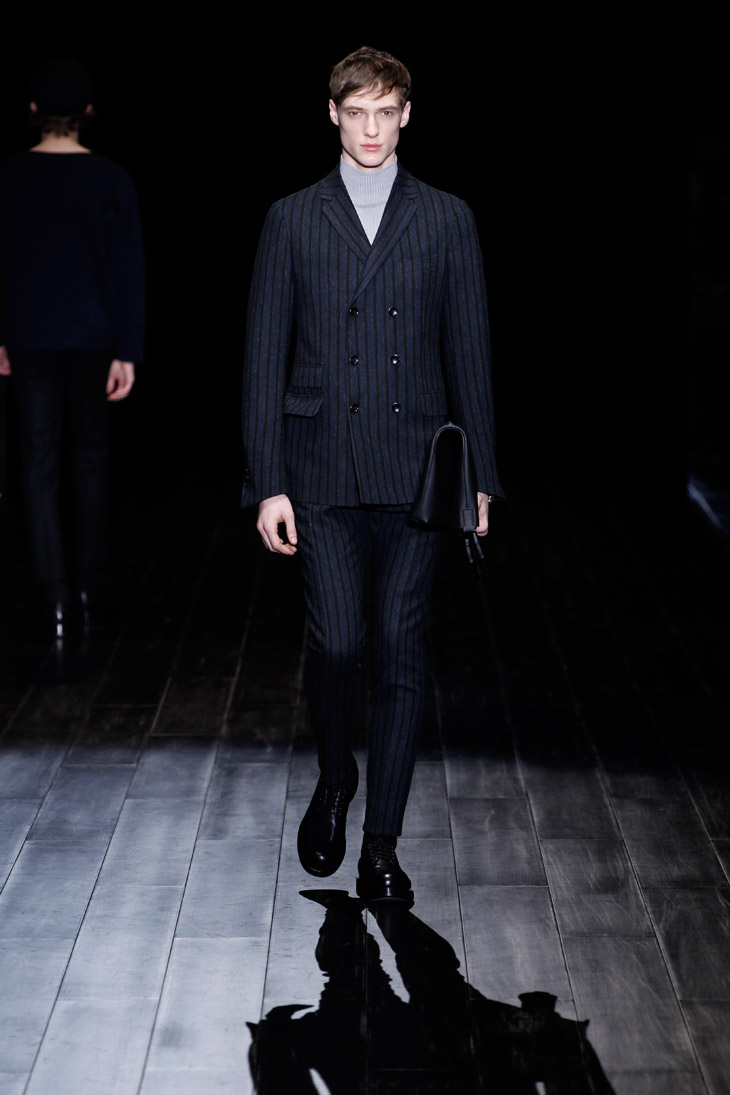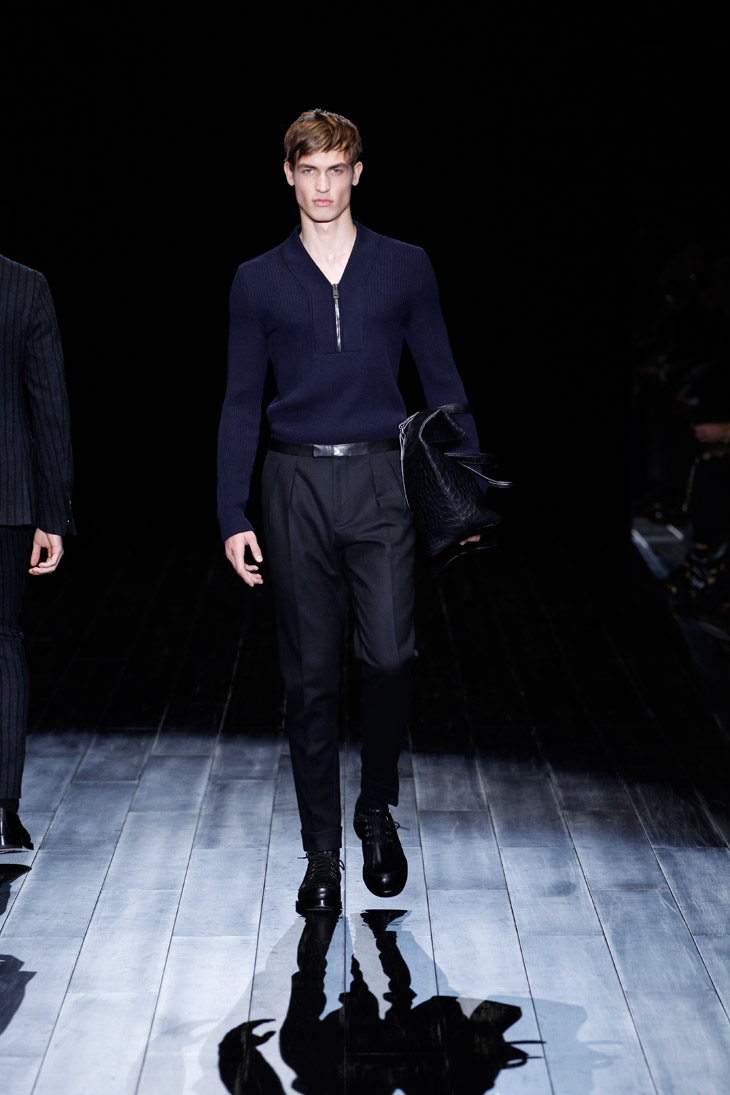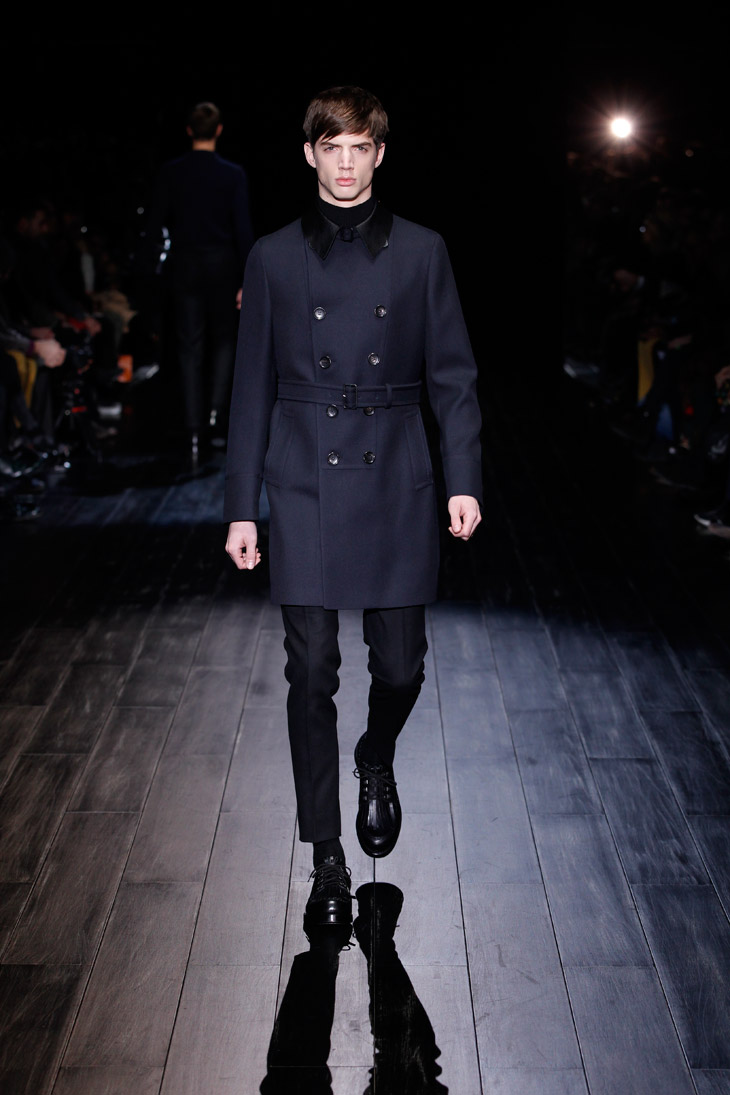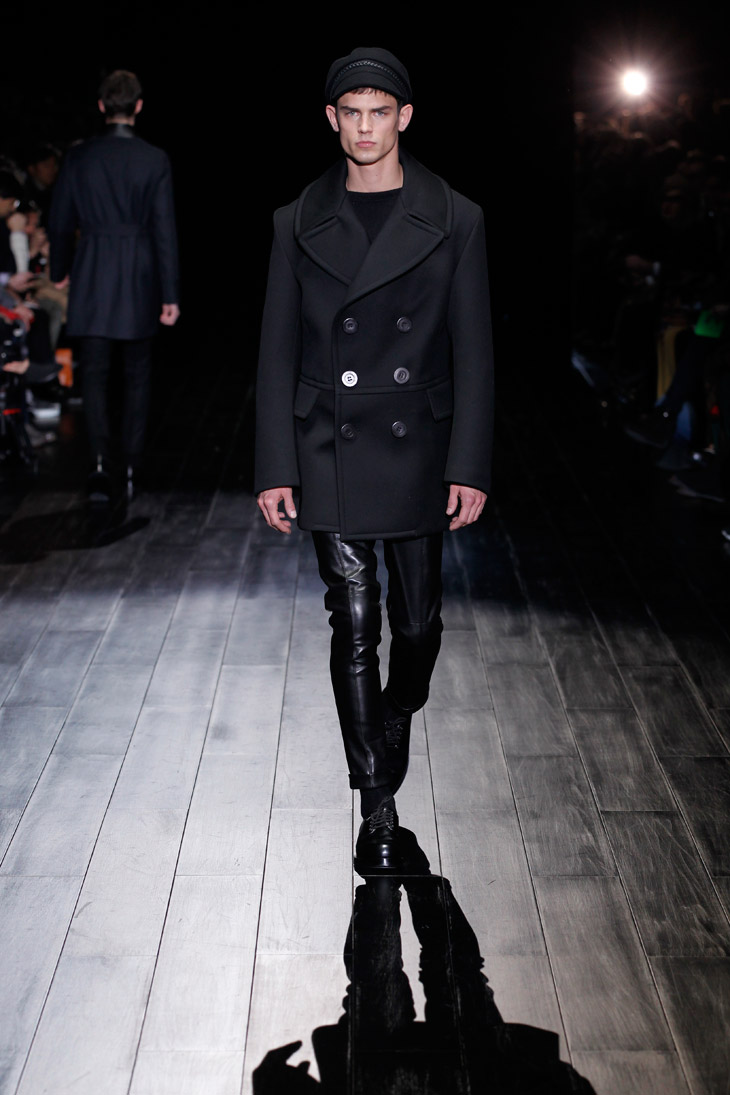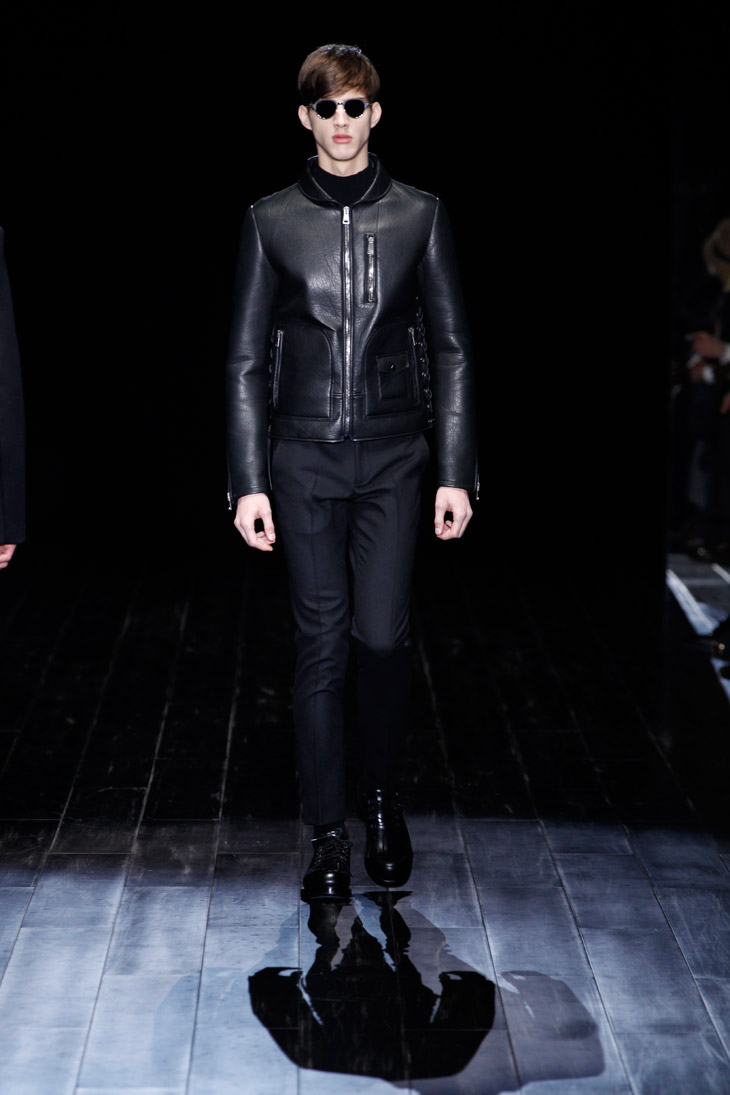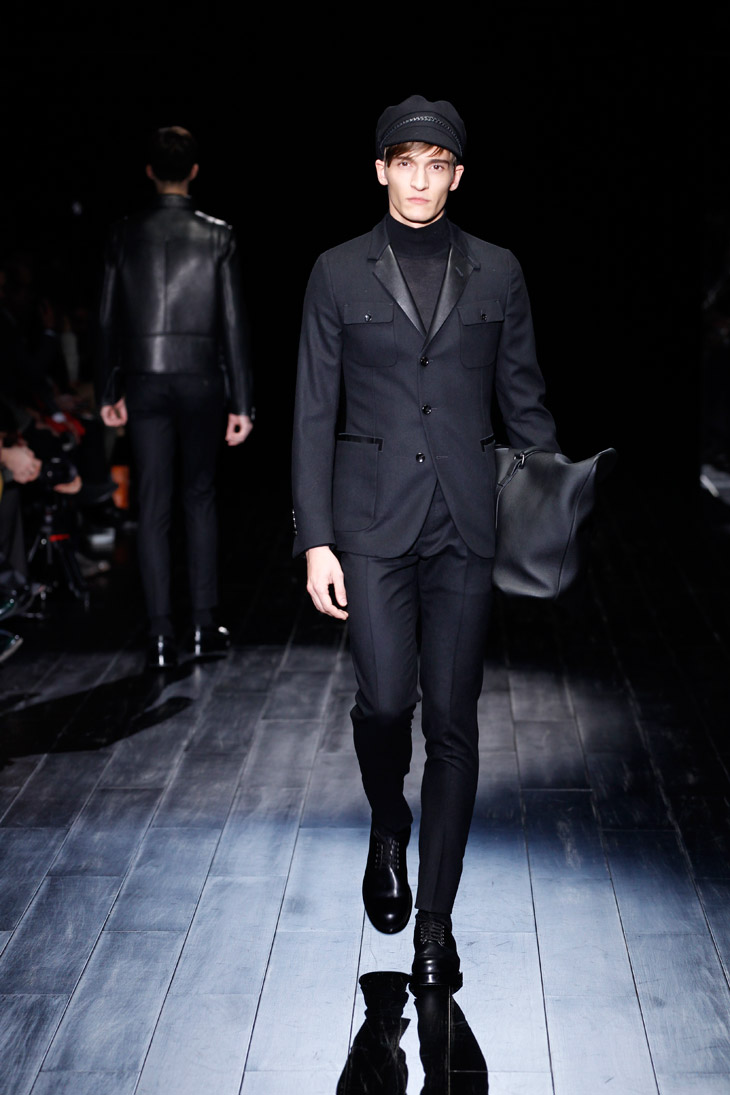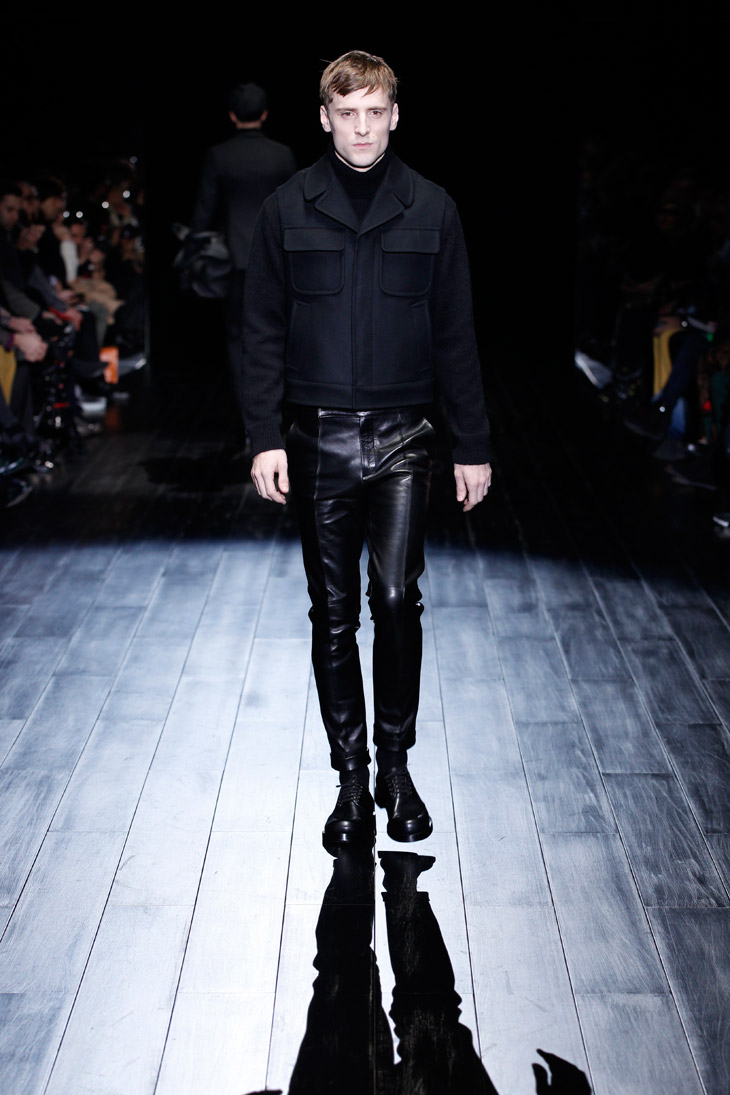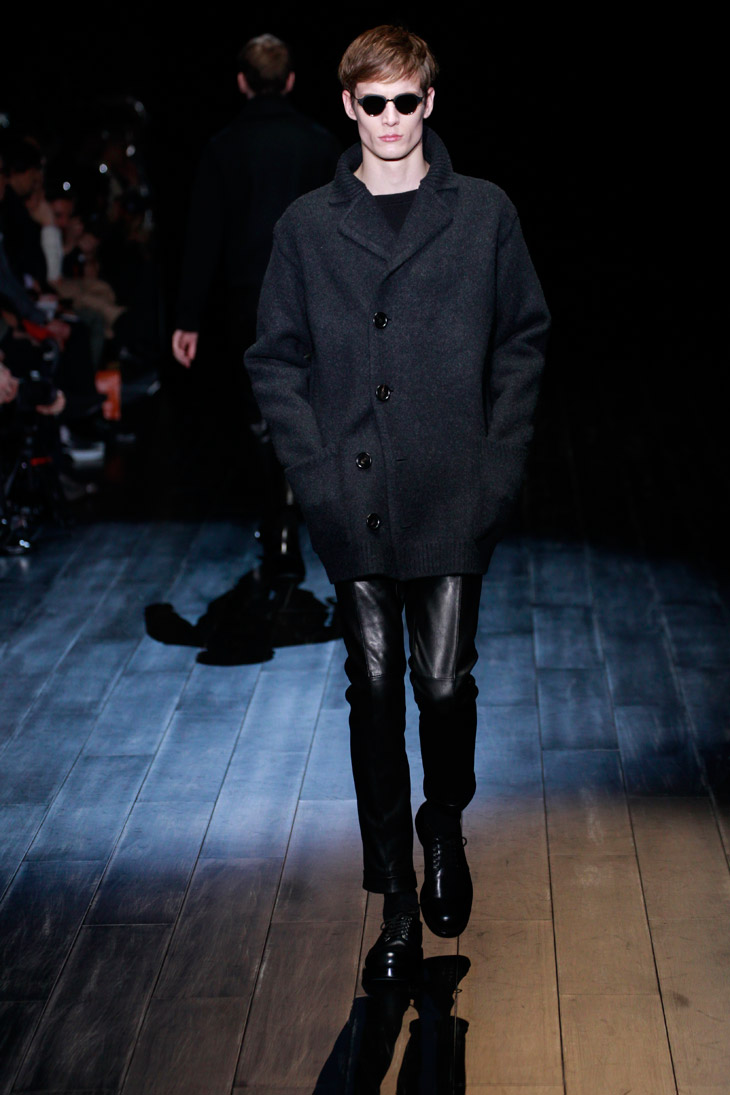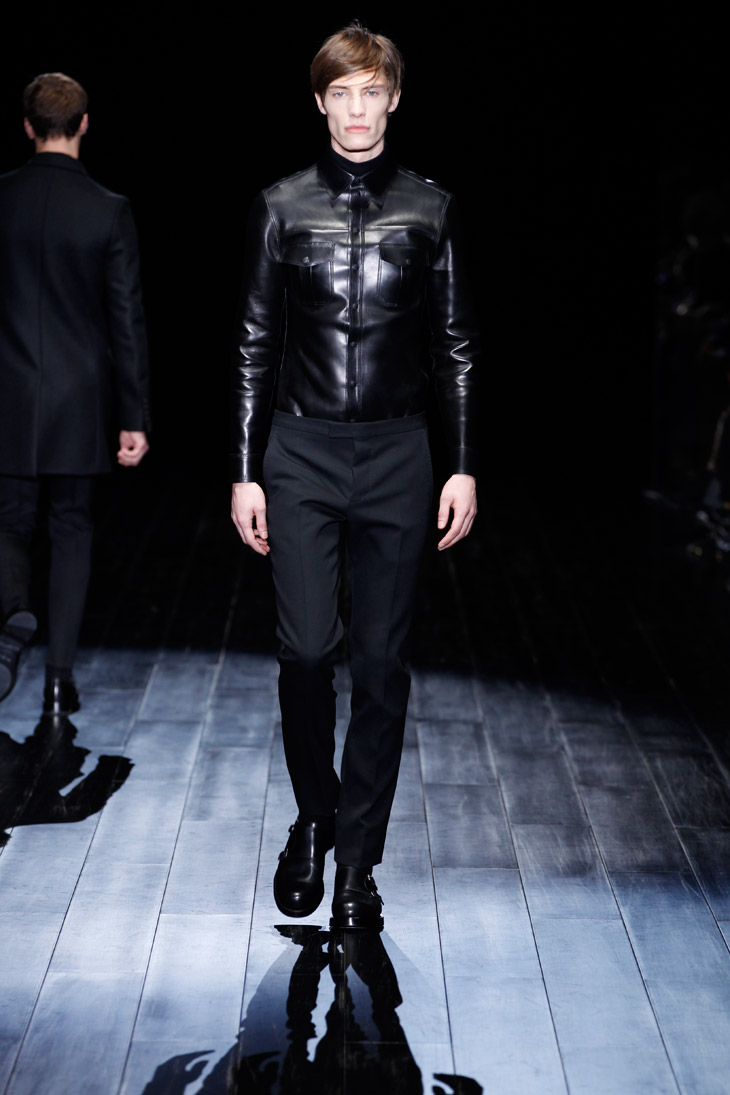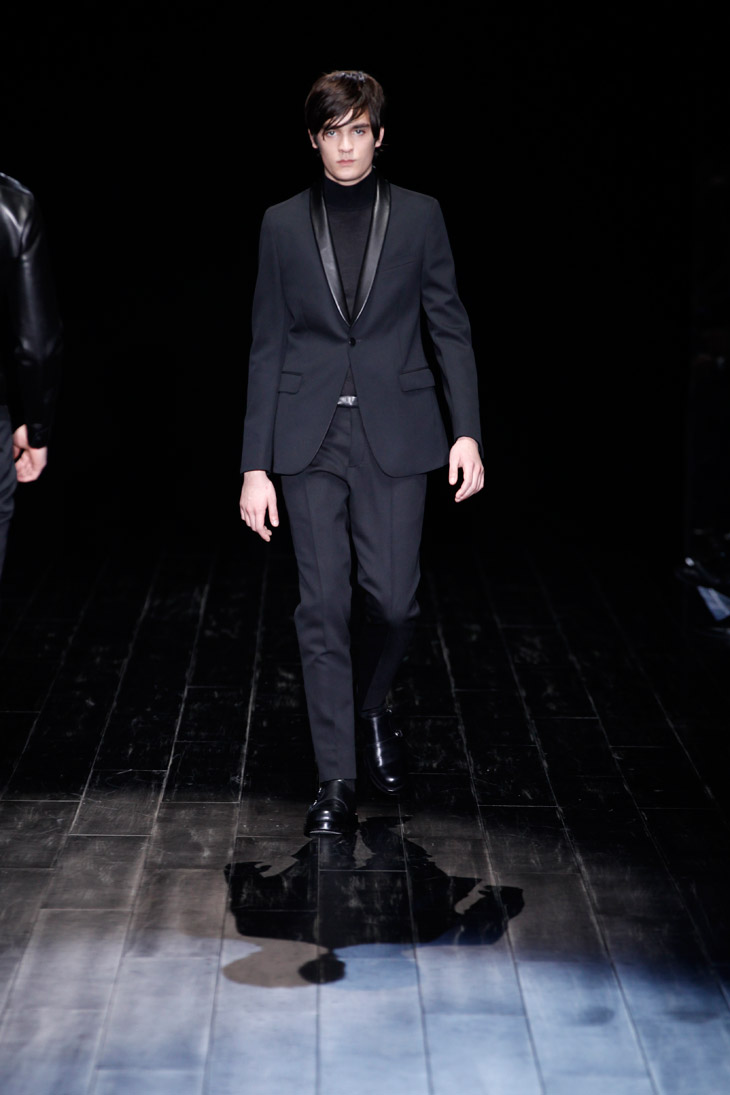 Models: Abel van Oeveren, Adrien Sahores, Alain Fabien Delon Jr, Albert Razumov, Anton Wormann, Arthur Gosse, Baptiste Radufe, Bastiaan Ninaber, Ben Allen, Benedikt Angerer, Benoni Loos, Charlie Timms, Clement Chabernaud, Conrad Bromfield, Felix Gesnouin, George Barnett, Janis Ancens, Jason Anthony, Kai Keller, Luca Stascheit, Luuk van Os, Matthijs Meel, Matvey Lykov, Ollie Greb, Tommaso de Benedictis, Xavier Buestel
Review written by Kati Chitrakorn Follow @kchiox
For more of the label log on to: www.gucci.com