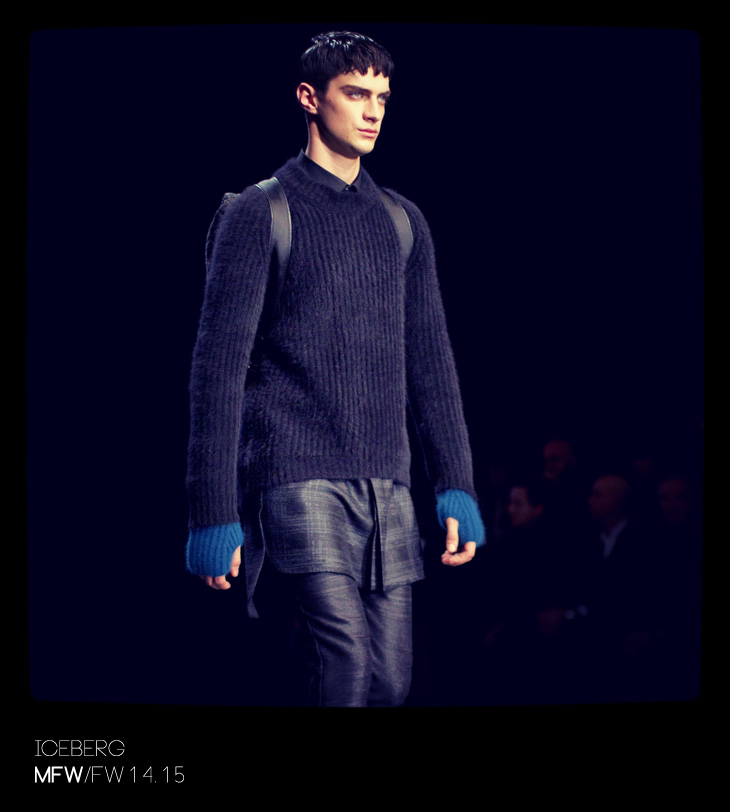 What makes ICEBERG so undeniably cool? The question deserves an intense a study, simply that is the impression we get after each and every ICEBERG menswear show in Milano. The cool-factor might be eternally stuck to the label due to its heritage. Dating back to the days of Jean-Charles de Castelbajac and his cartoon sweaters. However, that is easy to dismiss taking only in consideration countless labels who lost their edge throughout the years.
While targeting a younger, yet style conscious buyer ICEBERG designer and his team, still manage to keep that indie sentiment of the brand. It is not hyped, and it is not overexposed, which makes it just right. It is coveted, yet still refreshing.
Believe it or not with Become A Hero theme, the creative director and his team were inspired by Batman himself. These superhero's of menswear are clad in no doubt modern yet contemporary pieces. Special attention was given to understanding the shape of material, shaping the clothes to compliment the selected materials. Same goes to the use of prints and textures which took the center stage at the backdrop of label's Milano Fashion Week runway show (don't miss the dynamic runway video above).
The two souls and two personalities animating the collection co-exist in perfect unison in the combination of luxurious and modern fabrics, along with knits in latest-generation expressions. Setting the tone are prints that bypass typical geometric patterns in favor of degradé and explosive tridimensional effects. Wool/silk coats, jacquard jackets, neoprene sweatshirts, silk and poplin shirts, classic trousers all create an impressive sense of optical illusion. – from Iceberg
Colours while no doubt winter inspired, allow the black to take the lead, but not to dominate. Textures and prints make the collection's palette rich and engaging, and the winter tones break even with the use of melange, navy blue, gray nuances, dark red and variations of saturated green.
For more of our favorite fall winter 2014.15 mens looks captured by our fashion week photographer Maud Maillard, continue below: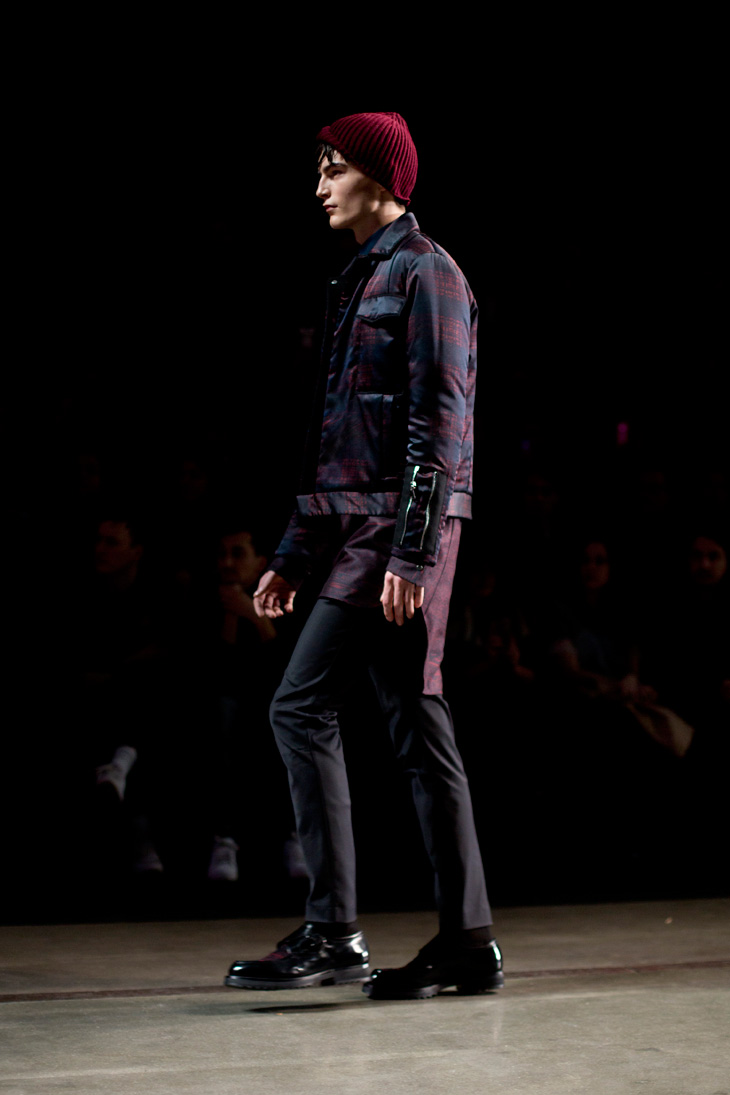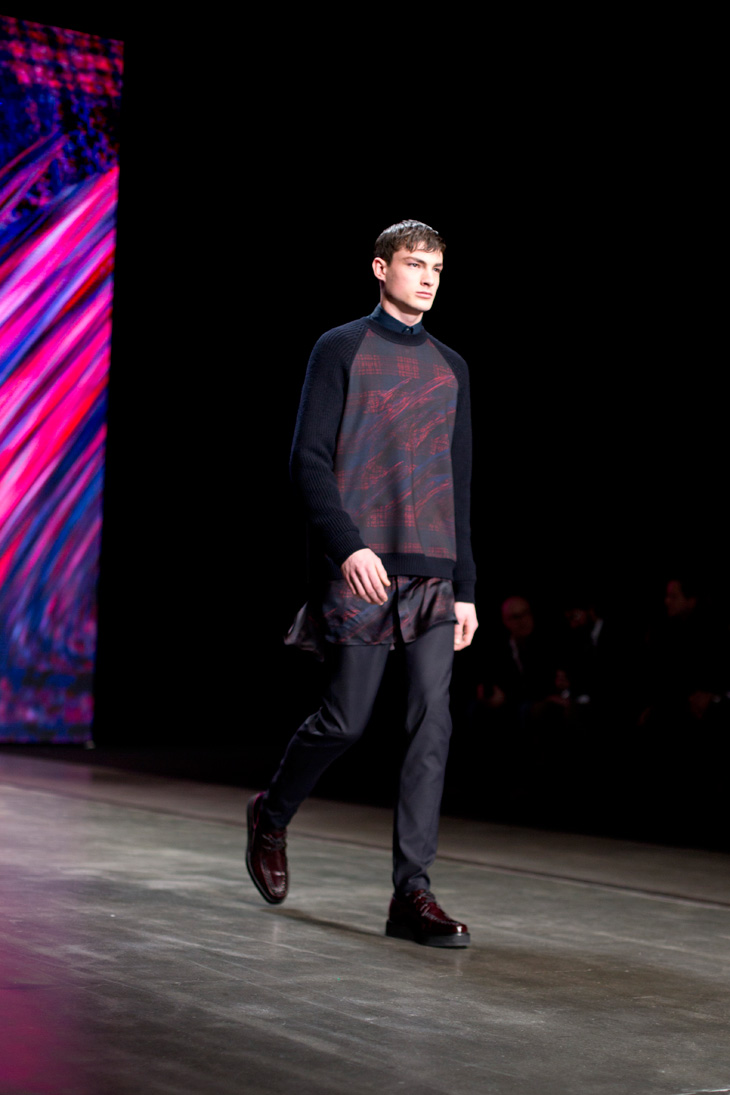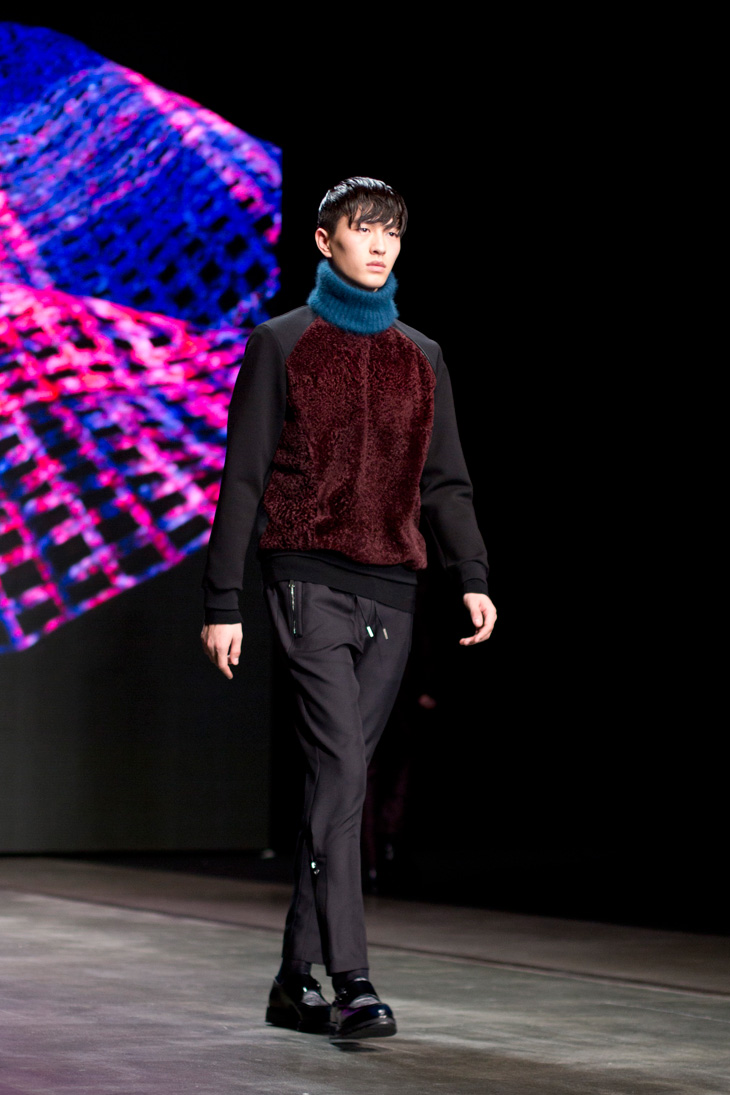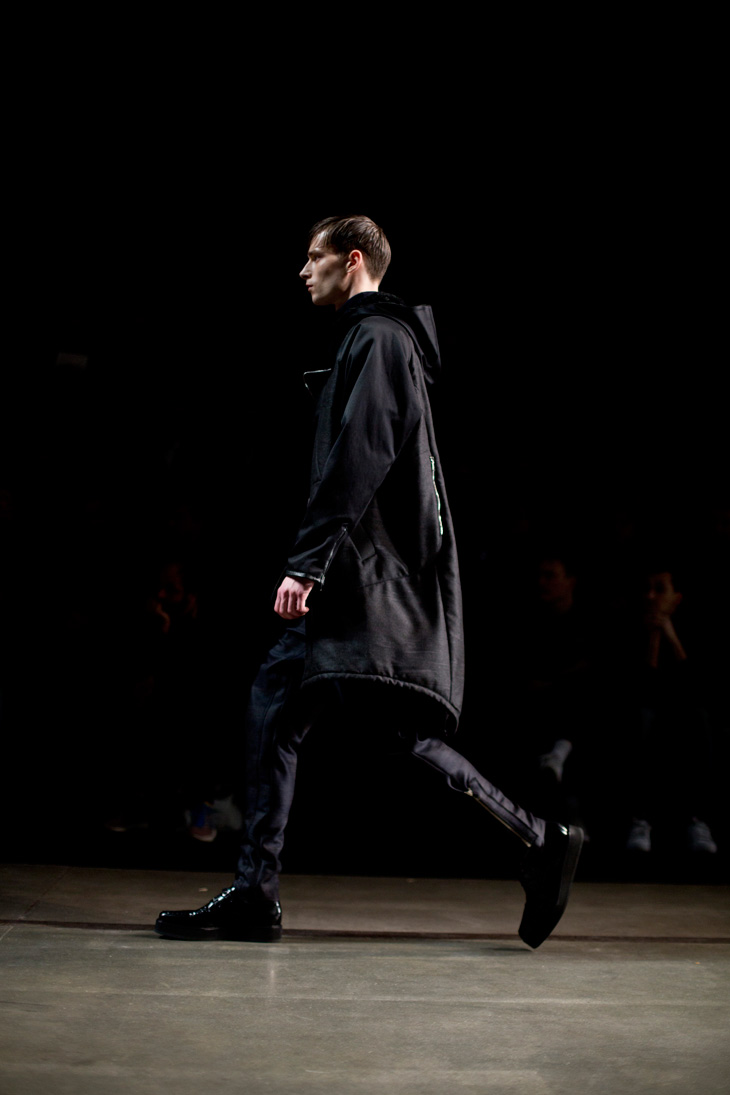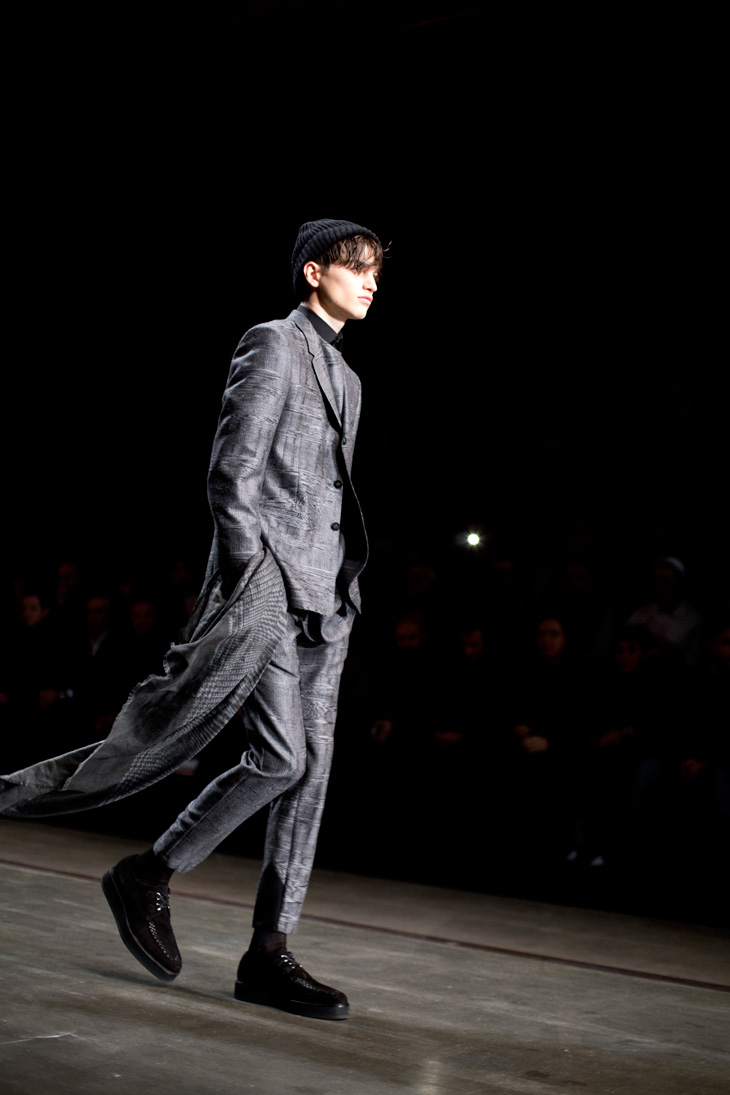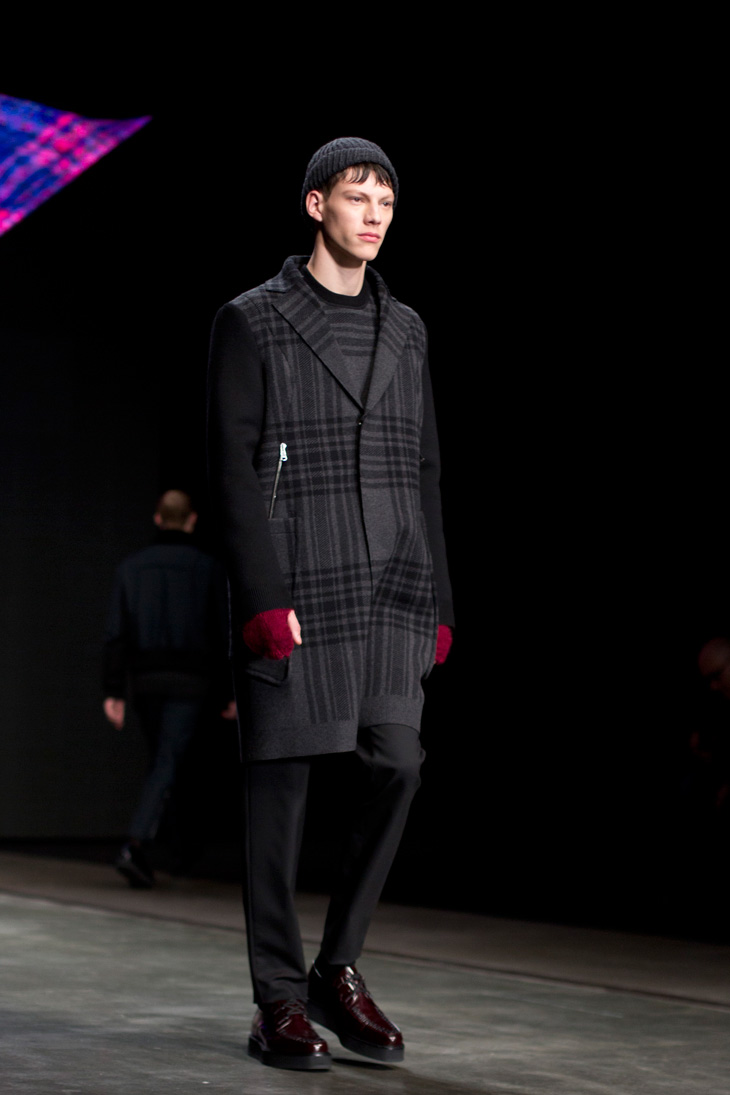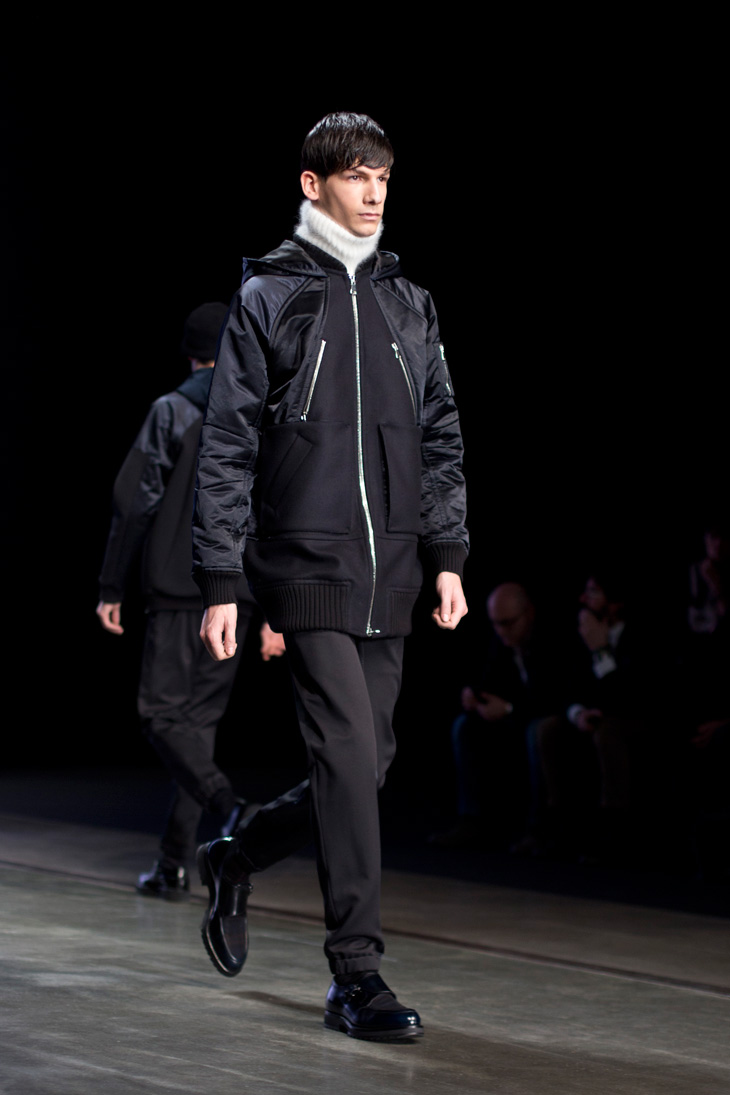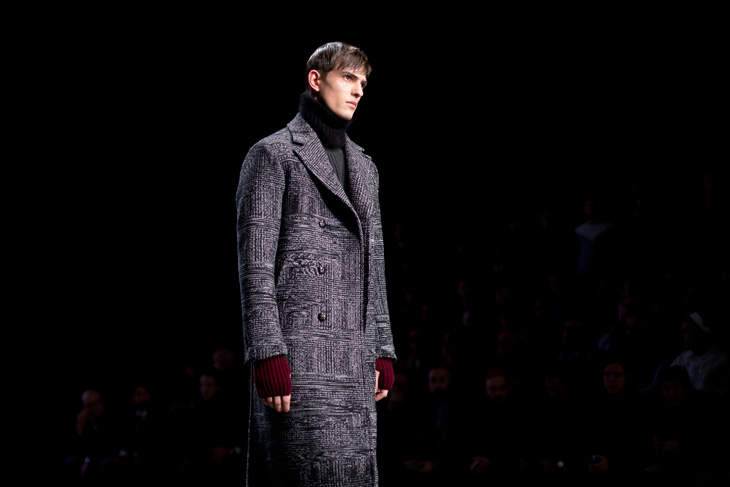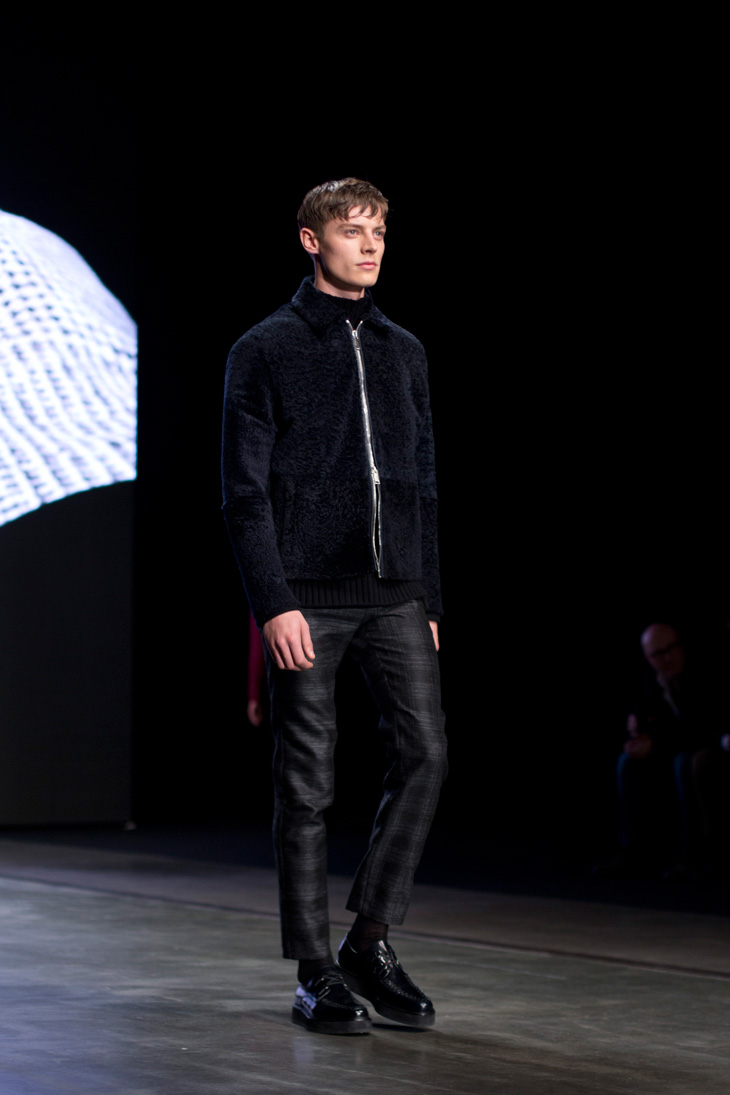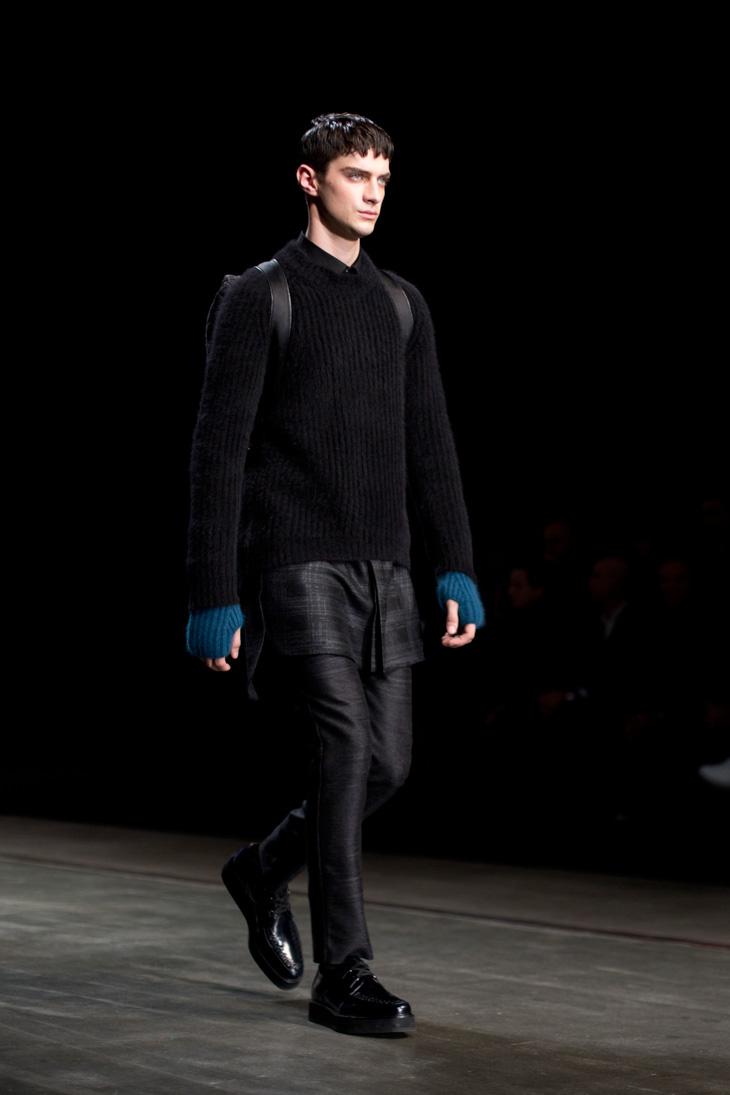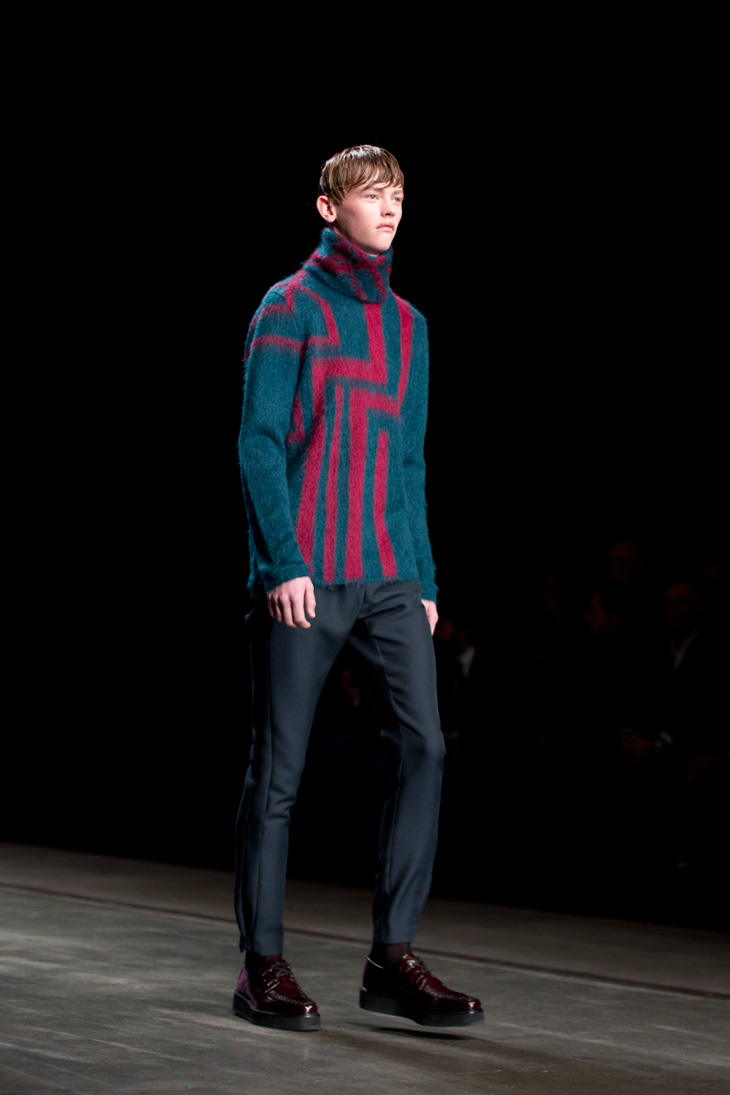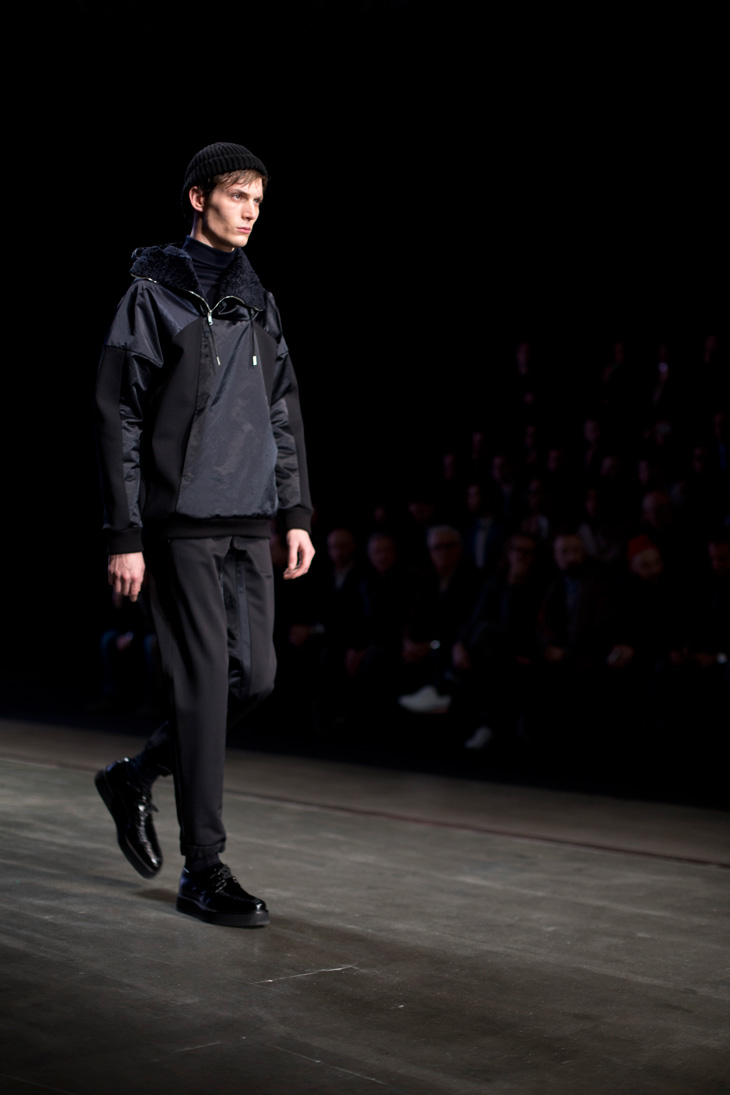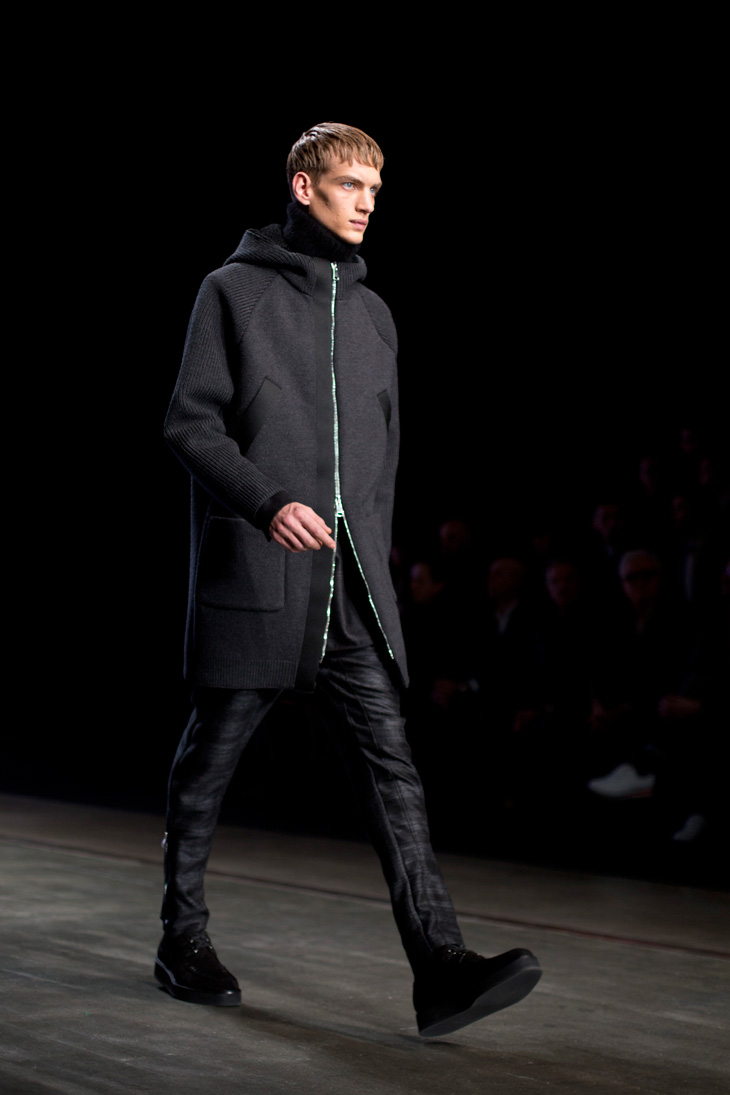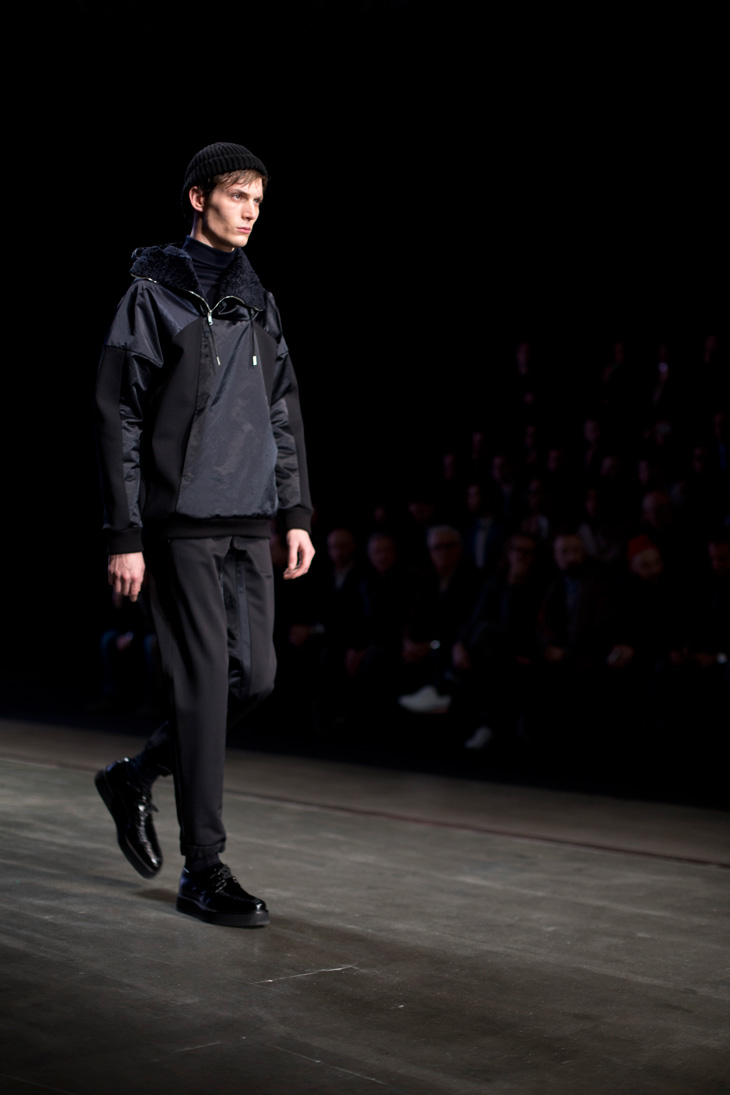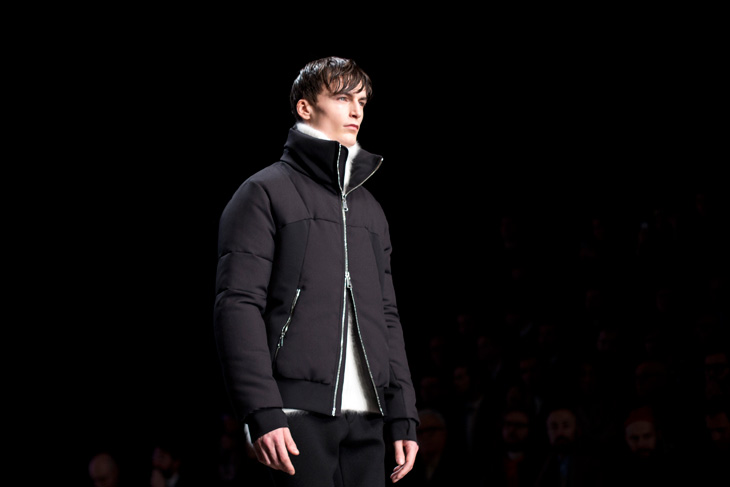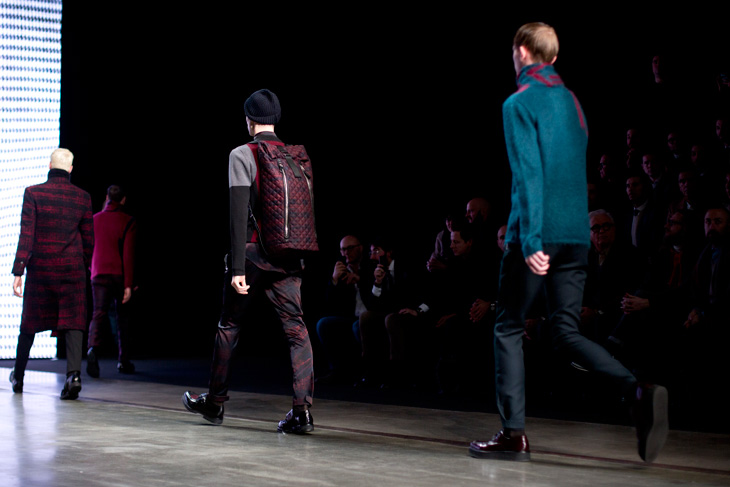 For more of the backstage action log on to our MALE MODEL SCENE.
Abel van Oeveren, Alexander Ferrario, Benjamin Jarvis, Dan Kling, Darwin Gray, Duncan Proctor, Felix Gesnouin, Felis Riess, Guerrino Santulliana, Ian Sharp, Janis Ancens, Jin Dachuan, Jack Chambers, Jeremy Matos, Joey Rogers, Laurie Harding, Matthew Bell, Matthijs Meel, Michael Lange, Nemanja Maksic, Paul Boche, Robbie McKinnon, Sam Freedberg, Sam Maouchi, Stephen Smith, and Tommaso de Benedictis,.
All Photos © Maud Maillard. Review by Zarko Davinic @designscene