Julian Zigerli Fall Winter 2014
|
Berlin based designer Julian Zigerli tastes the Milan runway as the special Milan Fashion Week guest of Mr Giorgio Armani taking designer's massive space at Teatro Armani. Julian has presented his colourful vision of the Fall Winter 2014 season, reinterpreting menswear classics into his very own signature pieces. Having to fill in big shoes at Teatro Armani the designer has we believe managed to live a mark on the fashion week scene. Is Milan the new home of Zigerli's time will only tell. While the initiative by the house of Armani is more than inspiring, sadly for us it seemed like a simple grant of the space for mere couple of hours.
With London: Collections Men meaning business, Milan needs to step it up, and seriously there is no time to full around. Hopefully moves like this one by Mr. Armani are heading the salvation of Milan Fashion Week in the right direction. However we wish more of a buzz was generated for Julian, since he certainly has a unique vision to showcase.
Discover more of Julian's fall winter 2014.15 men's collection below, with our favorite looks photographed by our fashion week photographer Maud Maillard.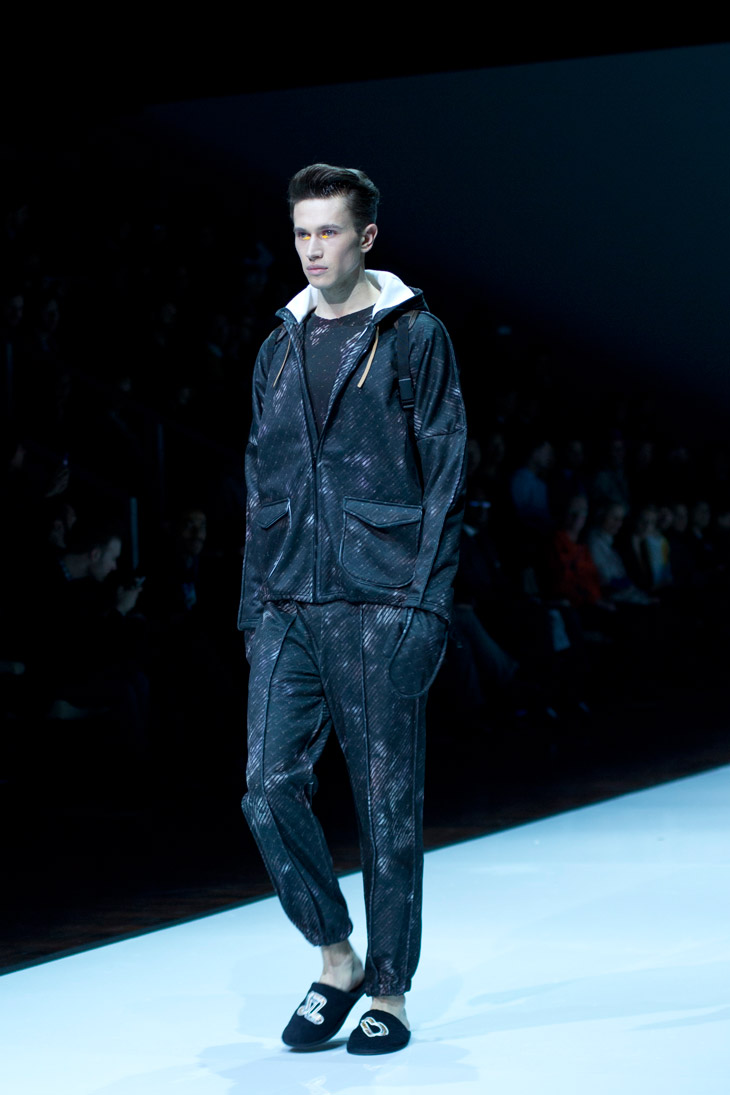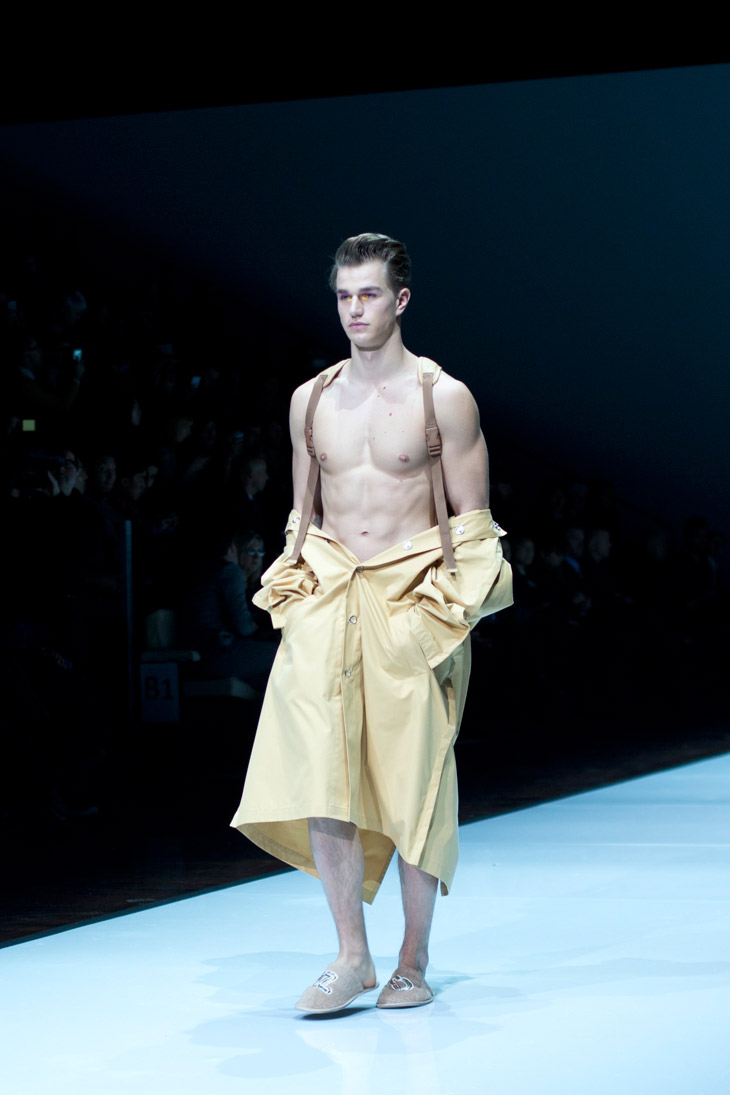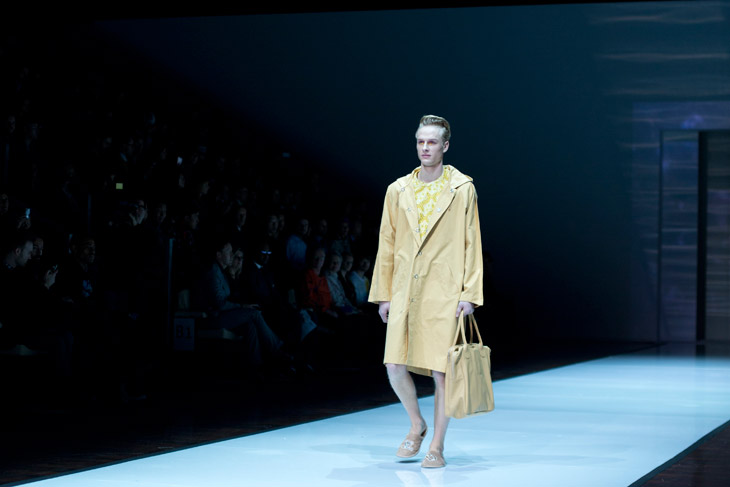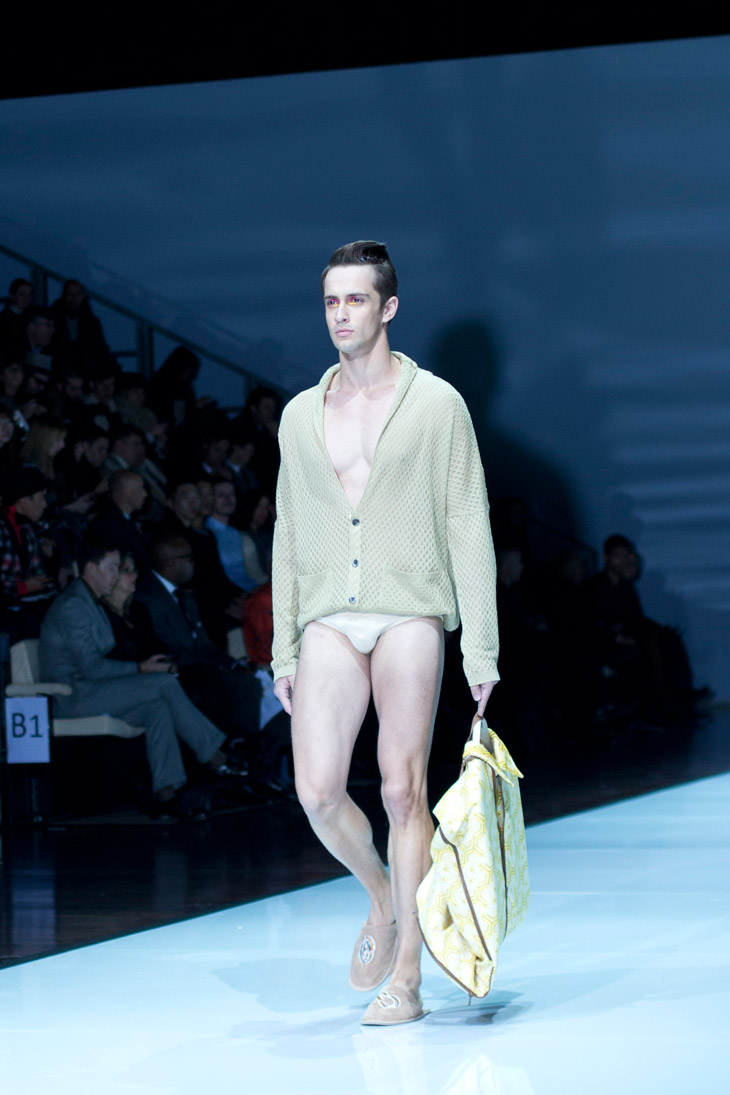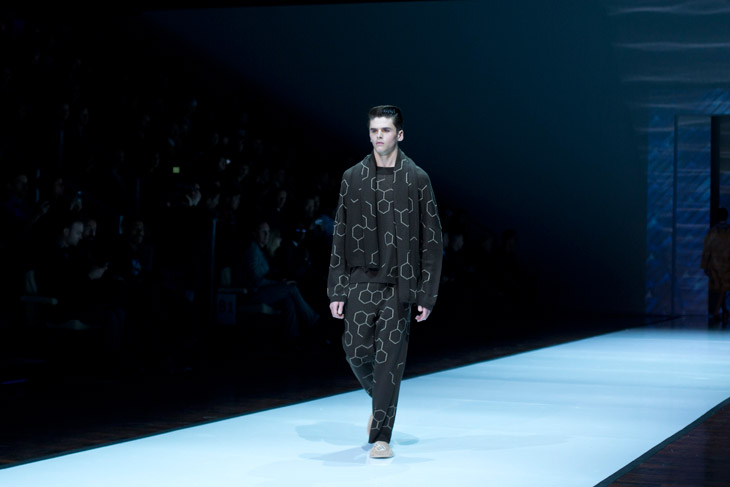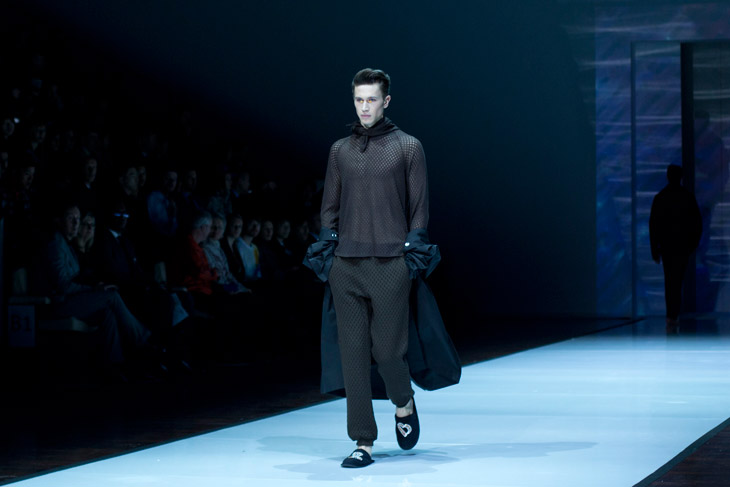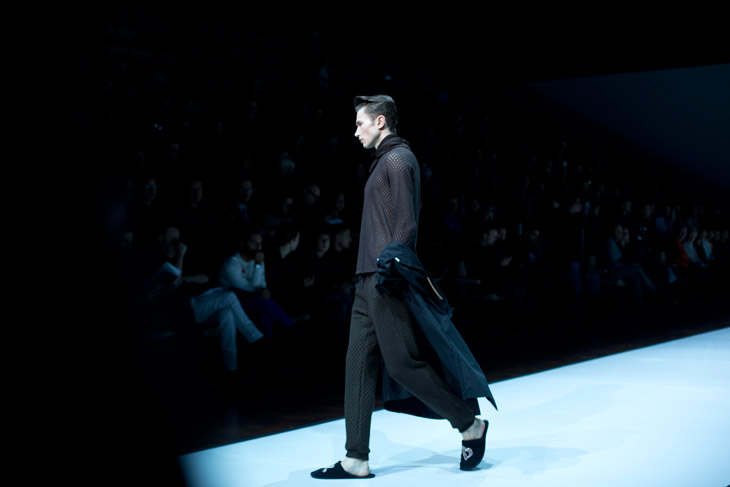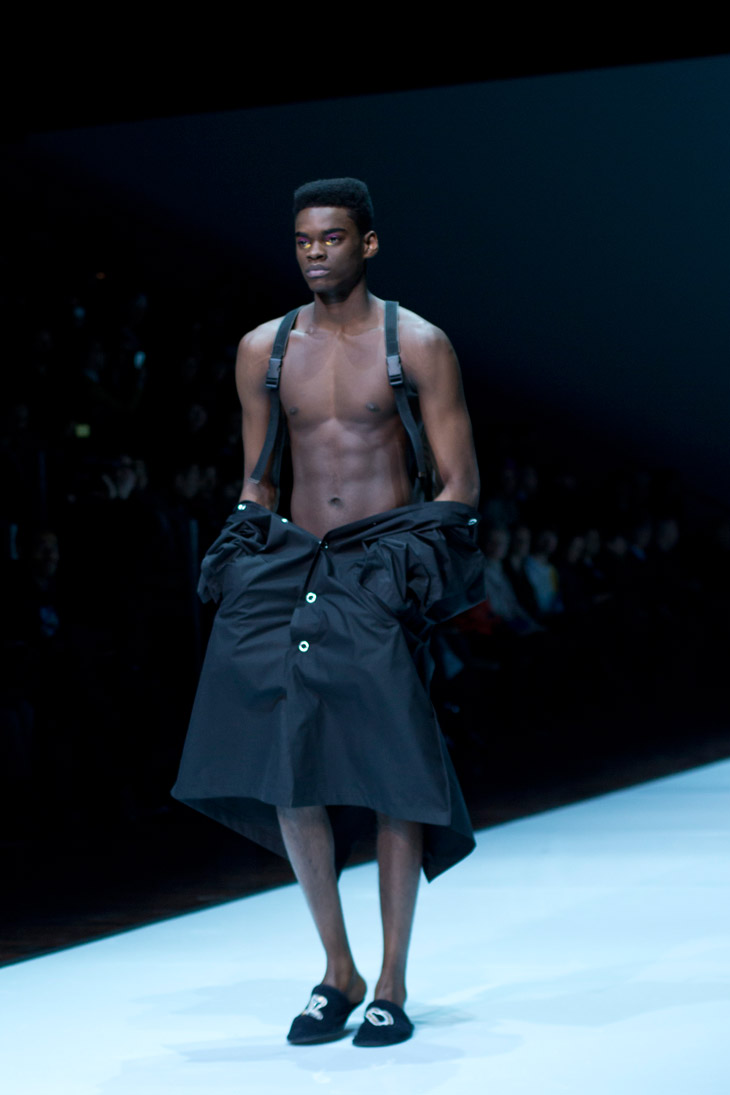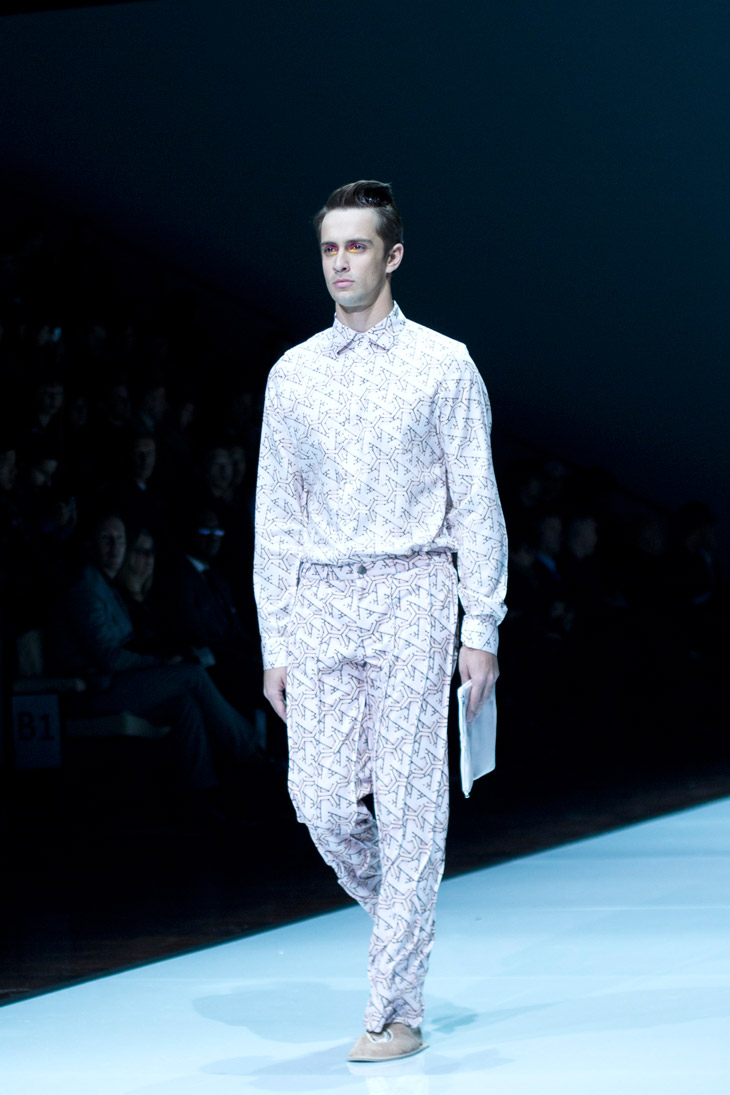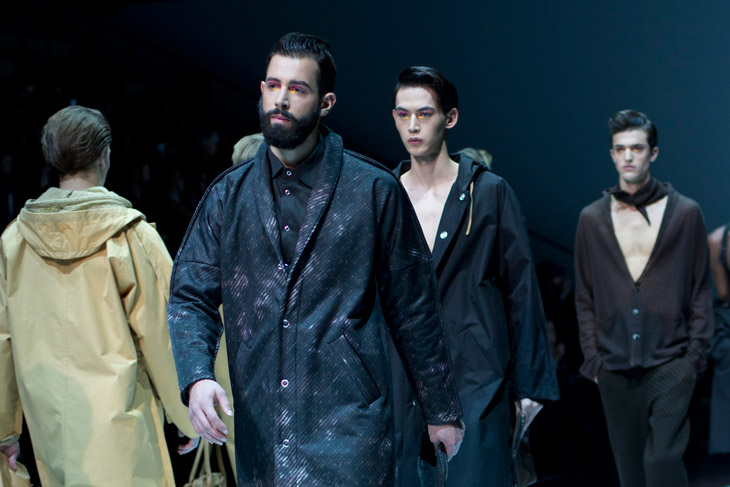 Models: Charlie Adshead, Eric Shostak, Frederik Meijnen, Gabriel Sihnel, Gus Haughton, Joel Burger, Laurin Krausz, Luca Paetznick, Sven Stoop, Tang Xiaotian, Victor Gorincioi
Website: www.julianzigerli.com | photos by Maud Maillard, review by Zarko Davinic @designscene