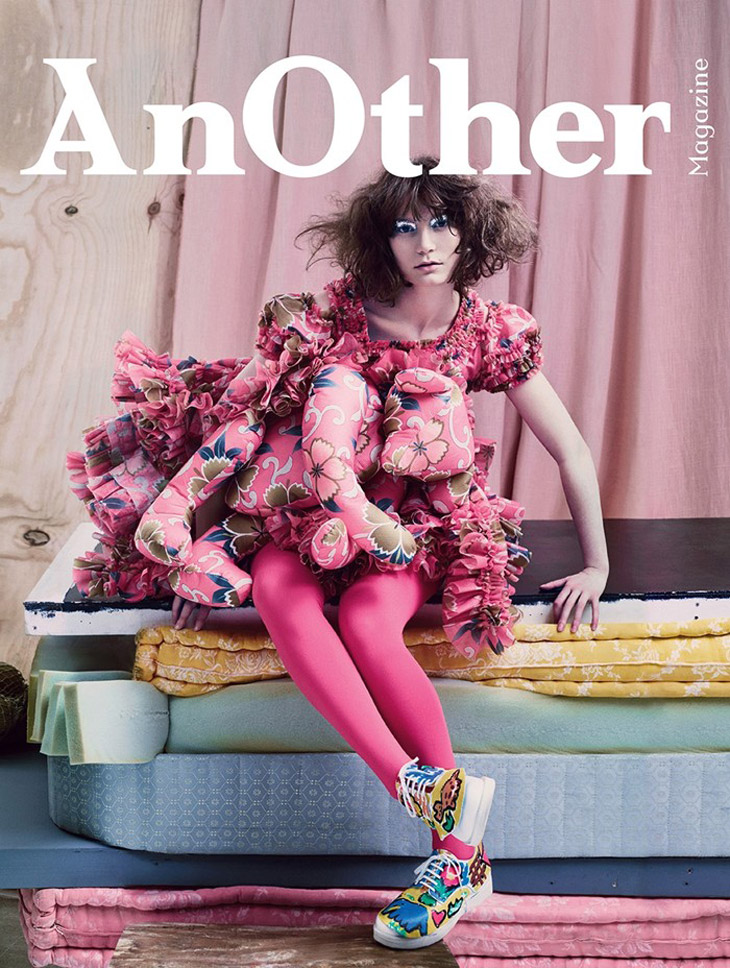 Actress Mia Wasikowska enlisted to pose for AnOther Magazine spring summer 2014 cover story photographed by the prolific Craig McDean with styling from fashion stylist Olivier Rizzo (Intrepid London). For the shoot Mia is clad in pieces from Commes des Garçons spring summer 2014 collection.
"I've been plagued by that, 'Oh, she's very mature' thing, but I'm probably not quite as mature as all that, you know. I didn't have a typical teenagehood so I have a lot of repressed rebellious teen left over. Every now and then I'll act out in some unusual way."
"Fourteen is that wonderful time in your life when you feel such extremes of emotions, you can feel the most incredible elation. It's when everything is still possible."
"I never quite found my niche in school. I was terrified of the more common teenage experience. That's part of the reason I loved escaping into ballet. The atmosphere wasn't always so nice. It's quite brutal. As beautiful as it looks, dancers are the most hardcore people I have ever met. They are so hardcore! Compared to ballet, being an actor seems cruise-y." – Wasikowska for AnOther Magazine
AnOther Magazine SS14 hits newsstands on 13th February.
For more log on to www.anothermag.com