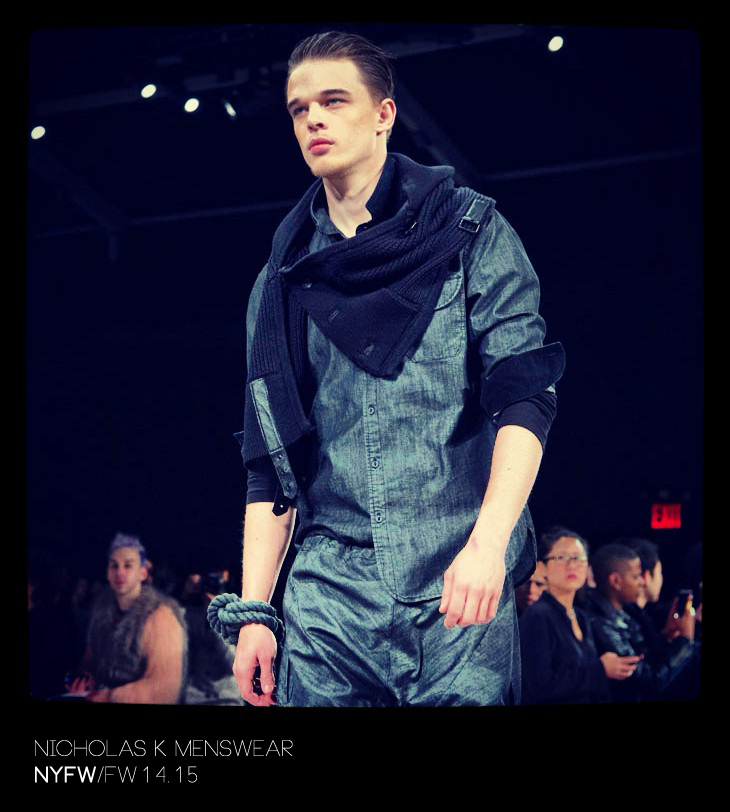 Nicholas K menswear collection while presented alongside the women's designs certainly deserves a spotlight of its own. The brother and sister design duo has offered equally strong statement with their men's line presented as the first show of Mercedes-Benz New York Fashion Week. Christopher and Nicholas Kunz allow, according to the season, the strong-point of the garments to come with the outerwear pieces. Inspired by the Man At Sea photography series shot by Jean Gaumy the new season rightfully is focused on warm winter jackets, and materials prepared for the low temperatures.
Dark winter nuances prevail, while knitwear and materials such as leather and denim take the lead.
Discover more of the collection below with images captured by Lauren Beck exclusively for Design Scene.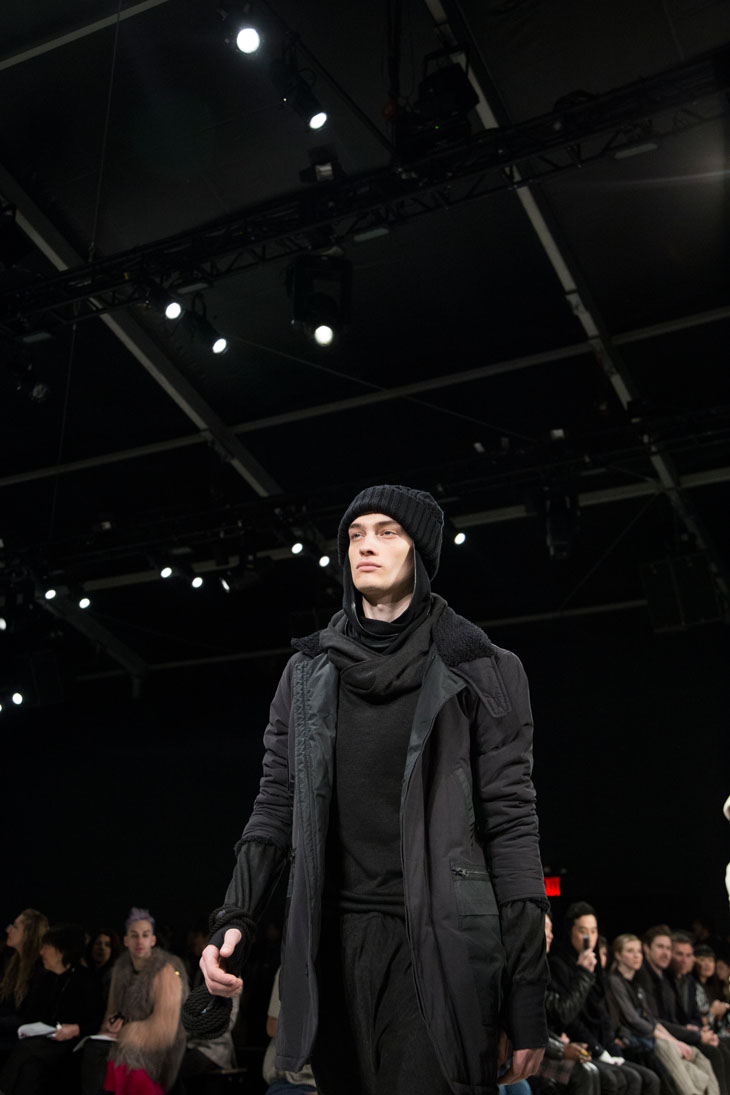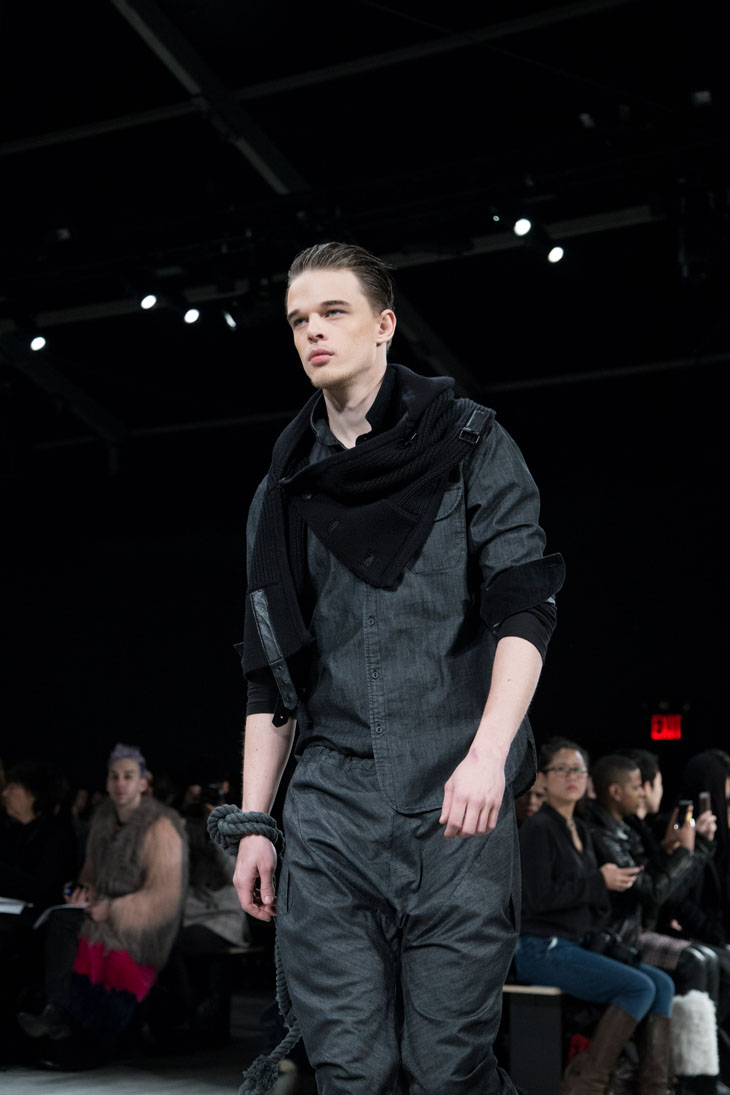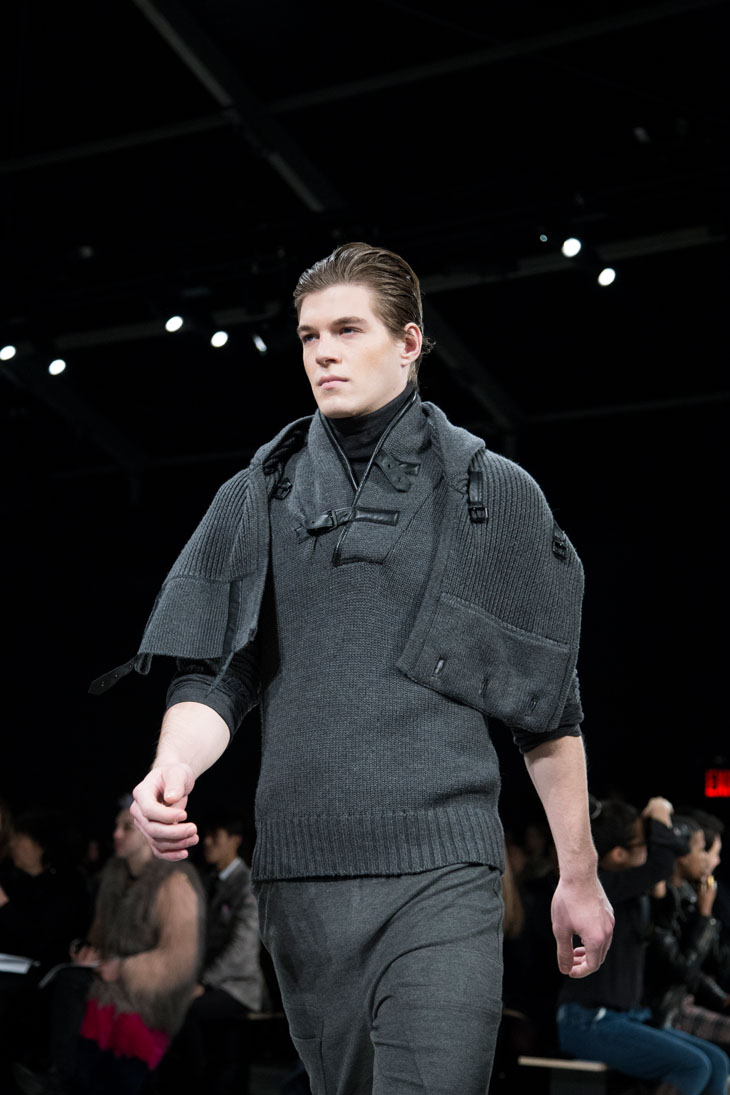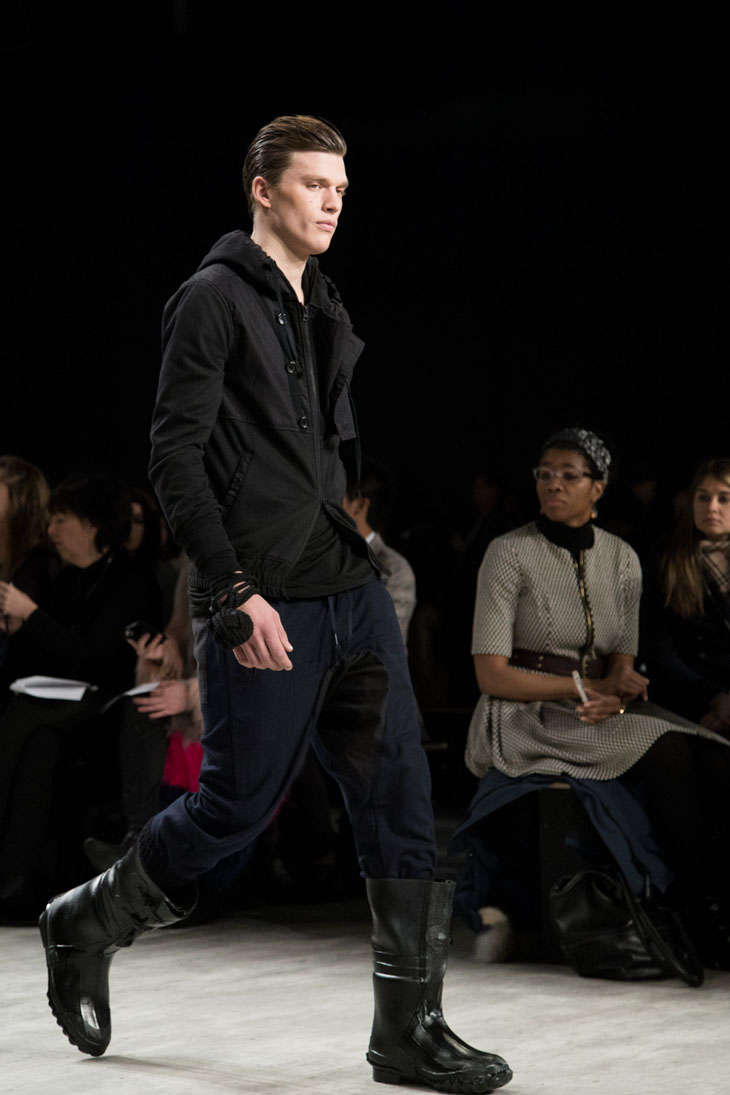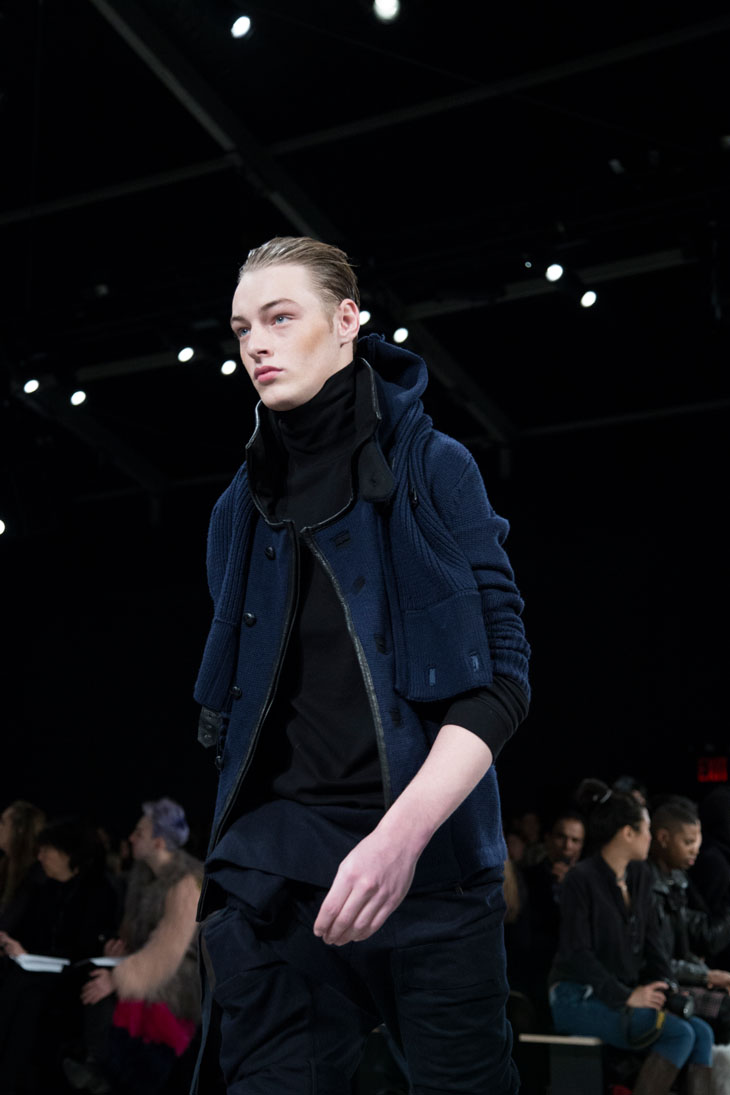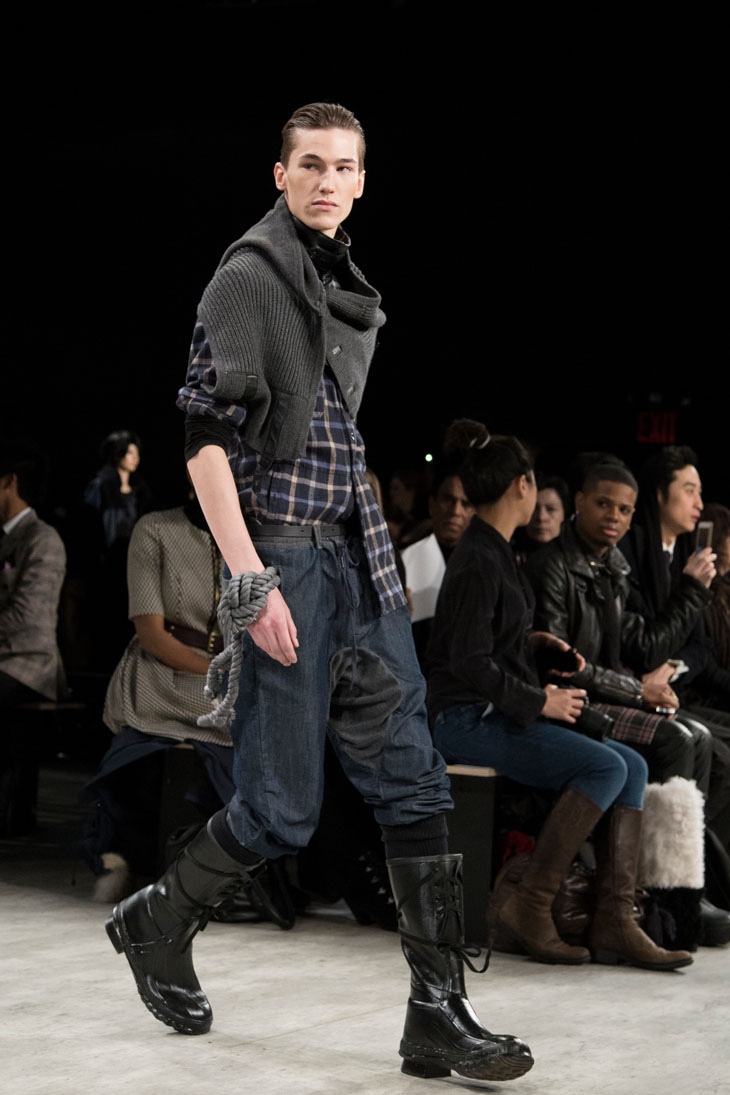 Models: Adam Butcher, Alexander Vander Stichele, Andre Bona, Branko Maselj, Egor Semenov, Eugon McNeil, Fernando Cabral, Kristoffer Hasslevall, Otto Pierce, Paul Boche, Roberto Sipos, Sam Freedberg, Shayne Davis
For backstage action log on to our MALEMODELSCENE.net.
All Photos © Lauren Beck. Review by Zarko Davinic @designscene